Greatest Hits: Kanye West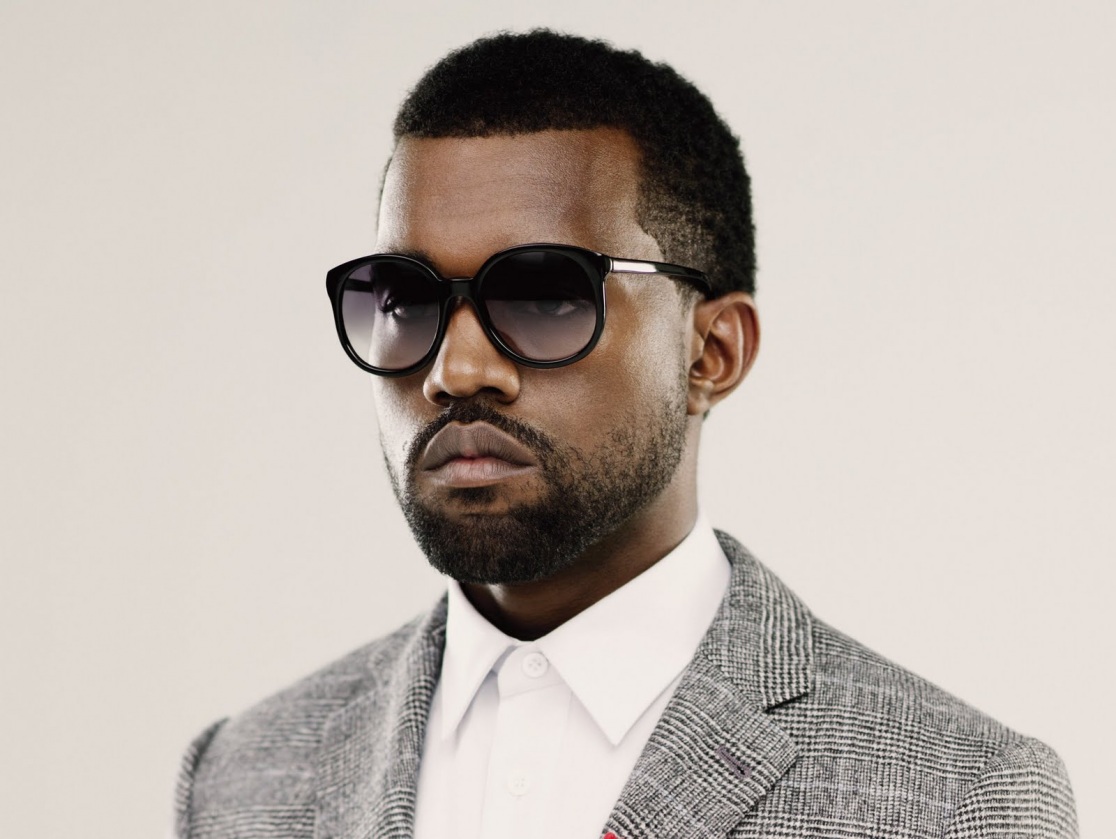 As one of our most contradiction-riddled artists, it makes sense that Kanye West has plenty of massive hits but is much more an album artist. He certainly sees himself as such. So it's no easy thing reducing his critically acclaimed, commercially successful and endlessly controversial career to a song list that fits on a traditional CD.
Making this list meant eschewing legit hits (no "Good Life," "Stronger" or "All Falls Down") as well as the countless deep cuts that are so often Kanye's best work. West's insistence on adoring a certain unpopular streaming music service with a mediocre UI above all others required me to avoid The Life of Pablo almost entirely, and I didn't bother with either his Cruel Summer cuts or even his oft-excellent work on Watch The Throne with Jay-Z. But if I must summarize 'Ye, one of my favorite artists full stop and objectively one of the most influential and forward-thinking hip-hop artists in the genre's history, I'd call this a decent summary.
---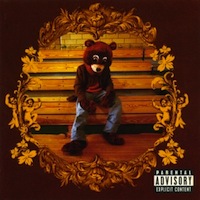 "Jesus Walks"
from The College Dropout (2004; Roc-a-fella)
It's impossible to tell Kanye West's story without this song. For many—myself included—it's the first thing of his they heard, and none of its potency has diminished in the 12 years since its release. The way "Jesus Walks" is as much a street banger as a dead-serious genuine song of praise exemplifies 'Ye's contradictory nature in the best way.
---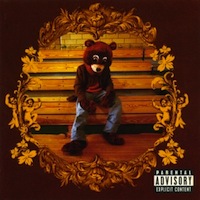 "Through The Wire"
from The College Dropout (2004; Roc-a-fella)
You can say, "Kanye literally rapped this song with his jaw wired shut and still sounds great on it" a dozen times and it remains mind-boggling. Over a signature chopped-soul beat, West addresses the car accident that almost killed him and how it didn't impede his drive. And "Unbreakable—what, you thought they called me Mr. Glass?" ranks high among early 'Ye goofy lines.
---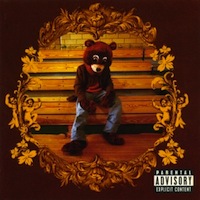 "Family Business"
from The College Dropout (2004; Roc-a-fella)
While including this song defies the "hits" stipulation of a greatest-hits compilation, "Family Business" is too wonderful a showcase of West's emotional depth to ignore. As music, it's gospel-tinged and gorgeous—a precursor to "Ultralight Beam" on The Life of Pablo. The way he depicts his extended family's triumphs and foibles by being so personal—"Y'all ain't gotta tell my girl I used to pee in the bed"—makes it all the more universal.
---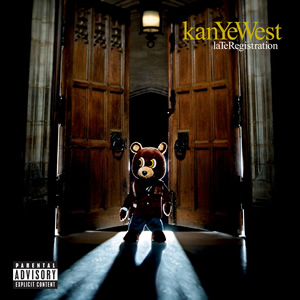 "Touch The Sky"
from Late Registration (2005; Roc-a-fella)
'Ye's first prominent rap over a beat he didn't make is also among his best boast sessions. Just Blaze laces "Touch The Sky" with his signature cracking drums and a slowed-down sample of "Move On Up" as the ideal backing for West's celebration of the Late Registration victory lap. This made him the biggest and by far the most critically praised hip-hop star of that time. When Kanye semi-lampoons his own career on the TLOP track "I Love Kanye," the line about "the sweet Kanye/chop-up-the-beats Kanye" refers to this Kanye, so swagger-filled but so goddamned happy.
---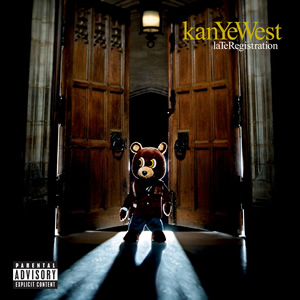 "Gold Digger"
from Late Registration (2005; Roc-a-fella)
The second you reference "Gold Digger" around many people, they're liable to quote parts of it back to you. There's no doubt it's one of his biggest hits, still finding its way into his tour setlists. The beat knocks (despite sounding a tad dated), and Kanye makes sure to mock both sides of the gender conflict at play.
---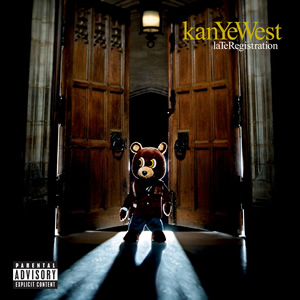 "Hey Mama"
from Late Registration (2005; Roc-a-fella)
Kanye West's love for his late mother Donda casts a shadow over his entire catalog. Later it would become a source of deep sadness—one of the losses fueling 808s & Heartbreak—but here, before her death, it's bright and strong and beautiful and brings all but the most stone-hearted listeners to happy tears. Who can't relate to West rapping, "Momma I'ma love you till you ain't hurt no more/And when I'm older you ain't gotta work no more?" Single or not, "Hey Mama" has to be here.
---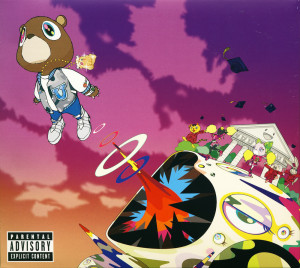 "Can't Tell Me Nothing"
from Graduation (2007; Roc-a-fella/Def Jam)
Another swagger anthem co-produced by Atlanta trap great DJ Toomp. "Can't Tell Me Nothing" is an early signal of the anger that'd be much more pronounced on West's later albums, but more importantly it's an unquestionable hit/live staple with a chorus that fans lose their voice shouting along to.
---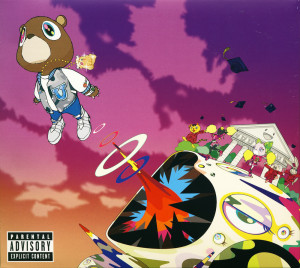 "Flashing Lights"
from Graduation (2007; Roc-a-fella/Def Jam)
Some point to "Stronger" as the maximalist/EDM-influenced peak of Graduation, but "Flashing Lights" has had greater longevity. Those strings and that synth riff are instantly recognizable and danceable, and 'Ye "hating [the paparazzi] more than the Nazis" is his first step down the path of a nearly self-destructive simultaneous obsession and repulsion with fame's trappings.
---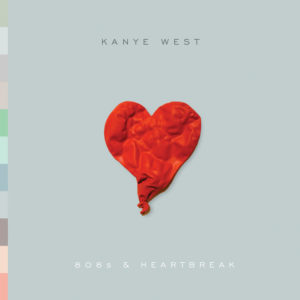 "Love Lockdown"
from 808s and Heartbreak (2008; Roc-a-fella/Def Jam)
Remember how baffled listeners were by 808s & Heartbreak when it came out? So. Many. People. Fucking. Hated. It. "Love Lockdown," with its heavy Auto-Tuned melody and spasmodic polyrhythmic percussion, is practically an avatar of everything people didn't like about the record. Yet it's also among the best songs on a difficult and uneven record.
---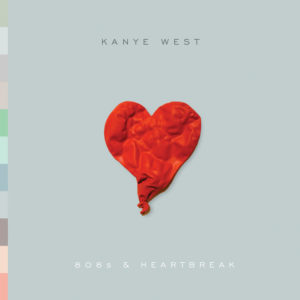 "Heartless"
from 808s and Heartbreak (2008; Roc-a-fella/Def Jam)
To be blunt: Drake wouldn't exist with this song, nor would Kid Cudi. Frank Ocean might not either. There are better, deeper songs on 808s ("Say You Will," "Amazing," "Coldest Winter") and more risk-taking ones ("Coldest Winter"), but "Heartless" is massively influential and the album's most readily enjoyable track.
---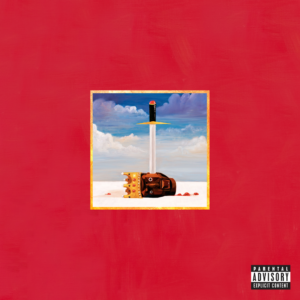 "POWER"
from My Beautiful Dark Twisted Fantasy (2010; G.O.O.D./Def Jam)
After the 2008-9 clusterfuck that began with a major breakup and his mother's death and ended in the faux-controversy of Immaletyoufinishgate (which is still a controversy to certain white people) Kanye needed to blow the fucking roof off. My Beautiful Dark Twisted Fantasy accomplished that, with "Power" as its opening-volley lead single. Everything about it demands immediate attention, from the skittering drums, vocal loops, synths and King Crimson sample of the S1/Kanye production to the most pointed (pre-Yeezus) Kanye lyrics since "Crack Music": "The system broken, the schools closed, the prisons open/We ain't got nothin to lose, motherfucker, we rollin."
---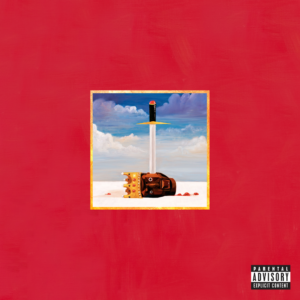 "Monster"
from My Beautiful Dark Twisted Fantasy (2010; G.O.O.D./Def Jam)
You can argue this as a skeletal blueprint for Yeezus, right down to the primal scream preceding Rick Ross's opening quatrain. "Monster" is hedonism in all its forms writ in streaking, bloody capital letters: Kanye's stream of tasteless-but-pretty-funny blowjob jokes, Jay-Z going "Sasquatch, Godzilla, King Kong" and most importantly NICKI NICKI NICKI NICKI NICKI. One of Kanye's best talents (despite his awards-show habits) is knowing when to let guests steal the show, and Nicki Minaj fucking kills this song's stretch run as a result.
---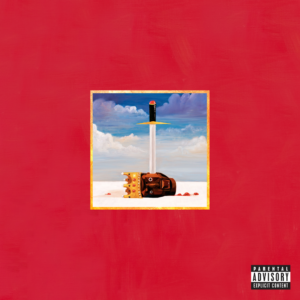 "Runaway"
from My Beautiful Dark Twisted Fantasy (2010; G.O.O.D./Def Jam)
Considering what's going on in hip-hop right now, "Runaway" doesn't sound as fresh anymore, but when it first dropped so did numerous jaws. Despite being one of Kanye's more melodic and honest songs, the arrangements and production steal this one, and make it essential to any summary of his. Consider it the apotheosis of all those times he'd let his music breathe unencumbered by lyrics on previous albums—here he does so for a full three-minute coda of distorted vocals and mournful strings like a funeral for the sad results of his shitty behavior.
---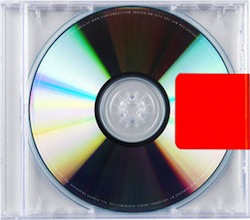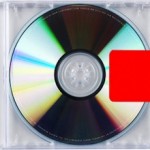 "New Slaves"
from Yeezus (2013; G.O.O.D./Def Jam)
Many rappers not named Killer Mike don't discuss things like the corporatization of the U.S. prison system, but a white-hot-angry Kanye West did in spring 2013, debuting "New Slaves" on the SNL stage. Some try to defuse this song by noting its self-centered origins (Kanye being shunned by some Euro fashion asshole). But "New Slaves" is too incendiary to ignore, by musical and lyrical design. The industrial synths and noise are as corrosive as the references to black American disenfranchisement at every class level. West throws vicious stereotypes—illiteracy, white men's fears of black men's virility—back at listeners in what may be his most idea-rich piece of music ever.
---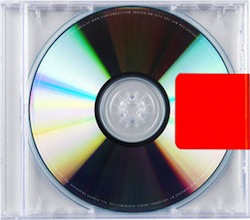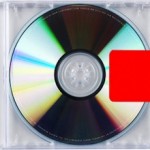 "Blood on the Leaves"
from Yeezus (2013; G.O.O.D./Def Jam)
Sometimes I think "Blood on the Leaves" is Kanye West's crowning achievement. While it wasn't a "hit" per se (what from Yeezus was, exactly?), it's perfectly emblematic of Kanye's artistic state at that time. Everything people love and hate about him is here: the raw emotion, the chauvinism, the personal (a story of ill-fated love, abortion and excess) being tied to the political (the legacies of racism and slavery) in an arguably problematic way. Kanye can't extricate the profane from the sacred or vice versa. Here, it tears him and his lost, horribly treated lover apart over one of his most powerful productions, finding the common ground between Nina Simone and Hudson Mohawke to stunning effect. The 2013 MTV VMAs performance of this is one of the best things that particular annual public travesty has ever given us.
---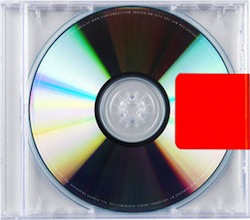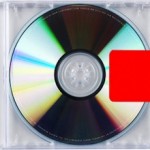 "Bound 2"
from Yeezus (2013; G.O.O.D./Def Jam)
Between the deliberate absurdity of the original "Bound 2" music video and its hysterical, Kanye-approved parody by James Franco and Seth Rogen, it's easy to forget the simple joy this song conveys. In keeping with 'Ye's inability to separate the base and the beautiful, it's a declaration of love only he could deliver, over samples from Brenda Lee and the Ponderosa Twins Plus One, a bit of bass noise and a gorgeous Charlie Wilson guest vocal. It's petty, genuine, insightful and narrow-minded all at once. "Hey we made it Thanksgiving, so hey, maybe we could make it to Christmas" is a lyric anyone with a complicated love can relate to, and those with more normal relationships can still vibe with "One good girl is worth a thousand bitches," even with some mild cringing at the word choice.
---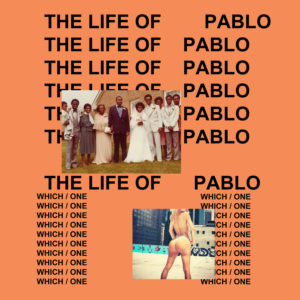 "No More Parties in L.A."
from The Life of Pablo (2016; G.O.O.D.)
Whatever we think of the mess that The Life of Pablo rollout became and…kinda still is (e.g. "Imma fix 'Wolves'"), it's a sprawling but often compelling album. "No More Parties in L.A.," a paean to the drudgeries of life in L.A., is one of the obvious highlights, placed toward the record's end as a nice comedown from the emotional intensity of "Real Friends," "Wolves" and "30 Hours." Kanye says, "I know some fans thought I'd never rap like this again," and over a butter-smooth Madlib beat, he manages to sound more relaxed and effortless than he has since Graduation.