Listen: Parquet Courts share "Human Performance"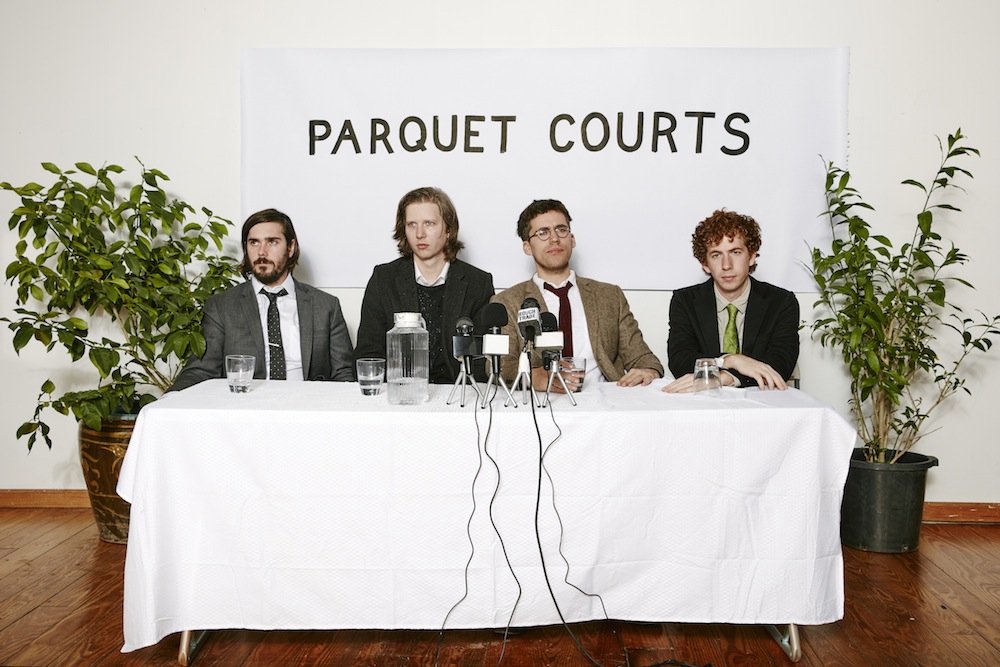 Parquet Courts are set to release their new album Human Performance on Friday, April 8, via Rough Trade (though we recently made it our Album of the Week ahead of its release). The band has already shared a few tracks from it, including "Dust," "Berlin Got Blurry" (one of our punk track picks for March) and "Outside." Today, they've got yet another new track to stream, the latest being the excellent title track. It goes back and forth between moody verses and big, rocking choruses, and there's some pretty great mellotron leads on it as well. You can stream the track in full below.
On release day, Parquet Courts will also participate in a Reddit AMA at 12 p.m. EST (that's 9 a.m. for you west coasters). So think of some good questions.
Human Performance follows 2014's Sunbathing Animal. Read our review here.