Full Disclosure: Rage Against the Device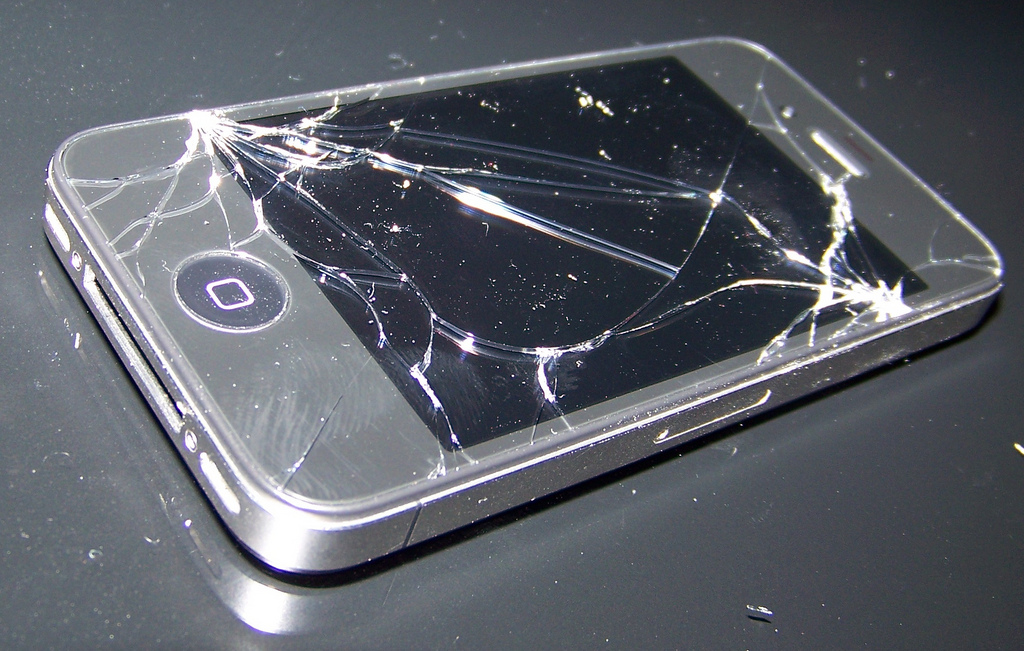 Looking to my iPhone, like so many of us do nowadays, to play DJ while I slam away at some work, I tried a Spotify feature I'd yet to dive into. (I have mixed feelings about paying for the Spotify app but it can be a godsend when you're trying to write up four random Italo-disco records in a two-hour stretch.) When I was in college, I used to make heavy use of Pandora while plowing through work because the mix of familiarity and randomness lulled me into a good, productive state of being. So I thought I'd give Spotify's pre-set "radio" settings a whirl.
Now, I had tried selecting 'stations' by song or artist but they usually started repeating themselves after about ten songs. So I went with the pre-set "punk" station. Because why not—I like punk right? But then something pretty annoying happened. Spotify proceeded to play me 30 or 40 songs, all by white, male artists (with the exception of Laura Jane Grace—who had some mid-career, pre-Transgender Dysphoria Blues songs on the list—and Pixies' Kim Deal.) These songs covered a wide range of genres, from early-punk to post-hardcore to post-punk to Sublime with Rome, but somehow they omitted the likes of X-Ray Spex, Bad Brains, Bikini Kill, Sleater-Kinney and other great, well-known bands that were playing before or at the same time as many of the bands Spotify chose to feature.
I felt a similar feeling this weekend watching the first couple episodes of HBO's Vinyl. The show is a Martin Scorsese/Mick Jagger production about the record industry in the '70s, so I figured it was something a music writer needs to take a glance at. Like most Scorsese works, its plot and lens are both rather complicated, but a pretty major part of the show involves a main character (a CEO of a record company) discovering a punk rock band and trying to help them "make it." Again, even in this rewriting of history that includes such flimsy details like the main character surviving a several-story building crashing down on him (without so much as a hospital visit), there aren't anyone but white dudes in the band.
I'm feeling pretty sick lately that, in 2016, this perception still gets pushed and that I sometimes feel a loss for words or action to push for further representation in a genre I love. But, for today, I can do what I always do, which is show you the best music I could round up, which (surprise, surprise!) always just so happens to be from a somewhat diverse crew. Because all sorts of people make great music.
I also think it's worth mentioning that I omitted a certain modern punk band from this list because serving jail time for stabbing someone at your own show is totally uncool and an unneeded repeating of history. (I'm eventually going to write a lengthy piece on G.G. Allin for this column, but didn't have the energy for it this week.)
Thanks for reading, and enjoy this month's offering!
Five finger discount
In depth rundowns of the best punk tracks of February 2016.
G.L.O.S.S. – "Give Violence a Chance"
G.L.O.S.S.'s demo was one of my top ten punk records of 2015, so I'm stoked to be sharing more music from them, as well as to see a rad label giving them an additional push. "Give Violence a Chance" focuses on the band's usual themes of defiance and rebellion in a patriarchy-centered world, but also shows some evolution in the slow, churning way the group leads up to their d-beat stomp. The point here is simple yet resounding: "Black lives don't matter in the eyes of the law."
[from
X
, out now via
Not Normal
]
Bleached – "Wednesday Night Melody"
Part melodic punk, part '80s rock anthem, Bleached's "Wednesday Night Melody" is a spunky and thoughtful anthem for getting out there and confronting your hesitations. ("Drag your needle on the groove today/ And waste away.") The video for the track is a pretty hilarious take on the whole "Weekend at Bernie's" plotline. I have to admit that I'd never heard Bleached before now, but I'll definitely be checking out their back catalog for more sweet melodies.
[from
Welcome the Worms
out April 1 via
Dead Oceans
]
Parquet Courts – "Berlin Got Blurry"
For such a new act, Parquet Courts are turning out to have an incredibly diverse output. "Berlin Got Blurry" promises good things from the group's next full length, with a tongue-in-cheek country tone that brings to mind iceage's "The Lord's Favourite" and complex lyrics that compare to that of Titus Andronicus. The result is a low-key, modern-punk insta-classic.
[from
Human Performance
out April 8 via
Rough Trade
]
White Lung – "Hungry"
I was a huge fan of 2014's Deep Fantasy, and I'm definitely stoked for White Lung's next full length. And, if "Hungry" is any indicator, the trio have definitely stepped up their songwriting prowess even more, it's dark and stirring verses and brooding harmonies giving way to a high-energy chorus. It's an energy that never stops giving, but it's a little too complex of a stimulus to be labeled a straightforward "anthem." White Lung are continuing to experiment in little ways, and I'm loving every moment.
[from
Paradise
out May 6 via
Domino
]
Head Wound City – "Scraper"
The reunion of Head Wound City fulfills my wildest high-school fantasy, which also sets them up on a pretty high threshold for disappointment as they release their first-ever full length. But the extreme-punk group comprising members of The Locust, Yeah Yeah Yeahs and Blood Brothers has given us a promising preview in the form of "Scraper," a track that leans more in the chaotic-yet-propulsive direction of Blood Brothers with the added edge that only grind-core professionals could offer. Whereas their previous EP gave the feeling that Nick Zinner, Jordan Billie and Cody Votolato had wanted to "try on" The Locust's genre for a change, the scales appear to have shifted in the other direction this time. So far, this reunion seems like a good example of the same people coming together to do something completely different.
[from
A New Wave of Violence
out May 13 via Vice]
Recommended Spins
So Pitted – Neo: So Pitted de- and re-construct common punk influences for surprisingly refreshing results. Check 'em. (Sub Pop)
Savages – Adore Life: Modern post-punk that gets incredibly fierce one song and deceptively gentle the next. A perfect album from start to finish. (Matador)
Palisades – Nervous Habits: this music is by a good friend of mine. But Treble gave this spunky, pop- and alt-country influenced punk EP a favorable review this month and I'd love it if you checked it out. (Self-released)
River Rats – River Rats Inaugural Ball: This improvisational, instrumental act from Milwaukee Wisconsin might not seem to fit the bill of 'punk' immediately' but falls in line with a trend I've been seeing of punks abandoning lyric-driven works for more visceral, experiential works. And it's GOOD STUFF! (Self-released)
You might also like: