Da Art of Storytellin' : Ladies First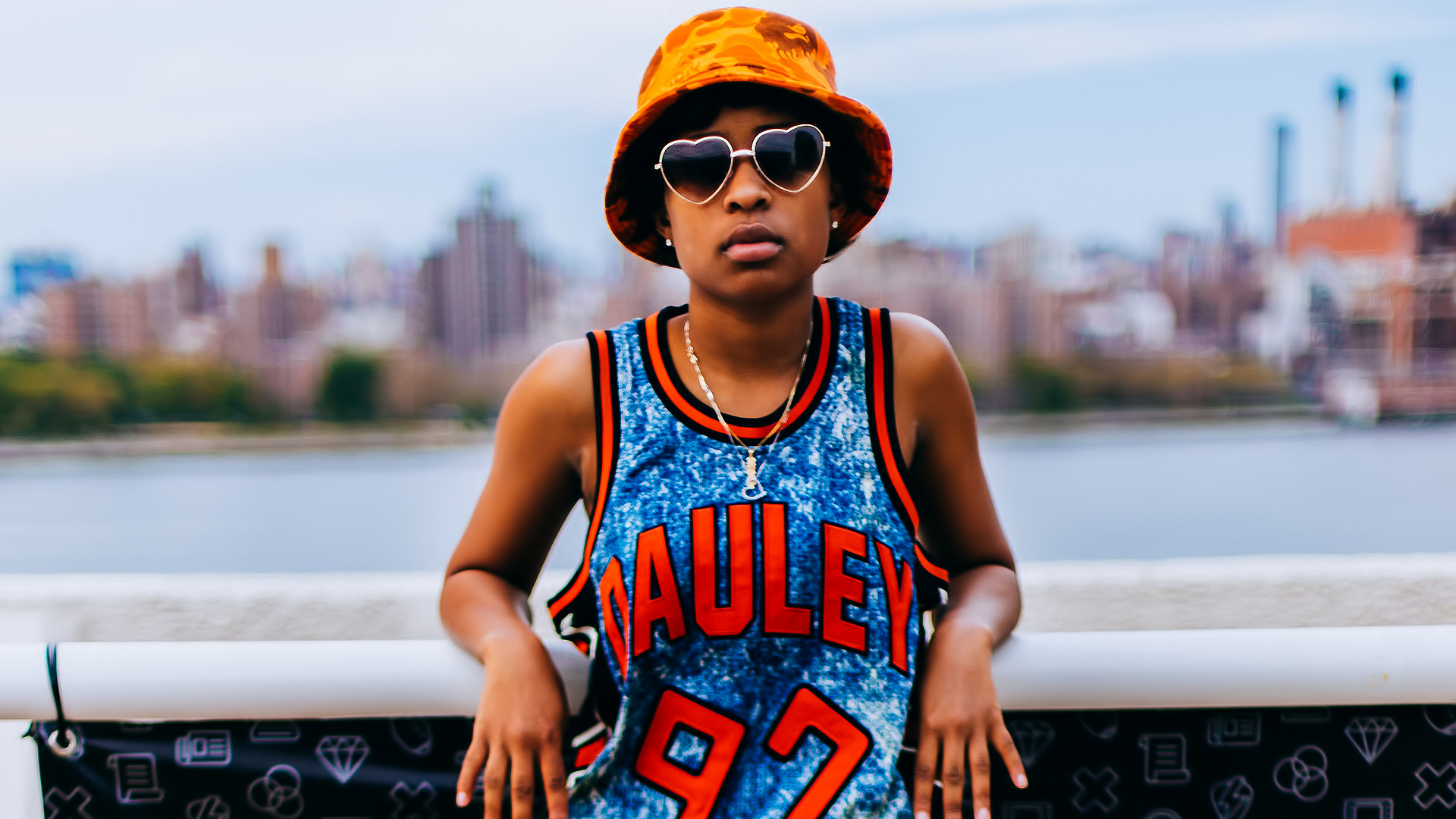 I wouldn't shock anyone if I said that rap is a largely male-dominated genre. Not that it's alone on that front: Go to any noise, drone, rock or metal show, on and on—the crowd at these shows lean heavily on XY chromosomes. Rap and hip-hop have long been much maligned for being misogynistic; lyrics that call women "bitches" and "hoes" and talk about inflicting degrading acts on their bodies. While it's certainly true and an issue that needs serious thought within the rap community, it always struck me as unfair that this genre should bear the brunt of this criticism. Maybe the misogyny isn't so visible in indie rock or punk or noise, but that doesn't mean that it's not there in subtle form, for instance in the condescending way the work of women artists is described in the music press.
And while it's true that there are often lyrics in rap music are, well, less than stellar in their treatment of women, there's also a wealth of amazing, talented and strong female emcees who can wipe the floor with most if not all male rappers: Gangsta Boo, Amber London, Remy Ma, Nicki Minaj and, of course, the godmothers of rap: Foxy Brown, Lil Kim, Rah Digga, MC Lyte, Queen Latifah, et al. So far this year saw a plethora of exceptional releases by female emcees and singers, so this month is exclusively about them. Take a seat fellas.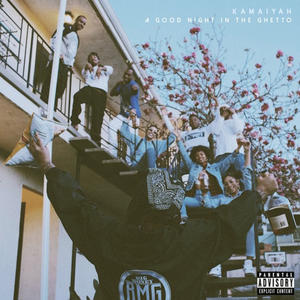 Kamaiyah – A Good Night in the Ghetto
With A Good Night in the Ghetto Oakland rapper Kamaiyah has released not only one of the best rap releases this month, but one of the best releases of the year so far, period. The 21-year old rapper was bred listening to the heyday of '90s rap and R&B, especially in the Bay Area: Too $hort, Mac Dre, The Conscious Daughters, among others. This evident in her exuberant and confident debut mixtape. Blending Hyphy, G-funk and R&B, the music in A Good Night in the Ghetto is familiar, but it's also very present. It sounds like the beats played in the back of the bus, turned up in the car and on speakers on someone's stoop. Kamaiyah commented that she wanted the tape to be "a soundtrack for the average 18-25 year old thriving, living and having a good time," and she has captured that wonderfully. She's a charming MC, she's approachable (rapping about falling asleep in her car because she's too high on "Freaky Freaks") and she knows how to craft lyrics that are boastful, funny and contain a hint of pathos. "How Does It Feel" exemplifies her talents in spades, speaking about growing up broke while also outlining her desires and fantasies of the good life. But really, her talents shine throughout the tape and it's hard to pinpoint a misstep, but from her smooth jam "Break You Down" to her Bay Area shout out "I'm Down," Kamaiyah basically kills it.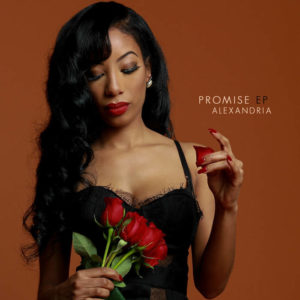 Alexandria – Promise
Admittedly, I had slept on Alexandria. This seems absurd since I had been following Awful Records fairly closely for the past year, but evidently not close enough. When I snuffed out Promise, Alexandria's EP released this January, I immediately went back to find everything she's done, including her exceptional EP Bad, released last year. Promise is an inviting album of smooth, slinky R&B songs that recall the effortless sexiness of Aaliyah. Alexandria proves herself to be an alluring singer. She has a seductive voice that while it doesn't have the biggest range, she knows how to play herself up. Her coos in songs like "Last Thing" and the exceptional "You Ain't Gotta Lie" (with a great recall of Maxwell's criminally underrated "Fortunate") have a command that's hard to ignore. Promise features guest turns by labelmates Lord Narf and Father, both great, but it became clear to me that I needed more Alexandria. The only bad thing is that at 6 songs, Promise is short and I was left wanting. But rather than complaining, I'll just see it as a really really good teaser for what's to come from Alexandria.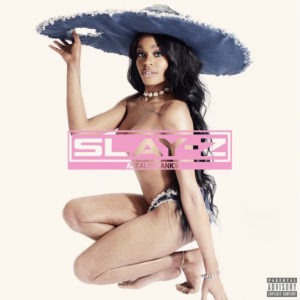 Azealia Banks – Slay-Z
There's no denying that Azealia Banks is talented and when she's on, she's on. Beginning with "212," the song that launched her career—deservedly so—Banks has spent years making music that was often uneven, but the best songs made you root for her simply because they shone so bright. Banks also spent the past years starting Twitter beefs, stating much-needed truths to the press, seemingly airing so much of her personal and professional issues in the public sphere. It was at times laudable (as in the case with her interview on Hot 97) and at times surreal (see: her recent spat with Sarah Palin). But zooming out, Banks' "antics" should not keep away listeners; they don't seem so out of place in an industry that trumpets unpredictable personalities such as Kanye West and Ariel Pink. With her new release, Slay-Z, Banks does produce flashes of brilliance. "Skylar Diggins," for instance, has Banks spitting rhymes with vigor, showing how vital a rapper she can be. Unfortunately Slay-Z also features songs like "Used to Be Alone," a heavy and frankly, boring foray into EDM (itself a tired genre, you can do better Azealia!). That's not to say that she can't be effective combining rap and dance music, "The Big Big Beat" mines '90s dance music to an infectious degree (and a weirdly Who-ian synth line) and she shows off spunky charm. Slay-Z feels like a mixtape in an older sense, tracks that don't feel quite finished, half ideas and admirable rhymes over existing instrumentals, but it makes you wish for a greater focus from Banks. I want her to kill it. I want her to come out with a release that truly makes good on her promise and her evident talents.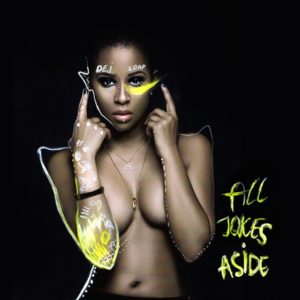 Dej Loaf – All Jokes Aside
Unlike many MCs of late, Dej Loaf isn't the most prolific. She doesn't have a Soundcloud filled with tracks and remixes. Her list of mixtape releases is shorter than her contemporaries, but in her guest turns and her singles, Dej Loaf consistently impresses. From her breakout 2014 song "Try Me" to her outstanding turn on 2015's "Post To Be (remix)" (where she delivers the most memorable verse amongst a big-ticket crowd of Trey Songz, Ty Dolla $ign, and Rick Ross), Dej Loaf has proven herself as an exciting upstart among a crowded field. All Jokes Aside is an outstanding effort and it's a largely solo effort. She takes command and she allows different facets of her personality come through: guard-up toughness, aching vulnerability and determination. She does it all with confidence and swagger, showing just why her verses have dominated radio for the past two years. On songs like "Bout That" (featuring the one guest, Silkk The Shocker no less!) and "Chase Mine" Dej Loaf shows that she's more than a killer verse, she's the real deal.