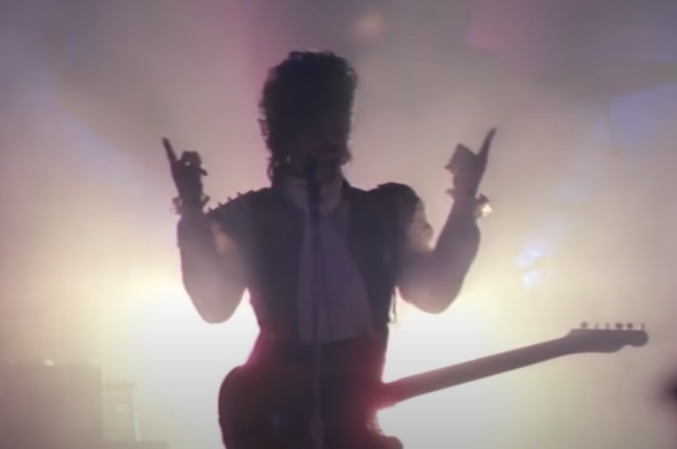 Screen still from "Let's Go Crazy" video
Prince Rogers Nelson, better known as pop music icon Prince, has died. He was 57. TMZ reports (and Associated Press confirms) that the artist was found at his Chanhassen, Minnesota estate this morning. Prince was hospitalized last week after having to take an emergency landing during a flight home from Atlanta. A representative said that he had the flu.
Prince was born in Minneapolis and released 39 studio albums throughout his career, most recently having released HITNRUN Phase One and Phase Two. His most iconic album was the soundtrack to 1984's Purple Rain, the title track of which we recently named as one of our favorite albums from films. He began recording music with Minneapolis funk group 94 East, and later released his debut album For You in 1978.
Throughout his career, Prince challenged musical conventions, frequently combining funk, R&B and psychedelic rock in innovative ways, while evolving to take on different styles and techniques over time. He also courted controversy, addressing topics such as sexuality and religion in ways that challenged conservative conventions. Watch Prince perform "Purple Rain" below.