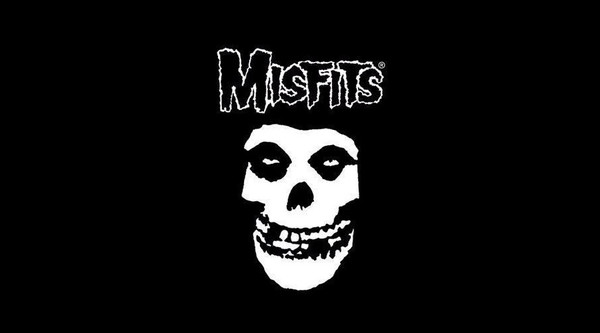 Glenn Danzig is getting back together with The Misfits. Danzig left when the band originally broke up in 1983, and bassist Jerry Only won the rights to tour and record as The Misfits in a legal battle in 1990. Danzig has since gone to become famous with his own eponymous band, with hits like 1988's "Mother," while The Misfits have continued to tour and record with various lineups over the years. And it's been ugly at times, Jerry and Danzig on opposite sides of different legal struggles, but after all these years they're burying the hatchet. Jerry Only and Glenn Danzig are performing together again as The Misfits, along with guitarist Doyle Wolfgang von Frankenstein, who has performed with both The Misfits and Danzig. They're being billed as "The Original Misfits," and it's three quarters of the lineup on their 1982 album Walk Among Us, so that's pretty close anyhow. So far, drummer Arthur Googy has not been confirmed as part of the lineup.
The Misfits will be headlining Riot Fest in Denver (Sept. 2-4) and Chicago (Sept. 16-18). The full Riot Fest lineup will be announced soon.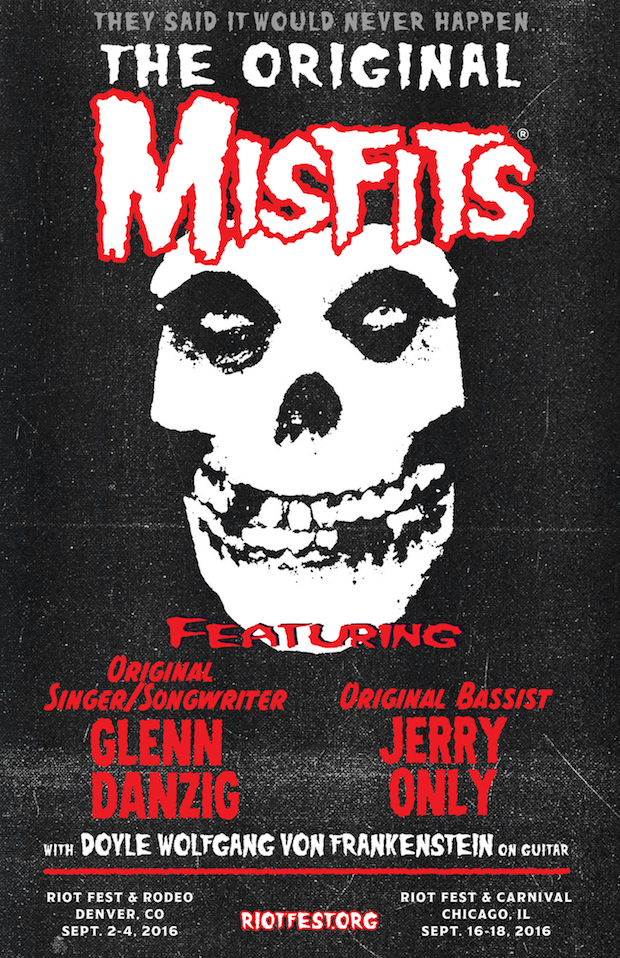 The Misfits' "Astro Zombies" is on our list of 10 Essential Monster Songs.