Album of the Week: Diarrhea Planet – Turn to Gold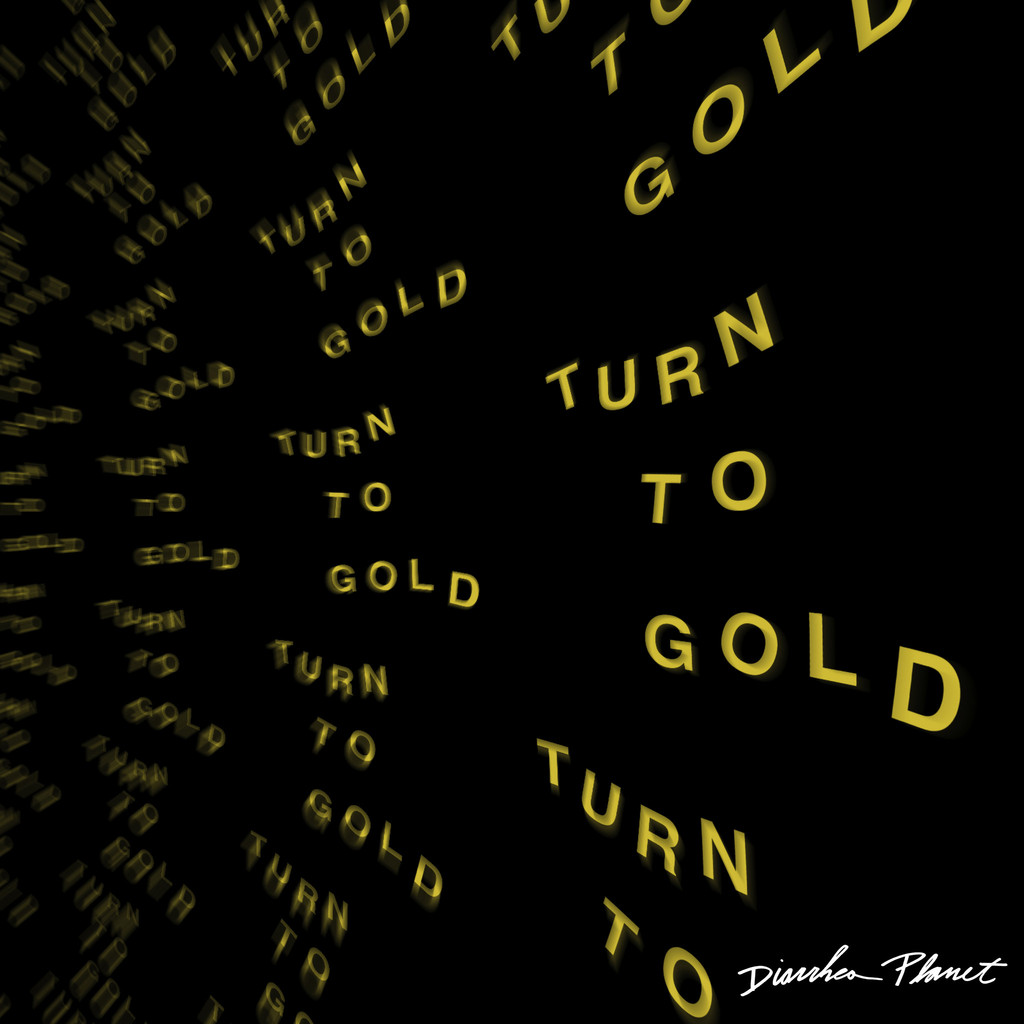 Diarrhea Planet is, necessarily, a band prone to going over the top. By the simple act of calling themselves Diarrhea Planet, the Nashville-based band immediately put themselves on the cusp of caricature, or at the very least outright silliness. Yet, almost as if to launch a pre-emptive strike on those who'd be swayed negatively by their gross-out moniker, Diarrhea Planet built up a reputation over the past half-decade of being one of America's best live bands. And that reputation is earned—with four lead guitarists trading riffs and solos like they were a team of circus acrobats engaging in an auditory high-flying act, Diarrhea Planet's shows are never anything less than a hell of a lot of fun, and often much more than that. There are countless stories out there about legendary performances at SXSW without shirts—don't be surprised if someone ends up hanging upside down by their ankles.
For as much mileage as Diarrhea Planet have gotten out of their "shred till you're dead" philosophy, and how far they've come in spite of being a band called Diarrhea Planet, their two full-length releases to date have mostly revealed a pretty good band with some chops rather than capturing the sound of the rock gods they've proven to be on stage time and again. Turn to Gold changes all that. It's the most democratic of the band's works to date, with vocal duties shared among guitarists Jordan Smith, Brent Toler, Evan Bird and Emmett Miller. That sharing of duties might, in some hands, lead to a less cohesive sound or an all-out free-for-all. In the case of Diarrhea Planet, that's less of a concern, in part because all four of these guys sound pretty similar in vocal deliver and in part because the punk rock melodies that carry these songs are uniformly powerful and accessible. But more than that, the album actually provides a suitable companion to that zany eye-popping live experience. On 2013's I'm Rich Beyond Your Wildest Dreams they rocked just hard enough, but this time they go for broke, trashing the hotel room and filling the jacuzzi tub with Miller High Life.
There's a sense of importance to Turn to Gold that wasn't so emphatic on past D-Planet releases, and the opening instrumental anthem, "Hard Style," drives that home good and early. With a marching drumbeat and towering layers of harmonized guitar licks, it's a slow-motion ascent to glory, as if the band were boarding the first space shuttle to Mars or being awarded an Olympic gold medal (not out of the question given the title and their almost athletic guitar-playing abilities). The sequencing into "Announcement" is nearly seamless, the mid-tempo, finger-tapping-heavy rock anthem a perfect transition from the instrumental fanfare.
No moment on Turn to Gold feels all that out of character for Diarrhea Planet, but the songs are better written, with crisper production quality and just a slight touch of studio polish. The rawness and crunch haven't been smoothed out, but rather given a proper platform to shine, and of course their fretwork is searing enough to blaze a hole right through the alder. For the first time, however, it's easy to imagine these songs becoming alt-rock radio staples, whether it's the Foo-Fighters-but-better grunge of "Life Pass," the biker-rock fist-pump in "Ain't a Sin to Win" or the Elliott Smith-meets-QOTSA thunder of "Bob Dylan's Grandma," which serves as both the album's best song and a feelgood origin story for the band itself: "I'll get a Stratocaster and practice till my fingers bleed/The metronome ticks faster, counting down from nine to three." Naturally, all three have guitar solos—lighter-lifting, head-banging, beer-can crushing solos cast down from the summit of Valhalla.
There's decades of precedent for the kind of riff-rocking punk that Diarrhea Planet engages in: Titus Andronicus and Beach Slang in recent years, Hüsker Dü and Dinosaur Jr. before that, and Kiss and Thin Lizzy even before that. Yet Diarrhea Planet have graduated to the point of not just playing songs that might remind you of those greats. In their best moments, they actually have the songs and spirit to back up the comparisons. And once they get there, they unleash the kind of hot-dog guitar wizardry that gave their completely absurd name some meaning. They're still going over the top, and they're aiming just a little higher.
Similar Albums: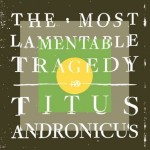 Titus Andronicus – The Most Lamentable Tragedy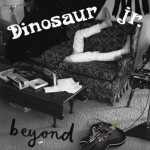 Dinosaur Jr. – Beyond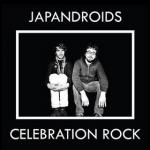 Japandroids – Celebration Rock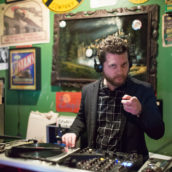 Jeff Terich
Jeff Terich is the founder and editor of Treble. He's been writing about music for 20 years and has been published at American Songwriter, Bandcamp Daily, Reverb, Spin, Stereogum, uDiscoverMusic, VinylMePlease and some others that he's forgetting right now. He's still not tired of it.