Arab Strap tease possible reunion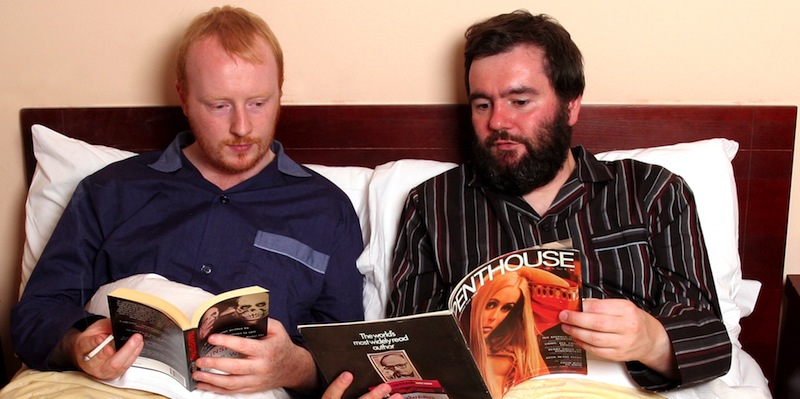 Foul-mouthed Scottish indie pop outfit Arab Strap could possibly be reuniting after a ten-year hiatus. Posters have recently surfaced depicting the band's vocalist Aidan Moffat and guitarist Malcolm Middleton with the phrase "Hello Again," and a link to a website: arabstrap.scot. On the website we find the information about an upcoming interview "Arab Strap with Steve Lamacq, BBC Radio 6Music, Wednesday 15th June 2016 from 4pm." The interview will apparently be available via the 6Music website this coming Wednesday.
The Falkirk-based duo of Malcolm Middleton and Aidan Moffat formed in 1995 and over the course of ten years released six studio albums. In 2013 Malcolm Middleton spoke about a possible reunion but the unlikelihood of any new material, which to date hasn't happened yet. Read our review of the band's very last album, 2005's The Last Romance.