Fennesz/O'Rourke : It's Hard For Me To Say I'm Sorry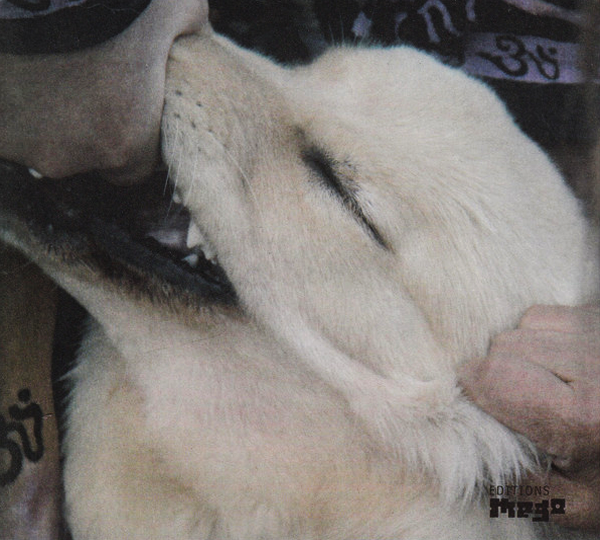 A veritable dream team for the experimental leagues, Christian Fennesz and Jim O'Rourke collaborate on the diptych release It's Hard For Me To Say I'm Sorry. Having worked together previously as members of a larger collective, this new effort finds the pair threading shimmery synthscapes and fragments of distorted guitar. The album and song titles have softer mainstream implications, but this is ambient music through and through. Inhabiting an expansive, sonic space that seems to outgrow its mere 40 minutes. These twin compositions unfurl immersively, like deep sea dives into electronic improvisation. Our ears wade through the drowned notes, seaweed of sounds, as we drag the ocean floor, recovering digital organisms.
Song—or perhaps side—one is named after a plea: "I Just Want You to Stay." The lengthy piece generates a sea of blighted blips, and innocuous strumming is sifted through software, rendering it uniquely devastating. Shelled notes are observed in clusters. Not quite a melody, but a serene gathering of tones, floating beneath froths of reverb. Caustic oscillations lead us into side/song two, where we drift ever closer to the atonal. Tides turn sinister, and crash with subtle dissonance. "Wouldn't Wanna Be Swept Away" is deceivingly sweeping, finding buoyancy somehow, as we approach a woeful sense of ambience. The composition allows Fennesz to take the lead, and the subversive guitarist raises the sails of his contorted chord-play.
It's Hard For Me To Say I'm Sorry is unapologetic about its musical meanderings. We follow them intently, noting with each listen as new movements materialize from the murkiness. It is a collaboration in its truest form, where the individualism of each artist is blurred, and something genuinely novel emerges. The album seems to reinvent itself with each turn, nearly eluding an objective review. Ultimately, it is a rare chance to experience two very talented musicians, as they rally between compelling instrumentals.
Similar Albums: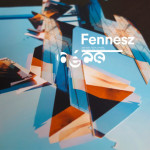 Fennesz – Bécs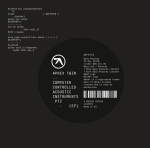 Aphex Twin – Computer Controlled Electronic Instruments Pt.2

Jan St. Werner – Miscontinuum Album