Da Art of Storytellin': Learning to do better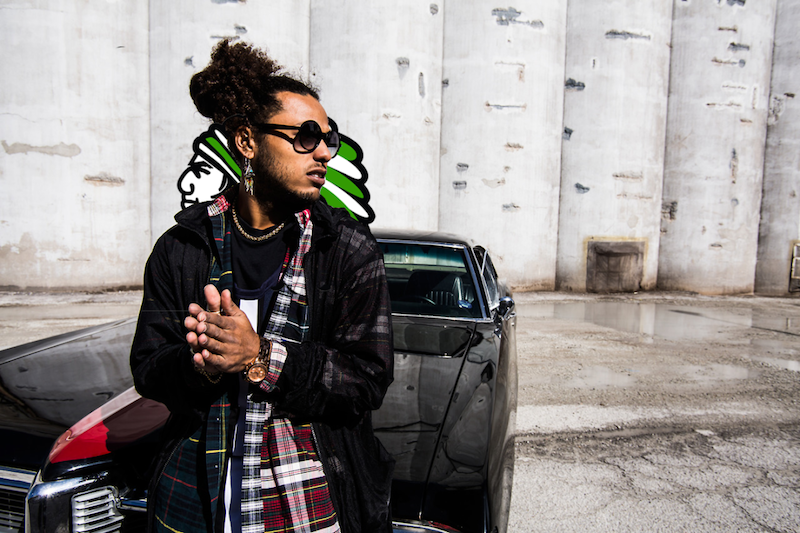 I tend to be pretty selective about my rap reading material. I try to concentrate on publications that are well versed in hip-hop and are interested in a wide swath of the scenes that populate the genre. I like my hip-hop coverage like I like my presidents: more knowledgeable than me. Every once in awhile I read a piece that I know I shouldn't be reading. Something in my gut is screaming, "don't do it! You'll just get mad." But I do it anyway. Sometimes I just gotta hate-read.
The other day I read such one piece. It was a 'best hip-hop records of 2016 (so far)' kind of list and while, fine, taste is subjective—I couldn't even imagine that a Sade and MF Doom mash-up tape could be the ninth best rap album of 2016 so far…like how? And I was left feeling sort of disturbed by some of the language used. Now, I don't know Ron Hart. I'm sure he's a great guy, but in this particular piece I took umbrage with a couple of points. The way he dismisses DatPiff as a site with "a ton of dumb thuggery," in a blurb about said Sade and MF Doom mash-up (a mash-up! Do we even care about those anymore?) seemed unfair. The list consisted of either Top 40 rap (Drake and Kanye) and rap that is on the more "conscious" side of things. That's fine. You can like that. Me? Not so much. But a rap list that doesn't explore Trap music, Bounce, Miami club rap, West Coast rap and on and on, seems so incomplete to me. Where was Kodak Black? Kamaiyah? Young Thug? Sicko Mobb? Ethereal? Sauce Twinz? Endless artists who dropped really great albums, but may qualify as "dumb thuggery"? (Whatever that means.)
But also strange and rather disappointing to read was in the blurb about Kanye West's The Life of Pablo. That Hart ranks it so high is something I definitely agree with, yet in his text Hart weirdly brings in a comparison with Brian Wilson, maybe it is one Kanye himself has brought up. OK, so sure, maybe West is influenced by Brian Wilson. I won't dismiss that theory. But it seemed so condescending that the way to praise West was to draw a comparison to a classic rock figure. That one could not address the merits of The Life of Pablo on the basis of its own success as an album. That's not to say that you can't talk about influences but there is so much within the album itself to talk about (the history of spirituals, gospel music, Nina Simone, freakin' Arthur Russell would have made a tiny bit more sense) than this seemingly out of left field comparison.
This isn't the first time I've read a hip-hop piece that rang a few alarms. And I can't dismiss my discomforts as simply being "sensitive." More so that I ask myself and my fellow writers to think a little harder when writing pieces about a scene that's not really your own. How does it read? Can I speak about this without having to compare it to a white artist? Am I giving enough thought to the genre as a whole versus just to what I might naturally gravitate toward? Can the words seem innocuous but still have an insidious undercurrent (see the beginning sentence in the blurb about Kendrick Lamar)? This week I was heartened to see so much clapback from the music community toward LA Weekly's atrocious piece on Sky Ferreira (which I won't link to because that piece doesn't need any more traffic). I'm glad the community was able to call out this piece, but it was also blatantly disgusting. Will we clapback when it's more subtly sexist? Will we do the same if a piece is subtly (or not so subtly) racist? I hope so and I hope us writers can listen if we're called out and learn to do better.
The best mixtapes of June 2016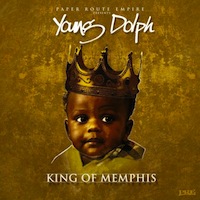 Young Dolph – King of Memphis
This month I'm beginning with an album I really slept on: Young Dolph's King of Memphis. This was released way back in February and, I don't know, I just didn't get it. Where was I? Because this album is baller. His last mixtape, Shitting on the Industry, was fine. Some might call it cromulent. But it was also fairly uneven, with some tracks that just fell woefully flat. King of Memphis on the other hand is glorious. It's a trim 11 tracks and each song goes in all the way. Dolph's growl is in incredible form, confident with a humor that illustrates his comfort with his own flow. This is a MC who isn't trying to imitate others and he moves easily across different beats. Peak Dolph is found on "Fuck It." The beat is reminiscent of Three 6 Mafia and Dolph brings a fun energy with his almost giddy brags. Songs like "Get Paid" and "Both Ways" are solid bangers, catchy as all get out and boisterous enough to get the party going. Zaytoven gets in the game with an amazing beat on "How Could." Centered on an organ riff, it's pairs so fantastically with Dolph's amazing strip club yarn. King of Memphis is tight, an album that is perfectly distilled to show off Dolph's skills and it does an amazing job. Seriously, get this album.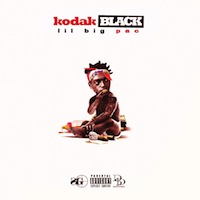 Kodak Black – Lil B.I.G. Pac
First, that album cover. Well done. Second, I can't believe Kodak Black is only 19. Lil B.I.G. Pac was released on Black's 19th birthday and it is incredibly impressive. Since 2013, Black has been releasing tapes and tracks that show off his strengths as an MC. His nimble and playful flow is a joy to listen to. With each successive release, it's become clear just how much he grows, how much he understands who Kodak Black the rapper is. He can brag about his successes on "Everything 1k," he brings in the club-ready jams on "Vibin in this Bih" (with a welcome turn by Gucci Mane), and take a more introspective turn on "Can I." And that's just the FIRST THREE TRACKS. Later on the tape you have an amazing 'fuck it' song "Today" (complete with a sweet easy listening sample), followed by the wondrously lazy and low key "Purp." Black is exceptionally good at inhabiting moods and characters (the joy of receiving a letter in jail in "Letter" comes across so clearly) and it's clear that he'll only get better in time.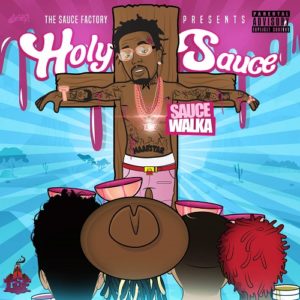 Sauce Walka – Holy Sauce
Last fall Sauce Walka went in on Drake with an epic diss track, "Wack 2 Wack," and from the looks of Holy Sauce cover, he's not letting up. Holy Sauce sets its sights not only on Drake, but Future, Houston rapper Trill Sammy and Chicago's Famous Dex as well. Each of these rappers have been accused of Walka's flow. Given Walka's distinctive style and his singular slang, these accusations are not entirely unfair; the similarities are easy to pick up on. Sauce Walka goes hard on Holy Sauce, giving us a tape that is energized, angry, boisterous, and roaring to go. It's an invigorating and undeniable tape, making his claims that much more legit. I mean, it'd be a different conversation if this was a let down, wouldn't it? It's clear that these beefs have fueled Walka in a very fruitful way. These are really good tracks, from his intense opener "Seasoning" to "Still Ain't Rich," which shrewdly questions the make it big rap narratives, and the wonderfully rowdy "Serve." Walka proves himself to be a unique rapper with a flow that is playful and elastic. That he can move his distinctive flow through different beats and moods is so enjoyable to hear (see perhaps best of all the play of his voice against a Joy Orbison sample on "Progression"). Holy Sauce is an amazing and thrilling "come at me" moment.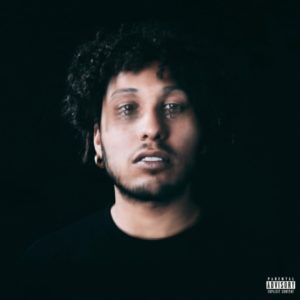 Joey Purp – iiiDrops
Joey Purp is emerging alongside his Chicago compatriots Chance the Rapper and Vic Mensa. iiiDrops is released on the heels of Chance's remarkable Coloring Book and Vic Mensa poised to make a huge debut. And way to go, Purp! iiiDrops is pretty damn revelatory. Owing equal parts to Chicago rap and classic New York hip-hop, iiiDrops is full of soul samples, warm horns, and gospel-inflected vocals. It makes for a comforting listen, which is by no means a detriment when it's done this well. See especially "Morning Sex," which recalls The College Dropout-era Kanye, "Money & Bitches," featuring the excellent Mick Jenkins, and "Cornerstore," the latter two immediately fueled my memories of listening to Nas' Illmatic. While nostalgia does run high here, there's still moments of refreshing newness. The snappy "Girls @" is a breath of fresh air; it's flirtatious and sprightly with another excellent verse by Chance. iiiDrops is impeccably timed as we've all got our eye on the Chicago scene right now, and Joey Purp completely delivered.
***
I can't end this month's column without commenting on the release of the Big Guwap himself, Gucci Mane. The man didn't slow down his releases while he was in jail and so it was no surprise that he paid a visit to the recording booth on his first day out. You have to imagine that beatmakers were lining up to get Gucci rapping over their beats. Likewise, MCs were paying tribute, bringing him in for guest verses whenever they could. Gucci's first track out of prison was the Mike WiLL Made It song appropriately named "First Day Out Tha Feds." With minimal production, it's justifiably a showcase for Gucci's flow. He turns personal here, reflecting on his past choices and more specifically his mistakes, thinking on how they have impacted his loved one. That the beat is sparse only gives Gucci more room to breathe and share his story.  Then came the surprise collab with Drake, "Back on Road". 6 God and Mr. Zone 6, together at last. Produced by Murda Beatz (who also contributed to Drake's Views), the song is short and sweet, though I'd love to hear more Gucci on it. These first tracks along with the first single off of the upcoming Cruel Winter, "Champions" (a super collab with Kanye, Travis Scott, Big Sean, Gucci, Quavo, 2 Chainz, Yo Gotti and Desiigner) make it clear that Gucci's transition back into the music scene will be a fairly seamless one. These are just hints of what he could be working on next (or right now?), and his next tape could come out at anytime, but here at Da Art of Storytellin' we're toasting his return and are eagerly awaiting the new tracks.