Listen to the furious new Hammers of Misfortune track, "Flying Alone"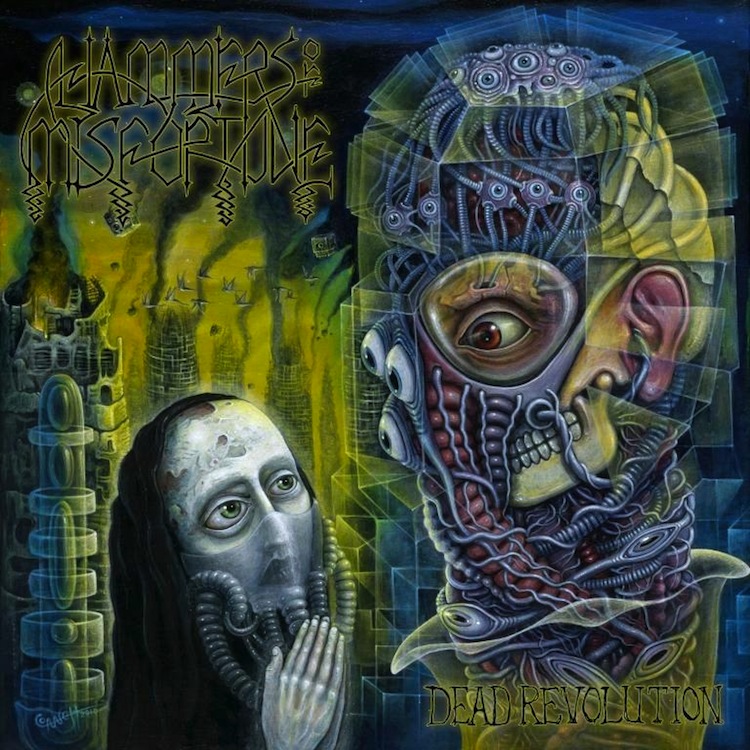 Dead Revolution, the new album by San Francisco progressive metal heroes Hammers of Misfortune will be released via Metal Blade on July 22. The group has already shared some tracks from the new album, including the title track, which is one of our Best Metal Tracks of July in this month's Shadow of the Horns column. Today, Invisible Oranges has premiered another track from the album to share, titled "Flying Alone." It's a beast of a track, with big prog rock organs and a galloping NWOBHM rhythm. It's all pretty rockin' and pretty awesome, and you can stream it for yourself.
Listen to the Hammers of Misfortune "Flying Alone" stream below.
Hammers of Misfortune Dead Revolution tracklist:
1. The Velvet Inquisition
2. Dead Revolution
3. Sea of Heroes
4. The Precipice (Waiting for the Crash…)
5. Here Comes the Sky
6. Flying Alone
7. Days of '49