Album of the Week: Hammers of Misfortune – Dead Revolution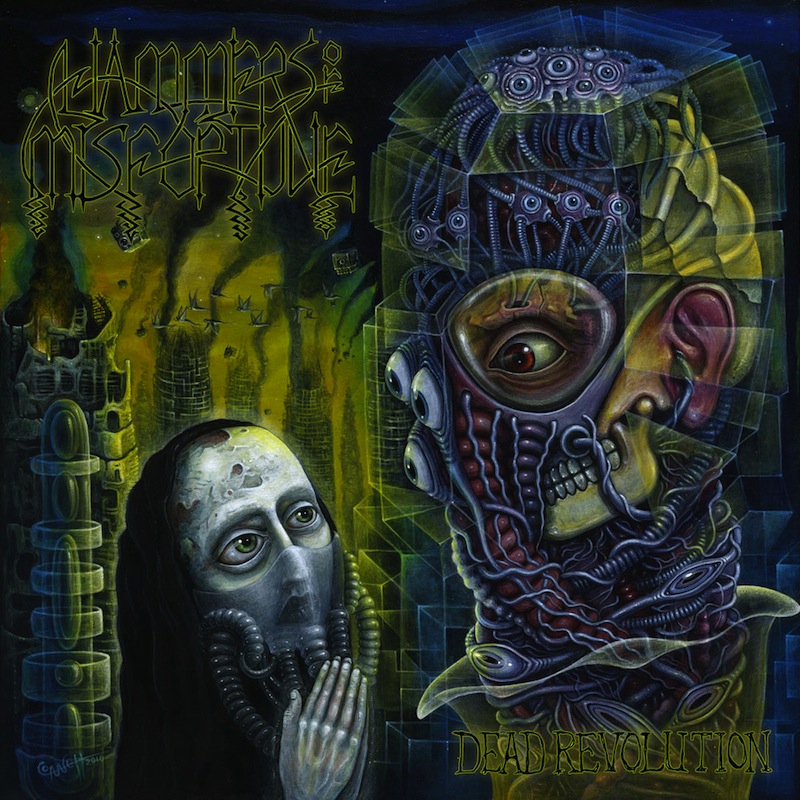 Hammers of Misfortune are the rare progressive metal band with the ability to appeal to those typically skeptical of all things "progressive." A highly ambitious band from the get-go, having debuted with the 14-part conceptual work The Bastard: Tale told in Three Acts, Hammers of Misfortune reverse-engineered the perfect prog-metal sound by consistently honing their songwriting skills as lean, often infectious delivery mechanisms for their high-minded approach to musical narrative. By 2003's The August Engine, and for that matter 2006's The Locust Years, the band—guided by founding guitarist John Cobbett—refined their approach to deliver a stronger batch of songs, in the process keeping their album lengths to a relatively slim 45 minutes and their melodies immediate, if not unforgettable, without a hint of bloat.
Dead Revolution, the band's sixth album and follow-up to 2011's 17th Street, is a stunning reminder of Cobbett & Co.'s commitment to infusing their unique spin on progressive metal with richly detailed arrangements and hooks that soar as high as their lofty conceptual arcs. And that reminder arrives after a long period of extra-curricular activity for the band's members, Hammers of Misfortune having essentially been on the back burner while Cobbett and keyboardist Sigrid Sheie have released two VHÖL albums (and had a baby!) and guitarist Leila Abdul-Rauf delivered the devastating Hole Below with death metallers Vastum last year. As the band reconvenes on Dead Revolution, they sound as agitated and ferocious as they ever have, infusing a classic Bay Area thrash influence with the psychedelic sprawl of Deep Purple. It also immediately feels like a strong contender for the band's best album yet.
The latest in a long series of evolving chapters in a vital and complex catalog, Dead Revolution is Hammers of Misfortune at their most accessible. Hammers proved with 17th Street that you don't need to spend more than an hour to make an album that sounds as colossal as Pink Floyd or King Crimson's greatest works, and Dead Revolution does so in far less than that. It doesn't sound anything like either of those bands' biggest albums, however, instead touching upon thrash metal, NWOBHM and proto-metal bands such as Thin Lizzy and, again, Deep Purple to build something that feels vast and expansive while rocking as hard as possible. The title track is one such moment, backing a furious thrash-metal gallop with a densely eerie backing of organ. There's a similar sense of urgency to opening track "The Velvet Inquisition," which balances unusual time signatures (12/8) with stunning melodies and furious riffs. To say that these songs are straightforward wouldn't be quite right, but there's an undeniable immediacy, the likes of which often prove elusive in progressive music.
Dead Revolution is, like Hammers of Misfortune albums before it, bound by recurrent themes and ideas. Held against the more elegiac 17th Street, described at the time as an album about "loss and endings," Dead Revolution feels more agitated and unsettled. It's reflected in the music, which is visceral and urgent, though Cobbett holds his cards close to the vest about the actual inspirations behind the lyrics, noting that it has a lot to do with what he sees in his home neighborhood, San Francisco's Mission District. Still, it's hard not to read defiance—potentially against increasing gentrification and corporate dominance—in a line like "The better world you were trying to build is / Laughing in your face," as Joe Hutton sings in the title track. Similarly, the blistering gallop of "Flying Alone" echoes this idea of displacement and changing surroundings: "Flying faster I take one last look back / I'll never see this place again." Hammers of Misfortune sound unusually pissed; it suits them well.
The album ends on a curious note with "Days of '49," a cover of a traditional folk ballad about California's Gold Rush famously recorded by Bob Dylan. Its placement here is bold in a musical sense, but the message it sends is even stronger: Those that forget history are doomed to repeat it. And just as the promise of riches built up the state, the song offers a suggestion that those same motivations are likely to be just as destructive in the long run. "Of all the comrades that I've had, there's none that's left to boast," Hutton sings. "And I'm left alone in my misery like some poor ol' wandering ghost."
With each album that Hammers of Misfortune release, they come closer to refining their sound into a perfect amalgam of songwriting, innovation and social commentary, and Dead Revolution is a particularly potent blend. Its socio-political content feels poignant, particularly during an election year in which divisions among us make the idea of progress seem that much farther out of reach. Yet it's ultimately the strength of the songs that make it one of the year's best metal albums. It's as much an invigorating listen as a cerebral one, offering a unique spin on what it means to be progressive.
Similar Albums: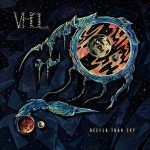 VHÖL – Deeper Than Sky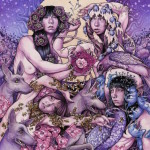 Baroness – Purple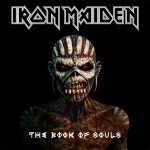 Iron Maiden – Book of Souls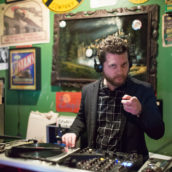 Jeff Terich
Jeff Terich is the founder and editor of Treble. He's been writing about music for 20 years and has been published at American Songwriter, Bandcamp Daily, Reverb, Spin, Stereogum, uDiscoverMusic, VinylMePlease and some others that he's forgetting right now. He's still not tired of it.