Merchandise announce new album, A Corpse Wired For Sound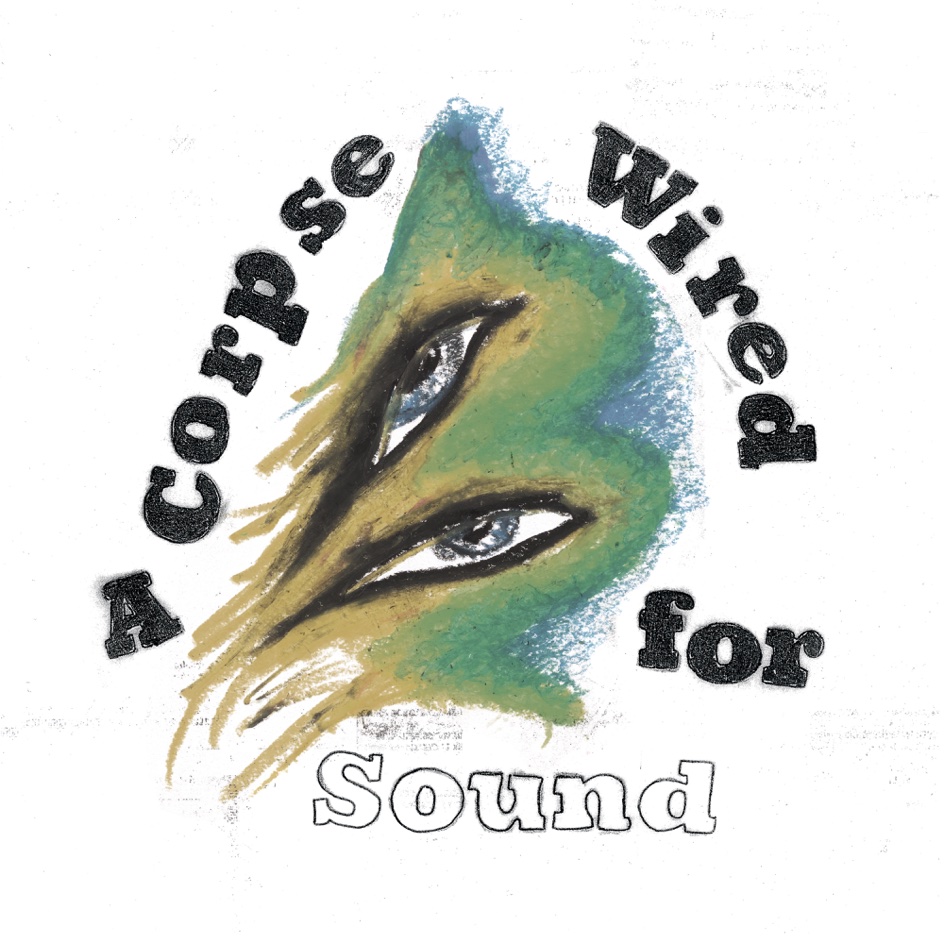 Earlier this year, Florida post-punk outfit Merchandise shared a new track titled "Flower of Sex," which was a preview of an upcoming full-length set due later in 2016. Now the full details of that album have been revealed. On September 23, the band will release A Corpse Wired For Sound, via 4AD. That's the album's artwork above. Today the band shared another track from the album, "End of the Week," in the form of a video directed by the band's frontman, Carson Cox. The song itself is pretty dense and heavy, blending post-punk with shoegaze sounds, and the video has some suitably psychedelic smoke effects. Watch it below, and check out the band's upcoming fall tour dates in North America and Europe.
A Corpse Wired For Sound follows 2014's After the End. Carson Cox also recently released a new album with his other band, Death Index.
Merchandise A Corpse Wired For Sound tracklist:
1. Flower Of Sex
2. Crystal Cage
3. Right Back To The Start
4. End Of The Week
5. Lonesome Sound
6. Shadow Of The Truth
7. Silence
8. I Will Not Sleep Here
9. My Dream Is Yours
Merchandise tour dates:
9/22 Miami, FL – Gramps (P)
9/23 Tampa, FL – Crowbar (P)
9/24 Gainesville, FL – The Atlantic (P)
9/25 Atlanta, GA – The Masquerade (P)
9/27 Nashville, TN – 12th & Porter (P)
9/28 Louisville, KY – Zanzabar (P)
9/29 St. Louis, MO – Blank Space (P)
9/30 Chicago, IL – Empty Bottle (P)
10/1 Cleveland, OH – Empty Bottle (P)
10/2 Detroit, MI – UFO Factory (P)
10/3 Toronto, Ontario – Silver Dollar (P)
10/5 Montreal, Québec – Vitrola (P)
10/6 Portsmouth, NH – 35 Artspace (P)
10/7 Boston, MA – The Great Scott (P)
10/8 Providence, RI – Columbus Theater (P)
10/9 Brooklyn, NY – Market Hotel (P)
10/11 Jersey City, NJ – Monty Hall (P)
10/12 Philadelphia, PA – PhilaMOCA (P)
10/13 Washington, DC – DC9 (P)
10/14 Richmond, VA – Gallery5 (P)
10/15 Raleigh, NC – Kings (P)
10/26 Aarhus, Denmark – Tape
10/27 Copenhagen, Denmark – Stengade
10/28 Bielefeld, Germany – Nr.z.P.
10/29 Leipzig, Germany – Westwerk
10/30 Berlin, Germany – Tiefgrund
10/31 Amsterdam, Netherlands – S105
11/2 London, England – The Lexington
11/3 Manchester, England – The Castle Hotel
11/4 Birmingham, England – Sunflower Lounge
11/5 Leeds, England – Brudenell Social Club
11/7 Brussels, Belgium – Rotonde – Botanique
11/8 Paris, France – Mecanique Ondulatoire
11/10 Bern, Switzerland – Rossli
11/12 Correggio, Italy – I Vizi del Pellicano
11/13 Marghera, Italy – C.S. Rivolta
11/14 Zagreb, Croatia – Mocvara
11/15 Linz, Austria – Posthof
11/16 Prague, Czech Republic – Café V Lese
11/26 Oklahoma City, OK – 89th Street Collective (G)
11/28 Denver, CO – Hi-Dive (G)
11/30 Boise, ID – Neurolux (G)
12/1 Seattle, WA – Barboza (G)
12/2 Vancouver, British Columbia – Fortune (G)
12/3 Portland, OR – Mississippi Studios (G)
12/5 Sacramento, CA – Harlows (G)
12/6 San Francisco, CA – Swedish American Hall (G)
12/7 Santa Cruz, CA – Moe's (G)
12/9 San Diego, CA – Hideout (G)
12/10 Los Angeles, CA – The Echo (G)
12/11 Phoenix, AZ – Valley Bar (G)
12/12 New Mexico, NM – Sister (G)
12/14 San Antonio, TX – Paper Tiger (G)
12/15 Austin, TX – Sidewinder (G)
12/16 Houston, TX – Walter's (G)
12/17 New Orleans, LA – Siberia (G)
(P) with Public Memory
(G) with Gun Outfit