Da Art of Storytellin': Black Lives Matter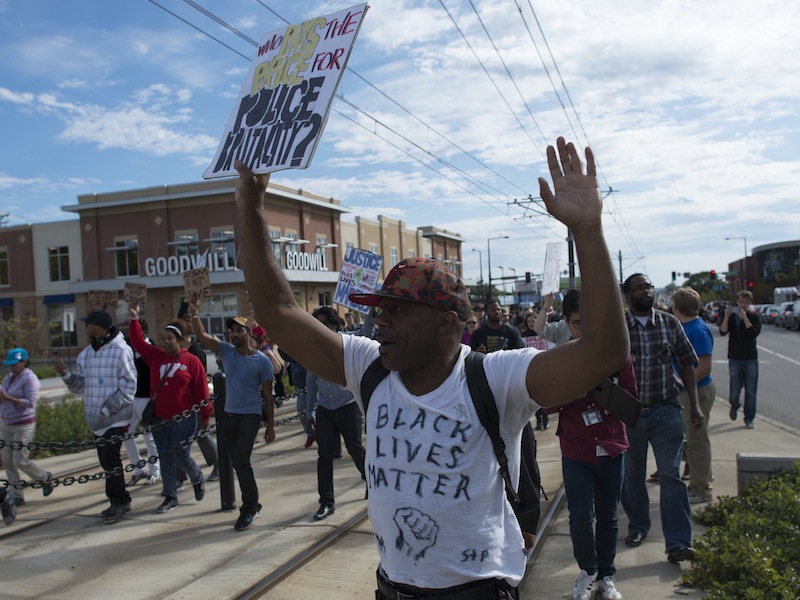 This month I'm keeping this intro short. The past few weeks has seen a lot of turmoil, both in the U.S. and abroad. While I feel ill equipped to address these recent events, I would still like to advocate that Black Lives Matter. As someone who listens to a lot of music made by Black artists, watches film and TV by Black filmmakers, and reads books, essays and poetry by Black writers, I feel that I can't keep my mouth shut about it. I want to be able to support Black artists and be an ally, without simply being a consumer. I would like to simply implore consumers of Black culture (and if we're being honest, so much stems from Black culture), to think about the movement, contribute and simply listen if you haven't already.
Notable mixtapes of July 2016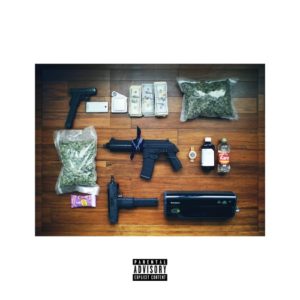 Maxo Kream – The Persona Tape
I was a huge fan of Maxo Kream's Maxo 187, a tight and blistering tape on Houston's gang culture. Maxo's latest tape, The Persona Tape, is a solid album of tracks that bring it full force. Carefully edited with a highly considered flow between tracks, The Persona Tape is never repetitive while also being incredibly focused. Maxo Kream is a narrative rapper, he tells stories with his lyrics and they're wildly evocative, painting a vivid portrait of life in Houston. A bloody and sinister boast is told in shocking detail in "Hit Mane." Accompanied with eerie Goblin-esque horror synths, Maxo Kream spits out brutal lines like "John Does we cremate 'em sometimes leave 'em in the vacants mane" or calling himself a "one-man ISIS." But The Persona Tape isn't simply a glorification of drug deals or violence (though some tracks, admittedly, toe the line). Rather Maxo lets cracks in the tough veneer show through. "G3" illustrates an admission of his anxieties, the stresses of living this way. Maxo treads the line of being menacing but also delivers with a surprising amount of candor. Pairing him with dark synths and old school 808 beats gives him a perfect base for telling his stories. He growls his rhymes, using his peculiar cadence to further illustrate the mood. He's playful (relatively) on "Smoke Break" but tough and brittle on the excellent "Choppas"; it makes for a thrilling listen. If violence makes you squeamish, then by all means steer clear of this one, but you're also missing out on one of the most exciting new voices in rap.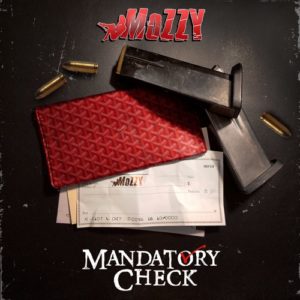 Mozzy – Mandatory Check
As a West Coaster, I try to keep up with the goings on of the scene. But it's hard and when I'm also trying to keep tabs with what's going on in Atlanta, Chicago, New York, Houston and lord knows where else. Sometimes a worthy rapper falls through the cracks. Sacramento's Mozzy is one such artist. Since his well-received tape Bladadah in 2015, he's been on the radar for many rap fans (I know I know, I should have been more on it) and Mandatory Check is a pretty high-profile release. The album features guest turns from Iamsu! and Rich Homie Quan, among others, and a fantastic turn on "All Day" by legendary (and prolific) Bay Area rapper, The Jacka, who sadly passed away last year. Mandatory Check is wonderfully emblematic of what's great about California rap. There are callbacks to the glory days of Hyphy and Gangsta Rap, but Mozzy doesn't dwell in nostalgia. He touches on the sunny club bounce of HBK or DJ Mustard, but he's realistic and refuses to sugarcoat his experiences. Since leaving behind crime, Mozzy's lyrics have moved toward reform. In a profile on All Hip Hop, Mozzy remarked that "it's about the consequences of this shit," and in Mandatory Check he gives us an unflinching account of these consequences. "My Niggas" offers a poignant look at the aftermath, riffing off of YG's decidedly more upbeat "My Nigga," Mozzy thinks hard about his life, his loyalties: "I know I ain't livin' right / there's nothing you can say to numb the way I feel inside." It's so frank that at times it feels even invasive. But Mozzy holds your attention with his charisma and his honest commentary. I'm so glad that I finally came around and am excited to hear more from him in the future.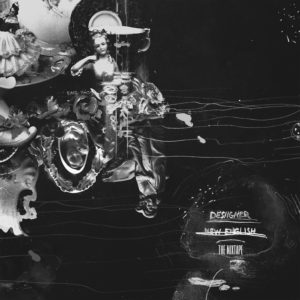 Desiigner – New English
I kind of knew that this had to happen. "Panda" was so ubiquitous that there was no way Desiigner's first major release wouldn't get a ton of attention. It's sort of a shame too because as repetitive and innocuous and Future-biting as "Panda" is, it's kind of fun. When he took the stage at the BET Awards, I wasn't charmed by his rapping because, let's face it, the backing track did most of the work, but I was charmed by his enthusiasm and his energy. And…well…can one be disappointed if you were only very cautiously interested? It would have been too good to be true, right? Could this nineteen-year-old kid who fancies himself a mini-Future, hand-plucked by Kanye, deliver a first-single hit AND have his first release be a banger? Well, New English is not a banger. It's pretty tepid and a cringe-worthy derivative of almost every major rapper in the last five years. There are of course, the Future rips, the intense OG Maco/Sauce Walka/Chief Keef turns, the repetition that clearly is derived from Migos, and so much more. After listening to New English the first time with all of the ad-libs: the "yeahs" and the machine-gun staccato riffs, it sounded like an album trying to be more than the sum of its parts. It was also, frankly, exhausting to pick apart. From the outside it seems like a bizarre move. Did the folks at G.O.O.D. Music think this was going to measure up? That we wouldn't notice its blatant copies and that Desiigner's likability would somehow transcend it? Age can't be a sole factor because how would you explain Kodak Black, a rapper who is so talented and so poised? But this isn't to say that there isn't anything here. Desiigner is supremely likable when he allows his personality to come through and he stops mimicking others. His freestyle "Timmy Turner" showed a glimpse of depth and a smart ear for melody, so there's something there. And maybe what Desiigner needed most was not to rush out an album but to take his time and come out with something much more considered and more indicative of who he is.