Treble Roundtable: Comfort Albums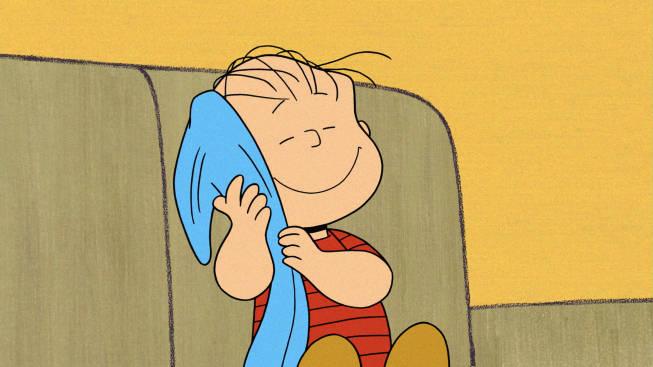 Welcome back to the roundtable, in which Treble's writers engage in a casual discussion on music, pop culture and our relation to both. Got a question for us? Feel free to send it over to [email protected] with the subject "Roundtable topic."
This week's topic: It's hard not to feel like 2016 has been just one massive bummer after another. There's been a lot of loss, a lot of injustice, and we just witnessed the convention speech of a presidential candidate that appears to be running for dictator. These are uncertain, unsettling times, and sometimes you just need something you can count on—something that brings a sense of comfort. What albums do you turn to for comfort when you need it most?
Virginia Croft: James Taylor has been a security blanket since my earliest memories of listening to music. I remember sitting in the family Volvo wagon (a 1988, truly a relic during these early 2000s car drives) listening to JT on cassette. While I quickly devoured and enjoyed his discography as I grew up, October Road stuck with me the most. Maybe it's Taylor's eloquent portrayal of early Fall days (i.e. "October Road") or his mention of Golden Retrievers on "Mean Old Man," but each track seems to go down easy… like "apple wine" (just like the lyric in "September Grass"). October Road is nothing short of charming instrumental moments, either. Taylor is joined by Yo-Yo Ma, Edgar Meyer, and Mark O'Connor on "Benjamin," complete with the most charming whistle solo from Taylor. Whether I'm stressed out from work or school, or just feeling troubled by the world, Taylor's calming voice has a knack for putting me at ease. (Honorable mentions go to Metronomy's The English Riviera and Real Estate's Atlas.)
Jeff Terich: When it comes to comfort, for me, that doesn't always mean soft or calm. In fact, a great deal of the music I listen to is pretty intense and loud and aggressive, as you might have noticed. That, however, doesn't mean I reach for the nearest Napalm Death album when I need to re-center myself. (I do love me some Napalm Death, though.) I often come back to a handful of albums when I need to recalibrate my mood. One of them is Baroness' Blue Record. Ever since hearing their debut in 2007, I pretty much determined that everything about the band speaks to me: Their immediate melodies, their commitment to outstanding riffs and their undeniable energy. It's metal you can sing along to, and that's something you need when you need to feel good. Another is Sleater-Kinney's Dig Me Out, which achieves a similar effect through different means. The energy, the riffs, the melodies are all where I need them to be, but the songs are shorter, the heaviness is leavened and replaced with some punk rock defiance. I often find comfort in catharsis—in being able to find the energy to keep going even when the world says "Nope!" But sometimes I just need actual comfort: Warmth, serenity, space and soothing. And for that I choose at random from the Blue Note catalog. Hasn't let me down yet.
Liam Green: The rubric for this category of music seems to be albums that we hold onto like lighted buoys in a storm, and for that purpose I've got a few go-tos. Most Kanye West albums have filled this role for me one time or another, but I think I come back to Yeezus, My Beautiful Dark Twisted Fantasy and The College Dropout the most. Future has most recently stepped up in this regard. Beyond the realm of rap, I find myself unable to shake my love of My Chemical Romance, Brand New and early '90s Nine Inch Nails when I'm in particularly dark places—the blatant angst of it all always has and always will be cathartic to me. And when I'm feeling homesick, key Bruce Springsteen albums such as Darkness on the Edge of Town and The River do the trick.
Ben Braunstein: When asked if I wanted to write a blurb about a personal comfort album, the first record to come to mind was Modest Mouse's The Moon And Antarctica—my favorite album of all time. Of course, I ignored this initial reaction and told myself I'd think of something else. I can't just pick my favorite album—that's cheating! But as I realized I was approaching the deadline to sending in my blurb and I hadn't devoted any time to thinking about what would constitute a comfort album for me, it occurred to me: why can't my personal comfort album also be my all-time favorite album? Okay, that's a lie: my pick for all-time favorite album is actually a tie with The Velvet Underground & Nico and maybe Joy Division's Closer. But since I'm not always in the mood for the latter two, I'll happily go with the former. Because, you know what? Not only is it my favorite album front-to-back, it's also my favorite album to listen to front-to-back. While that distinction may sound meaningless, trust me—it's not. I listened to The Moon & Antarctica in full a total of 20 times in the first three months after I heard it. Most albums would not survive that sort of extended listening, but I can still put on The Moon & Antarctica most days and still get as much out of it as I did three years ago. And, yeah, I guess it's not the most feel-good music or anything, but, again, you know what? Melancholy is kind of my comfort zone. So yeah, this one's a no-brainer.
Matt Perloff: The sharing of a secret is one of the most intimate acts between two people, an admission of trust from one to another. Hop Along's Freshman Year feels like a secret, whether because it stands so far apart from Hop Along's current rise to power or that its folky, acoustic arrangements carry a certain intimacy. Or maybe it's because the only way to get a physical copy is to have Frances Quinlan mail it to you herself. Either way, the album's fairytale-like stories of loss and lovers give me an undeniable sense of nostalgia for summer vacations past and the comfort of moments where it feels like Quinlan is whispering secrets right into my ear.
Patrick Pilch: Comfort is subjective; just take a look at the success of Sleep Number mattresses. Call me mad, but Any Other City speaks to an area of ease and reassurance like no other album has done, or may ever do. Life Without Buildings' sole release embodies optimistic solace through spasticity, as each track delivers fleeting fragments of warped lyrics, balmy chord progressions, and seemingly haphazard bursts of liveliness. Lead vocalist and performance artist Sue Tompkins jitters and sparks through each track, playfully bending words in favor of her signature poetic ambiguity. The end result is an unconventional take on post-punk and art rock, coated in all the hopefulness and elation an album of comfort may contain.
Ryan Reisert: Brian Eno and Harold Budd are omnipresent figures for me. I can listen to them in any state of mind or environment and be re-assured. The Pearl is an album that, in every note, feels like breathing to me. When I want it to, it allows me to shut off my brain and forget my anxieties. But, it's also incredibly rich, and listening to it often feels like taking in vital nutrients. In short, I need this album.