Dinosaur Jr. : Give a Glimpse of What Yer Not
On Dinosaur Jr.'s fourth album since their surprise reunion in 2005, the original trio of J Mascis, Lou Barlow and Murph serve up a reminder of why they are one of the most influential bands in alternative rock. Give a Glimpse of What Yer Not not only makes this point strongly, but it easily leads one to the conclusion that it could be time to admit one of the godfathers of an entire genre into the Rock and Roll Hall of Fame. I submit an outline of the supporting arguments by way of review:
Point one: Dinosaur Jr. pioneered and perfected the method of the unexpected pop melody. Most of the vocals start in the middle of the verse. The album's opener, "Goin Down," begins with a garage-rock riff, and J Mascis's entry point seems easy enough to predict, but instead he starts on what feels like a pre-chorus. The slower "I Told Everyone," after a robust introduction, begins its vocals on the second stanza, as does "Lost All Day." The latter takes a bit of a left turn through the rest of the line, leaving the impression of a pop song that may have been composed backwards. This trick was used by college radio bands since the '90s, and it's an effective way to sound slightly unusual while remaining catchy.
Point two: Dinosaur Jr. is metal-friendly without being metal, yet remains messy enough to maintain grunge cred. This is thanks in no small part to Mascis' guitar heroics. "Good to Know" is driving and noisy, and slightly wild. "Walk for Miles" has a riff that's as heavy as anything else you'll hear this year.
Point three: Dinosaur Jr. spawned another hugely influential '90s band, Sebadoh. Lou Barlow has his moments on Glimpse as well, in "Love Is…" and "Left/Right." The former starts with a crunchy bass, followed immediately by a folk-rock guitar approach that ends up more "rock" than "folk," and sits as one of the loveliest tracks on the album. The latter closes the record with a more complex composition, reminding us that Barlow also gave us the experimental Folk Implosion.
Point four: Dinosaur Jr. knows how to take four chords we've heard a thousand times and make them seem fresh. "Tiny" sounds so familiar, yet Mascis' unmistakably friendly, welcoming drawl wraps around the chords in new ways. The same can be said for "Knocked Around," with its one-four progression, except he charms us with his unmistakable falsetto.
If Give a Glimpse of What Yer Not has a flaw, it's that there's a lack of balance of fidelity that makes the album seem less than cohesive as a whole. But this shouldn't be a problem for those who've been with the band since their most lo-fi early recordings. What Glimpse does, above all, is serve as a refresher course on one of the most important rock bands in the last 30 years.
Similar Albums: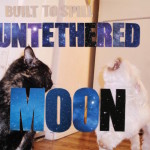 Built to Spill – Untethered Moon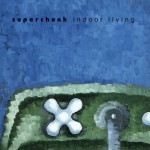 Superchunk – Indoor Living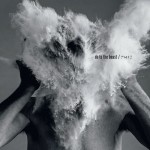 Afghan Whigs – Do to the Beast