Score for David Bowie and Ryuichi Sakamoto film Merry Christmas Mr. Lawrence being reissued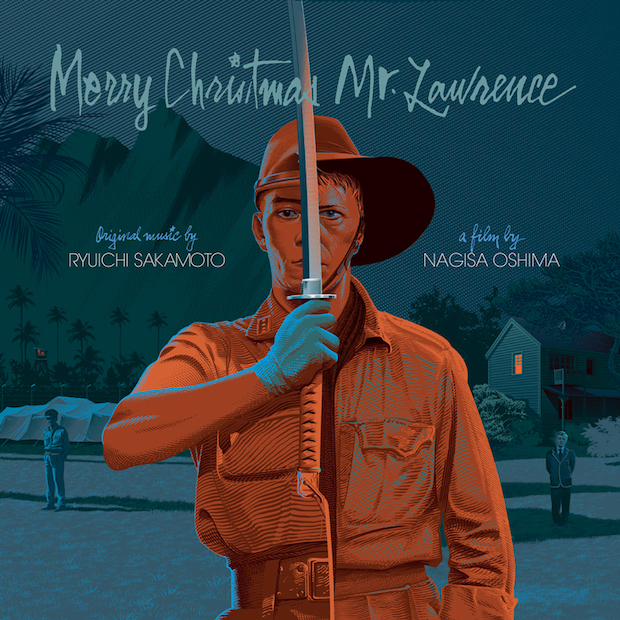 In 1983, David Bowie and composer/Yellow Magic Orchestra founder Ryuichi Sakamoto starred in the film Merry Christmas Mr. Lawrence. Sakamoto's score for the film, which won a BAFTA Award for Best Film Music in 1983, is being reissued this fall. On October 21, Milan will reissue the soundtrack album, composed and performed by Sakamoto, which also features a vocal performance from Japan's David Sylvian. It's the latest in the Nicolas Winding Refn presents series. Check out the tracklist below.
Merry Christmas Mr. Lawrence tracklist:
1 Merry Christmas Mr Lawrence
2 Batavia
3 Germination
4 A Hearty Breakfast
5 Before The War
6 The Seed and The Sower
7 A Brief Encounter
8 Ride, Ride, Ride (Cellier's Brother's Song)
9 The Fight
10 Father Christmas
11 Dismissed
12 Assembly
13 Beyond Reason
14 Sowing The Seed
15 23rd Psalm
16 Last Regrets
17 Ride, Ride, Ride
18 The Seed
19 Forbidden Colors (vocals by David Sylvian)
Yellow Magic Orchestra's Solid State Survivor is on our list of 10 Essential Tokyo Albums.