The '60s changed everything. As countercultural and protest movements grew throughout the U.S. and throughout the world, popular music itself underwent massive change. The explosion of psychedelic rock, the early rumblings of punk rock and heavy metal, deeper grooves, free jazz, fusion, orchestral pop and even noise—it all flourished in a decade whose influence on the music we hear now remains ever-present, even if only in the background. And after surveying the '80s last year (and the '70s in 2019), it seemed time to go back to the decade that set so much of this innovation in motion and put together our list of the best albums. of the 1960s.
One of the first big lists that Treble ever published was a feature on the best albums of the '60s, back in 2004. It was a much more concise summary, but we had fun doing it. Now, as we approach our 20th anniversary, it seemed only right to revisit that idea and expand on it, including a more diverse selection of albums and a deeper pool of writers to discuss them, crossing several generations. But we inevitably reached the same conclusion as we did the first time: The '60s were just. a mind-blowing time for music and innovation.
Blurbs written by Adam Blyweiss (AB), Adam P. Newton (APN), Casey Burke (CB), Colin Dempsey (CD), Ed Brown (EB), Emily Reily (ER), Forrest James (FJ), Jeff Terich (JT), John-Paul Shiver (JPS), Konstantin Rega (KR), Langdon Hickman (LH), Liam Green (LG), Sean Fennell (SF), Tom Morgan (TM), Tyler Dunston (TD), Virginia Croft (VC), and Wil Lewellyn (WL).
Note: When you buy something through our affiliate links, Treble receives a commission. All albums included are chosen by our editors and contributors.
---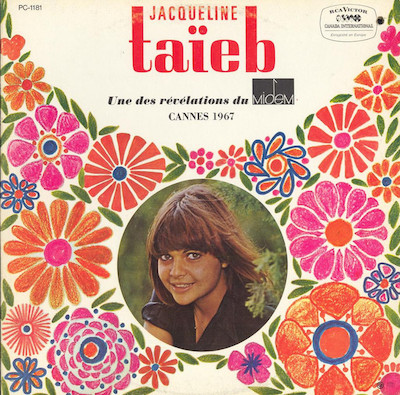 150. Jacqueline Taïeb – Jacqueline Taïeb (1967)
Tunisian-born French yé-yé singer Jacqueline Taïeb earned her biggest hit with "7 Heures du Matin"—a swinging garage-pop daydream with visions of The Who—which is only the most prominently commercial moment on a set of vivid paisley traced with North African influences, tabla, and sitar. – JT
Listen: Spotify
---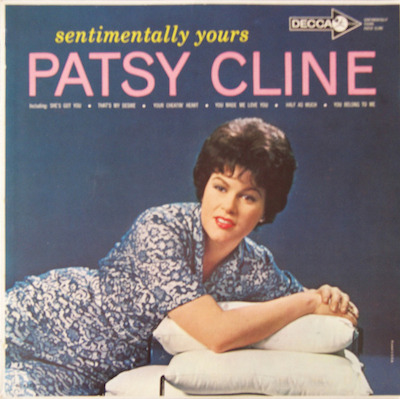 149. Patsy Cline – Sentimentally Yours (1962)
Her third and final studio album released before her death, Sentimentally Yours is as much of a definitive statement of Patsy Cline's pop-country crossover career as any artist could hope for. – FJ
Listen: Spotify
---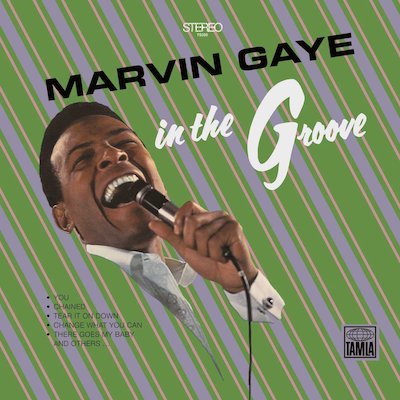 148. Marvin Gaye – In the Groove (1968)
In the groove he was, creating a template for emotive, nonchalant soul and rock singers for decades to come on this collection, featuring "I Heard It Through The Grapevine," one of Marvin Gaye's most enduring songs. – SF
Listen: Spotify
---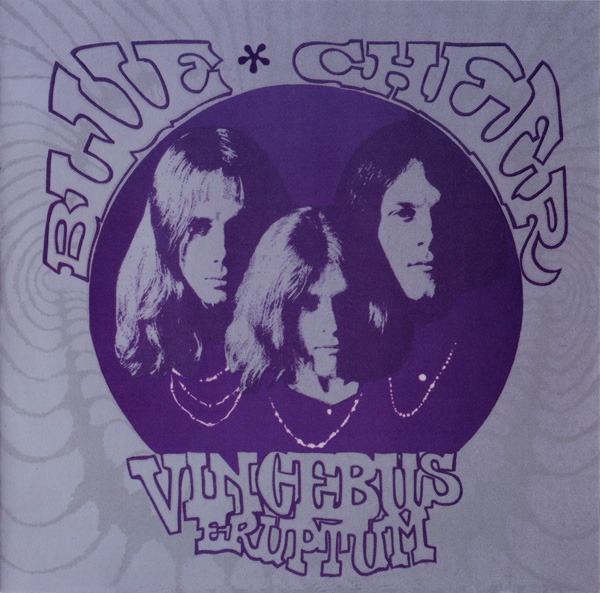 147. Blue Cheer – Vincebus Eruptum (1968)
Heavy metal before Black Sabbath, Vincebus Eruptum is a record that inspired functionally every early '70s metal band to push the genre into what it would one day become. – LH
Listen/Buy: Spotify | Amazon (vinyl)
---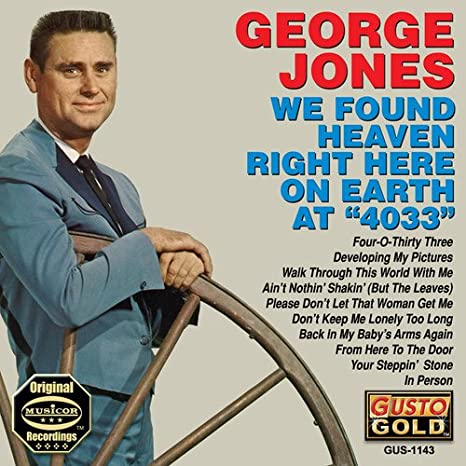 146. George Jones – We Found Heaven Right Here on Earth at "4033" (1966)
Barring a few uptempo honky-tonk jolts, We Found Heaven is a concentrated dose of despair, showcasing Jones at one of his vocal peaks (atop impeccable production and songwriting) and bleakest, drunkest personal valleys. – LG
Listen: Spotify
Read More: A Beginner's Guide to the Timeless Country of George Jones
---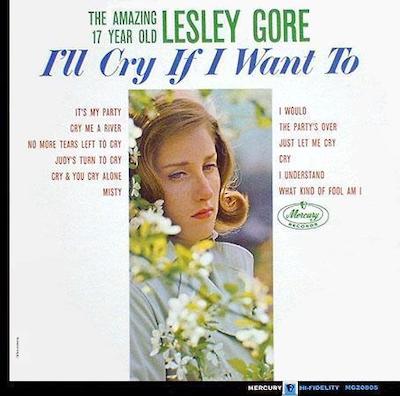 145. Lesley Gore – I'll Cry If I Want To (1963)
On the strength of this New York City teenager's hit song "It's My Party," the Mercury label assembled for her a concept album about crying and tears—note those song titles!—that glides easily from torch songs to the pop spotlight. – AB
Listen: Spotify
---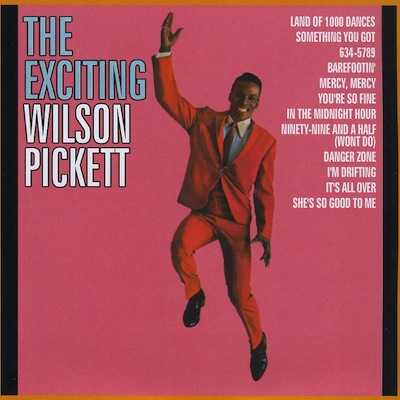 144. Wilson Pickett – The Exciting Wilson Pickett (1966)
A pioneering set of songs recorded at both Memphis' Stax studios and Muscle Shoals' FAME, The Exciting Wilson Pickett established Pickett as both hitmaker and consummate showman—soulful, fiery and, above all, exciting. – JT
Listen/Buy: Spotify | Merchbar (vinyl)
---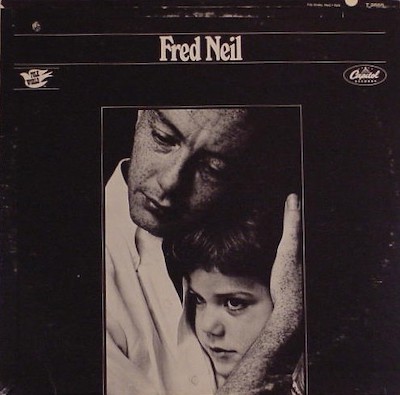 143. Fred Neil – Fred Neil (1967)
In his signature baritone, former Brill Building songwriter Fred Neil lends a heavy dose of gravitas to a gorgeously raw and rustic set of songs that spans from the dreamy ("The Dolphins") to the psychedelic ("Cynicrustpetefredjohn Raga"), above all haunting in how it captures a uniquely beautiful kind of sadness. – JT
Listen/Buy: Spotify | Merchbar (vinyl)
---
142. Taj Mahal – Taj Mahal (1968)
Mahal's solo debut, featuring a recording of "Statesboro Blues" that inspired the Allman Brothers' own version, turned well-traveled blues standards into furious electric bursts of soulful braggadocio. – LG
Listen/Buy: Spotify | Merchbar (vinyl)
---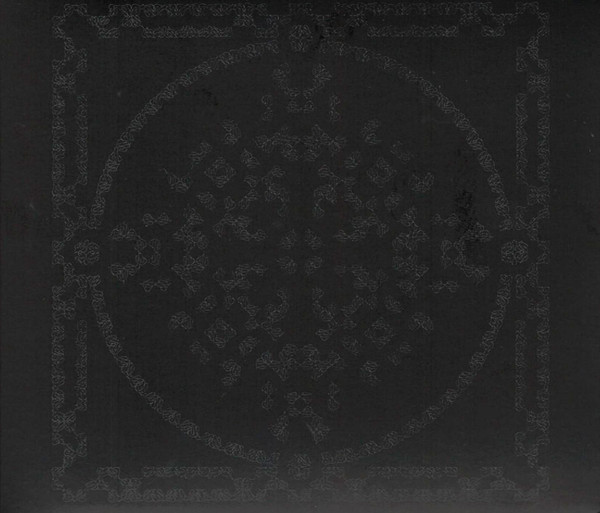 141. La Monte Young & Marian Zazeela – The Black Record (1969)
Comprising two different but complementary sides of minimalist voice drone and abstract noise made on bowed gong, La Monte Young and Marian Zazeela's unofficially titled "Black Record" sets a template for a wide swath of noise, industrial and drone-doom artists to come. – JT
Buy: Merchbar (vinyl)
---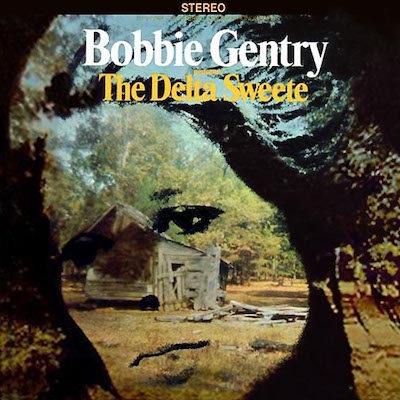 140. Bobbie Gentry – The Delta Sweete (1968)
After scoring a country-noir hit with "Ode to Billie Joe," Bobbie Gentry seized on the opportunity to create an ambitious country-rock opera (or "Sweete") rich in string orchestration and seamless transitions, a semi-autobiographical depiction of the south through baroque arrangements and innumerable dazzling eccentricities. – JT
Read More: Bobbie Gentry's "Ode to Billie Joe" captured cruel detachment in the face of tragedy
Listen/Buy: Spotify | Merchbar (vinyl)
---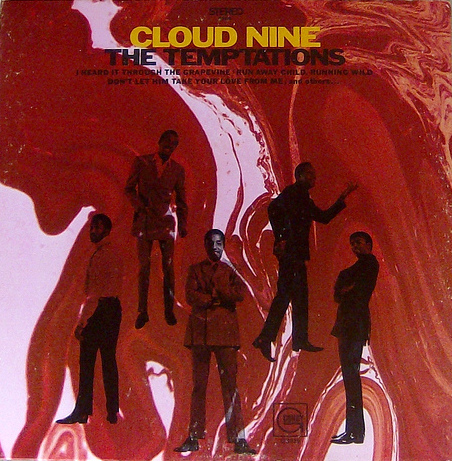 139. The Temptations – Cloud Nine (1969)
Marking the beginning of the era in which group delved into psychedelic soul sounds, the Temptations' eighth album might have divided fans, but it proved hugely successful, revealing the Detroit soul group's ability to change with the times. – KR
Listen: Spotify
---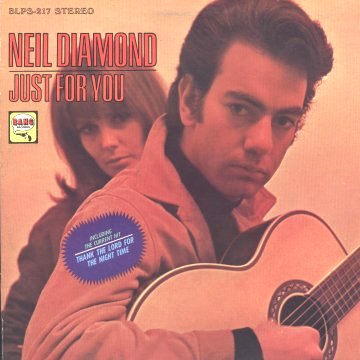 138. Neil Diamond – Just For You (1967)
As close to a greatest-hits album as Diamond can get without it actually being one, this merges his Brill Building songwriting chops with an early country image (before the '70s and '80s got a hold of him). – AB
Listen: Spotify
---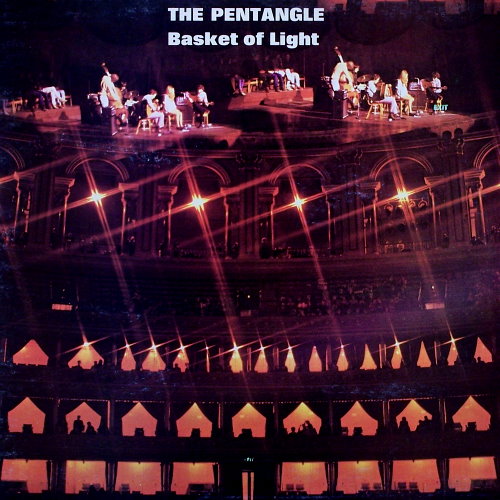 137. Pentangle – Basket of Light (1968)
A baroque folk-rock soundtrack fit for a May Day bacchanal (perhaps save for the towering inferno—that's what Comus is for), Pentangle's Basket of Light found the British group at their most cohesive and animated, intertwining English folk tradition with jazz influence and the dazzling guitar work of Bert Jansch. – JT
Listen/Buy: Spotify | Merchbar (vinyl)
---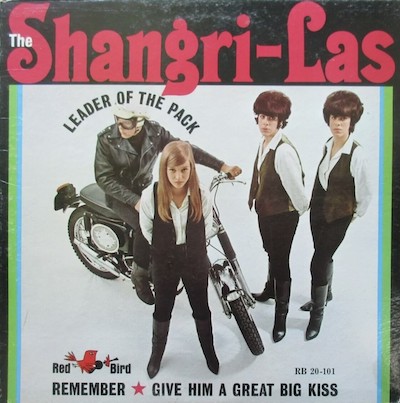 136. Shangri-La's – The Leader of the Pack (1965)
Since broken up over later reissues and greatest-hits comps, this album assembles the girl group's vital pop incursions and solid R&B covers that planted seeds in the underground from New York in the '70s to Seattle in the '90s. – AB
Read more: "Leader of the Pack" and the teenage tragedy song sensation
---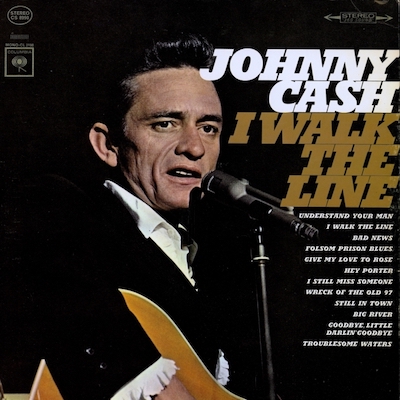 135. Johnny Cash – I Walk the Line (1964)
Featuring a selection of rerecorded songs from his Sun Records days as well as some swaggering new originals like "Bad News" and the Dylan-referencing "Understand Your Man," I Walk the Line is something like a greatest-hits refresh with added rockabilly grit. – JT
Listen: Spotify
Read more: With "Delia's Gone," Johnny Cash began a new act through an old tradition
---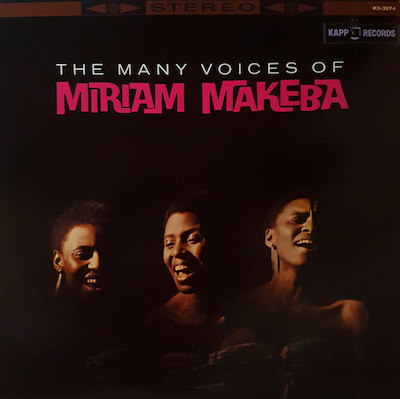 134. Miriam Makeba – The Many Voices of Miriam Makeba (1962)
Her early RCA Victor LPs may have had wider appeal, but this Kapp release might be the best introduction to the expatriate South African singer they called "Mama Africa." – AB
Listen: Spotify
---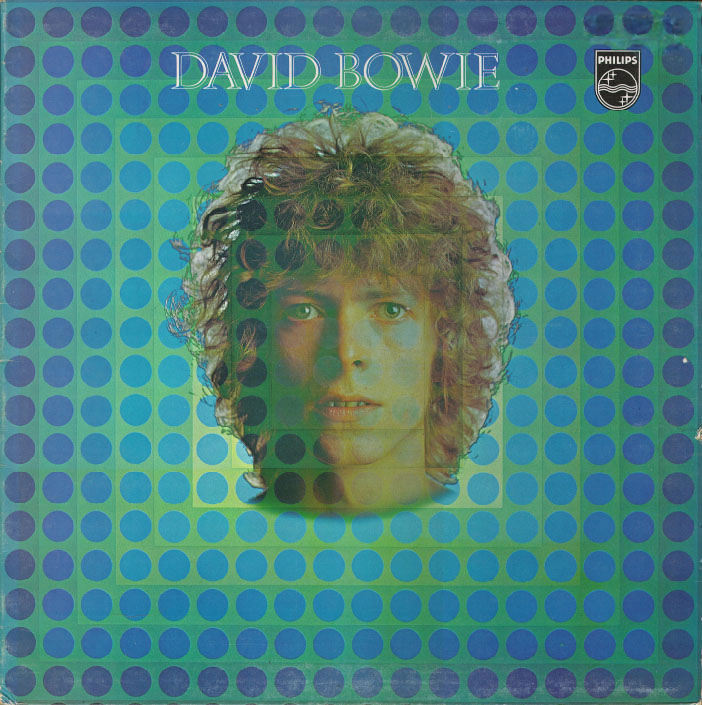 133. David Bowie – David Bowie [Space Oddity] (1969)
Bowie's eponymous second album found the strength of its lead single "Space Oddity" rocketing the Starman into the mainstream before other significant stylistic ch-ch-changes took place. – WL
Listen/Buy: Spotify | Turntable Lab (vinyl)
---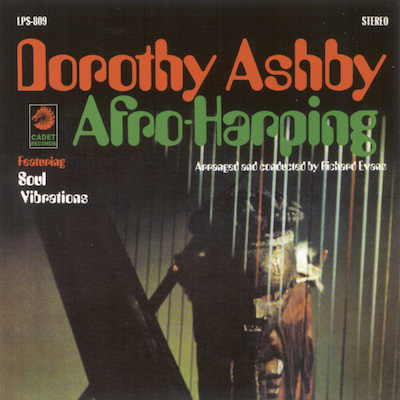 132. Dorothy Ashby – Afro-Harping (1968)
A favorite of hip-hop producers and crate diggers, the eighth release by harpist Dorothy Ashby puts her instrument in the relatively unconventional context of soul jazz, bringing the tropical trickle of exotica and a celestial curtain of shimmer to groove-laden grounds. – JT
Listen: Spotify
---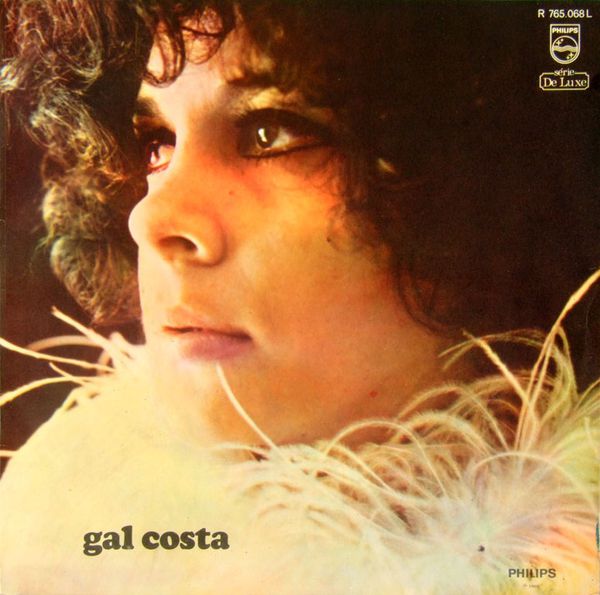 131. Gal Costa – Gal Costa (1969)
As passionate as it is effervescent, this Tropicália masterpiece—Costa's second release and her debut as a solo artist—is a countercultural explosion of energy and color. – TM
Listen: Spotify
---
130. The Shirelles – Tonight's the Night (1960)
Nearly every song the New Jersey girl-group made was a hit, and those who've only heard the iconic "Mama Said" have got to listen to the full discography; Tonight's the Night is a great place to start, featuring the sublime title track and the aching "Will You Love Me Tomorrow," amid other gems. – TD
Listen: Spotify
---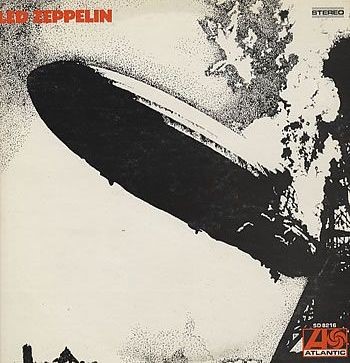 129. Led Zeppelin – Led Zeppelin (1969)
Dripping with animal sexuality, Led Zeppelin jolted rock in 1969 with a crackling, self-assured blues and rock debut drenched in an intoxicating heavy metal shroud—"Babe I'm Gonna Leave You," "You Shook Me," "Dazed and Confused," and "I Can't Quit You Baby" all gave not-so-subtle hints at a young and restless generation itching to get out. – ER
Listen/Buy: Spotify | Merchbar (vinyl)
---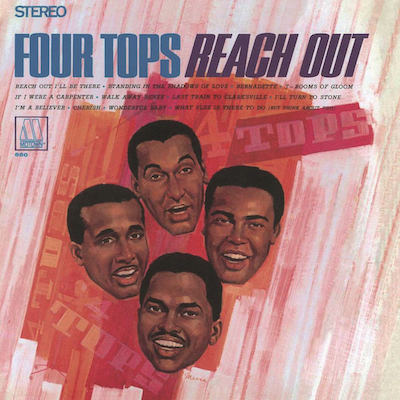 128. Four Tops – Reach Out (1967)
The Four Tops' final album to be made with the Holland-Dozier-Holland songwriting team also became their best-selling, an eclectic set of vocal R&B anchored by hits such as the grand "Reach Out, I'll Be There" and balanced out by baroque pop covers like The Left Banke's "Walk Away Renee." – JT
Listen/Buy: Spotify | Merchbar (vinyl)
---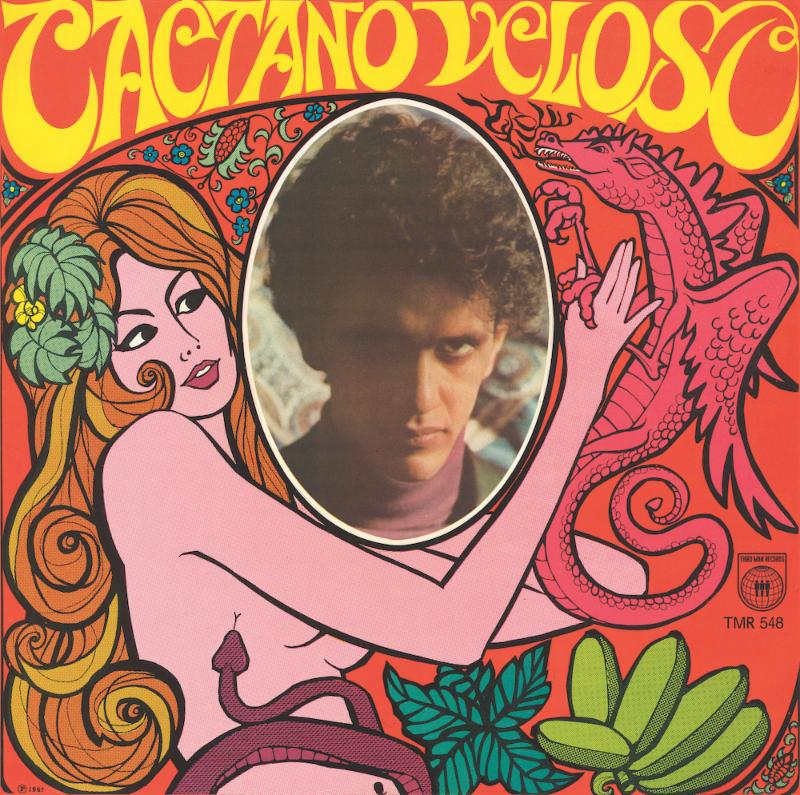 127. Caetano Veloso – Caetano Veloso (1968)
In 1968, Caetano Veloso managed to pull from such a wide range, not only of genres (bearing the influence of psychedelia, bossa nova, pop, and more), but of moods, tones, and tempos, holding it all together in a state of delirious equilibrium. – TD
Listen/Buy: Spotify | Merchbar (vinyl)
---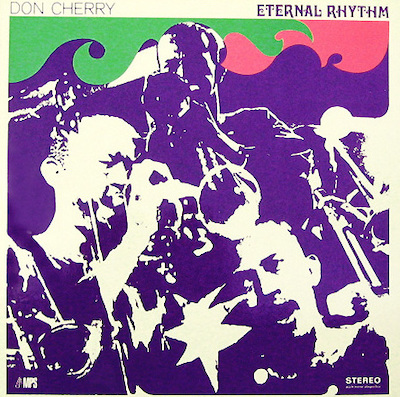 126. Don Cherry – Eternal Rhythm (1969)
A live performance captured in Berlin in 1968, Don Cherry's Eternal Rhythm—featuring both American and European players—captures better than most recordings of the era the true freedom of free jazz, an avant garde symphony of improvisation that spans from gospel to gamelan, bombast to beauty. – JT
Listen: Spotify
Read More: 10 Essential Spiritual Jazz Albums
---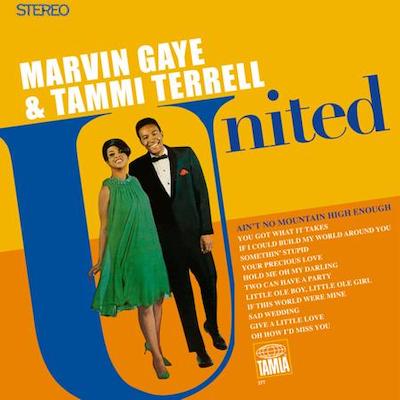 125. Marvin Gaye & Tammi Terrell – United (1967)
Including the smash hit "Ain't No Mountain High Enough," this album set the new standard for soulful duet singing during the Motown era. – KR
Listen/Buy: Spotify | Merchbar (vinyl)
---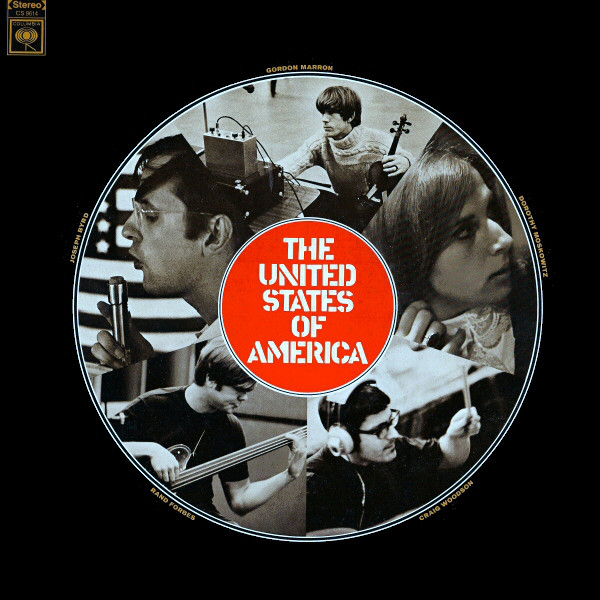 124. The United States of America – The United States of America (1968)
A peculiar band even among the explosion of psychedelic music of the era, Los Angeles' The United States of America wrapped their kaleidoscopic visions in layers of space-age synthesizers, radical leftist politics and a surrealist sensibility that echoed through successors such as Broadcast and Portishead. – JT
Listen: Spotify
---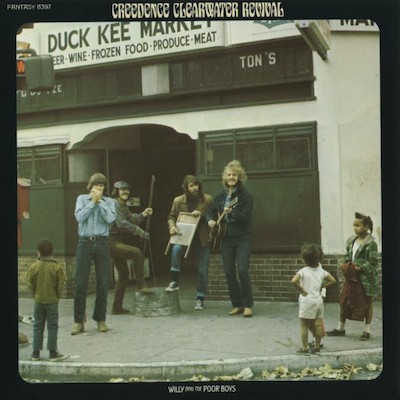 123. Creedence Clearwater Revival – Willy and the Poor Boys (1969)
Creedence's fourth album treats us to a series of fun, feel-good, rock 'n' roll boogies whose lighthearted, danceable swagger often belies savage, satirical lyrics that paint a corrupt and cynical picture of contemporary American society. – EB
Listen/Buy: Spotify | Merchbar (vinyl)
---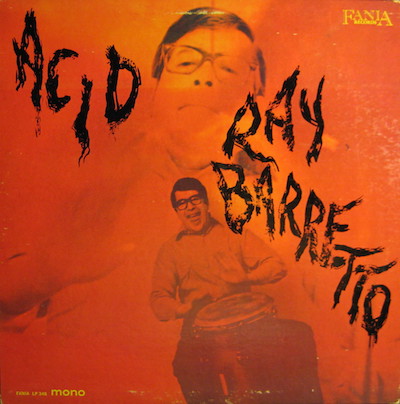 122. Ray Barretto – Acid (1968)
If not quite as psychedelic as its name implies, Ray Barretto's 1968 album is nonetheless a defining work of Latin jazz and boogaloo, a vibrant and fiery mix of soul, salsa and descarga that amplified a uniquely Nuyorican sound. – JT
Listen: Spotify
---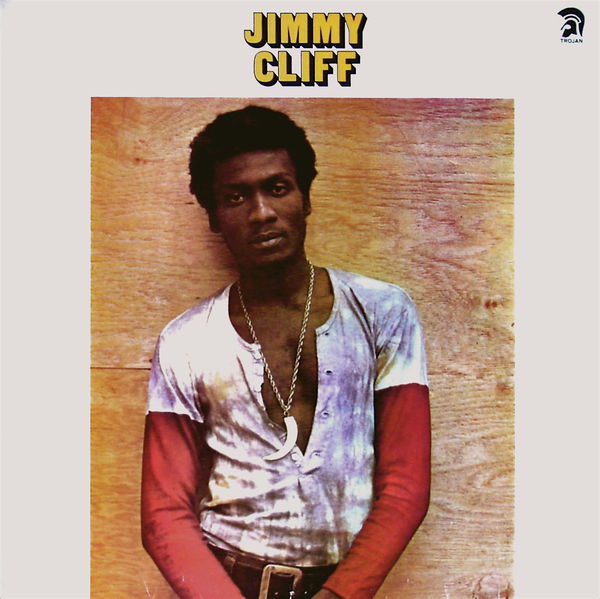 121. Jimmy Cliff – Jimmy Cliff (1969)
Three years before the global success of The Harder They Come, Jimmy Cliff delivered an artistic breakthrough in the form of his sophomore effort, its warmly melodic and socially conscious songs comprising one of reggae's earliest classic albums. – JT
Listen: Spotify
---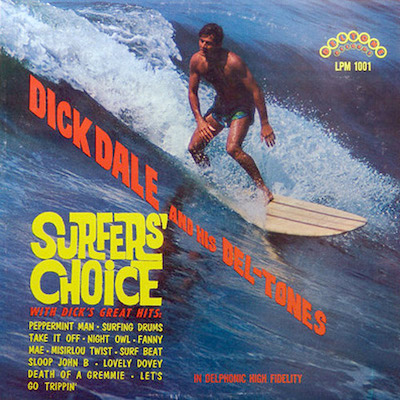 120. Dick Dale & His Del-Tones – Surfer's Choice (1962)
Simply and unequivocally a legend, surf-rock pioneer Dick Dale deserves a spot on this list for his guitar tone alone, never mind the badass, life-affirming grooves. – FJ
Listen/Buy: Spotify | Merchbar (vinyl)
---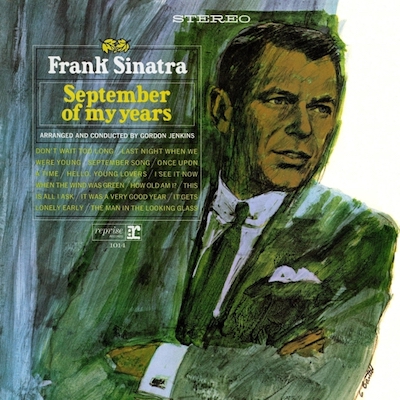 119. Frank Sinatra – September of My Years (1965)
Released ahead of Frank Sinatra's 50th birthday, the meditative and introspective September of My Years finds the Chairman of the Board in a reflective mood, looking back on his life and imparting a sort of melancholy wisdom through wistful ballads steeped in regret and bittersweet acceptance. – JT
Listen: Spotify
---
118. Townes Van Zandt – Our Mother the Mountain (1969)
Texas troubadour Townes Van Zandt hit reset after his reverb-laden wall of sound debut For the Sake of the Song with a set of stark and stripped-down ballads steeped in a heavy sorrow, not so much reinventing himself but stripping his sound down to its most emotionally raw. – JT
Listen/Buy: Bandcamp | Merchbar (vinyl)
---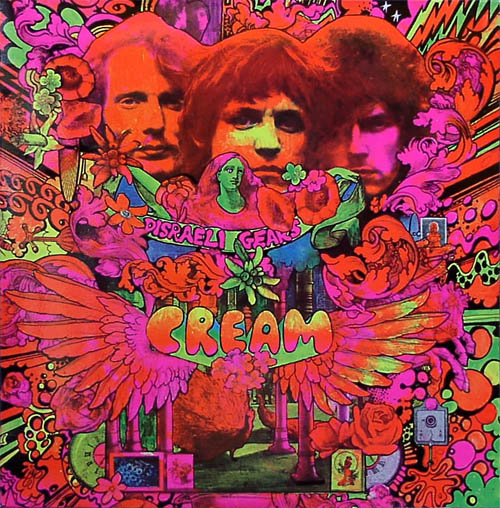 117. Cream – Disraeli Gears (1967)
Some of Eric Clapton's best playing was immortalized on Cream's second album, which found the drugged-out creep of the power trio's blues grooves wandering free. – WL
Listen/Buy: Spotify | Merchbar (vinyl)
---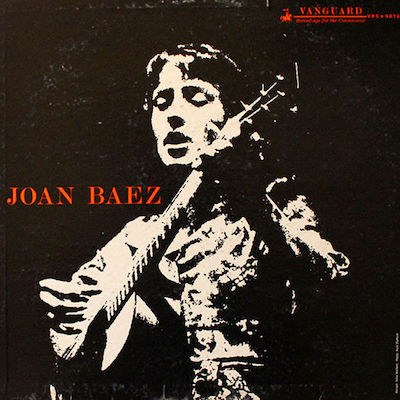 116. Joan Baez – Joan Baez (1960)
Though less political than many of her folk revival peers, a 19-year-old Joan Baez was no less powerful, performing century-old songs as if new; timeless, haunting, beautiful. – NS
Listen/Buy: Spotify | Merchbar (vinyl)
---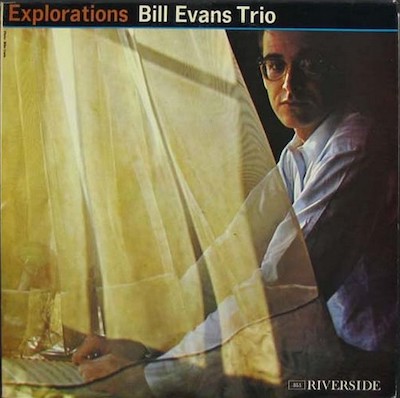 115. Bill Evans – Explorations (1961)
Explorations is jazz pianist Bill Evans at his delicate, emotive best, breezing through standards as if they were composed specifically for him. – NS
Listen/Buy: Spotify | Merchbar (vinyl)
---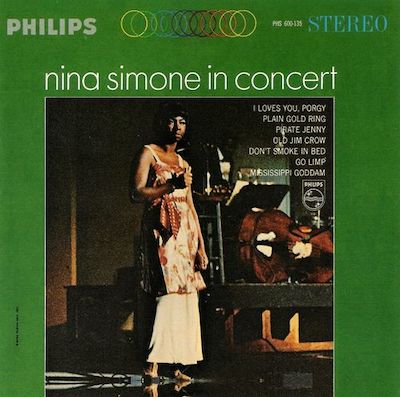 114. Nina Simone – In Concert (1964)
The goddess herself: coming near the end of one of the greatest runs jazz has ever seen, Simone—arguably the greatest jazz vocalist of all time—delivers a set as rich as it is virtuosic, warm like the blood in your body. – LH
Listen/Buy: Spotify | Merchbar (vinyl)
---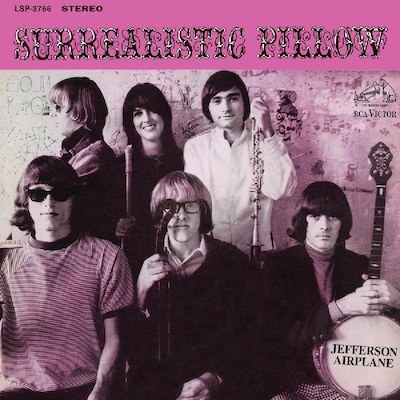 113. Jefferson Airplane – Surrealistic Pillow (1967)
Infused with a flash of energy that only Grace Slick's powerful vocals could provide, Surrealistic Pillow introduced the San Francisco band's meshing of folk and psychedelic rock, including some of their best known tracks such as "Somebody to Love" and "White Rabbit." – VC
Listen/Buy: Spotify | Merchbar (vinyl)
---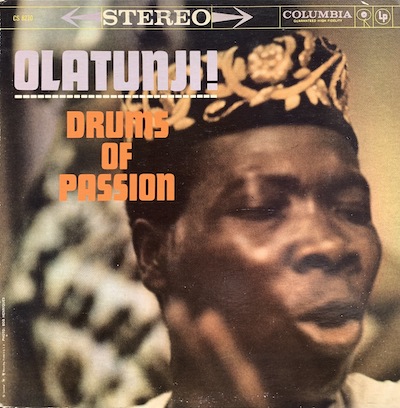 112. Olatunji! – Drums of Passion (1960)
His name punctuated with an exclamation point on his debut album, Nigerian percussionaist Babatunde Olatunji made a substantial impact via hypnotic, rhythmic pieces both celebratory and accessible, leaving an influence on jazz musicians such as John Coltrane and Dizzy Gillespie. – JT
Listen: Spotify
---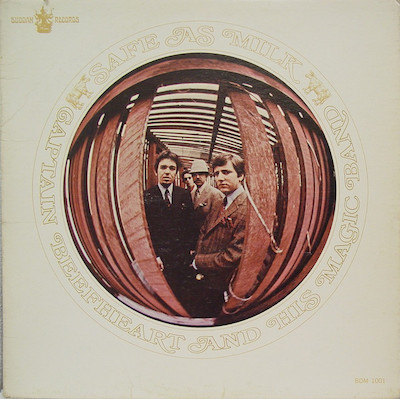 111. Captain Beefheart and His Magic Band – Safe as Milk (1967)
Don Van Vliet's debut with the first incarnation of His Magic Band offers only the slightest peer at the impenetrable avant-blues they'd stir up, instead offering an accessibly surrealist blend of psychedelia, garage rock and bizarro doo-wop. – JT
Listen/Buy: Spotify | Amazon (vinyl)
Read More: A Beginner's Guide to the Avant Blues Rock of Captain Beefheart
---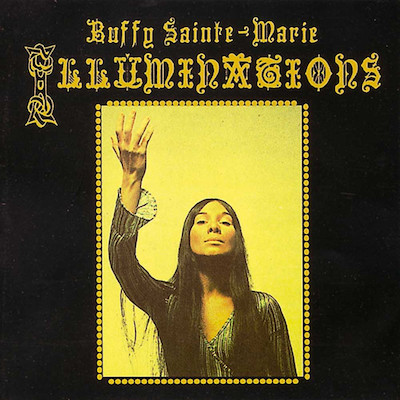 110. Buffy Sainte-Marie – Illuminations (1969)
With her background in folk music, Canadian singer/songwriter Buffy Sainte-Marie broke with any semblance of tradition with 1969's Illuminations, layering her songs with Buchla 100 synthesizer and vocal effects for a sound both psychedelic and futuristic, more than living up to the incandescence of its title. – JT
Listen: Spotify
---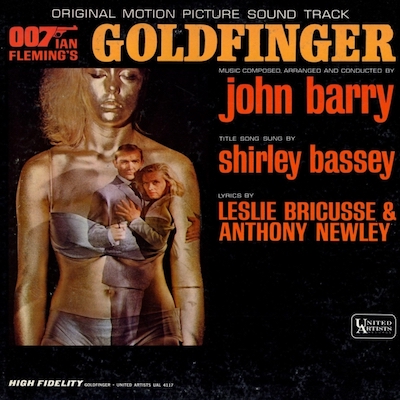 109. John Barry – Goldfinger (1964)
Though Goldfinger will forever be defined by Shirley Bassey's vocals in its title theme, John Barry's masterful score brought an elegance and awe-inspiring sense of drama to the spy franchise through commanding standout moments like "Dawn Raid on Fort Knox." – JT
Listen: Spotify
---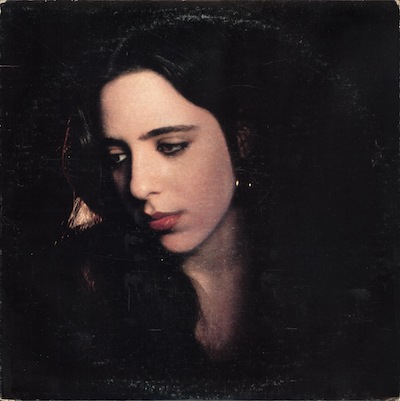 108. Laura Nyro – Eli and the Thirteenth Confession (1968)
Nyro might not have found the audience her second album warranted upon its release, but this set of jazz- and soul-tinged pop showed the raw emotional power of a true singer/songwriter that was in tune with herself and the era she lived in. – KR
Listen/Buy: Spotify | Amazon (vinyl)
---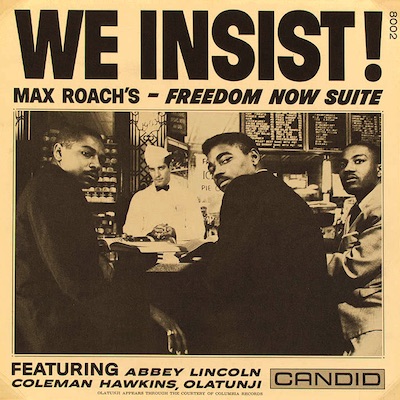 107. Max Roach – We Insist! Max Roach's Freedom Now Suite (1961)
A pointed commentary released at the height of the fight for civil rights in America, Max Roach's We Insist! brought the spirit of protest to jazz, with vocalist Abbey Lincoln providing a proper lyrical performance within a set of pieces that swing with urgency and intensity. – JT
Listen/Buy: Spotify | Merchbar (vinyl)
---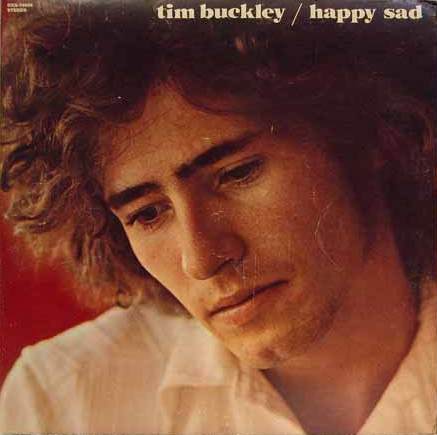 106. Tim Buckley – Happy Sad (1969)
The range of sounds and styles that Tim Buckley took on throughout his far-too-short career is astonishing in hindsight, achieving a career high with the jazz-laden psychedelic folk of Happy Sad, a kaleidoscopic groove session guided by a soulful poet as master of ceremonies. – JT
Listen/Buy: Spotify | Amazon (vinyl)
---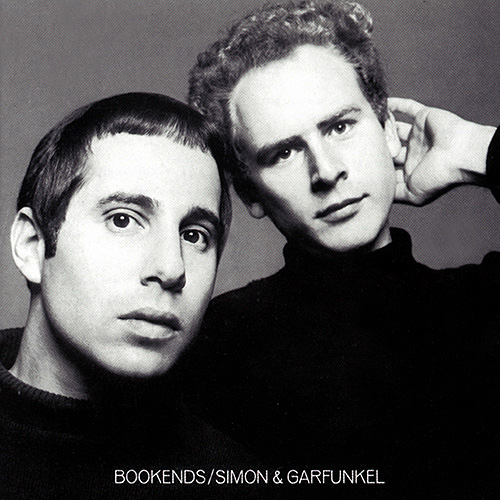 105. Simon & Garfunkel – Bookends (1968)
An album that explores the journey of a life, Bookends explores themes of finding oneself, finding love, and working through complications, all punctuated by a delicate but sometimes brash brand of melancholic folk rock, complete with stunning and heartbreaking harmonies. – VC
Listen/Buy: Spotify | Merchbar (vinyl)
---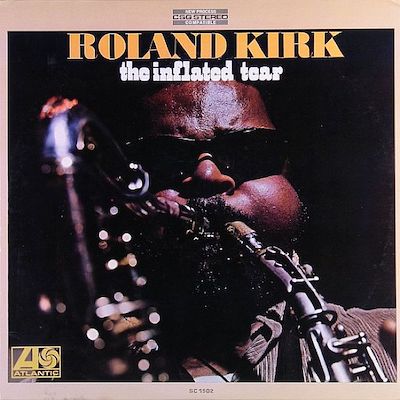 104. Rahsaan Roland Kirk – The Inflated Tear (1968)
With the unique talent of playing several woodwind instruments at once and a penchant for wild and climactic spiritual jazz, Rahsaan Roland Kirk made his Atlantic debut with a bluesy and accessible set of pieces that made melodic his more avant garde approach. – JT
Listen: Spotify
---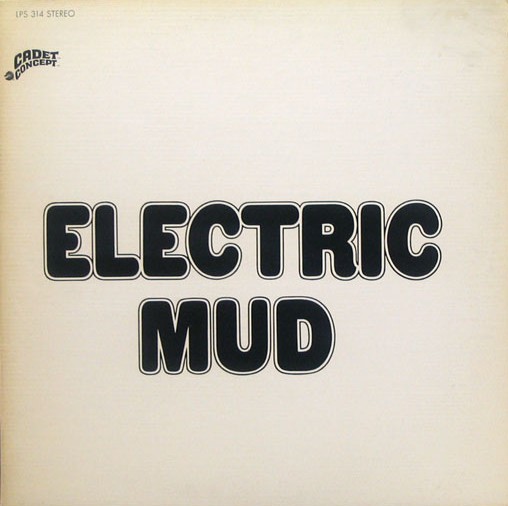 103. Muddy Waters – Electric Mud (1968)
An album that once dumbfounded blues purists for incorporating elements of psychedelic rock, Muddy Waters' Electric Mud sounds wildly ahead of its time in hindsight, a proto-Zeppelin freakout achieving transcendence via moments like "Herbert Harper's Free Press News" and the spiraling "Tom Cat." – JT
Listen/Buy: Spotify | Merchbar (vinyl)
---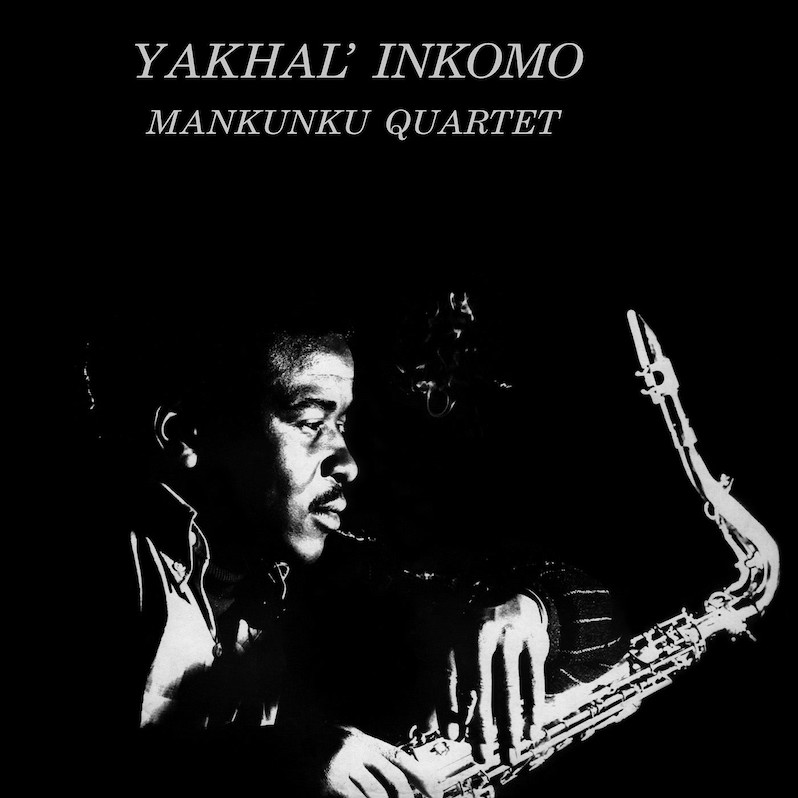 102. Mankunku Quartet – Yakhal' Inkomo (1968)
Little music made in the high apartheid era of South Africa in the '60s and '70s was heard outside the country's borders in its time—and many musicians left the country as a result—but Yakhal' Inkomo has become a landmark of South African jazz years after its release, nodding to its American jazz influences while delivering a soulful set brimming with joy and subtle protest. – JT
Read More: Mankunku Quartet's Yakhal' Inkomo was a landmark album for South African jazz
Listen/Buy: Spotify | Merchbar (vinyl)
---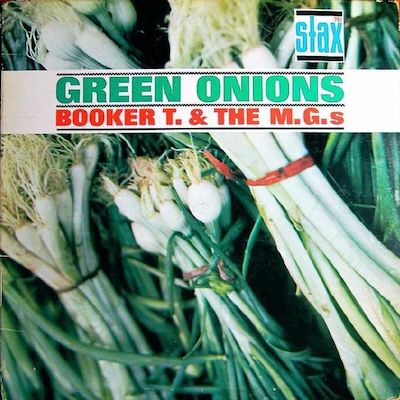 101. Booker T and the MGs – Green Onions (1962)
Though there's many instrumental delights contained within this collection of grooves from the Stax Records house band, Green Onions' title number is one of the coolest and most iconic tracks of the decade. – TM
Listen/Buy: Spotify | Merchbar (vinyl)
---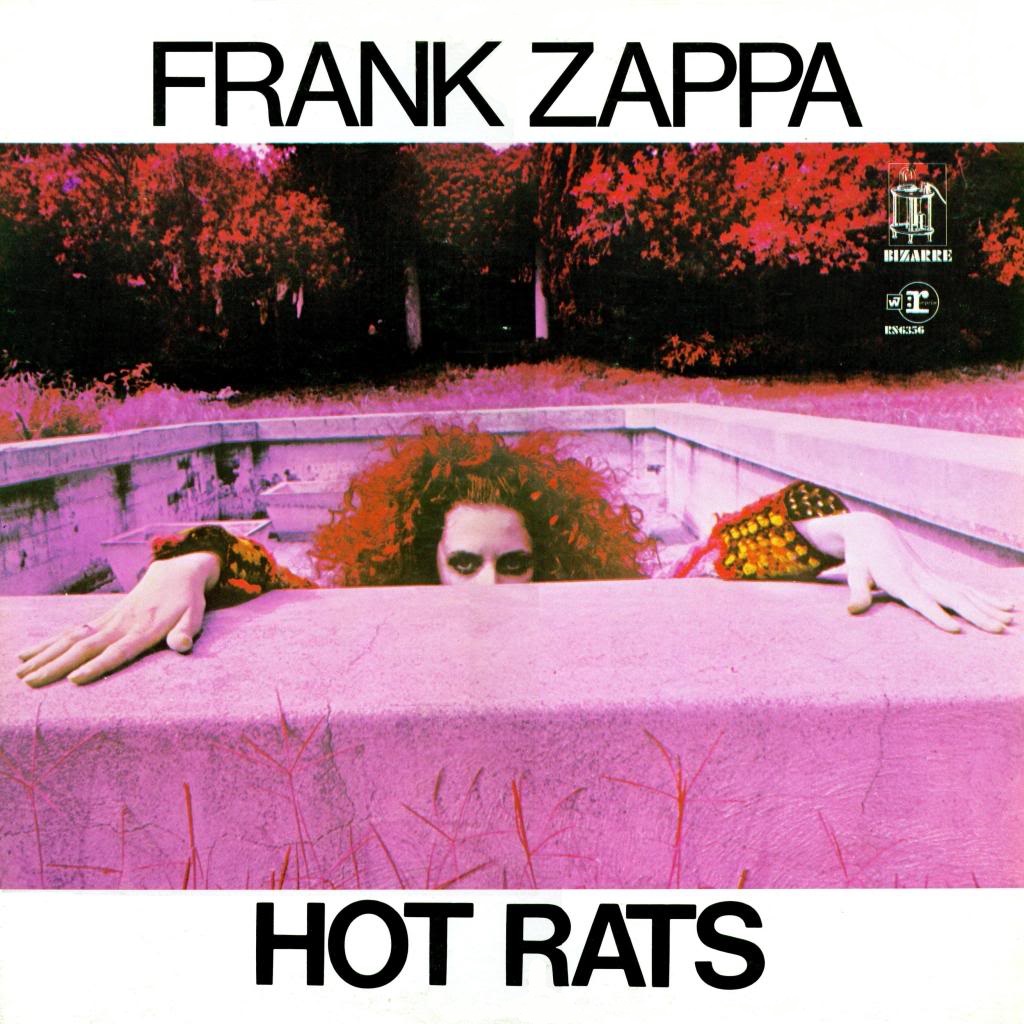 100. Frank Zappa – Hot Rats (1969)
For any other frontman of a rock 'n' roll band, going solo with a set of mostly instrumental jazz-rock fusion—and handing over the microphone to someone else on the album's lone exception—would be a misguided if not willfully uncommercial move. For irreverent Baltimorean bandleader Frank Zappa, it was just another step in an already eclectic and prolific career of genre shuffling satire, alter-egos and instrumental exploration. With a rotating cast of collaborators that includes Shuggie Otis, Jean-Luc Ponty and Captain Beefheart, Zappa breaks free of more straightforward rock song structures in favor of a more elegantly ornate style of jazz that makes room for playful melodicism ("Peaches en Regalia") and epic freakouts ("The Gumbo Variations") alike. While heavily improvised and mostly letting the instrumental proficiency do the talking, Hot Rats is nonetheless focused and concise, a brief foray into kaleidoscopic psychedelia from a musician who never touched the stuff. – JT
Read More: A Beginner's Guide to the surreal music of Frank Zappa
Listen/Buy: Spotify | Turntable Lab (vinyl)
---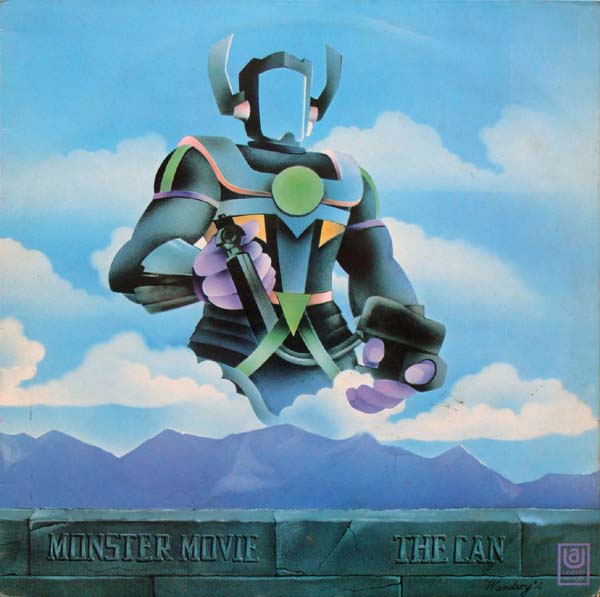 99. Can – Monster Movie (1969)
A group of German musicians who studied Stockhausen, worked with composers like La Monte Young and Terry Riley, and played in free-jazz ensembles, Can didn't have a pedigree in rock 'n' roll, so to speak—other than their young guitarist, Michael Karoli. Which is why their version of it on debut album Monster Movie (credited to The Can) sounds unlike anything from The Beatles or The Stones. Psychedelic by virtue of its textured arrangements, array of peculiar sonic treatments and extended jams, Monster Movie imagines the future by building it from scratch out of primitive pulses, escalating towers of sonic glory on "Outside My Door" or riding a groove to infinity on the 20-minute "Yoo Doo Right." The one and only album that they recorded with vocalist Malcolm Mooney before recruiting Damo Suzuki as their new singer, Monster Movie is the rawest expression of Can's deconstructed, reconstructed and recontextualized vision of rock. – JT
Read More: A Beginner's Guide to Can's Avant-Garde Rock
Listen/Buy: Spotify | Turntable Lab (vinyl)
---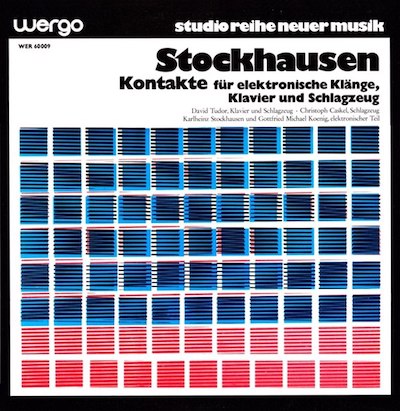 98. Karlheinz Stockhausen – Kontakte (1966)
As many have already said, Kontakte—as well as many of the albums it has influenced—is not just about listening to music but also about listening in general, to notes, to sounds, and to silences. It makes one think about what music actually is at a basic level in a way few albums do. Though I often love to hear field recordings which are sprinkled on top of distinct songs, so to speak, I appreciate a piece like this for the way it fully combines what we traditionally call sound with what we traditionally call music, such that they are nearly indistinguishable. To listen to Kontakte on an airplane and take off one's headphones afterward is to hear the drone of the engine, ignored for the past four hours, in a way one rarely does. In many ways, it is an exercise in attunement. – TD
Listen: Spotify
---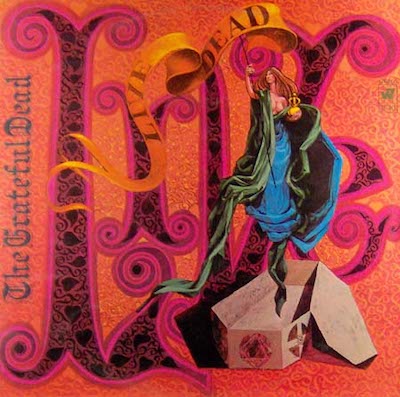 97. Grateful Dead – Live/Dead (1969)
Listening to the twenty-plus minute jam of "Dark Star," which opens The Grateful Dead's first of many live albums to be released, was not my first time listening to the Grateful Dead, but it was probably the first time I got the Grateful Dead—the version of the band that everyone was talking about, at least. There's an unshy joy to the performance on guitar from the record's first minute onward, as if it were relaying a feeling that had been pent up too long. As drummer Bill Kreutzmann put it, "[Live/Dead's] appeal was that it took great 'you-had-to-be-there' live versions of songs like 'Dark Star' and 'The Eleven' and put them right in people's living rooms." As someone who wasn't there for the live shows in the band's heyday, I'm, uh, grateful to have this recording. – TD
Listen/Buy: Spotify | Merchbar (vinyl)
---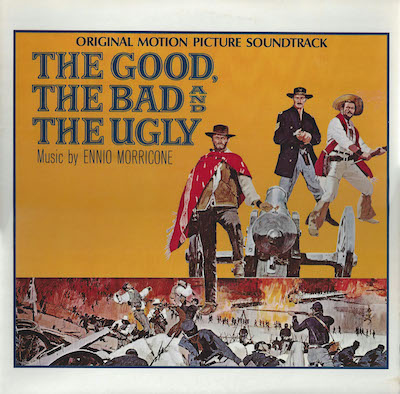 96. Ennio Morricone – The Good, The Bad, and the Ugly (1966)
Ennio Morricone was already a prolific and accomplished composer, including having already scored two of Sergio Leone's Westerns, when he crafted the soundtrack to this iconic Clint Eastwood vehicle. Yet it's this masterpiece of mood and almost tactile textures—bells, heavy percussion, reverb-twang guitar and a coyote-mimicking ocarina—that became his most legendary piece of music, a template for the sound of decades of cowboy drama to come and leaving an indelible impression on popular music, from new wave to heavy metal. – JT
Listen: Spotify
---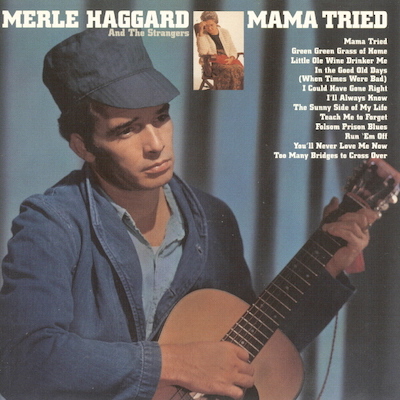 95. Merle Haggard – Mama Tried (1968)
"Mama Tried," Merle's signature song, is epochal country music, a complex confessional in plain language: "I turned twenty-one in prison doin' life without parole/No one could steer me right but Mama tried." It sets a standard the rest of the album (including three other Haggard originals) can't meet. But this being Hag's eighth album, he and The Strangers have their electrified Bakersfield honky tonk down to a science. So it's hardly a chore to hear them do Leon Payne, Johnny Cash and Curly Putman standards, alongside newer standout tunes by Dallas Frazier and a then-fairly-unknown Dolly Parton. (Oddly, the Cash cover is a slight misstep; it's perfectly faithful, but plays like the Hollywood remake of the neorealist "Tried.") – LG
Listen/Buy: Spotify | Merchbar (vinyl)
---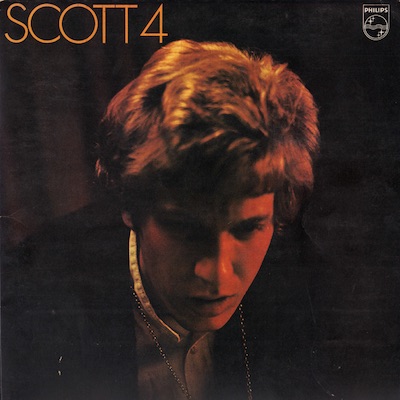 94. Scott Walker – Scott 4 (1969)
The final entry in a series of four albums that saw Scott Engel stepping out of the shadow of his hitmaking group The Walker Brothers, Scott 4 was a farewell to the pop charts for good. Though at the time his least commercial album (a title it wouldn't hold for long), Scott 4 is the pinnacle of Scott Walker's orchestral pop era, leaving behind covers of Jacques Brel songs as he embraced pitch-black narratives inspired by Ingmar Bergman films ("The Seventh Seal") and Josef Stalin ("The Old Man's Back Again") set to haunting and lush, cinematic arrangements. The eclecticism on display here, which weaves in bits of country, folk and baroque pop, is more playful than its esoteric darkness might suggest, but as the first album comprising all original material from Walker, it was the beginning of a descent into avant garde genius from which he'd never turn back. – JT
Read More: Treble 100—Scott Walker's The Drift
Listen/Buy: Spotify | Amazon (vinyl)
---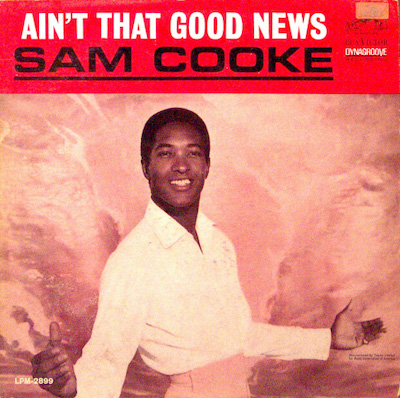 93. Sam Cooke – Ain't That Good News (1964)
By the time he recorded his eleventh studio album, Sam Cooke had a meteoric career well underway. With more creative freedom than ever, and following the tragic death of his son, Cooke added bitter but tongue-in-cheek twists of irony to his charismatic persona. The result was wildly successful, and Ain't That Good News set a legacy in stone. The King of Soul didn't singlehandedly break R&B into the mainstream pop canon, but trace almost any line from gospel roots to pop success and you'll find Sam Cooke along the way. – FJ
Listen/Buy: Spotify | Amazon (vinyl)
---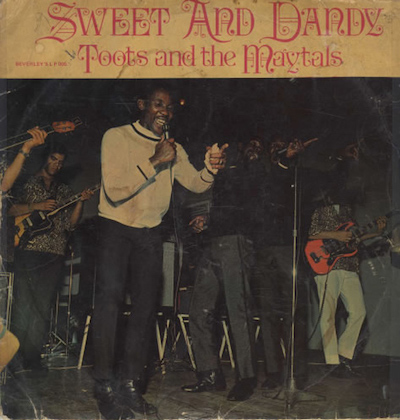 92. Toots and the Maytals – Sweet and Dandy (1969)
The focal point of Toots and the Maytals is frontman Toots Hibbert himself, one of the most legendary vocalists in half a century of reggae history, with a hoarse holler that's often been likened to that of James Brown and Otis Redding. His fiery faith-healing performances made the Maytals one of Jamaica's greatest live bands for decades, given ample fodder in the form of a catalog that likewise has in time become an ample portion of the great Jamaican songbook. Many of the best of those songs appear on Sweet and Dandy, a studio album that doubles as a hits album, featuring the oft-covered hits "Monkey Man" and "Pressure Drop." – JT
Listen: Spotify
---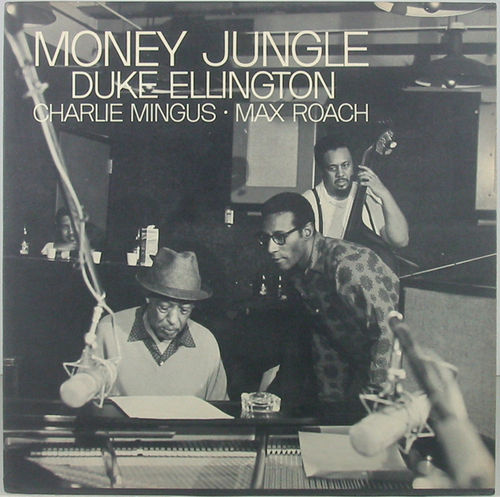 91. Duke Ellington/Charles Mingus/Max Roach – Money Jungle (1963)
Discussions about the music on Money Jungle tend to be overshadowed by that of the friction between the players that supposedly led to the mercurial Charles Mingus walking out mid-session. But it's the musical tension between Mingus, Max Roach and Duke Ellington that defines the sound of this once-in-a-lifetime collaboration. Ellington, whose body of work largely found him working with bigger ensembles, led this stripped-down trio session with no prior rehearsal, the cross-generational meeting of three of jazz's greatest musicians each showcasing their individual styles in harmonious yet dramatic fashion. Styles collide but never clash, with standards such as "Caravan" being treated to frantic new arrangements. That these three legends would never record another session together again only makes its bottled brilliance feel even more miraculous. – JT
Listen/Buy: Spotify | Merchbar (vinyl)
---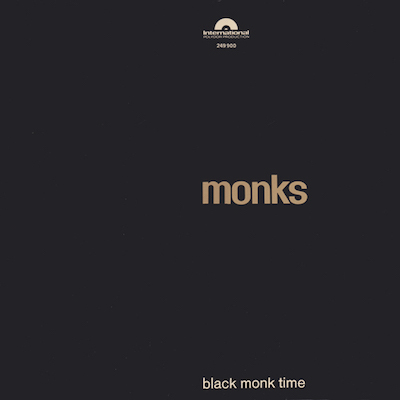 90. Monks – Black Monk Time (1966)
A key impetus for the creation of punk was a feeling among those who came of age in the '70s that the lovey-dovey styles and flowery affectations of the preceding generation of musicians utterly failed to represent them. This being the case, Black Monk Time is, in spirit, the first-ever punk album, and deserves extra credit for managing to subvert a culture it was actually living inside, rather than just looking back on. From vocalist Gary Burger's deranged circus-ringleader wails about the Vietnam War on "Monk Time" to the nightmarishly on-the-nose parody of overly sentimental love songs that is "I Hate You" ("My hate's everlasting, baby!"), Black Monk Time deserves recognition as a historical curiosity as much as (perhaps more than) it does for being an enjoyable listening experience. – EB
Listen: Spotify
---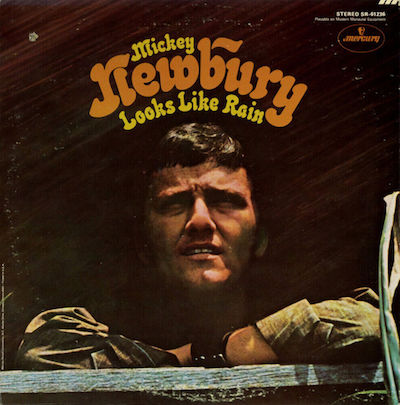 89. Mickey Newbury – Looks Like Rain (1969)
Mickey Newbury's name has long been connected with the outlaw country movement that took shape in the late 1960s, his songs later performed by the likes of Jerry Lee Lewis, Waylon Jennings, Kenny Rogers and David Allan Coe. But his songs seemed to exist on some ethereal plane, his beautifully gentle compositions stitched together with field recordings, thunderstorms, chimes and ghostly choirs awash in reverb. It's fitting that Drag City would eventually reissue the album, given its influence on later generations of songwriters like Bonnie "Prince" Billy, though it's less ahead of its time than existing out of time itself. Mesmerizing, heartbreaking and deeply strange, Looks Like Rain isn't so much an album as an apparition. – JT
Listen: Spotify
---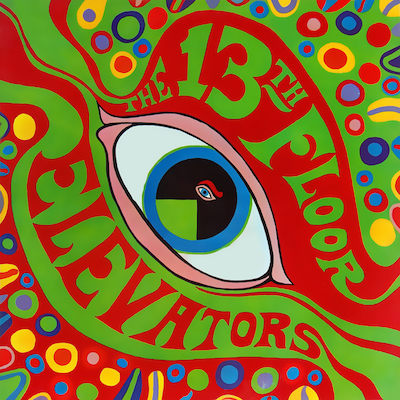 88. 13th Floor Elevators – The Psychedelic Sounds of the 13th Floor Elevators (1966)
Like that of punk or heavy metal, the debate over the first full-length psychedelic rock record has been ongoing since before most of us were born. But if Texas' 13th Floor Elevators weren't the ones who planted the flag, they certainly left an indelible footprint. The Psychedelic Sounds of the 13th Floor Elevators makes a claim it more than lives up to, rife with acid-fried garage rock anthems, swirling journeys into the unknown, the alien reverberations of Tommy Hall's electric jug and Roky Erickson's wild and harrowing howls, the combined result being one of the most mind-bending and deeply weird records of its era. Long before it became a bumper-sticker slogan, Roky and company were the ones truly keeping Austin weird. – JT
Listen/Buy: Spotify | Amazon (vinyl)
---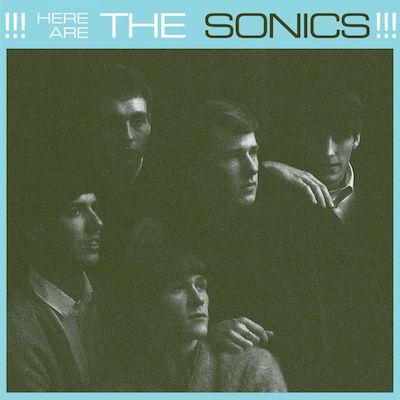 87. The Sonics – Here Are the Sonics!!! (1965)
Terms like "proto-punk" and "proto-metal"—being, as they are, retroactively applied—are only helpful up to a certain point, and there is a whole host of songs (or even bands) from the '60s which could fall pretty neatly into either camp. But there's no difficulty in determining which side of the line The Sonics' debut album falls. The record's boundless energy and sheer sense of bright, euphoric release—encapsulated perfectly in Gerry Roslie's whooping, howling vocals—converges perfectly with lyrics whose chief concerns are partying and whining about girls, thus letting lose a rollicking influence felt by every subsequent pop punk outfit from blink-182 to the Buzzcocks. – EB
Listen/Buy: Spotify | Merchbar (vinyl)
---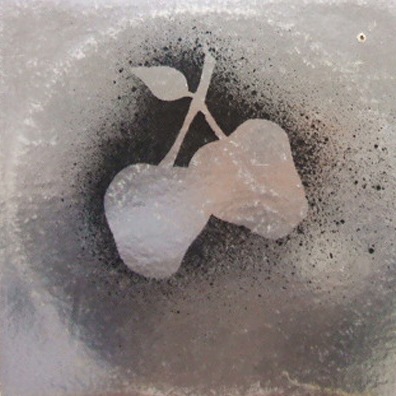 86. Silver Apples – Silver Apples (1968)
The members of Silver Apples began making music as a conventional rock band with a far less catchy name: The Overland Stage Electric Band. But when vocalist Simeon Coxe began incorporating a vintage oscillator into the group, two of the members weren't riding the vibe and made their way out of the group, leaving only the duo of Coxe and drummer Danny Taylor, who were capable of stirring up plenty of disorienting oddball sonics of their own. With their self-titled debut, Silver Apples merge analog electronics with the urgent pulse of rock music, crafting a kind of proto-techno psychedelia via songs that mostly whirr with monotone drones rather than actual melodies, the thrill and innovation in the music driven less by the songwriting than the sound. – JT
Listen/Buy: Spotify | Merchbar (vinyl)
---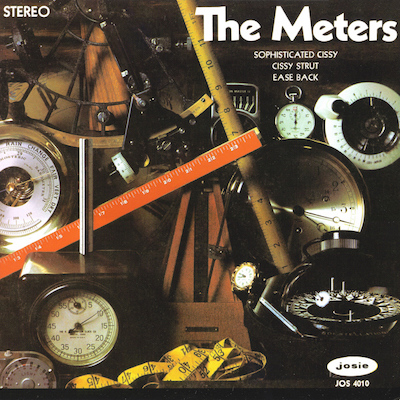 85. The Meters – The Meters (1969)
Anyone looking for a team of ringers in New Orleans in the 1960s couldn't have found a better backing band in The Meters. Formed as the house band for Allen Toussaint and sharing the stage with other Crescent City luminaries like Lee Dorsey, The Meters supplied taut funk in ample doses. But their own self-titled debut put their own grooves in the spotlight, vamping on magnetic originals like "Cissy Strut" or standards like "Stormy," the rhythm section of George Porter Jr. and Ziggy Modeliste providing the backbone for every simple but undeniable groove they followed. Though Memphis' Stax Records played host to a few similarly instrumental funk bands just up the road—Booker T and the MG's and The Bar-Kays—The Meters put Big Easy funk on the map. – JT
Listen/Buy: Spotify | Turntable Lab (vinyl)
---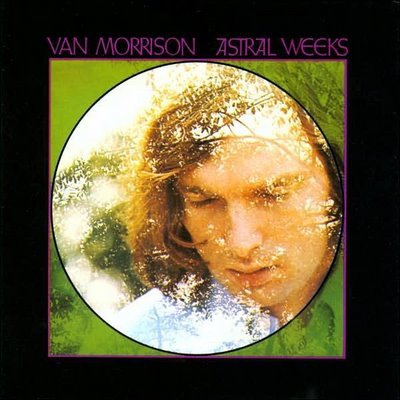 84. Van Morrison – Astral Weeks (1968)
Aside from the legal and record label disputes Van Morrison was facing at the time of writing Astral Weeks, there's a strong sense that Morrison wanted a change from his previous musical style on debut Blowin' Your Mind! Astral Weeks' title track navigates away from the conventional, leaning more into a free flow of lyrics and instrumental improvisations, his backing band of seasoned jazz players chiming in with extras sprinkled in as needed, Morrison's lyrics delving into the more abstract. "Sweet Thing" finds Morrison daydreaming about the future, singing "And I will never grow so old again / And I will walk and talk in gardens all wet with rain." Accompanied by twinkling flutes and a frenetic bass line, it's a song of excitement and joy. Astral Weeks pulls inspiration from folk, jazz and soul of the time in Morrison's own unique blend. – VC
Listen/Buy: Spotify | Merchbar (vinyl)
---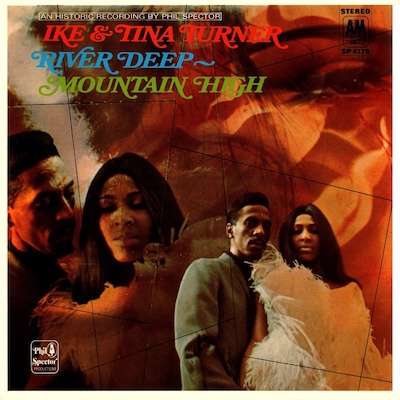 83. Ike & Tina Turner – River Deep-Mountain High (1969)
Ike and Tina Turner's sixth album, 1969's River Deep – Mountain High was a higher-profile introduction to the R&B duo and, more importantly, a showcase for Tina Turner's prowess as a vocalist and vibrant entertainer. Six songs, backed by the Wrecking Crew—record producer Phil Spector's prolific and influential gang of session musicians—were created using the Wall of Sound, a technique that layered symphonic instruments until the sound positively reverberated gravitas. Through overdubbing, tape loops and compression, the process created a cavernous, expansive ambience made more real by Turner's energetic, commanding presence. Standouts include "A Fool In Love," a cover of Holland-Dozier-Holland's "A Love Like Yours (Don't Come Knocking Everyday)" and "I Idolize You." But the real star is Turner's agile, ragged, sky-high vocals on the title track, which she rips as if it was her ultimate performance. – ER
Listen/Buy: Spotify | Merchbar (vinyl)
---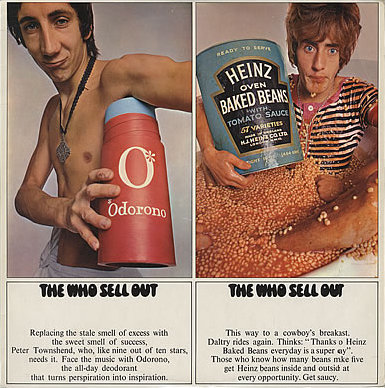 82. The Who – The Who Sell Out (1967)
A pirate radio broadcast full of commercial spots might not sound like a heady concept now, but under the pen of Pete Townshend it was a premonition for the breakthrough creation of the rock opera. Aside from carrying a top 10 single in "I Can See For Miles," the real magic of the concept came from the quartet committing entirely to the bit, on and off the airwaves, lampooning big name brands who were not very good sports about it. Despite plenty of press, the album itself charted relatively low at the time: too ironic for the self serious underground, too weird for the pop mainstream. Legacy and layers of irony aside, The Who sold out with a set of songs as fun as they are funny. – FJ
Listen/Buy: Spotify | Merchbar (vinyl)
---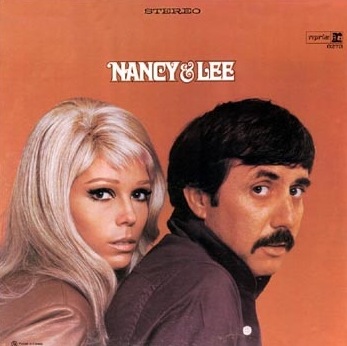 81. Nancy Sinatra and Lee Hazlewood – Nancy and Lee (1968)
Nancy Sinatra and Lee Hazlewood came from different corners of the same world, she the daughter of a performing legend and he an idiosyncratic but canny producer who collaborated with Duane Eddy and made some left-field country records of his own. When Hazlewood produced Sinatra's "These Boots Are Made for Walkin'," it kicked off a successful period of collaboration between the two artists that peaked with this strange and beautiful full-length set of duets. With its reverb-heavy psychedelic western sound, Nancy and Lee is a deeply weird reflection of an era that never quite fit into it, offering dust-blown and disorienting visions of pop through the cinematic "Sand" and the time-shifting, hallucination-versus-hangover in "Some Velvet Morning." – JT
Read More: 10 Essential Duets
Listen/Buy: Spotify | Merchbar (vinyl)
---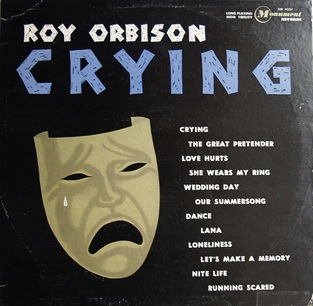 80. Roy Orbison – Crying (1962)
Roy Orbison's third album helped cement his legendary status, as fully capturing the dynamic power of his melancholic croon. Some of Orbison's biggest commercial hits are featured here, the title track along with "Love Hurts," "The Great Pretender" and "Running Scared" being the most notable. Backed by Scotty Moore and other old-school Nashville greats, the timeless sound of this album has stood the test of time and influenced countless artists due to Orbison's vulnerable exploration of emotions that stripped out the normal cowboy machismo of country and early rock 'n' roll to a soul-baring pain poured into the heat of his voice. – WL
Listen/Buy: Spotify | Merchbar (vinyl)
---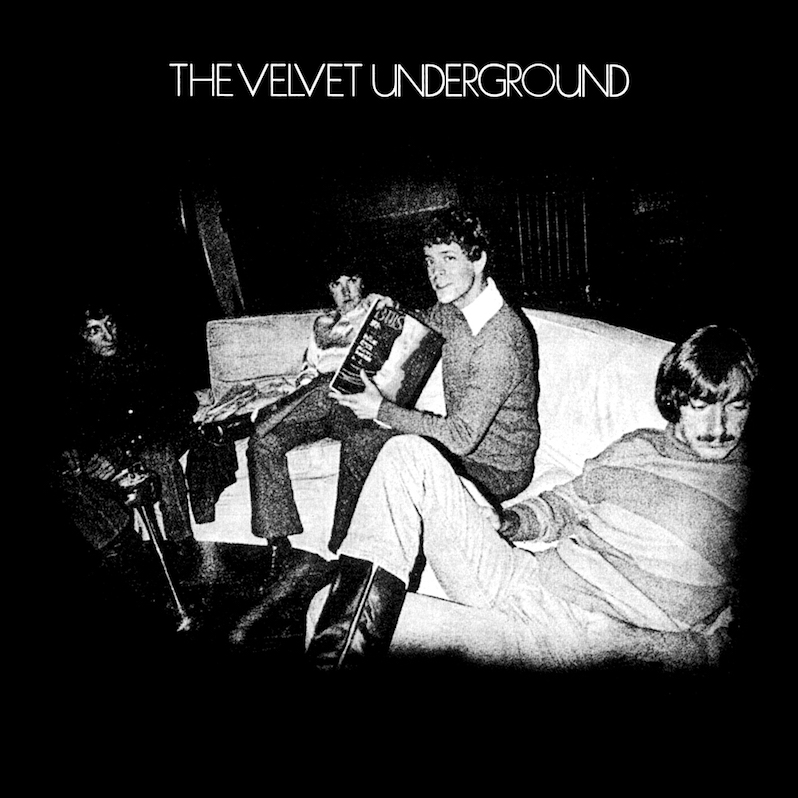 79. The Velvet Underground – The Velvet Underground (1969)
It's a tad unfair that in just their first three albums, the Velvet Underground wrote the blueprint for multiple styles of rock music. Their third album (and second self-titled) didn't encourage rock experimentalism or assert noise as an emotional apparatus. Instead, it offered exactly what you see on its cover, an undistorted image of the Velvet Underground at their warmest. Following John Cale's departure, the group focused on love songs, sung soothingly, and performed with a coffee shop's candor, except they were still the Velvet Underground. Their formerly explosive creativity was then channeled down subtler avenues. The specific sentimentality at play took over two decades to reappear in rock music, but it formed the bedrock for nearly every worthwhile '90s alternative and indie band. – CD
Read More: The Velvet Underground Wiped the Slate Clean With their 1969 Self-titled Album
Listen/Buy: Spotify | Merchbar (vinyl)
---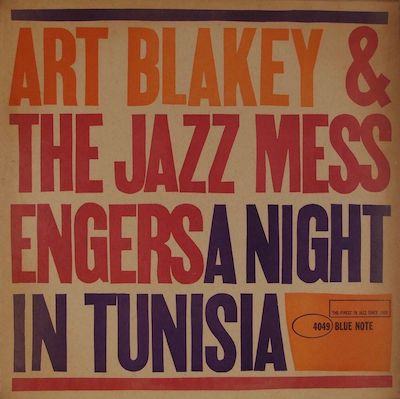 78. Art Blakey and the Jazz Messengers – A Night in Tunisia (1961)
Art Blakey and the Jazz Messengers released two albums named A Night in Tunisia in the span of five years, and in that time they'd gained an extra 20 or 30 BPM. Rounded out by an ensemble featuring heavyweights like Wayne Shorter and Lee Morgan, Blakey brings Dizzy Gillespie's vibrant composition to life anew with a bombastic and explosive new arrangement, bringing an added intensity that put the hard in bop. The other four compositions live in the powerful opener's shadow but hold their own regardless, showcasing an ensemble with a furious drive and a swing that's downright dangerous. As both bandleader and drummer, Blakey seems to present an insurmountable challenge, but the acumen of the players and the sheer verve of the performances amounts to one of jazz's most thrilling listens. – JT
Listen: Spotify
---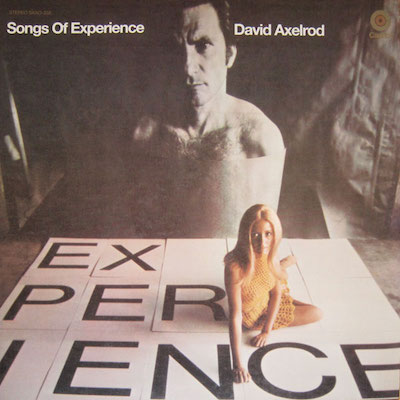 77. David Axelrod – Songs of Experience (1969)
An esoteric link between the immersive weirdness of psychedelia and the cinematic boom-bap of hip-hop, David Axelrod intertwined threads of jazz, rock and orchestral music into a work of fusion that resembled little else at the time—or since. Songs of Experience, the second of two conceptual masterpieces inspired by the poems of William Blake, finds veteran producer and arranger Axelrod broadening the range explored on its predecessor, presenting a work that balanced sprightly soul-lounge ("The Poison Tree") with mesmerizing crime funk ("The Divine Image"). Its evocative soundscapes later echoed in songs by DJ Shadow and Earl Sweatshirt, but the terrain here is rich enough for continuous exploration. – JT
Listen: Spotify
---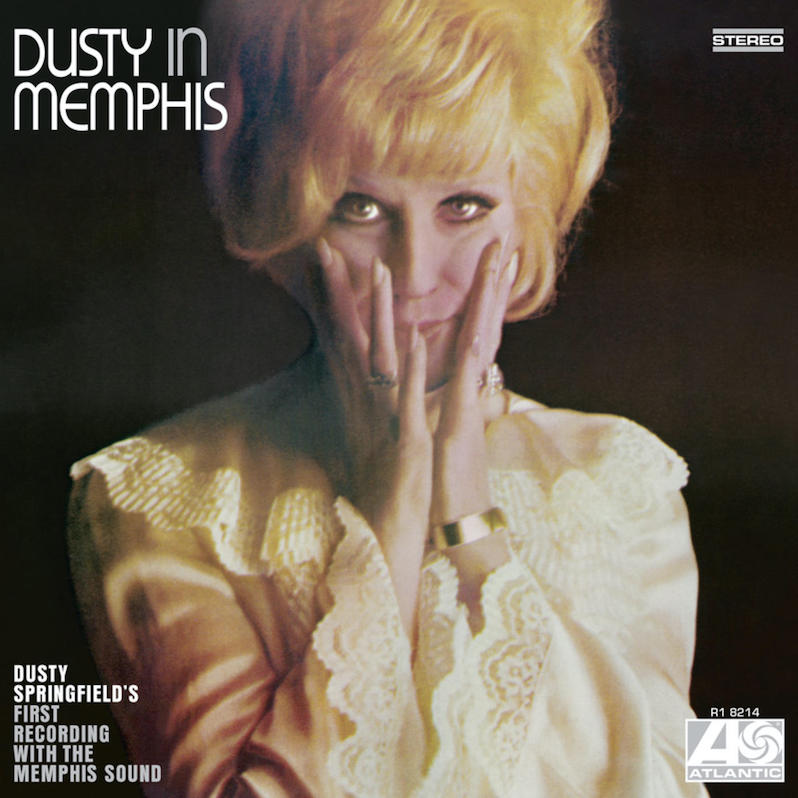 76. Dusty Springfield – Dusty in Memphis (1969)
I came to this album like many who were not actual children of the 1960s: the presence of "Son of a Preacher Man" on the deeply anachronistic Pulp Fiction soundtrack. So yeah, I did not previously know that (a.) Dusty Springfield was British or that (b.) the vocals for this album were laid down in New York, not Memphis. If it's true she was intimidated by the prospect of rendering blue-eyed soul in the South, it's a credit to her and her crack team of musicians and producers—including Jerry Wexler, her new boss at Atlantic Records—that they made a lilting patchwork of that and Brill Building pop centered around the likes of Carole King and Gerry Goffin ("So Much Love"), Randy Newman ("I Don't Want to Hear It Anymore"), and teams like Bacharach/David and Legrand/Bergman. – AB
Listen/Buy: Spotify | Turntable Lab (vinyl)
---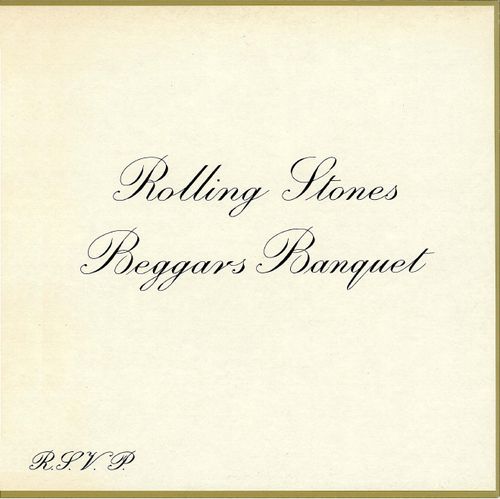 75. Rolling Stones – Beggars Banquet (1968)
The Rolling Stones' foray into psychedelia with Their Satanic Majesties' Request resulted in of the band's most uneven albums, pocked with highlights but overall seeming to play against their strengths. With the next year's Beggars Banquet, however, the Stones abandoned psychedelia entirely in favor of an earthier, Delta blues-inspired album half composed of acoustic melodies and featuring some of their most starkly beautiful guitar work up to that date ("No Expectations" in particular). Not forgetting that they were, in fact, a rock 'n' roll band—one of the greatest of that decade, and as they'd eventually prove, of all time—The Rolling Stones threaded this set of salt-of-the-earth folk-blues with some of their bread-and-butter bashers, through the social commentary of "Street Fighting Man" and the decadent and taboo sleaze of "Stray Cat Blues." The showpiece, however, is "Sympathy for the Devil," an uproarious atrocity exhibition told through a charismatic narrator inspired by Baudelaire and channeled via Brazilian samba and "A Night in Tunisia." One of the greatest recorded moments in the Stones catalog, it kicked off what became the most creatively fertile period of their career. – JT
Listen/Buy: Spotify | Merchbar (vinyl)
---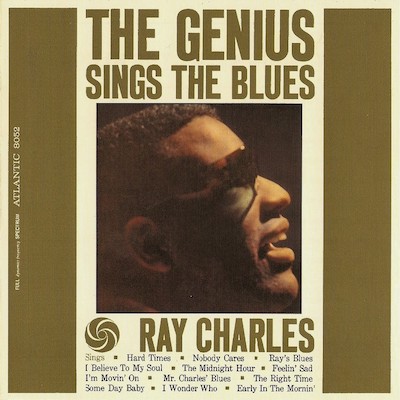 74. Ray Charles – The Genius Sings the Blues (1961)
In the early 1960s, compilation LPs like The Genius Sings the Blues weren't considered retreads by the public (even though they technically were). But one as well-sequenced as this Ray Charles collection was bound to have staying power. You're getting off on the right foot by having "Hard Times" and "(Night Time Is) The Right Time," both bonafide Genius classics, on Side A: They respectively showcase his dexterity with downtempo and uptempo piano blues (plus la prima Raelette Margie Hendrix stealing the show on the latter's bridge). Elsewhere, you have him absolutely crushing Guitar Slim's "Feelin' Sad," and nearly all of Side B is Charles's originals, including the epic stop-start drama of "I Believe to My Soul." – LG
Listen: Spotify
---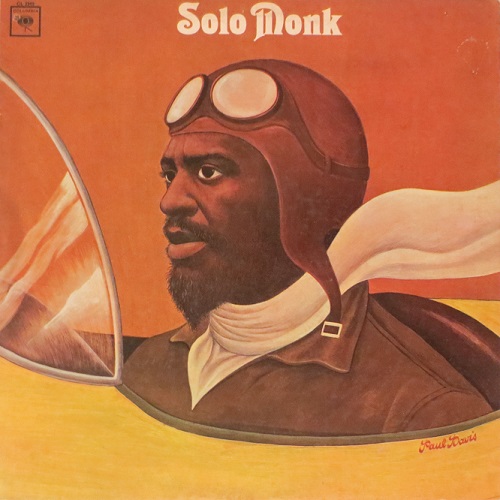 73. Thelonious Monk – Solo Monk (1965)
A singular entertainer who didn't need an ensemble to deliver a spectacular performance, Thelonious Monk played piano the only way he could—intense, impactful, even humorously at times. Solo Monk, true to its title, removes Monk from the context of a jazz combo in a set of originals and standards played in a stride style, owing to ragtime-era artists such as James P. Johnson and Fats Waller. Simple and stripped down as it is on the surface, Solo Monk offers him a platform to allow more space for the nuances of his own playing, which here is among the best in his career. He effortlessly glides—strides?—from playful old-timey sounds to more elegant and emotionally driven ballads. If it's not his greatest moment as a composer, it's second to none in terms of pure musicianship. – JT
Read More: A Beginner's Guide to Thelonious Monk's Idiosyncratic Jazz
Listen/Buy: Spotify | Merchbar (vinyl)
---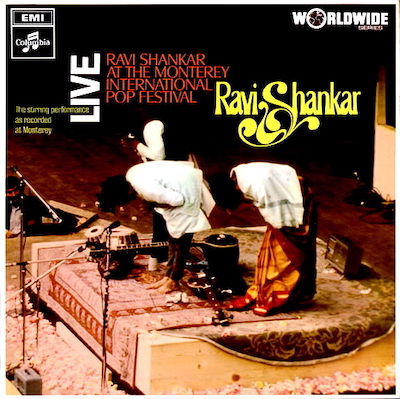 72. Ravi Shankar – Live at Monterey International Pop Festival (1967)
Much has been made of the influence of Indian classical music on English and American rock music in the 1960s—from The Beatles to The Byrds—but to reduce the music of Ravi Shankar to a source of inspiration in telling the story of the period is not only to fail Shankar's music but to fail to capture the decade in its entirety. No doubt, the famed performance of Shankar, Alla Rakha, and Kamala Chakravarty at the Monterey International Pop Festival was arguably a turning point for the reception and influence of Indian classical music by rock music audiences in the U.S. and beyond, being Shankar's first performance at a rock fest, but it is first and foremost an electric performance in its own right. "Raga Bhimpalasi" is a stunning intro to a virtuoso show, confident and alive. Meanwhile, the feverish tabla solo by Rakha and the blistering closer highlight the fact that pretty much every moment of this performance is a standout. – TD
Listen: Spotify
---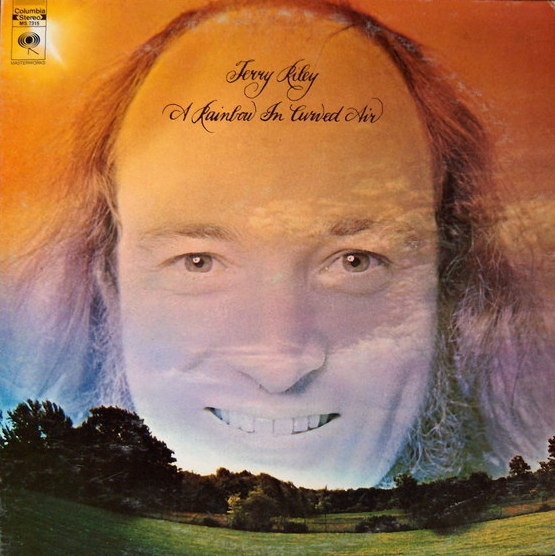 71. Terry Riley – A Rainbow in Curved Air (1969)
Composed of two very different twenty-minute halves, A Rainbow In Curved Air is a riveting take on what happens when modal jazz finds hypnotic tape loop accompaniment. But more than cultural change, complexity or even songcraft, Terry Riley's biggest achievement is the playful ingratiation of digital and alien worlds. The title track is endlessly fascinating, ringing out over-stimulating and irrepressible as an all-night intergalactic casino. In stark contrast, "Poppy Nogood and the Phantom Band" is static, shuffling in and out different interpretations of the same drone. But the way Riley layers tape loops, organs, harpsichord and processed sax is still mind-bendingly creative; it evokes some unknowable process of slow evolution. As the title suggests, there's a new color to be found every time you listen. – CB
Listen/Buy: Spotify | Merchbar (vinyl)
---
70. The Byrds – Mr. Tambourine Man (1965)
It's hard to argue that there's a more divine guitar sound in all of music than that which The Byrds channeled on their debut album. Roger McGuinn's 12-string Rickenbacker (backed up by a six-string and occasional acoustic guitar) is put to resplendent use across these dozen cover tracks, which endlessly shimmer like light cast from the heavens. Though the band's distinct sound once epitomized a radical fusion of folk and rock music, Mr. Tambourine Man's enormous influence on generations of jangly guitar music (from Big Star to R.E.M. to The Stone Roses) means The Byrds' debut transcends spatiotemporal genre tags. A truly angelic work of pop music. – TM
Listen: Spotify
---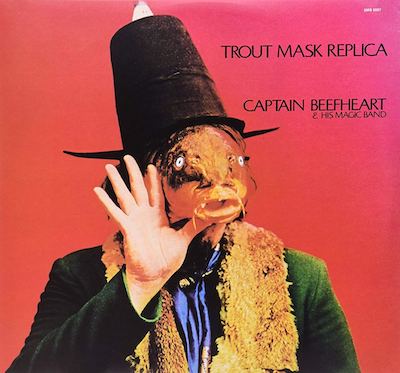 69. Captain Beefheart and His Magic Band – Trout Mask Replica (1969)
There's nothing like Trout Mask Replica to wrench you from whatever mood you're in. "You'll never feel as shitty as this album," Robert Christgau wrote, praising it. There are words to tag it with—experimental rock, blues, dadaist poetry—but genre is a fruitless way of getting at what happens in this 78-minute fever dream of a recording. It was arguably the product of an eight-month cult—helmed by a perfectionist who put his band through sleep deprivation, little food and up to 14 hours of practice a day to align them with a warped symphony in his head. Playing it too often might give you a little too strong a taste of their state of mind. But you've got to tip the hat: no other rock album has made such an outrageous commitment to high-precision shittiness. – CB
Listen/Buy: YouTube | Amazon (vinyl)
---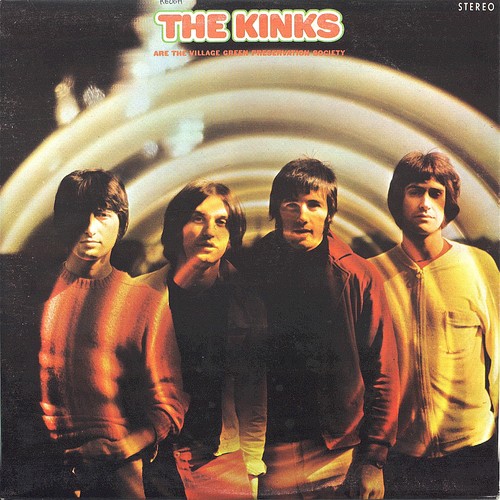 68. The Kinks – The Kinks Are the Village Green Preservation Society (1968)
When everyone else was turning on, tuning in and dropping out, The Kinks were yearning for the good old days: tudor houses, antique cups, strawberry jam and Sherlock Holmes. A concept album that celebrates a particularly English vision of a more picturesque era that probably never really existed, Village Green Preservation Society is charmingly out of step with the post-Summer of Love zeitgeist, hoisting its draught beer in honor of friends we never see anymore, adventures we'll never have and an innocence that'll never be reclaimed. For all its peculiarities, it features some of the best songs Ray Davies ever wrote—"Do You Remember Walter?", "People Take Pictures of Each Other," the title track—making its hazy memories all the more bittersweet. – JT
Listen/Buy: Spotify | Merchbar (vinyl)
---
67. Sonny Rollins – The Bridge (1962)
New York saxophonist Sonny Rollins' earned his early rise to fame in the late 1950s through a rapid string of stellar hard bop albums like 1957's Saxophone Colossus. But that prolific streak came to a sudden halt with the turn of the decade as he felt increasing pressure to build and improve upon what he'd already done. With no dedicated studio space of his own, he practiced for hours on end on the Williamsburg Bridge, and after some time spent in communion with the city's infrastructure, he named his next album in honor of his newfound practice space. As free jazz had begun to take off thanks to artists like Ornette Coleman, Rollins found a freedom of his own within more melodic forms, delivering music that was soulful but nimble, immediate but unpredictable—a stunning piece of architecture by any measure. – JT
Read More: 10 Essential Brooklyn Albums
Listen: Spotify
---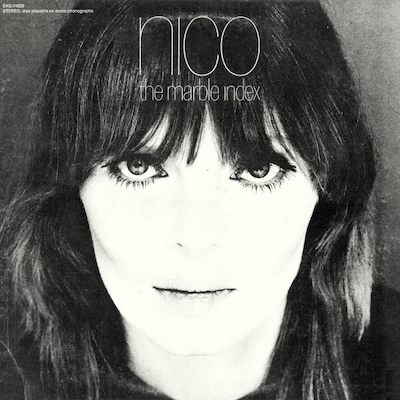 66. Nico – The Marble Index (1968)
Whereas other albums from the 1960s directly influenced and motivated would-be musicians to emulate or reinterpret that which compelled them to pick up an instrument, the darkness inside The Marble Index could only ever be alluded to. Nico's second album hasn't been replicated because it can't be; it's entirely in service to the '60s as a surrealist and hedonic work while also challenging Nico's own celebrity. In short, it could've only been created when it was, and only by its creator. The Marble Index is a crematorium from which goth rock emerged, mining the only aspect it could—Nico's image. That's not to say the album isn't goth, it's that the music itself, as haunting as it is, cannot be lifted without Nico. – CD
Listen: Spotify
---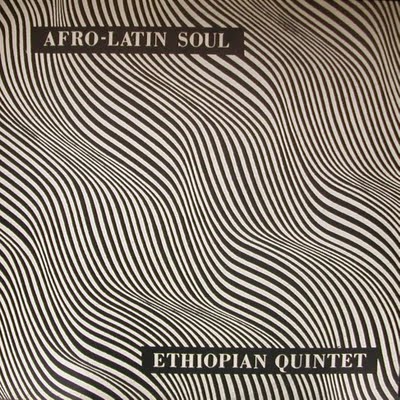 65. Mulatu Astatke – Afro-Latin Soul (1966)
The debut release from bandleader and vibraphonist Mulatu Astatke, pioneer of Ethio-jazz, doesn't closely resemble the unique fusion he crafted on albums like 1972's Mulatu of Ethiopia. Recorded in Brooklyn and backed by a Latin jazz ensemble, it's closer to the Afro-Cuban influenced jazz sounds popularized earlier in the decade and in the late 1950s, but with a uniquely hypnotic twist that shone a light on the path he'd soon pursue. The brief but spectacular "Mascaram Setaba," for instance, would make its return on subsequent recordings as he gave himself a longer runway for expansion and improvisation, while opener "I Faram Gami I Faram" finds his band chanting in Amharic, the likes of which you simply wouldn't have heard on an American-recorded jazz album before. – JT
Listen: Spotify
---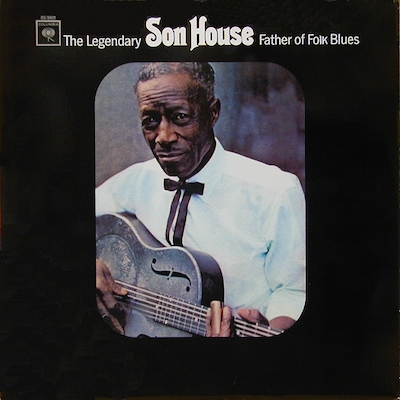 64. Son House – Father of Folk Blues (1965)
The long-play record was still two decades away from being introduced to the marketplace during the 1920s heyday of Delta blues, and it wouldn't be until 1961 that Columbia Records would issue a proper compilation of recordings by the legendary Robert Johnson. Johnson's contemporary, Mississippi-born Eddie James House Jr.—employing "Son" as a stage name—wouldn't actually release a studio album until he was 63 years old. But in doing so, Father of Folk Blues finds the pioneering blues singer given the gift of modern production values and higher fidelity, bringing a several-generations-old art form into the present. The album is as bare bones as it gets, just House's voice and guitar, but with his Old Testament intensity and mesmerizing slide work, Father of Folk Blues is a masterwork of soulful simplicity. – JT
Listen/Buy: Spotify | Merchbar (vinyl)
---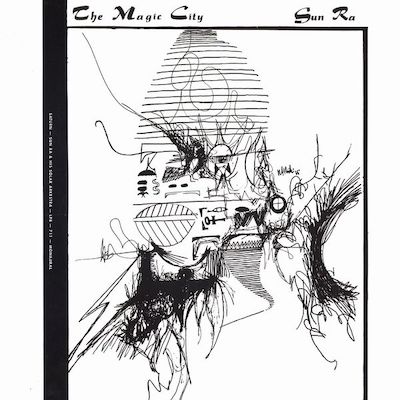 63. Sun Ra – The Magic City (1966)
The title of The Magic City is a reference to Birmingham, Alabama, birthplace of Herman "Sonny" Blount, aka Sun Ra. But to hear the album itself, you'd think it was on the moon. Such evocative far-out sounds and imagery were par for the course for the singular jazz bandleader, whose body of work weaves in and out of exotica, swing and free jazz. With The Magic City, it's primarily the latter, though unlike Ornette's ecstatic exclamations or Albert Ayler's spiritual purge, Sun Ra guides an excursion through unknown worlds via space and drone, eerily hazy atmospheres and echoes into infinity. – JT
Read More: A Beginner's Guide to the Interstellar Music of Sun Ra
Listen/Buy: Spotify | Merchbar (vinyl)
---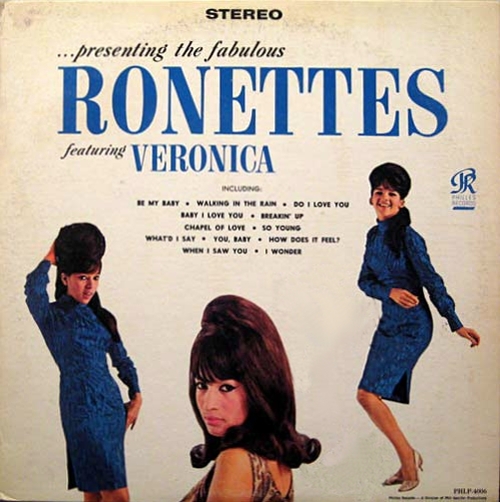 62. The Ronettes – Presenting the Fabulous Ronettes featuring Veronica (1964)
The only album that the Ronettes released, Presenting the Fabulous Ronettes is a glorious, explosive collection of dreamy love songs, requited or not. Featuring lead vocals from Veronica Bennett (aka Ronnie Spector), accompanied by her sister Estelle and cousin Nedra, their recordings are full of vigor and soul, "Do I Love You?" painting an especially expressive tone. Their recordings were the epitome of R&B ballads at the time, evoking a sense of yearning and hope to move forward in their lives and for their world to move forward, too. The instrumentation is gooey and warm, the horns and percussion enveloping the vocals to create a glowing sound. – VC
Listen/Buy: Spotify | Amazon (vinyl)
---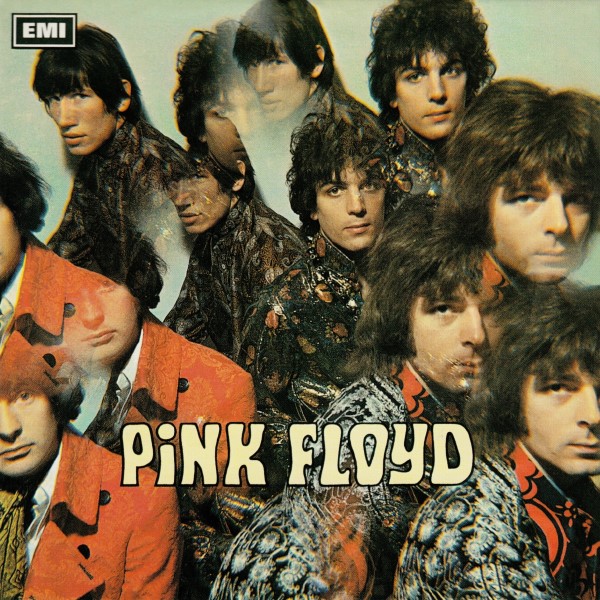 61. Pink Floyd – The Piper At the Gates of Dawn (1967)
Pink Floyd's debut set the stage to separate them from their peace-loving counterparts in San Francisco, taking drug influenced experimental sounds into more cosmic places. The Beatles released their own psychedelic odyssey in May of 1967, Sgt. Pepper's, only for Floyd to deliver their own darker and more introspective album three months later. Where The Beatles sought inspiration from LSD, Syd Barrett had begun to psychologically impair himself with his usage, which brings a more foreboding undertone to songs like "Astronomy Domine" and "Interstellar Overdrive," which is counterbalanced by his own childlike musings. This made for one of the most powerful pieces of sonic artwork ever released. – WL
Listen/Buy: Spotify | Merchbar (vinyl)
---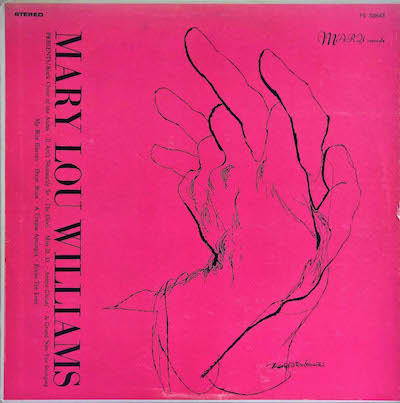 60. Mary Lou Williams – Mary Lou Williams (Black Christ of the Andes) (1964)
Mary Lou Williams began her career at 12 and had played with Duke Ellington by 13, earning a reputation as a child prodigy that led her on the kind of career journey that would make any budding jazz musician's jaw drop. Sessions with Art Blakey, Thelonious Monk and Dizzy Gillespie; performances everywhere from Kansas City to Paris. But after a 10-year hiatus and a conversion to Catholicism, Williams returned with her greatest and most spiritually charged album, Black Christ of the Andes, named for Peruvian St. Martin De Porres. Structured as a call and response between instrumental jazz and swinging gospel numbers, Black Christ of the Andes is divinely inspired blues and bebop touched by the hand of the Holy Spirit. Neither purely a jazz nor gospel album but somewhere in between, the album is guided by Williams' dynamic soloing and dazzling arrangements, a purely joyful experience for the devout and nonbelievers alike. – JT
Read More: Soul Music: 10 Essential Albums of Faith
Listen: Spotify
---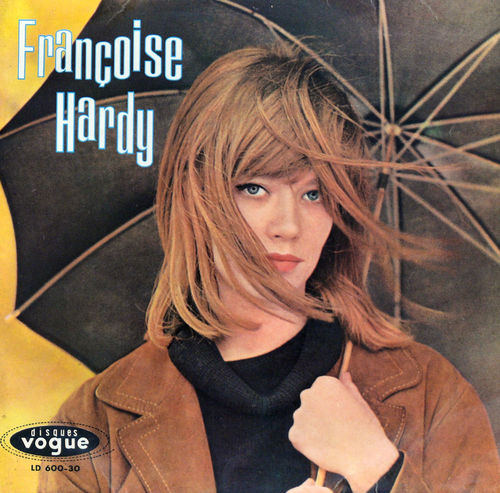 59. Françoise Hardy – Tous les Garcons et Les Filles (1962)
Stylish, buoyant and infectiously melodic, the songs on Françoise Hardy's debut album are emblematic of French yé-yé music, whether taking the form of a playful waltz as on the title track, or when imbued with a more contemporary surf-rock twang on "Le Temps de l'Amour." Yet where other singers of the era often recorded songs penned by other songwriters (typically men), Hardy wrote or co-wrote all but two of the songs here. That it's a seamlessly perfect collection of bittersweet pop songs helped to establish Hardy as an enduring presence in French music, with a legacy that's found her audiences well outside her home country's borders. – JT
Listen/Buy: Spotify | Merchbar (vinyl)
---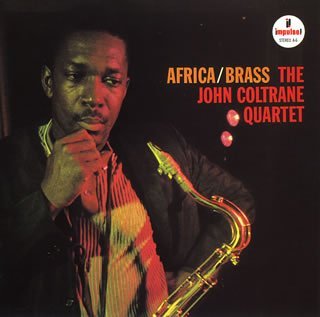 58. John Coltrane – Africa/Brass (1961)
For his debut on Impulse! Records, John Coltrane delivered a deviation from his quartet albums at the time in incorporating a bigger ensemble and larger-scale approach. With the freedom that Impulse! afforded him, Coltrane brought an expanding cast of players into Rudy Van Gelder's studio, including a trio of French horn players, pivoting from the complex "sheets of sound" from the prior year's Giant Steps into something denser and more maximally immersive. Revelatory in its reach as much as its harmonic intricacies, Africa/Brass is the only album of its kind of John Coltrane's catalog. Neither his most wildly discordant nor his most spiritually driven, Africa/Brass leaves its mark with the richness of its awe-inspiring whole. – JT
Read More: A Beginner's Guide to the Transcendent Jazz of John Coltrane
Listen/Buy: Spotify | Amazon (vinyl)
---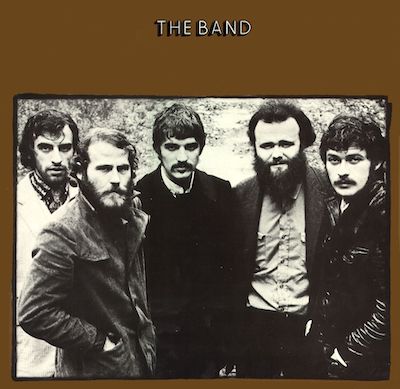 57. The Band – The Band (1969)
Americana delivered authentically and powerfully by a group of Canadians (and one Arkansan). Perhaps Robbie Robertson's outsider status granted a unique insight. The cast of characters featured on The Band's eponymous sophomore album revealed a grounded, humorous, and honest vision of America. In Robertson's portrait of the American South, we meet unashamed thieves on "Jawbone," hapless union men on the magnificent "King Harvest (Has Surely Come)", and most controversially, bereaved Confederate soldiers on "The Night They Drove Old Dixie Down". Robertson, aided by the raw, untamed vocals of Manuel, Helm and Danko, attempted to explore the many human stories—tragic, romantic, or comic—beneath grand historical narrative. – NS
Listen/Buy: Spotify | Amazon (vinyl)
---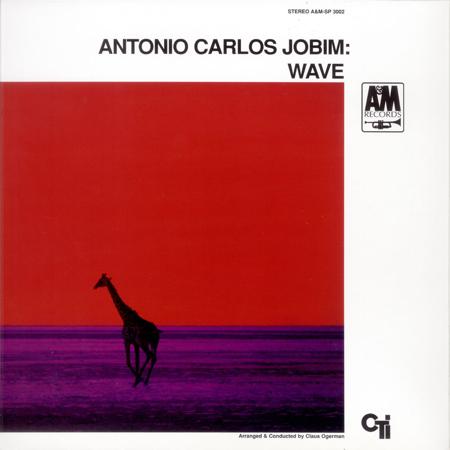 56. Antonio Carlos Jobim – Wave (1967)
Reuniting with legendary producer Creed Taylor for his first release through the Herb Alpert and Jerry Moss-founded A&M label, Brazilian composer and artist Antonio Carlos Jobim closed out his run of albums in the '60s with what might be his single greatest solo work. Elegantly performed and lushly arranged, Wave finds Jobim expanding from his bossa nova roots into more ornate, orchestrated material that retains its jazz and samba core. Its title track became an instant standard in jazz and Brazilian music, while the arrangements by Claus Ogerman give Jobim's music an added luxuriousness, while the subtle addition of instruments like harpsichord expand its textural palette. – JT
Listen/Buy: Spotify | Merchbar (vinyl)
---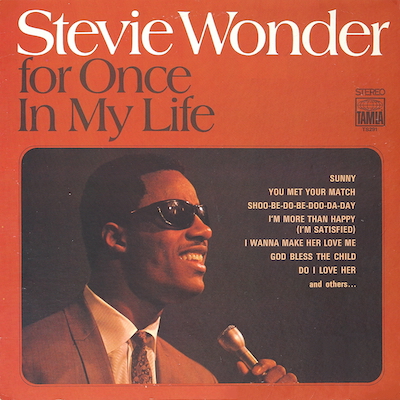 55. Stevie Wonder – For Once In My Life (1968)
A child prodigy who racked up more than a half-dozen albums before really flexing his songwriting muscles, Stevie Wonder honed raw talent into sharpened production chops and, by the time he was 16, a growing set of songs of his own. Of the twelve on 1968's For Once In My Life, two-thirds are co-written by Wonder himself, but even in standards like "Sunny" and "God Bless the Child," there's an undeniable charisma and command of the material that underscores just how much growth he'd undergone in such a short time. But it's in the deeper grooves of "Shoo-Be-Doo-Be-Doo-Da-Day" and "You Met Your Match," the latter featuring the sound of the clavinet, which would become a signature instrument through his celebrated '70s run of albums. At only 18 years old, Wonder was arguably still getting warmed up, but that fire would burn brighter than anyone ever could have realized. – JT
Listen: Spotify
---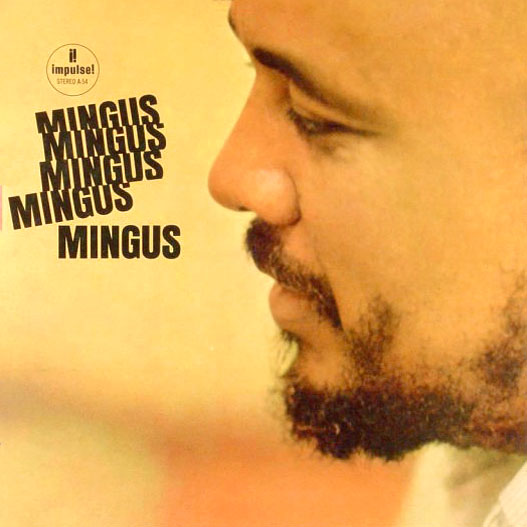 54. Charles Mingus – Mingus Mingus Mingus Mingus Mingus (1964)
After the wildly original opus that is The Black Saint and the Sinner Lady, Charles Mingus' next Impulse! release took a different approach. The music of Mingus Mingus Mingus Mingus Mingus—some of which was recorded during the same sessions as Black Saint—was nothing new. Rather Mingus renamed and reinterpreted a variety of his own classic pieces, also finding space for a delicate, cooing rendition of Ellington's "Mood Indigo." But familiarity with the compositions allows for an appreciation of the many other great facets of Mingus' sound. With his 11-strong big band, Mingus and his collaborators honed a rich, expansive celebration of his life's work. – NS
Read More: 25 Essential Impulse! Records Albums
Listen/Buy: Spotify | Turntable Lab (vinyl)
---
53. Velvet Underground – White Light/White Heat (1968)
The beauty of White Light/White Heat is in how much of a glorious fucking mess it is. Distortion and feedback dialed up to piercing levels, drones of dying organs, Lou Reed interrupting John Cale's croon with jarring interjections, heroin, blowjobs, cacophony and ecstasy. Doubling down on transgressions on their second album, recorded sans Nico in the first of a series of lineup dropoffs that would eventually result in a version of the Velvet Underground with no original members, White Light/White Heat is a nihilistic and feral beast of an album. They dabble in black humor ("The Gift"), proto-shoegaze density ("I Heard Her Call My Name") and pure, unhinged expressions of rock 'n' roll antagonism ("Sister Ray"). In this stained, splattered orgy of excess and abscess, noise rock is born. – JT
Listen/Buy: Spotify | Merchbar (vinyl)
---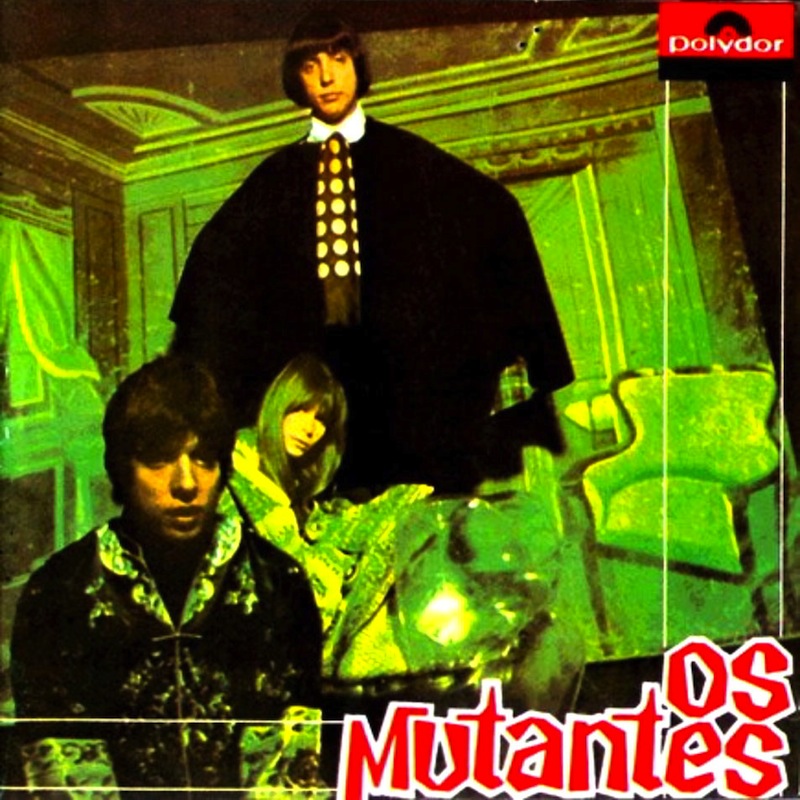 52. Os Mutantes – Os Mutantes (1968)
Among the circle of artists that helped define the Brazilian Tropicália movement in the late 1960s, Os Mutantes embraced experimentation and anything-goes whimsy to a giddy extreme. Out-psyching most of their American and British contemporaries, the trio of Sergio Dias, Arnaldo Baptista and Rita Lee swirled together social commentary within splashes of orchestral pop, fuzzed-out garage, occasional nods to French yé-yé and musique concrête. Alternately tender ("Baby") and colorfully surreal ("Trem Fantasma") the band's debut album at its wildest is never far from a hypnotic samba rhythm ("Adeus Maria Fulo") or an infectious melody ("A Minha Menina"). A masterpiece of joyfully rebellious possibilities. – JT
Read More: Os Mutantes' debut album is a perfect distillation of chaotic joy
Listen/Buy: Spotify | Merchbar (vinyl)
---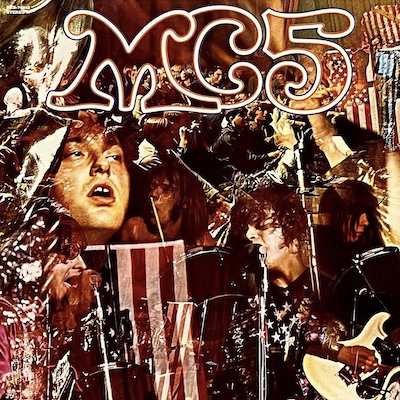 51. MC5 – Kick Out the Jams (1969)
There's a funny story that elucidates how influentially rebellious MC5 were during the late '60s. When Kick Out The Jams was released, the then-popular Detroit department store chain Hudson's refused to stock the album due to its content. In response, the band stole a load of equipment from one of their stores and took out a full-page advert in a local newspaper that read "fuck Hudson's". This no-shits-given attitude bleeds into this electrifying collection, which is among the definitive proto-punk texts. Even today, the scintillating energy and sheer power of these eight tracks remains undiminished, possessing so much chaotic bite that it perhaps could only have ever existed in the form of a live record. Few albums have ever matched this one for explosive visceral thrills. – TM
Listen/Buy: Spotify | Amazon (vinyl)
---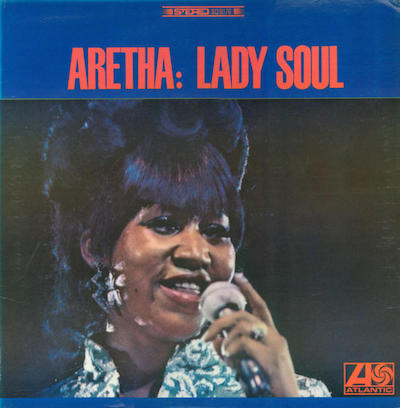 50. Aretha Franklin – Lady Soul (1968)
By the late 1960s, Aretha Franklin didn't miss. Whatever the Queen of Soul touched turns to a groovy, beautiful listening experience. With tracks like "Chain of Fools" and "(You Make Me Feel Like) A Natural Woman," Lady Soul is stuffed full of rich tunes (as well as some top-notch guitar playing by Eric Clapton). Bluesy and full of soul (obviously), Franklin didn't slow her musical roll—even through personal hardship. She gives her all whether singing a slower gospel track or stomping and shaking to a funky bit of soul. With a voice that comes once in a millennium, Franklin moved hearts and defined a generation of music. – KR
Listen/Buy: Spotify | Turntable Lab (vinyl)
---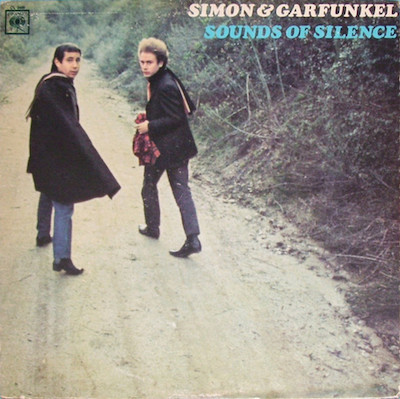 49. Simon & Garfunkel – Sounds of Silence (1966)
Paul Simon and Art Garfunkel's lyrics were a symbol of peace amid the '60s anti-war movement. Pristine harmonies and melodies cradled thoughtful lyrics about seemingly inconsequential details the rest of the world seemed to have forgotten. The sounds of bombs, rifle cracks and tear gas are replaced with raindrops, distant bells on solemn churches, and personal introspection, as well as inner torment. Other songs are dotted with tiny acoustic ditties and emotion-inducing chord changes that dazzle in simplicity. "April Come She Will" parallels a springtime relationship that buds, blooms, and withers as winter approaches. "Kathy's Song" is an acoustic love song to an English rose whom Simon met on tour, and "I Am a Rock" is a study in and celebration of loneliness. The opening title track, a rock hymn that became a powerful touchstone in American music, is about, in Simon's words, "the inability (of people) to communicate." – ER
Listen/Buy: Spotify | Merchbar (vinyl)
---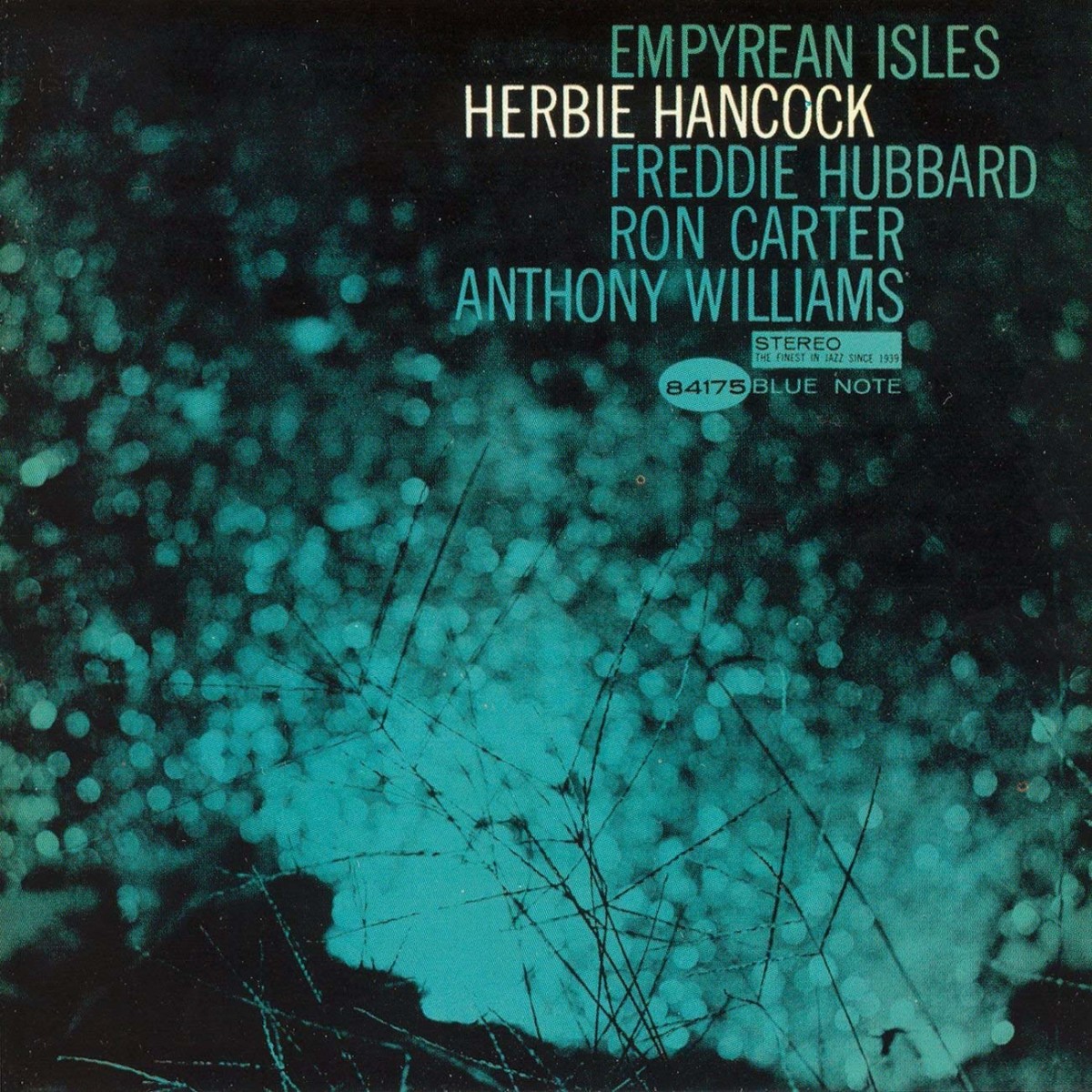 48. Herbie Hancock – Empyrean Isles (1964)
Jazz pianist Herbie Hancock had spawned an early hit with "Watermelon Man," brought to wider consciousness through a version recorded by Cuban-born bandleader Mongo Santamaria (and later reworked by Hancock Himself as a jazz-funk fusion groove). But with 1964's Empyrean Isles, Hancock delivered his first full-length masterpiece, a loose post-bop concept album informed by ancient Greek cosmology. With as strong a quartet as you're likely to see in mid-1960s jazz—bassist Ron Carter, trumpeter Freddie Hubbard and then-18-year-old drummer Tony Williams—there's something more than human at play here, employing unconventional improvisational and melodic techniques. And in the process, it too spawned another hit for another artist, with its dynamic standout "Cantaloupe Island" being revived by acid-jazz outfit Us3 in 1993. – JT
Read More: 25 Essential Blue Note Albums
Listen/Buy: Spotify | Turntable Lab (vinyl)
---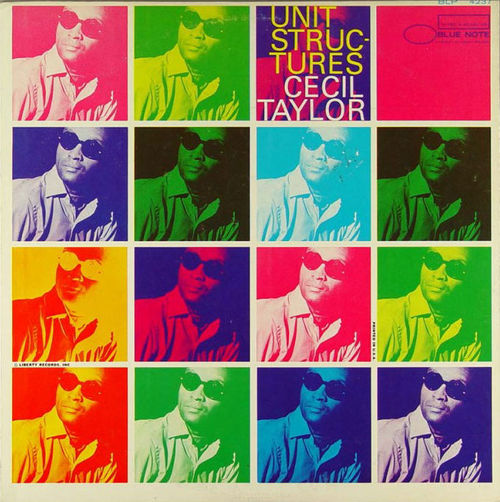 47. Cecil Taylor – Unit Structures (1966)
The title evokes a certain kind of rigid order, but Unit Structures is nothing of the sort. Less a playful psychic friction than Ornette Coleman or the instrumental primal scream of John Coltrane's later recordings, Cecil Taylor's free-jazz masterpiece is driven by a unique intensity, moments of tense atonality erupting into climactic moments of musical collision. Unit Structures is among jazz's most disorienting, yet liberating pieces of music, working with an expanded vocabulary of tones and timbres, an exploration of space that looks beyond the borderlines. – JT
Listen/Buy: Spotify | Merchbar (vinyl)
---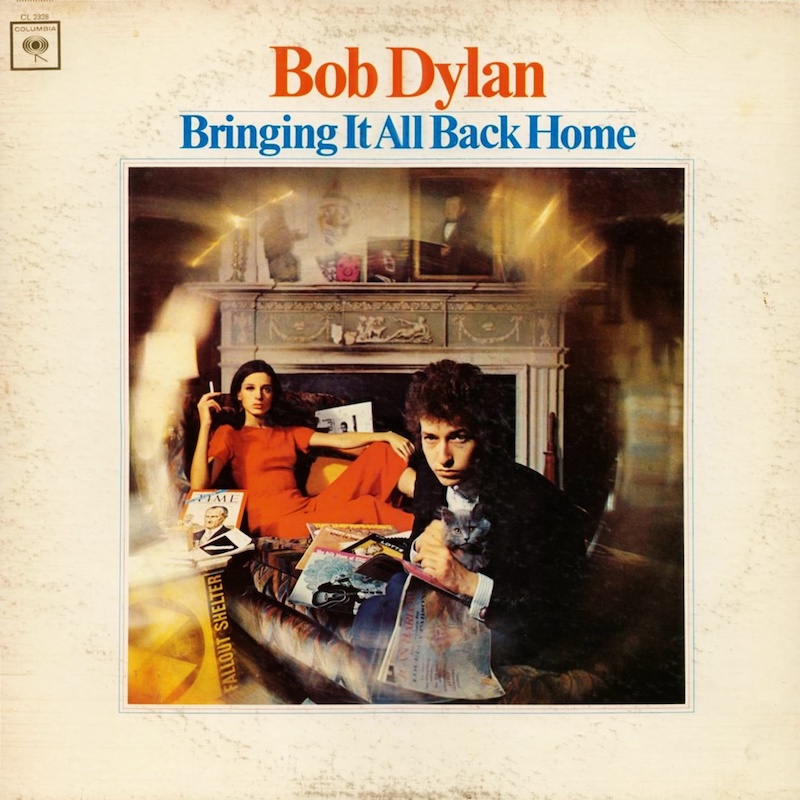 46. Bob Dylan – Bringing It All Back Home (1965)
Highway 61 Revisited and Blonde On Blonde are hailed as earth-shattering classics. But Bringing It All Back Home started the fire. Its split electric/acoustic structure mirrors the sheer breadth of ideas pouring from Dylan in this transitional stage; as a songwriter, he simply couldn't make up his mind. He gets rebellious ("Maggie's Farm"), spiteful ("On the Road Again"), wistful ("Love Minus Zero/No Limit"), preachy ("It's Alright, Ma, I'm Only Bleeding"), surreal ("Bob Dylan's 115th Dream") and downright mystical ("Gates of Eden"), never failing to write a great melody, upend a simple chord progression, or turn a phrase with unplaceable power. Bringing It All Back Home captures a hybrid Dylan, both indebted to folk and crackling with originality. It offers a brand-new sound and the last taste of a more innocent phase before he did, for the first time, what he went on to do best: become something else. – CB
Listen/Buy: Spotify | Merchbar (vinyl)
---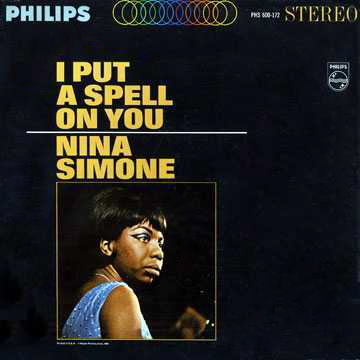 45. Nina Simone – I Put a Spell On You (1965)
Most musicians would kill to have five or six albums, hopefully 10 or more songs, that could define their career around the world. Nina Simone knocked that shit out between 1964 and 1966, with years of seasoning already behind her and decades of tumult ahead. In the middle of that sweet spot came this decidedly pop-leaning album, her piano and voice given wings by the orchestrations of Horace Ott and album producer Hal Mooney, the "July Tree" lyric "True love blooms for the world to see" made manifest. Containing some of Simone's most beloved performances—"Feelin' Good," "You've Got to Learn," the namesake Screamin' Jay Hawkins cover—I Put a Spell on You is mysterious yet urgent, like music for a spy flick she never sang for. – AB
Listen/Buy: Spotify | Turntable Lab (vinyl)
---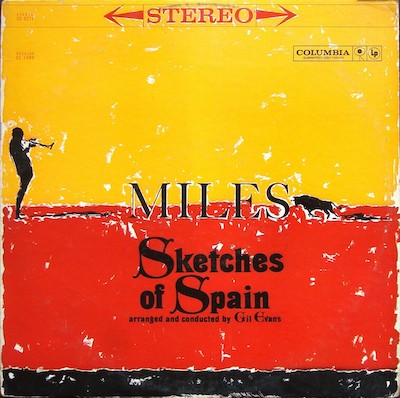 44. Miles Davis – Sketches of Spain (1960)
Miles Davis' immediate Columbia Records follow-up to his legendary Kind of Blue came at a time of transition for the trumpeter and bandleader. John Coltrane and Cannonball Adderley had left his band, and prior to that album, he had begun working with arranger Gil Evans on an adaptation of the songs from Gershwin's Porgy and Bess for a larger instrumental ensemble. With Sketches of Spain, Davis and Evans took the seeds of that idea and applied them to a set of third-stream pieces inspired by flamenco and Spanish classical music. His largest production up to that point, Sketches of Spain features nearly 30 musicians and some of the longest and most intricate pieces he'd recorded. They're also among his most romantic and lush, a transition away from the nightclub atmosphere of bebop and cool jazz onto a more elaborate stage. – JT
Read More: Celebrate the Catalog: Miles Davis
Listen/Buy: Spotify | Merchbar (vinyl)
---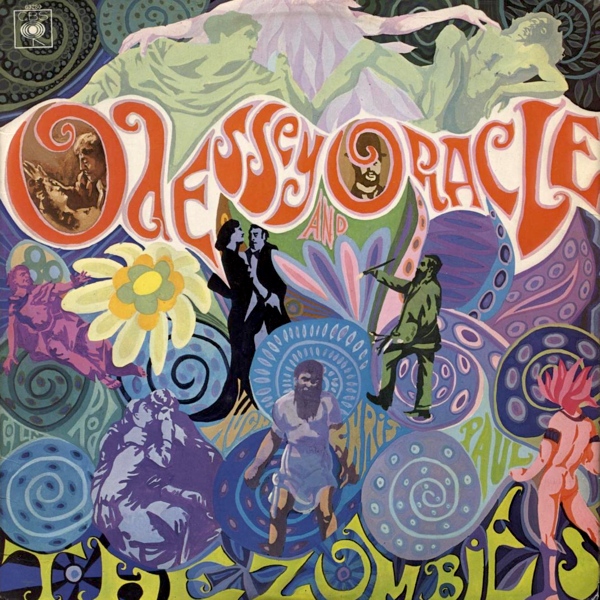 43. Zombies – Odessey and Oracle (1968)
Intended as a final statement from the band as interest in the Zombies' music began to wane and the venues they booked seemed to be shrinking, Odessey and Oracle is a glorious final bow. So glorious, in fact, that its closing track, "Time of the Season," became an unexpected hit and an enduring standard. Intricate, ornate and built around lush arrangements—like the sprightly piano on "Care of Cell 44," the dense organ of "Butcher's Tale" and the bright vocal harmonies of "Friends of Mine"—Odessey and Oracle earned a reputation as being a British counterpart to the Beach Boys' Pet Sounds. But that doesn't quite give credit where it's due; this is a colorful and surreal world all its own. – JT
Listen/Buy: Spotify | Turntable Lab (vinyl)
---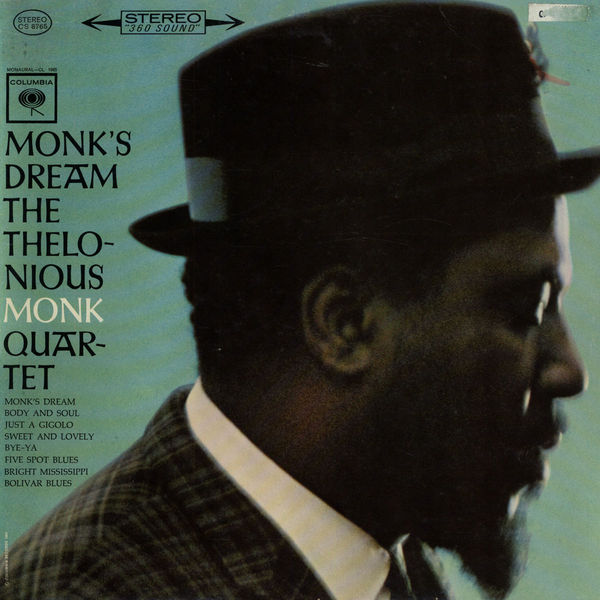 42. Thelonious Monk – Monk's Dream (1963)
Monk's Columbia years produced a beloved, if less groundbreaking, series of records. This wasn't his most fertile period compositionally—he was mostly revisiting older material, drawing complaints that he was out of ideas. Rather, Monk was more focused on perfecting what he had invented in the decade prior, less a time of wild innovation or youthful exuberance but of cool contentment, enjoying the moment now the audience has caught up. Monk's Dream, the first of his Columbia releases, exemplified that dynamic. It's one of the more accessible Monk records, a breezy jaunt through his catalogue. – NS
Listen/Buy: Spotify | Merchbar (vinyl)
---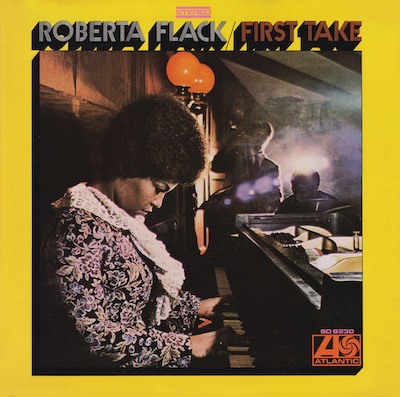 41. Roberta Flack – First Take (1969)
Call it the traffic corner dance of commerce, protest and edict. "The First Time Ever I Saw Your Face" was included by Clint Eastwood in his 1971 film Play Misty for Me. The song became a number 1 hit in the United States, and Roberta Flack's debut album First Take reached number 1 on the Billboard album chart and Billboard R&B album chart. But it's the bassline from Ron Carter that sets the mood for the matter-of-fact burner statement "Compared To What" that played incessantly on jukeboxes in black beauty salons, black barber shops, and certainly black radio. Just a touch of Nina Simone's indignation through Flack's voice makes the lead track a memorandum on front-page stories in circulation throughout the country, whether it be the man on the moon or black and young progressive folks catching hell in the streets.
First Take reminds listeners that Roberta Flack, who jumped on the smooth R&B bandwagon of success she had in the '80s, started with tough message music and serious jazz piano chops at the outset. Where Sly's There's a Riot Goin On gives the headline, "First Take" delivers the quotes from the populace as it's happening. – JPS
Listen/Buy: Spotify | Turntable Lab (vinyl)
---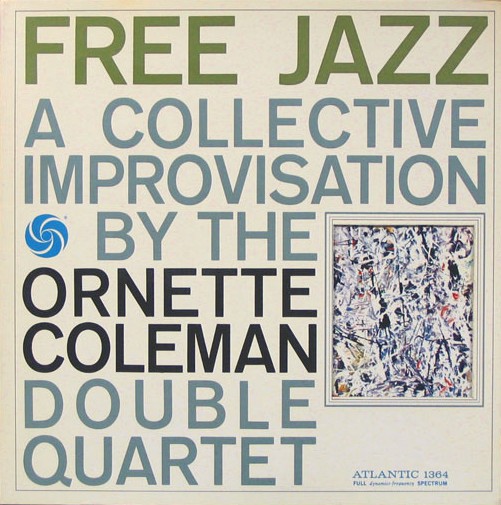 40. Ornette Coleman – Free Jazz (1961)
Subtitled "A Collective Improvisation," Ornette Coleman's 1961 session features two quartets playing in unison in separate channels, which only scratches the surface of the curious and avant garde innovations on this pioneering piece of spontaneous creation. Forecasting an entire generation to come of fiery, intense expression in jazz, Free Jazz is less a free-for-all than a live take of psychic musicianship, featuring the likes of Don Cherry and Charlie Haden entangled in a sprawling, spiritual dance that swings as often as it swells into chaos. Surprisingly accessible despite casting doing away with structure as a guiding principle, Free Jazz is rooted in earlier forms of jazz, particularly that of New Orleans, taking an inspired idea and running wild with it, lending a name to what would become one of the most consequential shifts in jazz music in the 20th century. – JT
Listen/Buy: Spotify | Merchbar (vinyl)
---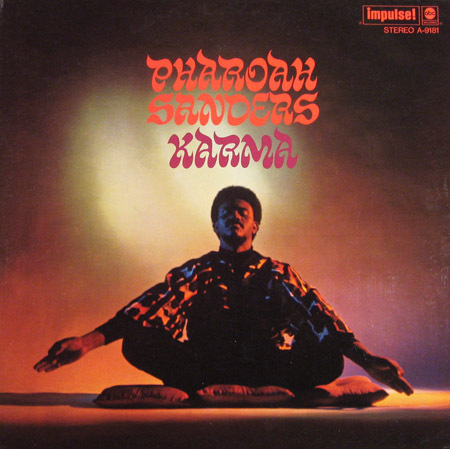 39. Pharoah Sanders – Karma (1969)
A former bandmate of the late John Coltrane, dubbed "Pharoah" by the similarly cosmic-minded Sun Ra, Little Rock-born Farrell Sanders achieved transcendence on his third album. Bringing vocalist Leon Thomas in to the fold, whose unique yodeling style seemed to mirror that of a fiery woodwind player, Sanders sought to express spiritual consciousness both verbally and instrumentally through the 32-minute "The Creator Has A Master Plan," underlined by its message of harmony: "the creator has but one demand/peace and happiness through all the land." Though it's paired with the shorter "Colors," featuring a lick borrowed from Coltrane's "In a Sentimental Mood," it's through "The Creator" that Sanders and company soar, engaging in a breathtaking half-hour of joyful harmony. – JT
Listen/Buy: Spotify | Turntable Lab (vinyl)
---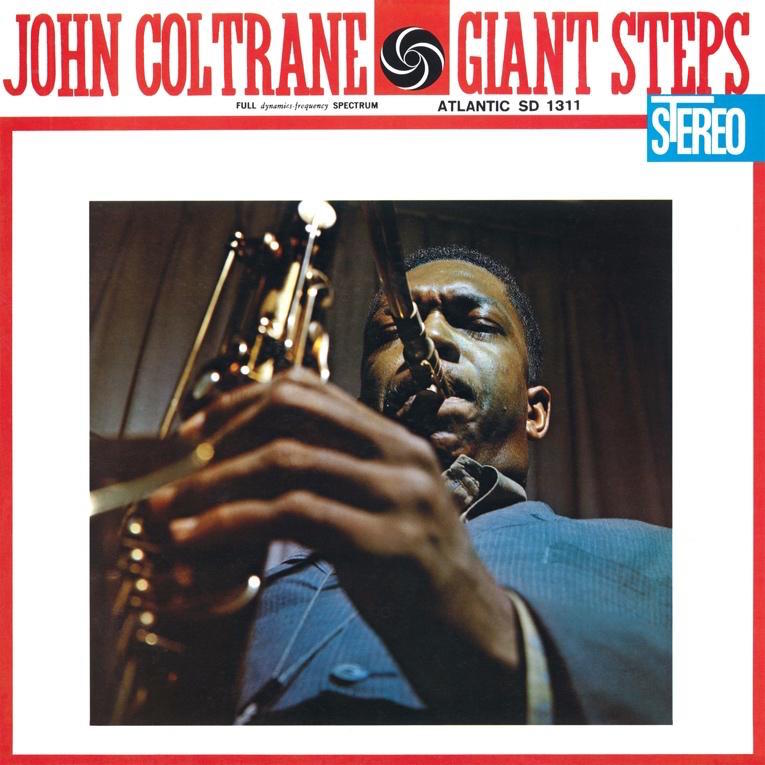 38. John Coltrane – Giant Steps (1960)
The album title almost makes it too easy. Released in 1960, Giant Steps represents a tremendous leap forward in Coltrane's sound and oeuvre. The seven songs on this Atlantic project showcase the legendary saxophonist exploring challenging chord progressions and unorthodox phrasings as never before. He leads his coterie of musicians on a journey to the edges of cool, modal jazz, complete with breathtaking tempos, engaging arrangements, and passionate creativity. It's only by first creating the immaculate work featured on cuts like the title track, "Naima," and "Mr. P.C." that Coltrane was able to give us My Favorite Things, Live At Birdland, and A Love Supreme. This true classic provides a roadmap for the direction of jazz throughout the 1960s. – APN
Listen/Buy: Spotify | Turntable Lab (vinyl)
---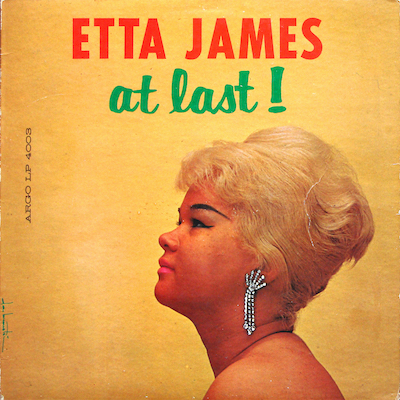 37. Etta James – At Last! (1960)
The debut release from this American blues and soul singer solidified her name in music history. Besides the hugely popular title track, James confidently sings material that ranges from "Stormy Weather" to "I Just Want to Make Love to You." A passionate voice supported by unobtrusive backing instrumentals allowed her to give a luster and beauty to each track. Even though these ballads have a gentleness to them, the surge of energy from James' vocals makes them new, different, and entertaining. They aren't just songs to her—they're a way to connect with others who've suffered and loved. At Last! blends jazz, blues, and R&B in an approachable and inclusive way. – KR
Listen/Buy: Spotify | Merchbar (vinyl)
---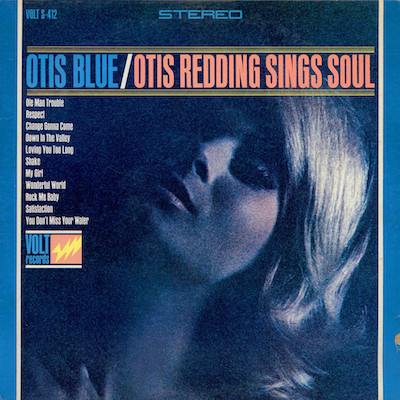 36. Otis Redding – Otis Blue: Otis Redding Sings Soul (1965)
For what is essentially a covers record to appear on this list, something near transcendent must be achieved, which is the case here with Otis Blue. Released in 1965, Otis Blue sees Redding take on massive hits by contemporaries like Sam Cooke ("A Change Is Gonna Come"), Smokey Robinson ("My Girl"), and the Rolling Stones ("(I Can't Get No) Satisfaction"), injecting them with his irrepressible and yearning spirit. It's hard to overstate the importance of this record, which went a long way to establishing Otis Redding as a giant of soul music. – SF
Listen/Buy: Spotify | Merchbar (vinyl)
---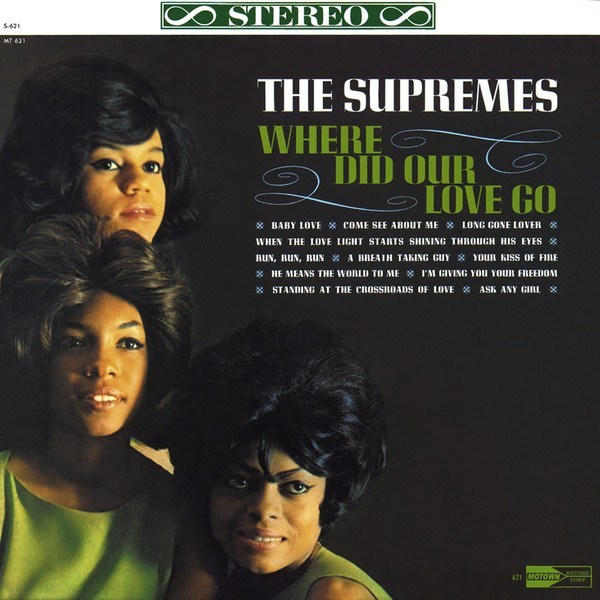 35. The Supremes – Where Did Our Love Go? (1964)
The success of The Supremes—Diana Ross, Florence Ballard and Mary Wilson—was led in part by legendary Motown exec Berry Gordy and the genius songwriting/production team of Holland-Dozier-Holland. But the longing and emotional hardship conveyed by Ross through her easygoing manner, with choruses and refrains echoed by Ballard and Wilson, always in sync, was the catalyst. The carefree, yet subtly forlorn 1964 title track was their breakthrough hit, topping the Billboard Top 100 Pop Singles. Where Did Our Love Go sparked a successful string of hits, among them "Baby Love" and "Come See About Me." More hits soon followed: "Stop! In the Name of Love," "Back In My Arms Again," "You Keep Me Hanging On," "You Can't Hurry Love" and "I Hear a Symphony," were all Hot 100 number ones. Besides providing a slew of R&B standards about the joy and pain of love, The Supremes' legacy paved the way for groups like En Vogue, Destiny's Child, TLC and The Bangles. – ER
Listen/Buy: Spotify | Amazon (vinyl)
---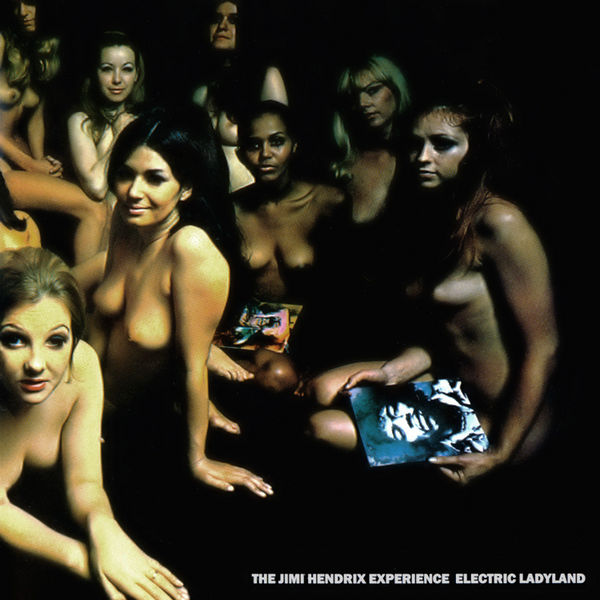 34. The Jimi Hendrix Experience – Electric Ladyland (1968)
No matter if you follow the early critics who were confused and, let's just say it, underrated Hendrix and believed Electric Ladyland lacked structure and was too dense—mixed up and muddled—or critics who came around at the time and agreed with the way it's perceived now as one of the greatest rock 'n' roll albums ever made. Everybody misses the focal point of this release—it was the longest amount of time Hendrix had to make an album.
Are You Experienced? and Axis: Bold as Love, both released in 1967, were put together quickly, hoping to capitalize on the newfound interest. But from July 1967 to August 1968, he had a year to unload the dreams, ideas, travel fog, death threats, crooked business dealings, how the U.S. and UK dealt with a Black Man, the MLK assassination, Vietnam War, family issues, bands falling apart—reflection, people. So on this double album, you have joints counting dollars on the radio with Dylan's former song that Jimi forever made his own, "All Along The Watchtower," the band's biggest single that went to number one, and then the FM-radio long players. Fifteen minutes of high-flying cooked blues and church organ redemption on "Voodoo Chile," and the masterful "1983…(A Merman I Shall Be)" that comes in gentle, gets lost out on a Ken Kesey LSD party in the middle and roars back from all the backward tape play with a new form of Hendrixian fusion that he probably would have expanded on if he lived longer than 27 years. These ripples at the end of the declaration, Eddie Hazel heard and kept it moving for as long as he could.
Played and produced mostly by Jimi himself, Hendrix was putting the word out, "I got some ideas in the studio too." Those initially non-understood arrangements went on to inspire A Tribe Called Quest, Digable Planets, Miles Davis, and so many generations of Black musicians and creatives who looked into the nebula and saw Jimi sparkling. – JPS
Listen/Buy: Spotify | Turntable Lab (vinyl)
---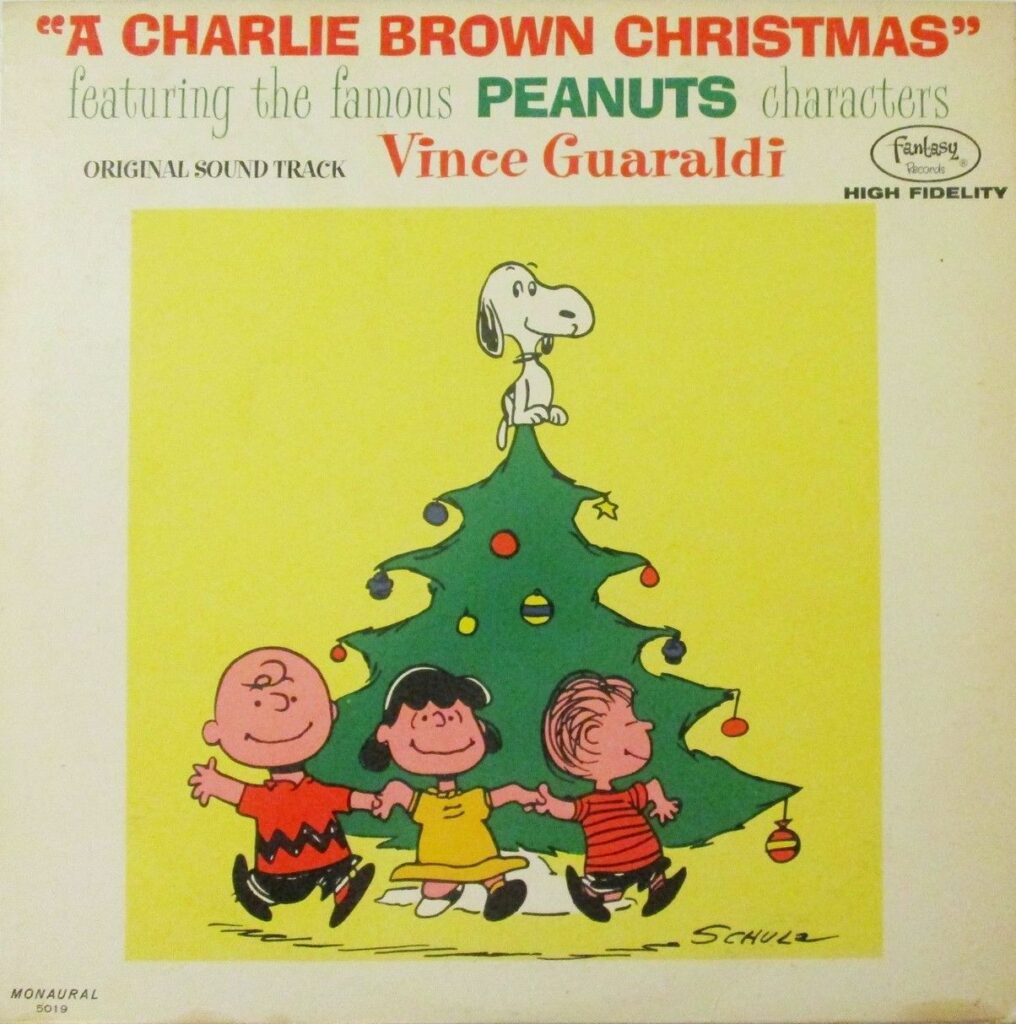 33. Vince Guaraldi – A Charlie Brown Christmas (1965)
San Francisco jazz musician Vince Guaraldi created the quintessential holiday soundtrack by following the sparse, hand-drawn and folksy animation of Charles M. Schulz. Legend has it that A Charlie Brown Christmas was finished just 10 days before its national broadcast on December 9, 1965. Despite concerns from network executives about the show's slow pace, ill-fitting music, and simple animation, they missed the point: the message was about spirit, not religion, and love, not money. Schulz's script treated children as equals and allowed them to express their own feelings of excitement and melancholy during the holiday season. The accompanying jazz soundtrack became the first of its kind to reach the Top 10 on a mainstream album chart. Every year, it gently introduces this scant arrangement of joy and wonders to young children, establishing a potential relationship with artists like John Coltrane, Miles Davis, Thelonious Monk, Robert Glasper, and Kamasi Washington as they grow older. Even indie darlings Khruangbin have created their own unique, low-end boom, version of the classic "Christmastime Is Here," further cementing its cultural significance. – JPS
Listen/Buy: Spotify | Merchbar (vinyl)
---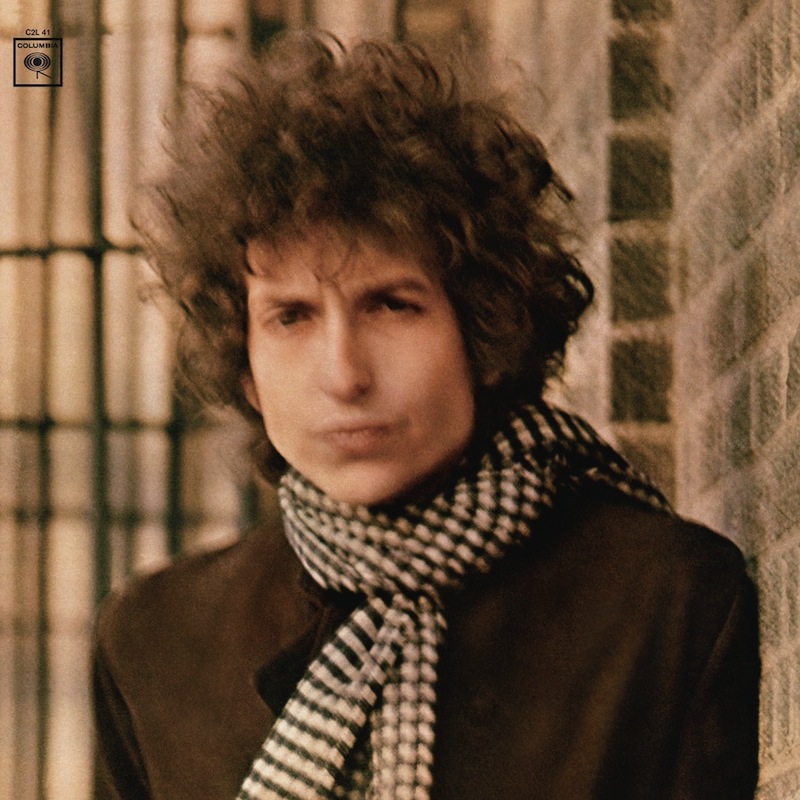 32. Bob Dylan – Blonde on Blonde (1966)
One of rock music's first double albums, Blonde on Blonde found Bob Dylan fully embracing Judas mode, spinning the raw but soulful rock from his previous two albums into 14 new permutations of those ideas that range from drunken burlesque to folk to raucous blues rock. Backed by a team that included Rick Danko and Robbie Robertson of The Band and organist Al Kooper, Dylan cooks up some of his most vivid imagery and complex wordplay, letting his creativity run wild on a set that stretches well past an hour. Though even on the longer tracks, such as "Visions of Johanna" or "Stuck Inside of Mobile With the Memphis Blues Again" or the side-long closer "Sad Eyed Lady of the Lowlands," Dylan makes the most of every beat and every measure, somehow in the process also delivering the first double album with not an ounce of bloat. – JT
Listen/Buy: Spotify | Merchbar (vinyl)
---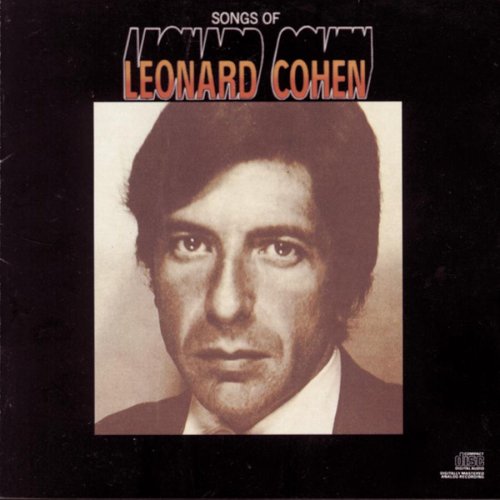 31. Leonard Cohen – Songs of Leonard Cohen (1968)
This might be the most iconic recording in the longstanding musical tradition of the poet putting his musings to music. After kicking around the Canadian poetry world, Cohen yearned for a more fulfilling career in music, specifically the New York City folk scene that was reaching a boiling point at the time. And so, Songs Of Leonard Cohen was born, a measured, enchanting collection of songwriting that, even over 50 years later, stands as a singular artistic expression. This not a record meant to blow you away, but rather worm its way into your subconscious till it feels more an inevitability than an act of creation. – SF
Read More: Leonard Cohen's I'm Your Man delivered an audacious comeback
Listen/Buy: Spotify | Merchbar (vinyl)
---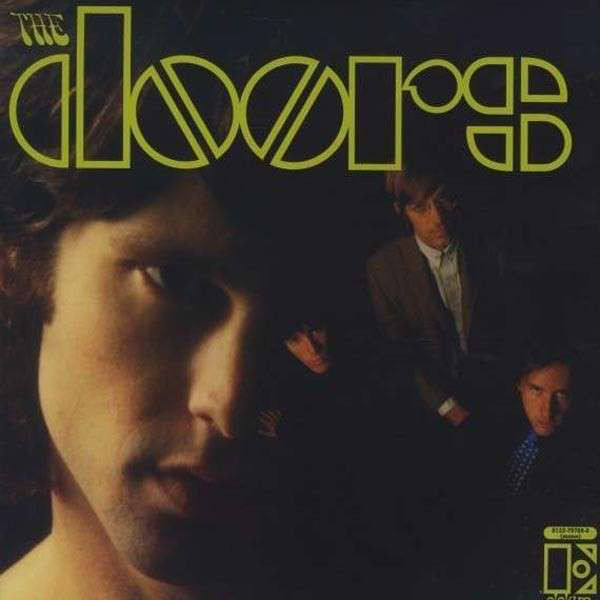 30. The Doors – The Doors (1967)
While the opening and closing tracks (plus album centerpiece "Light My Fire") of this record, great as they are, may have been driven to unpardonable cliche by time, it's truly the middle swath of this record that redeems it as a true all-time great of this cigarettes, whiskey and opium era of psych. Check out "The Crystal Ship" for example: a surreal journey into a twinkling dream of clear waters. Or "I Looked At You," a song that feels like a fusion of both wings of the Beatles' brilliant discography, a Lennon-style pop gem suffused with psychedelic spirit. – LH
Listen/Buy: Spotify | Merchbar (vinyl)
---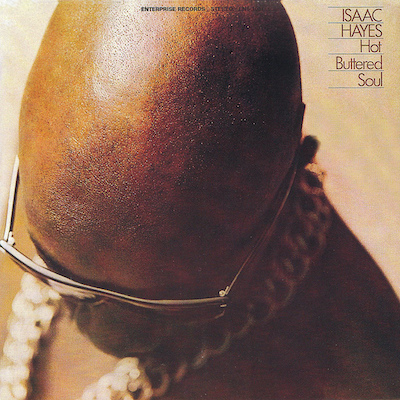 29. Isaac Hayes – Hot Buttered Soul (1969)
As the decade reached its end, soul and funk had been melted down and remolded into new shapes, made psychedelic by the likes of Sly and the Family Stone and Motown hitmakers The Temptations. After a promising debut, Isaac Hayes likewise offered a new vision for soul music, delivering a studio effort that stretched originals and standards by Burt Bacharach and Jimmy Webb into epic, sweat-drenched emotional exorcisms. Hot Buttered Soul is almost impossibly cool, layered with cinematic strings and trickles of fuzz guitar on sprawling opening highlight "Walk On By." But in spite of this, it's a work of deep feeling; when Hayes confesses, "You put the hurt on me/You socked it to me, mama," he's laying it all bare in plain sight. It's not necessarily his fault that arrangements so lush and luxurious provide excellent camouflage. – JT
Listen/Buy: Spotify | Merchbar (vinyl)
---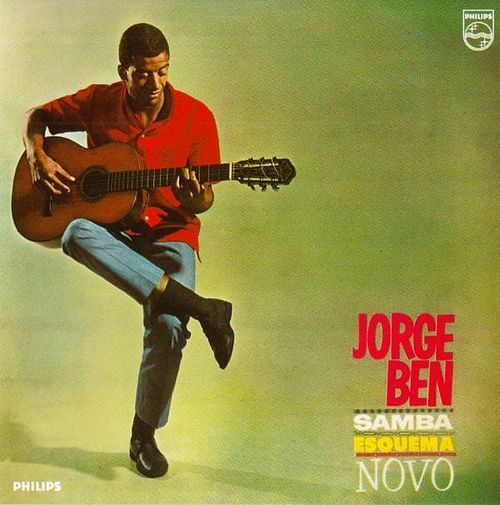 28. Jorge Ben – Samba Esquema Novo (1963)
The title of Jorge Ben's debut album, released when he was just 21 years old, translates to "New Style Samba," bridging a staple of Brazilian popular music to a vibrant and colorful new era. Though there are only fleeting glimpses of the more complex and sometimes psychedelic directions the prolific young songwriter would take throughout his career, Samba Esquema Novo is nonetheless a remarkable debut album. Leading off with "Mas Que Nada," a song that soon became a pop music standard—made even more famous by Sergio Mendes and Brasil 66—the album is rife with concise but intricate highlights, backed by kaleidoscopic arrangements of strings and horns. It's the first indication of how wide Ben's scope truly was, seeing not just the foundation but the incredible things he could build from it. – JT
Read More: A Beginner's Guide to the shape-shifting samba of Jorge Ben
Listen/Buy: Spotify | Merchbar (vinyl)
---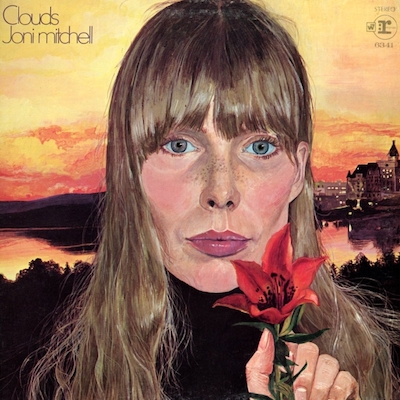 27. Joni Mitchell – Clouds (1969)
On her second album, the then-25-year-old Joni Mitchell capitalized on the attention gained by other artists covering her songs by eclipsing them. She proves how much more involved her compositions sound in her own hands on Clouds, whether they're sunny ("Chelsea Morning"), ethereal ("I Don't Know Where I Stand") or, more than any other quality, rich. Clouds is leagues more dynamic than any album recorded primarily with vocals and a solitary guitar has any right to be, largely due to Mitchell's performance. Her voice is a band of its own, a propulsive, elating, and somber entity that distinguishes Clouds as something most folk music dares not to be—exciting. – CD
Read More: A Beginner's Guide to the Music of Joni Mitchell
Listen/Buy: Tidal | Merchbar (vinyl)
---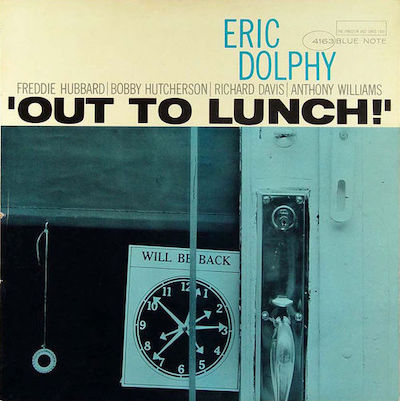 26. Eric Dolphy – Out to Lunch! (1964)
As jazz was beginning to stretch out beyond its blues roots, into third-stream orchestration and free-jazz atonality and spontaneity, Eric Dolphy sought a path that few others would or even could follow. Out to Lunch!, Dolphy's magnum opus and swan song—released just months after his death in 1964—is a labyrinth of unlikely rhythmic patterns, curious structural conceits and tonal experiments. Living up to its cheeky title in its presentation of jazz as a canvas for avant garde and often simply strange musical motifs, Out to Lunch! is a singular piece of music, haunted by Richard Davis' creeping basslines, punctured by Dolphy's squeals of sax and clarinet, and alternately soothed and pummeled by Bobby Hutcherson's superhuman and supernatural vibraphone performance. It's at once stunning, abstract and even humorous, like watching a Looney Tunes cartoon made from Paul Klee paintings. – JT
Listen/Buy: Spotify | Merchbar (vinyl)
---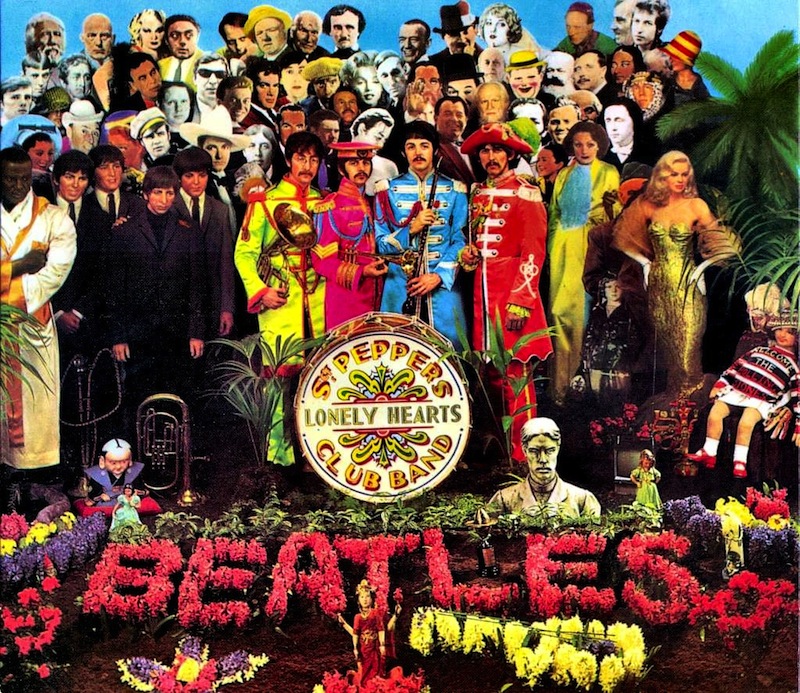 25. The Beatles – Sgt. Pepper's Lonely Hearts Club Band (1967)
Jimi Hendrix headlined a concert at the Saville Theatre in London on June 4th, 1967. He played the title track from the Beatles' newly released album, Sgt. Pepper's Lonely Hearts Club Band, which had only been out for four days. Paul McCartney was actually in the audience that night, stunned that Jimi had learned the song so quickly.
After Prince's success with the Purple Rain soundtrack and film, he took a serious turn into psychedelia with his Around the World In a Day album. It smelled like a project influenced by Sgt. Pepper's, but Prince denied any influence from the Beatles. However, during the Purple Rain tour, Bobby Z of the Revolution played Sgt. Pepper's for Prince on the tour bus. Prince asked Bobby to play "Good Morning Good Morning" again, and according to Z, Prince took inspiration from that album as well as Magical Mystery Tour, leading to Around the World In a Day becoming the next Prince record and event in his historic '80s run.
The Rolling Stones, who were frenemies of the Beatles, released Their Satanic Majesties Request in December 1967. The album was seen as a cynical psychedelic response to Sgt. Pepper's. Keith Richards later admitted that they only made the album because it was time for another Stones record and Sgt. Pepper's was getting a lot of attention at the time ("Oh, if you can make a load of shit, so can we").
Sgt. Pepper's Lonely Hearts Club Band bulldozed music, shifted the importance of all things counterculture in 1967, and continues to become a phase all serious artists pass through even today. The album cover, which featured cutouts of Sonny Liston, Marlon Brando and Bob Dylan, among others, was culture-inclusive and picturesque. It expanded the sound of recording studios, a concept that is evident in the Brian Wilson's Pet Sounds, recorded and credited to The Beach Boys signaling how Sgt. Pepper's remains evergreen. – JPS
Read More: The Heart of The Beatles' Sgt. Pepper's… is still beating
Listen/Buy: Spotify | Turntable Lab (vinyl)
---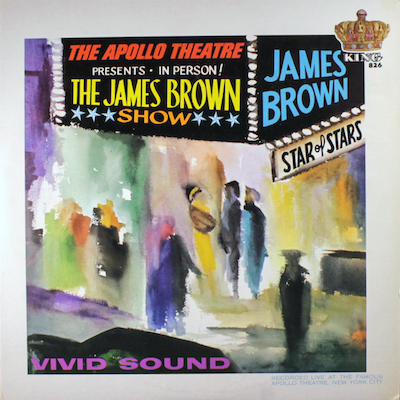 24. James Brown – Live at the Apollo (1963)
Befitting of the title The Hardest Working Man in Show Business, James Brown and his first great band The Famous Flames do more in 30 minutes on stage than most acts do in 90. This October 1962 concert from the famed Harlem theater showcases Brown delivering targeted hit singles on demand ("Night Train," "Try Me"), but it might be more important as an early document of his ability to bandlead massive funk and soul workouts. "Lost Someone" gets extended into Sunday gospel for your local Church of Gettin' it On, then suddenly tumbles into a massive medley of "Please, Please, Please" and seven other songs. That might seem unsatisfying to some, but maybe that's the point—you're left wanting more. With decades' worth of music and countless inspired artists to come, James Brown and Live at the Apollo actually, eventually, deliver. – AB
Read More: The 50 Best Live Albums
Listen/Buy: Spotify | Merchbar (vinyl)
---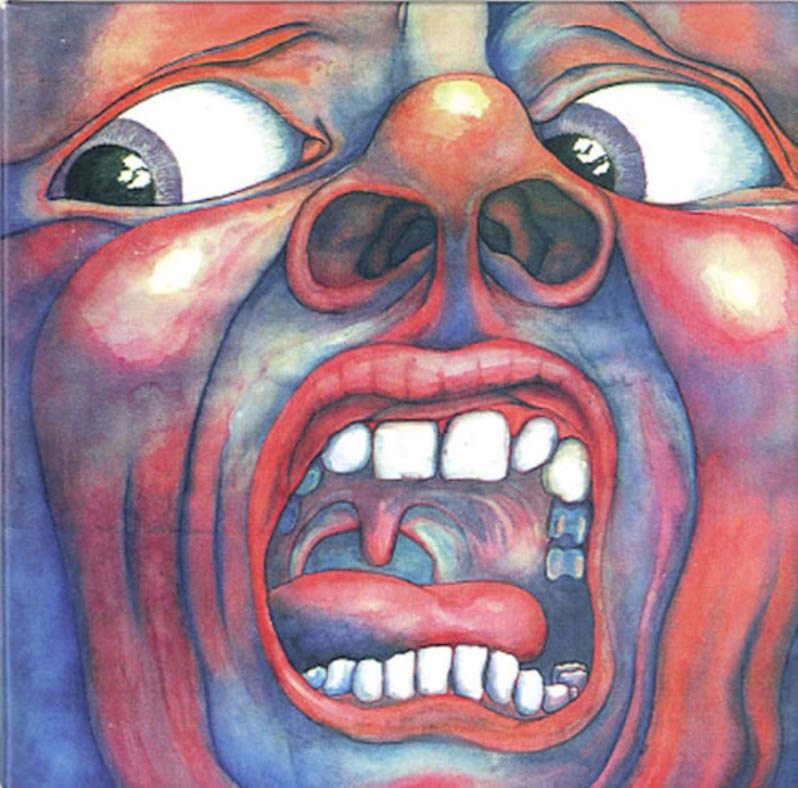 23. King Crimson – In the Court of the Crimson King (1969)
King Crimson's debut provides a perfect example of where psychedelic rock ends and progressive rock begins. With songwriting fueled by the dynamic partnership of Ian McDonald and Robert Fripp, there is a lush classical grandiosity to these five epic songs. In the course of the band's history, most fans likely tend to think of King Crimson as the Fripp-run vehicle that it eventually became. Yet the UK band's debut shows the origins of their sound, and how this collection of incredibly arranged and executed sounds challenged what music could be, leaving the door open for them to continue experimenting, evolving and yes, progressing. – WL
Read More: On In the Court of the Crimson King, King Crimson set the bar for prog rock
Listen/Buy: Spotify | Merchbar (vinyl)
---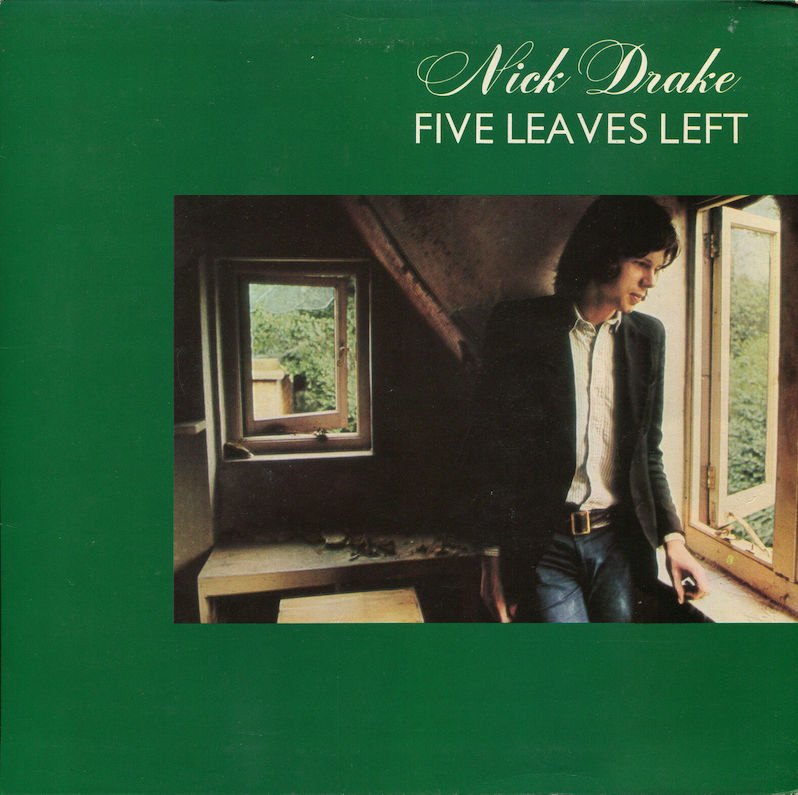 22. Nick Drake – Five Leaves Left (1969)
With the benefit of hindsight, it's hard to view Nick Drake's debut album as anything but a revelation, but at the time, it felt like a failure. Drake and producer Joe Boyd had differing views on their approach to the studio; Drake preferred a more natural sound while Boyd liked the idea of studio-as-instrument enhancement. And despite featuring guests from Pentangle and Fairport Convention as featured players on the album, it was promoted poorly and didn't sell particularly well after its initial release. Of course, now we know better—that it's a gorgeously poetic set of English folk with stunning fingerstyle guitar, haunting string arrangements and lyricism at once evocative and cryptic. Over his next two releases, Drake would both expand his studio approach and subsequently pull it back to its starkest, but Five Leaves Left is perhaps the greatest thing album to come from compromise. – JT
Listen/Buy: Spotify | Amazon (vinyl)
---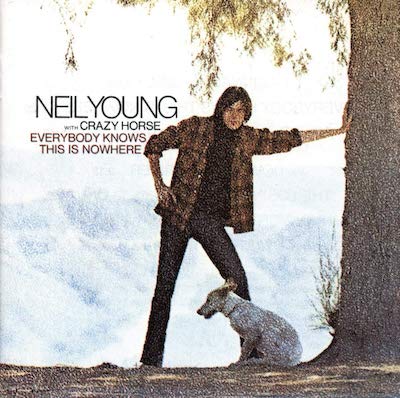 21. Neil Young and Crazy Horse – Everybody Knows This is Nowhere (1969)
Just four months after a promising debut, backed by a team of players who brought an added intensity to an already stunning foundation of melodic folk rock, Neil Young made a reintroduction with Everybody Knows This Is Nowhere. An album of happy accidents and almost divine inspiration, Young's sophomore album is rife with underwritten pieces left open for expanded improvisation, lo-fi raw scratch vocal tracks through cheap mics and four songs written while Young was in the grips of a 103-degree fever. Those songs—"Cinnamon Girl," the title track and twin epics "Cowgirl in the Sand" and "Down by the River"—just happen to be some of the greatest among his entire recorded works. Acting almost as a second debut for Young, Everybody Knows This is Nowhere found the Canadian singer/songwriter embracing the unpredictable, hell bent on fashioning it into something raw, weathered and loud. – JT
Listen/Buy: Tidal | Merchbar (vinyl)
---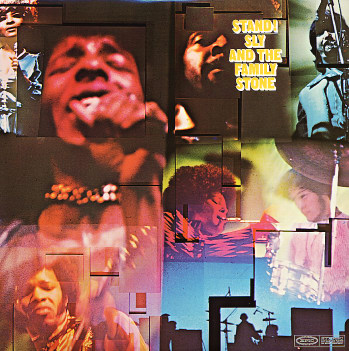 20. Sly & the Family Stone – Stand! (1969)
Stand! and There's a Riot Goin On are bookends documenting how a multi-gendered, multiracial band could make radio-friendly soul, protest message music with the N-word aimed at '60s racists, and raunchy funk that made the blues fall out. Sly and The Family Stone stunned audiences with their humanity. A rock/soul act featuring a black woman on trumpet and some white dude on drums performing at the 1969 Harlem Cultural Festival. Understand this. It's Harlem USA, baby. Come correct. Everyone under 25 knew what time it was, but the elders…that was gonna take a couple of songs for folks to get comfortable. Nobody booed, but they did leer.
This West Coast state of mind, strutting across the stage in their street clothes before playing a single note, delivered the future, predicting Prince and The Revolution by more than a decade. Between these two paramount records, Sly and his partners reached their zenith and then the actual summit, providing the consummate trajectory for tumbling all the way down into The Bay.
And somehow, Sly Stone, the man Miles Davis would not allow to watch him rehearse because "if this motherfucker learns jazz, I'm outta business," made high-flying art out of the ebb and flow of these times. Apple Music perfectly identifies Stand! as "funk," but this was cultural music, representing what was blowing in the air. Sly captured it all in a bottle before the whole thang blew apart. – JPS
Listen/Buy: Spotify | Amazon (vinyl)
---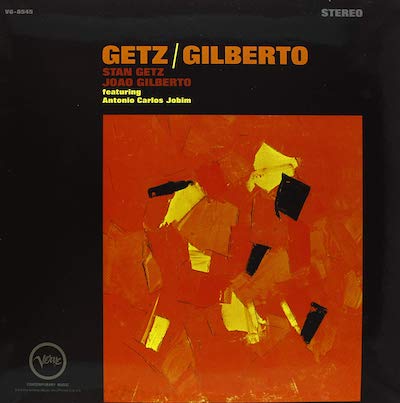 19. Stan Getz & João Gilberto featuring Antonio Carlos Jobim – Getz/Gilberto (1964)
The Aristotle-attributed phrase "the whole is greater than the sum of its parts" has been distilled into a pair of popular buzzwords. Gestalt appeared in the early 20th century, a psychological concept dealing with interpretation of patterns and perception of your surroundings. Synergy was popularized in late-20th century commerce, describing efforts to produce more in collaboration than one could individually. While the former can influence art, it's the latter that really made Getz/Gilberto hum. Conflict and doubt permeated this attempt to capitalize on bossa nova sounds brought to jazz a few years prior. American saxophonist Stan Getz's insistent stylings clashed with Brazilian guitarist João Gilberto's restraint. Pianist Antonio Carlos Jobim's compositions were dismissed by translating lyricists. Lots of responsibility and faith were placed in the very first recordings of Gilberto's wife Astrud, and in the studio decisions of producer Creed Taylor—he was unsure of the results himself, delaying the album's release for a year. All this, and yet their efforts put the names of places like Ipanema and Corcovado on whispering winds to this day, beckoning us to tropical calm and bachelor-pad cool. – AB
Listen/Buy: Spotify | Turntable Lab (vinyl)
---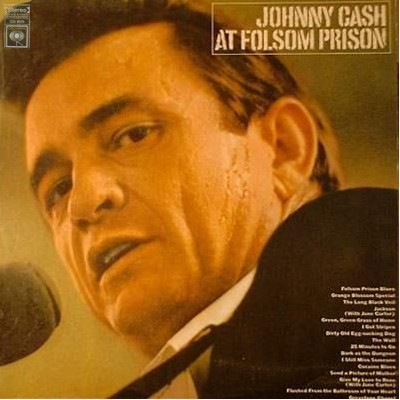 18. Johnny Cash – At Folsom Prison (1968)
Maybe it was Johnny Cash's own run-ins with the law that prompted him to play for prisoners. Growing up poor, picking cotton in Arkansas, he lived a difficult life—not much different from what those at Folsom State Prison were facing. Released May 6, 1968, At Folsom Prison comprises songs about murder, drinking, jail time, bar fights, eternal regrets, stolen love, bloody teeth, and black eyes. With his deep, instantly recognizable voice, Cash lamented loss, life and death, detailed dramatic showdowns and entertained dark thoughts. Originally recorded in 1955, the opener, "Folsom Prison Blues," was inspired by the 1951 crime film shot within its walls; the album closes with "Greystone Chapel," penned by Folsom prisoner Glen Sherley, whom Cash helped discover. The success of At Folsom Prison brought Cash his own redemption of sorts and rejuvenated his then-ailing career, stunted by drug abuse. – Emily Reily
Listen/Buy: Spotify | Merchbar (vinyl)
---
17. Charles Mingus – The Black Saint and the Sinner Lady (1963)
You'd need several hands to count all of bassist and bandleader Charles Mingus' myriad accomplishments as a jazz artist prior to the release of this album—and as this list shows, there were masterpieces flanking it on either side. But The Black Saint and the Sinner Lady is his most sublime expression as an artist, a four-part ballet that intertwined threads of deep personal anguish, mesmerizing feats of classical arrangement blended with jazz instrumentation, bawdy burlesque and furious performance. It's at once among Mingus' most intricate and complex sets of music as well as one of his most purely awe-inspiring, a narrative work where the details of the backstory matter perhaps less than the impact it leaves on the soul. -JT
Listen/Buy: Spotify | Turntable Lab (vinyl)
---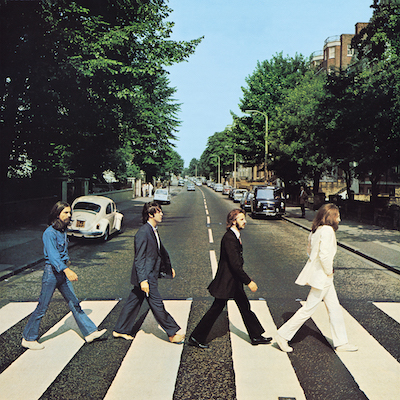 16. The Beatles – Abbey Road (1969)
Even if this album were only its second side, starting with the impossibly perfect "Here Comes The Sun" into the rain-drenched beauty of "Because" before rolling into that prog-beckoning suite, it would be one of the greatest records of all time. That it includes the convivial motley crew of its much more tonally varied first side, especially the wildly underrated "Octopus' Garden," makes it undeniable. Anyone who says the Beatles are overrated is lying. – LH
Listen/Buy: Spotify | Merchbar (vinyl)
---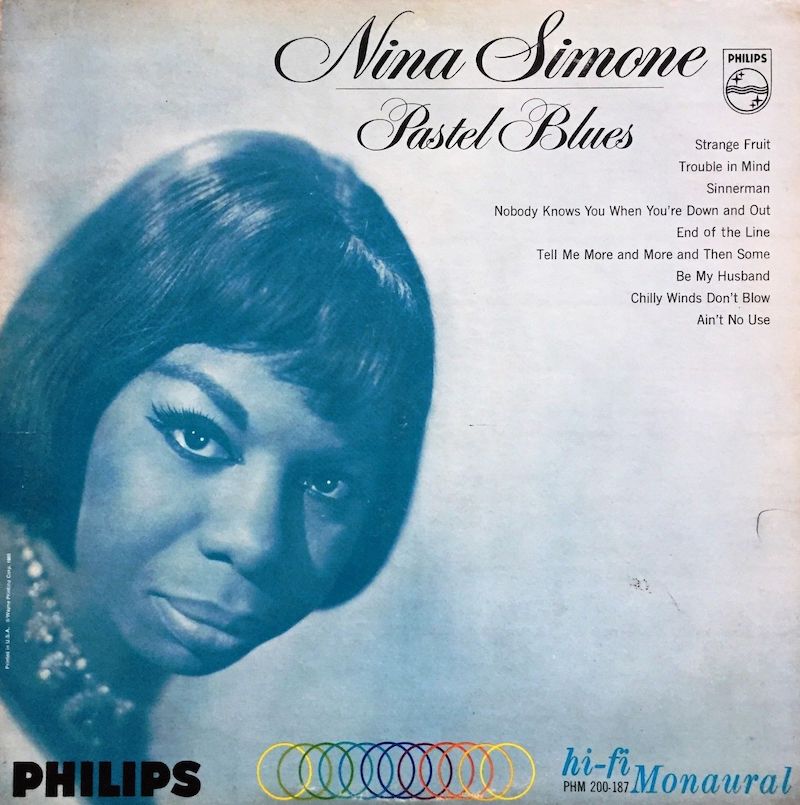 15. Nina Simone – Pastel Blues (1965)
Nina Simone released more than one album during the '60s that featured the word "Blues" in its title, and few singers were better fit to channel that very thing, drawing from a deep well of emotion and power on performances like those on 1965's Pastel Blues. Though perhaps not as raw in arrangement as the songs on Nina Simone Sings the Blues just two years later, these are songs of heartbreak and anguish, tenderness and intensity. The individual pieces themselves are immaculate, some of the most moving moments in Simone's recorded catalog, but let's not overlook the masterful sequencing, opening with the breathtaking vocals-and-drums introduction of "Be My Husband," moving through a stretch of stunning standards only to bring down the black curtain with the mournful and devastating "Strange Fruit," and then rise up once again for the fire-and-brimstone showstopper of a closer, "Sinnerman." Pastel Blues is a studio album with the climaxes and immediacy of a fantastic live set, gilding Simone's status as the High Priestess of Soul. – JT
Listen/Buy: Spotify | Turntable Lab (vinyl)
---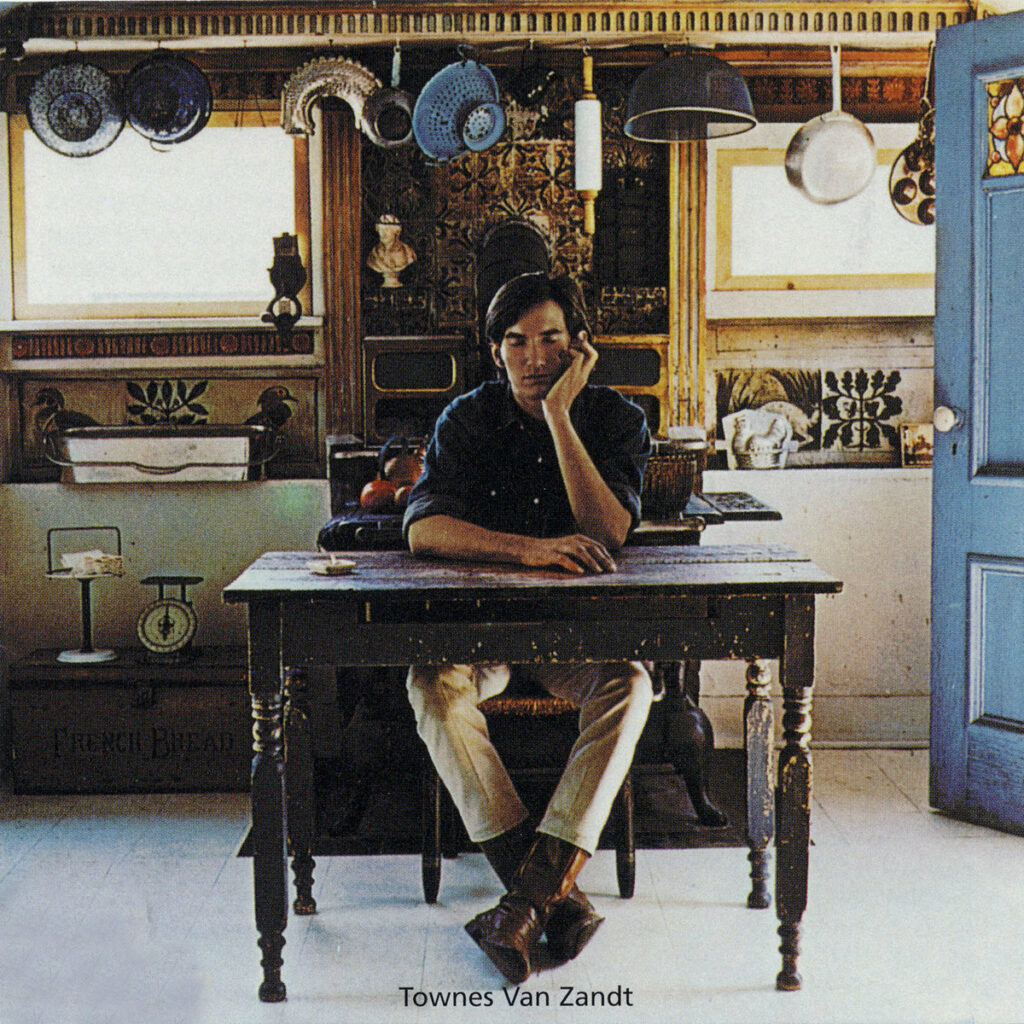 14. Townes Van Zandt – Townes Van Zandt (1969)
Townes Van Zandt sounds like you're getting punched in the gut by your oldest friend. It's as beautiful to listen to as it is difficult to sit through, given that Van Zandt wraps you into stories of (among other topics) rough, down-on-their-luck protagonists only to reveal they're addicted to codeine and waiting to die. His world is barren and lonely, and the horizon is constructed with fingerpicked guitar lines. It's desolate and delicate, with every tale feeling both like the end of the world and another day in the life. However, by sharing them, Van Zandt becomes an unlikely hero in his own right. His self-titled third album makes you want to root for him because of how gorgeously he conveys, and how deeply he understands on a universal level, pain. – CD
Read More: Treble 100—Townes Van Zandt's Townes Van Zandt
Listen/Buy: Bandcamp | Turntable Lab (vinyl)
---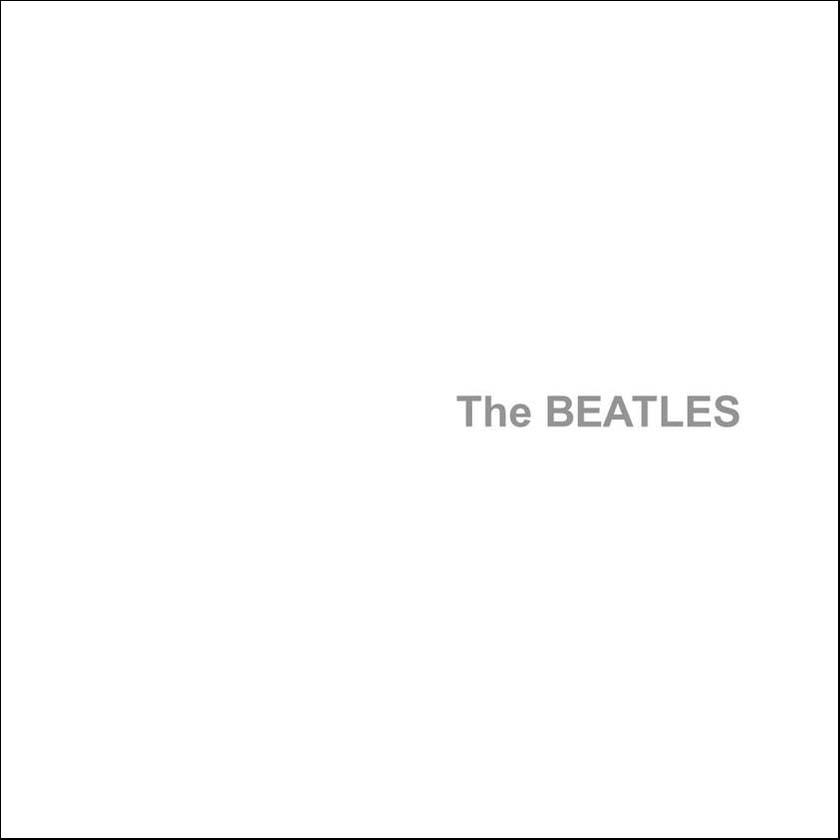 13. The Beatles – The Beatles (White Album) (1968)
Though this is true of many of The Beatles songs, perhaps no album by the band is more committed to the proposition Don't ask why; ask why not. On most days, this is my favorite Beatles album. Not because it's the most consistent—in fact, it's almost the opposite. I like being yanked from "Dear Prudence" to "Wild Honey Pie" to "Helter Skelter." Not to mention the fact that songs like "I'm So Tired" and "Happiness Is a Warm Gun" are standouts from a band with little to prove that, at least to my mind, stack up against the best they've ever recorded. Given the way The Beatles were always willing to throw ideas at the wall with such playfulness, I'm thankful we got an unwieldy double album from them while they were still together. – TD
Listen/Buy: Spotify | Turntable Lab (vinyl)
---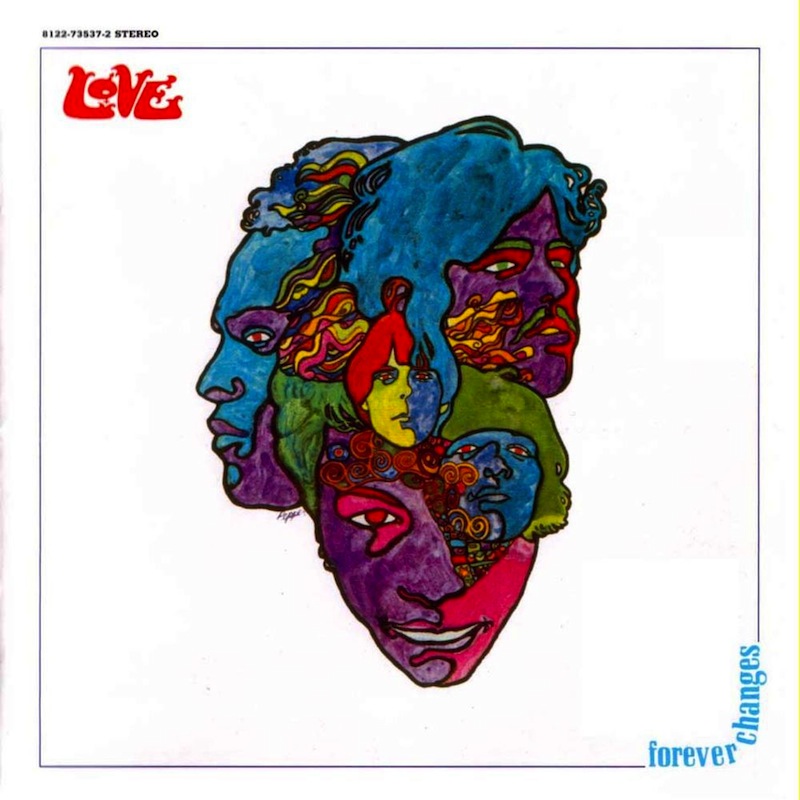 12. Love – Forever Changes (1967)
The colorful LSD-trip depiction of the faces of the members of Los Angeles band Love on the cover of their third album Forever Changes offer a slightly misleading indication of the content of their psychedelic folk. They were very literally called Love, yet in the fall immediately after the so-called Summer of Love, the band—who less than a year prior had delivered the explosive proto-punk anthem "Seven and Seven Is"—offered a set of songs as bleak and as cynical as anything released that year or maybe that decade. (Note singer Arthur Lee holding a broken flower pot on its back cover.) Forever Changes is a deeply haunted record—by violence and war, by racism and addiction, and a country or even a world that can't break out of its inclination toward self-destruction. Darkness permeates every corner of the album, even if beauty's not too far behind, with folk swirling into blazing psych-rock on "A House is Not A Motel," fiery samba on "Maybe the People Would be the Times or Between Clark and Hilldale" and Bacharachian lounge-pop on "The Good Humor Man He Sees Everything Like This." Love's defining album, Forever Changes fared poorly commercially but, like many of the albums surrounding it here, left a permanent impression on rock music. -JT
Read More: Treble 100—Love's Forever Changes
Listen/Buy: Spotify | Merchbar (vinyl)
---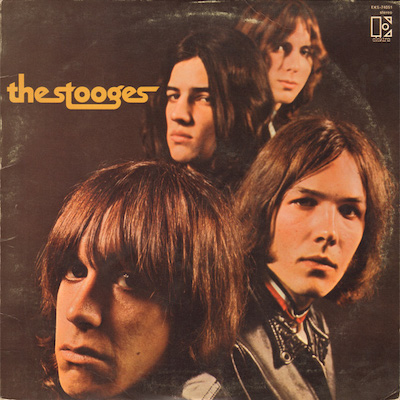 11. The Stooges – The Stooges (1969)
It was within the first few bars of the first song on their self-titled debut that the Stooges earned their credentials as being (arguably) the first punk band. "Another year with nothing to do," mumbles Iggy on "1969." "I say 'Oh my' and a, a 'boo-hoo'." It's a breathtaking display of apathy—who could have lived through the '60s and concluded that there wasn't much going for it?—followed up by a scathing dollop of self-deprecation so palpable you can almost taste it. And it struck a chord. The Stooges' perfect balance of nihilism with semi-ironic disgust (as well as some vulnerable moments that, somewhere down the line, punk started pretending it didn't have anymore) make it the essential kicking-off point for the genre that would come to revolutionize popular music in less than a decade. – EB
Read More: Treble 100—Iggy & the Stooges' Raw Power
Listen/Buy: Spotify | Merchbar (vinyl)
---
10. The Rolling Stones – Let It Bleed (1969)
A heavy darkness hangs over The Rolling Stones' final album of the decade, both because it coincided with the firing and subsequent death of former member Brian Jones and because of the sinister thematic material found on the album itself. Kicking off with "Gimme Shelter," a song so good that Martin Scorsese can hardly be blamed for using it in more than one movie, the band, along with backing vocalist Merry Clayton, offer a warning: "rape, murder/It's just a shot away." The rest of the album, building on the bluesy foundation of Beggars Banquet, is more druggy, fiery and sometimes lasciviously dangerous, as on the harmonica-driven vamp "Midnight Rambler." That it closes on the gospel-inspired "You Can't Always Get What You Want" feels like a last gasp of salvation after the chemical binges and apocalyptic visions—escorted to church by the devil himself. – JT
Listen/Buy: Spotify | Merchbar (vinyl)
---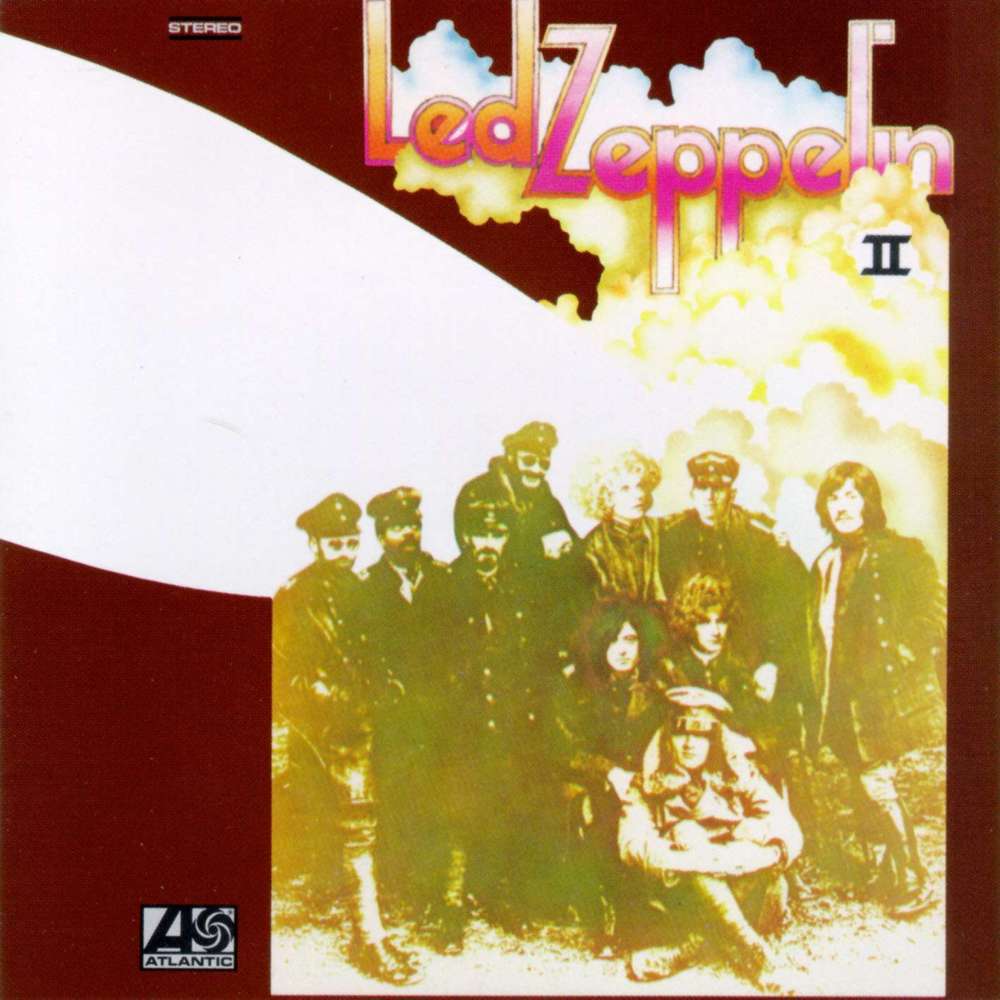 9. Led Zeppelin – II (1969)
There is a period in any rock fan's life where this is their favorite record. Pulling out highlight tracks is a fool's errand; where the group's shocking mastery of the fusion of blues rock, heavy metal and lingering psych/prog elements were already present on their debut, this is the apex of that early sound of the group. While later records would see them radically expand their arthouse and metallic mastery, II remains among the greatest blues rock records of all time for a great god damn reason. – LH
Listen/Buy: Spotify | Amazon (vinyl)
---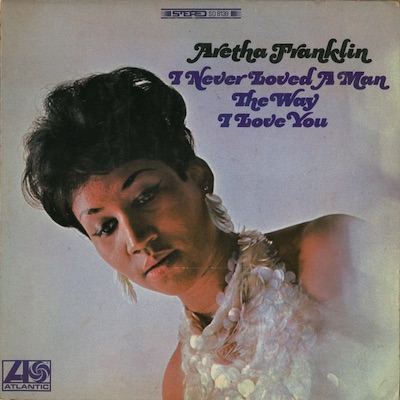 8. Aretha Franklin – I Never Loved a Man the Way I Loved You (1967)
Aretha Franklin's tenth album isn't necessarily her boldest slice of soul, but a tight set of pop songs with a veteran's intuitions. But the Queen of Soul's first LP on Atlantic was also a breakthrough, a key rung on the ladder she'd climb into her golden era. "Respect" became her signature, but there's plenty of sublime, gospel-steeped pop to soak up beyond that iconic anthem. The singing and arrangements of songs like that one, the title track and "Do Right Woman, Do Right Man" are as honest and commanding as their messages of empowerment and love. "Baby, Baby, Baby" is a shot of organ-driven ache, and "A Change is Gonna Come" is a stirring take on Sam Cooke, one of her greatest influences. Across these eleven songs, Aretha celebrates femininity, urges mutual respect, and sings her heart out. Every soul singer since has taken note. – CB
Listen/Buy: Spotify | Merchbar (vinyl)
---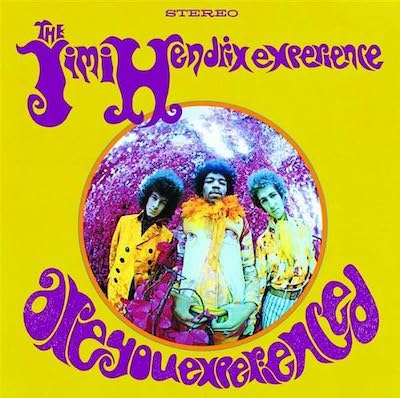 7. The Jimi Hendrix Experience – Are You Experienced? (1967)
Jimi Hendrix was always best understood through his live presence more than his albums, and this placement may be somewhat anachronistic looking back with the context of all his wildest performances in mind. Regardless of how well it represents a mythical body of work, Are You Experienced? stands alone as one of the greatest debut studio albums from any artist. Not only did it give us a handful of Hendrix's most iconic tracks, but the run of this album permanently changed the course of rock. The legend of Hendrix's virtuosic performance ethos will always stand taller than any given set of songs, but drop the needle on this one and see where it all began. – FJ
Read More: Treble 100—The Jimi Hendrix Experience's Are You Experienced?
Listen/Buy: Spotify | Amazon (vinyl)
---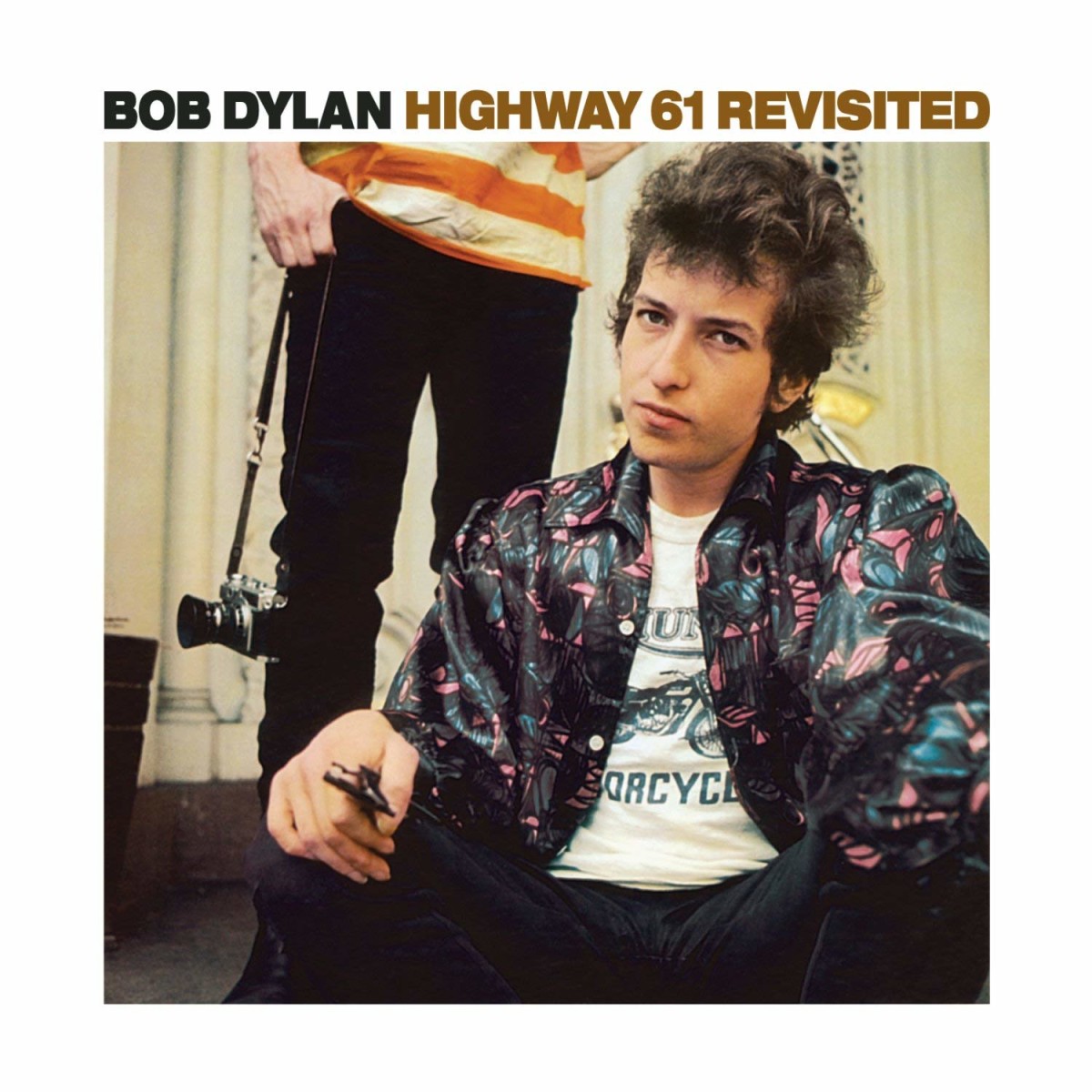 6. Bob Dylan – Highway 61 Revisited (1965)
Like all Dylan's best work, Highway 61 Revisited is infinitely puzzled over and debated by fans and critics. Whatever your chosen interpretation of whichever song, one can't deny 61 is a whirlwind tour through the universe of mid-1960s American music—rock, blues, pop, R&B and folk merging into a sound all Dylan's own. The man is 100 percent in his bag lyrically on 61, whether it's the Rimbaud-indebted surrealism on "Desolation Row" or the juxtaposed humorous and horrific symbols throughout electric folk blues rave-up "Tombstone Blues." Consider how many layers are packed into four brief lines from the latter: "The commander-in-chief answers him while torturing a fly/Saying 'Death to all those who would whimper and cry.'/And dropping a barbell, he points to the sky and says/'The sun's not yellow, it's CHICKEN!'" – LG
Listen/Buy: Spotify | Amazon (vinyl)
---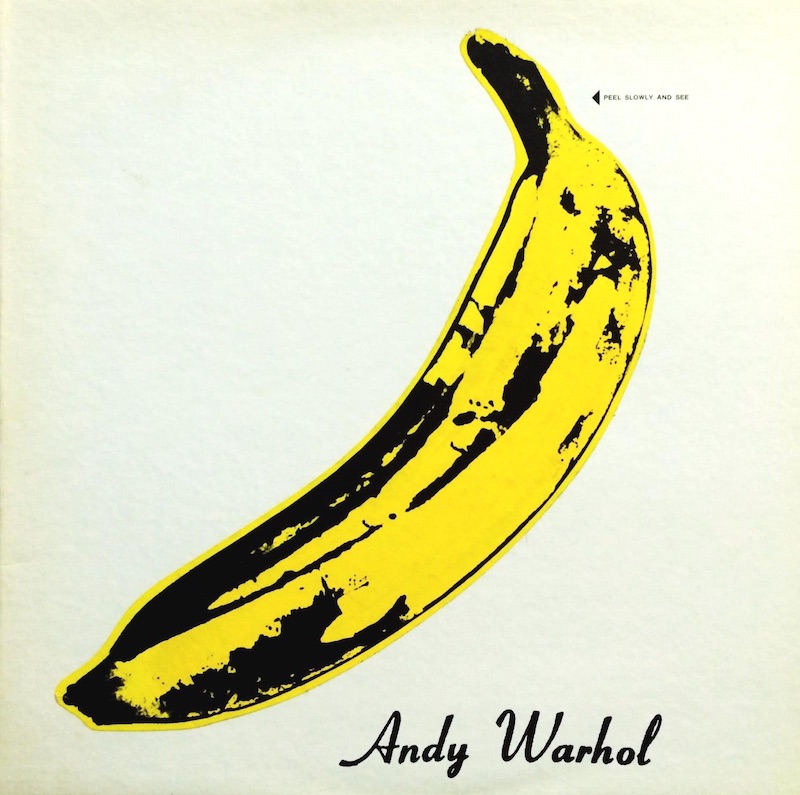 5. The Velvet Underground – The Velvet Underground & Nico (1967)
Of the many thousands of things to love about this album, one that stands out is its range. We get sunny celesta-overdubbed pop, cauterized guitar distortion, electric viola like a greasy skillet, a still-unequaled drug epic, a truly tender love song, a closing guitar solo meant to imitate Ornette Coleman, and plenty of weird sex. We also get two very different lead singers—Nico husky and sincere, Lou Reed sneering, down and out—who fit equally well into its deviant universe. And, amazingly, the whole thing was bankrolled by Andy Warhol as part of a multimedia exhibition. It's well-known this album was virtually ignored upon its release, but now it seems impossible it didn't take the world by storm.- CB
Listen/Buy: Spotify | Turntable Lab (vinyl)
---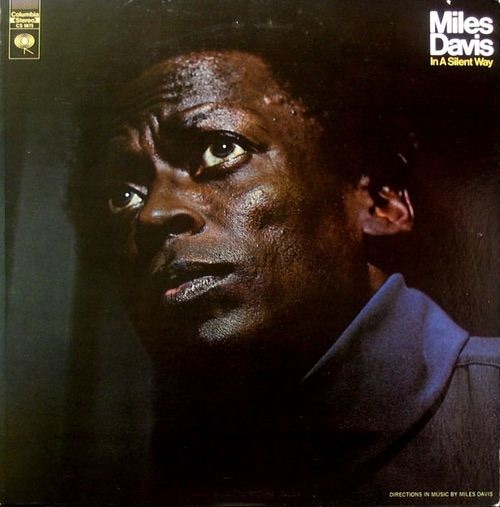 4. Miles Davis – In a Silent Way (1969)
The first entry of Miles Davis' electric period didn't begin with an authoritative bang, an attention-grabbing pronouncement of where jazz was headed. Instead, the sound of In a Silent Way was insular, meditative, patient; a quiet but assured step into unknown territories. Tony Williams' hi-hat chugged along below the surface, organs and keyboards meshed into strange, dissonant, lulling textures, McLaughlin's guitar and Miles' trumpet noodled gently through the atmosphere. For the majority of the record, the band is testing the terrain, padding around, growing familiar with an undiscovered palette. It's in the latter half of side two that they finally let loose. One of the great bass-lines enters the scene and the eureka moment arrives. The band explodes into celebration for a short time before returning to tranquility. The work is done, a new music emerges. – NS
Read More: A History of Jazz Fusion in 30 Essential Albums
Listen/Buy: Spotify | Merchbar (vinyl)
---
3. The Beatles – Revolver (1966)
The conclusion changes all the time, but in 2023 there seems to be a broad consensus that Revolver is the finest Beatles album. It's the band's most artistically elegant, reaching a zenith of studio wizardry ("Tomorrow Never Knows" still sounds like it's from another dimension), emotional depth (the brutally sad "Eleanor Rigby") and elegant simplicity ("Yellow Submarine"'s transcendent escapism). Even amidst the rest of the Fab Four's epochal discography, Revolver's consistent and effortless brilliance stands out. Every track is a diamond-hard, bulletproof work of art and each could place atop lists of the greatest pop songs of all time. Everyone has their own personal favorites; for this writer it's the soaring riffs of "And Your Bird Can Sing" and the crystalized happiness that is "Good Day Sunshine." A titanic creation that's as close to a perfect album as has ever been created. – TM
Listen/Buy: Spotify | Amazon (vinyl)
---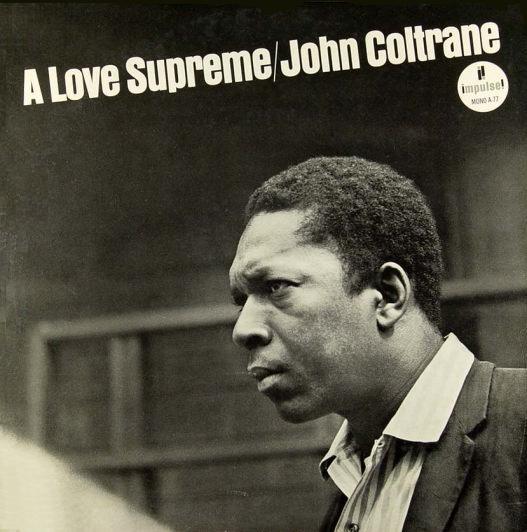 2. John Coltrane – A Love Supreme (1965)
In July of 1968, Gene Roddenberry brought to the Star Trek universe the concept of "infinite diversity in infinite combinations," an underpinning belief of how the show should present and explore society through science fiction. It could be argued that John Coltrane had executed a proof of concept three years prior, representing personal redemption through musical composition. After powering through five days of writing and one day of studio sessions, he and his classic quartet (pianist McCoy Tyner, bassist Jimmy Garrison, drummer Elvin Jones) produced endless permutations of a central four-note motif, including a sung one, and surrounded it with desperate, yearning aural gospel that acknowledged Trane's professional and private missteps. The defining release of Coltrane's career, the foundational work of spiritual jazz, A Love Supreme is the heart through which all other jazz blood passes. – AB
Listen/Buy: Spotify | Turntable Lab (vinyl)
---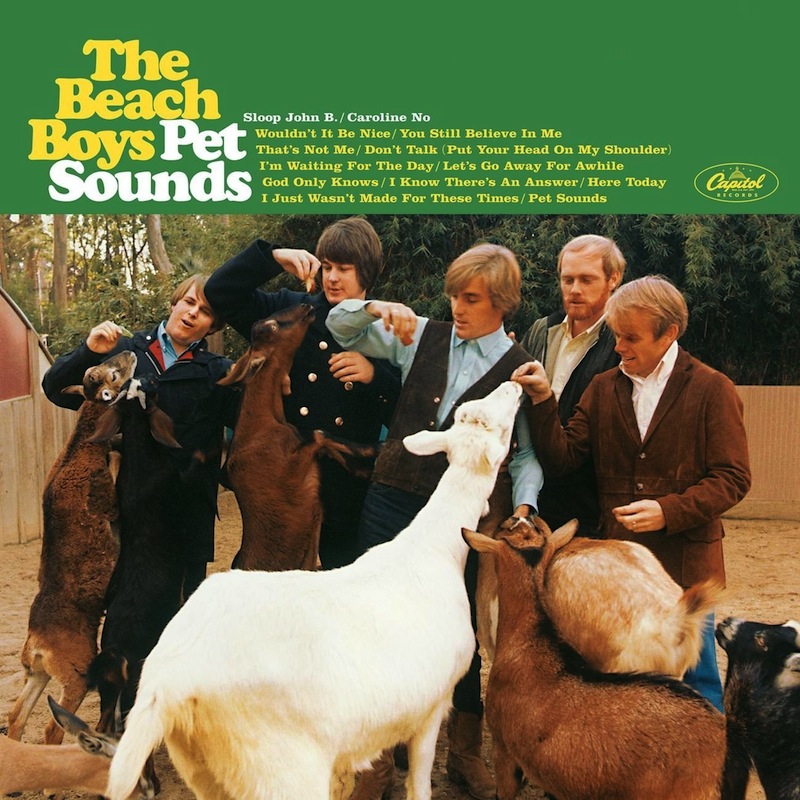 1. Beach Boys – Pet Sounds (1966)
The 1960s, more than perhaps any other decade in popular music, reveals a more direct line of influence from one great work to another with apparent points of origin and inspiration. Pet Sounds wouldn't have existed had Brian Wilson not heard The Beatles' Rubber Soul, which wouldn't have been made had The Fabs not been introduced to Bob Dylan (and cannabis), and so on. But Pet Sounds, perhaps more than any other album, feels like a watershed moment for exploring what was possible with popular music—an album that had no peers upon its release and inspired thousands of successors.
Famously described by Brian Wilson as "teenage symphonies to God," Pet Sounds revamped the Beach Boys from their carefree California girls and little deuce coupes to a gorgeously arranged vehicle for introspection and more deeply personal feelings of doubt and the disillusionment that comes with adulthood. But where being a grown-up often feels like varying shades of drab, Wilson and company treat their emotional journey with every color in the box. Strings, harmonium, horns both French and bicycle—it's all here within these vibrant and immaculate arrangements.
The wondrous sound of the album only makes the anguish cut deeper; it's hard to imagine "Don't Talk (Put Your Head on My Shoulder)" being as devastating with a simpler tonal palette, or "I Just Wasn't Made for These Times" as relatably lonesome without its tinge of psychedelic twinkle. There's scarcely a moment on Pet Sounds that's not rife for closer listening, both for the dazzling array of sonic brilliance it contains or the truths they surround. After 57 years, there's still so much to untangle and get lost in, and so many composers it inspired all these years later, hoping to craft their own spiritually ambitious studio masterpiece. -JT
Listen/Buy: Spotify | Merchbar (vinyl)
---
Treble is supported by its patrons. Become a member of our Patreon, get access to subscriber benefits, and help an independent media outlet continue delivering articles like these.