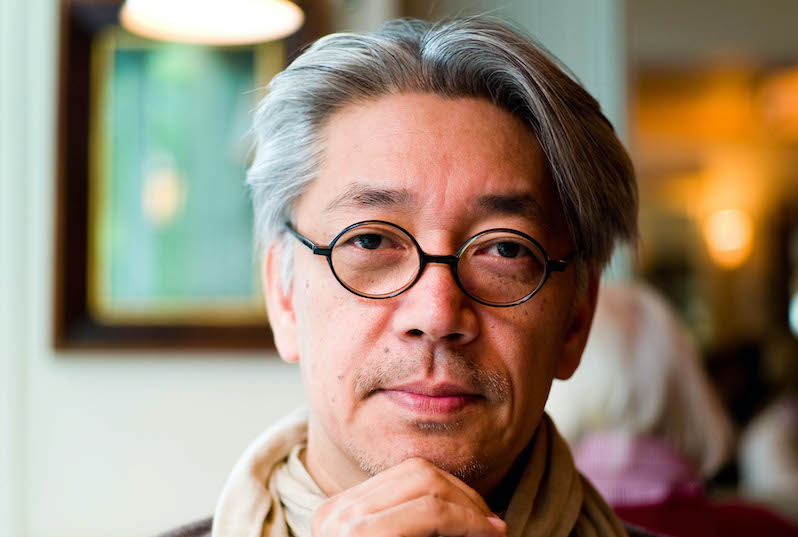 Joi Ito/Creative Commons
Legendary composer and innovator Ryuichi Sakamoto has died, according to a post from his official account on Twitter. He was 71. The Japanese-born composer first shared a statement in 2021 that he had been diagnosed with colon cancer, five years after being treated for throat cancer. A statement from his management company, Commons, stated that he died on March 28.
"While undergoing treatment for cancer discovered in June 2020, Sakamoto continued to create works in his home studio whenever his health would allow," Commons wrote in their statement. "He lived with music until the very end. We would like to express our deepest gratitude to his fans and all those who have supported his activities, as well as the medical professionals in Japan and the U.S. who did everything in their power to cure him. In accordance with Sakamoto's strong wishes, the funeral service was held among his close family members."
Sakamoto was born in 1952 in Tokyo and began playing piano as a child, and started writing his first songs at age 10. He enrolled in studies at the Tokyo National University of Fine Arts and Music in 1970, with an emphasis on electronic and ethnic music. After graduating, he recorded as a session musician throughout the '70s, where he began to work with Haruomi Hosono and Yukihiro Takahashi. And in 1978, they officially formed Yellow Magic Orchestra, a pioneering synth-pop group.
YMO released their self-titled debut album in 1978, which coincided with the release of Sakamoto's solo debut, Thousand Knives of Ryuichi Sakamoto. Yellow Magic Orchestra then released Solid State Survivor in 1979, featuring the Sakamoto composition "Behind the Mask," which became internationally successful and was covered by Michael Jackson. The group released four more albums before going on hiatus, at which point Sakamoto began working on music for films, like 1983's Merry Christmas, Mr. Lawrence and 1987's The Last Emperor, for which he won the Academy Award for Best Original Score. He also began a longstanding collaborative relationship with David Sylvian on albums such as Brilliant Trees and Secrets of the Beehive.
Sakamoto won two Golden Globes for his soundtrack work, and was most recently nominated in 2015 for his score for The Revenant. He also won a Grammy Award for his score for The Last Emperor. His last album was this year's 12.