Remake/Remodel: The Police – Synchronicity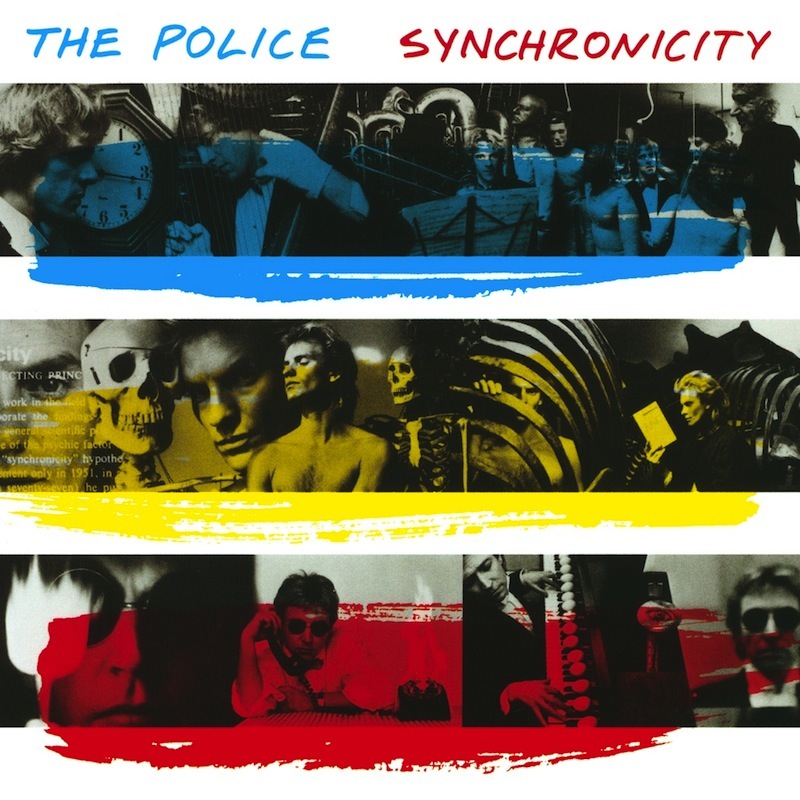 Welcome back to Remake/Remodel, the column where one of Treble's editors or contributors takes a classic—if imperfect, to our ears—album, and proposes an alternate tracklist in an effort to provide a different, albeit highly enjoyable listening experience. This time we're digging back through the archives to tinker with an album that's simultaneously one of the greatest recordings of the 1980s and a notoriously flawed record: The Police's Synchronicity. Inarguably one of history's greatest bands, The Police put out five records that all stand the test of time, though it'd be a stretch to say any of them were perfect. Ghost in the Machine and Synchronicity are the closest, but the weirdest thing about the latter is that its filler tracks are seemingly even more at odds with its peak. Moreover, its sequencing is weirdly lopsided—it's what you'd call a backloaded album. All the hits are, for the most part, on the second half of the album. And you have to wade through a couple of the less essential tracks to get there. So here's an attempt to get everything back in order, and get it to 10 out of 10 status.
What's gone: "Miss Gradenko," which is fine but by no means memorable; "Mother," which is memorable but not necessarily in a good way; and "Walking In Your Footsteps," which is a good enough track, but we had to make room for a couple of songs that were even better. In their place are a couple of underrated b-sides, a bonus track from the CD release and a shuffle of the deck before we get started. And here we go.
Side A
"Synchronicity I"
I like how Synchronicity begins in its current form. There's urgency. There's momentum. There's minimalism? Not exactly, but there's something Reich-ian about the pulses that open the track, which quickly give way to some proggy new wave rock that's heavy on climax. This is The Police with exclamations added after every phrase, and it's somehow still thrilling long after the fact.
"Tea in the Sahara"
There's nothing necessarily wrong with "Walking In Your Footsteps," but it seems a bit more like a b-side. I do like the transition from a charged-up rock song into a more atmospheric track, however, and seeing as how the second side was already a bit stacked, I wanted to do a little surgery and bring one of the ringers up to the A side. This is the actual closing track of the original album (not "Murder by Numbers," but we'll get to that). It's atmospheric and moody, but it doesn't necessarily have to be a closer. It sounds weirdly natural at track two.
"O My God"
This is just a good solid Police rock song, and doesn't have to go anywhere. It works just fine at track three, bringing the tempo back up after a foray into a dark mist.
"Once Upon a Daydream" ("Synchronicity II" b-side)
Speaking of dark…this b-side to the "Synchronicity II" single is stunning in its musical motif, and violently dark in its lyrical imagery. It's understandable why it was left off the album, but it's also kind of great. Written during the Ghost in the Machine era, "Daydream" is essentially a love song that turns horribly violent and grotesque, and thus seems like a bit of an outlier. But then again, my version does away with the lighter material, so we're just going full-on sinister Synchronicity. We're owning it.
"King of Pain"
Again, bringing a ringer from side two up to the first half. There's an argument for "King of Pain" being the best song on the album (or tied with "Synchronicity II") and I don't really see any evidence to the contrary. It's a magnificently constructed track, stunning in its progression, with one of the best melodies the band ever wrote. It also feels like an ending—in this case, a triumphant close to side one.
Side B
"Murder by Numbers" ("Every Breath You Take" b-side)
Until I started buying vinyl copies of albums I loved, I didn't even realize that "Murder by Numbers" was a bonus track on the CD release. And that's weird to me, since it's a better song than "Mother" or "Miss Gradenko." It's true though: It's not on the original tracklist. This darkly playful jazz rock torch song is a Police highlight, and it's a good lead-in to what's next.
"Every Breath You Take"
This ordinarily starts off the second side of the album, but it really needs something to introduce it. This is a monster hit, after all, and you need to lay down some red carpet for it to enter the room. And, you know, it's a dark song, reflective of the Cold War paranoia of the early '80s while under the guise of a love song. As Sting says to those who'd have it played at their wedding: "Good luck." So adding this monster anthem right after a song that makes light of murder doesn't seem so out of question, and it brings the pace back up after a dramatic segue into jazz-art weirdness.
"Wrapped Around Your Finger"
Another big hit from the early days of MTV—two in a row! And this one had a more iconic video, what with Sting knocking down the candles and Andy Summers thinking it was bullshit. It's a ballad, which makes it more of a natural fit for the second side, but it also has some of the reggae aesthetic that marked their style from day one, so it's a nice reminder of The Police's roots, of sorts.
"I Burn For You"
Another non-album track, another Ghost In the Machine-era song that somehow never found a home among the hits, but was easily as good as any of their most memorable songs. The funny thing about The Police circa 1981 is it might be their most fertile creative period, the dark mood capturing not only one of their two best albums, but a number of stellar outtakes. Including this one, a song from the BBC TV film Brimstone and Treacle, which starred Sting. This atmospheric and eerie standout feels like a proper penultimate track for this sequence, getting a little moody before we…
"Synchronicity II"
Get back to rocking! As I mentioned before, "King of Pain" and "Synchronicity II" are basically tied for best song on the album, and it's maybe not a coincidence that they each end their respective sides. Perhaps it's a compulsion on my part, but the build and the climax are things that a lot of albums don't fully take advantage of. And that's interesting to say, because Synchronicity actually put most of the best songs on the second side. But this tense, hard-driving and high-soaring anthem to the apocalyptic drudgery of everyday life makes a real jaw-dropper of an ending. And it creates a sense of symmetry—we begin with a "Synchronicity," and we end with one. It's the title of the record, after all.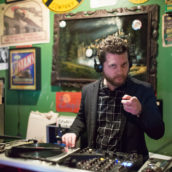 Jeff Terich
Jeff Terich is the founder and editor of Treble. He's been writing about music for 20 years and has been published at American Songwriter, Bandcamp Daily, Reverb, Spin, Stereogum, uDiscoverMusic, VinylMePlease and some others that he's forgetting right now. He's still not tired of it.