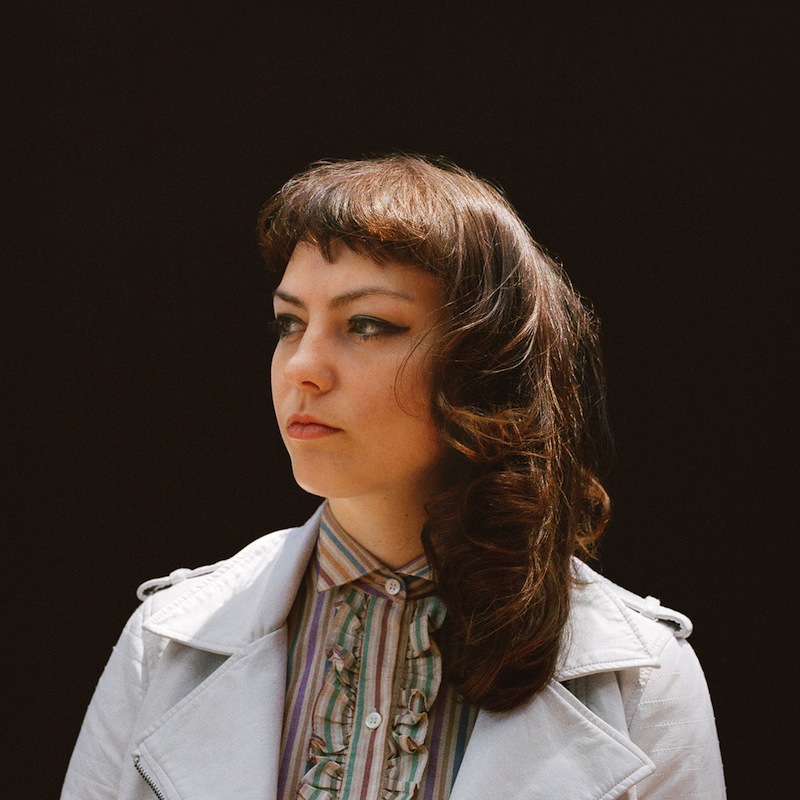 Angel Olsen has an ability to create an island from the ground where she stands, to put oceans between her voice and the rest of the world. To see her live is to see a rare gift—a stirring alto that silences rowdy bars and seems to stop time as words and energy flow from the stage. And while that's not necessarily unique to this St. Louis-raised singer/songwriter, she's the musician of her generation that most strongly possesses this timeless yet scarce gift.
This isn't so surprising, given her history. Olsen was raised by adoptive parents old enough to be grandparents and she grew up fascinated with what youth in early-to-mid century America would have been like. While kids her age were likely being introduced to Britney Spears she was getting a healthy serving of the Everly Brothers as well, taking in the days when pop music was more of a stoic exercise. And while she would later gain an interest in the rock and punk rock her peers were obsessing over, that idyllic vision of pop icons in the '30s, '40s and '50s would never really stray far from Olsen's sensibilities as an artist.
It was 2014's Burn Your Fire For No Witness, Olsen's Jagjaguwar debut, that brought those sensibilities to the forefront and combined them with some of the strongest songwriting in particular memory. With 11 songs that cut deep and gave each wound the space needed to breathe, that record was a natural step forward in Olsen's personal abilities. But she left even more of an impact with her ability as the leader of a band—a deceptively simple back-up trio of drums, bass and electric guitar. Burn Your Fire was a sonic masterpiece in both performance and production, and each moment—every build, every fall, every climatic arch or dismal sustain—felt wholly and unexpectedly organic. She created a world that felt like a miles-long tunnel, empty save for you at one end and her band at the other, with all that emotional and physical space left for the songs to reside in. It was the sort of album that surprises anew with each listen and a hell of an act to follow for Olsen and her band. And, from the sound of it, that's something she was entirely aware of.
On My Woman, rather than repeat the successful formula of Burn Your Fire or retreat back to her days of acoustic bliss, Olsen lowers the bridge and invites a little a more of the modern world onto that island. You won't find any electronic beats or tragically modern breakdowns, but you just might notice a tasteful synth run here or a slightly less countrified guitar lick here as Olsen and her band bring her music closer to the more modern territory of Sharon Van Etten or Jenny Lewis' solo career. And, as she did on Burn Your Fire, she uses production to her advantage, creating a warmer common space for the listener to reside in. It feels like we're sharing space a little closer this time around, as if Olsen's voice has a little less room to travel.
Olsen's lyrics occupy a more common space as well. While each word on Burn Your Fire felt immensely personal—intense testimonies and confessions exposed to the audience one measure at a time—My Woman takes ten perspectives culled from Olsen's experience as a woman and widens them into narratives for broader consumption. While she's hesitant to frame the record as intentional feminism, Olsen has admitted that those themes are present among the wider tones of survival and mundanity present in tracks like "Intern," "Not Gonna Kill You" and "Pops." Traveling between moments of heartbreak, depression, triumph and abuse, she paints words that make these scenarios feel painfully close by. And in that dark balance, with her suffering hanging in the light, those brutal words cut home even stronger than on Olsen's previous work.
The desolation and genuine expression of sadness in Olsen's voice in her most anguished moments reinforce the idea that she's on a lonesome space unto herself, but throughout the album, she's constantly reaching out. "Stop pretending I'm not there," she sings on the rollicking "Shut Up Kiss Me," "When it's clear I'm not going anywhere." Elsewhere, on the seven-plus-minute standout, "Woman," she pulls of a precarious balance of defiance, melancholy and sensuality when she sings, "I dare you to understand/What makes me a woman," amid an epic, Crazy Horse-worthy rock dirge. If Angel Olsen is on an island, she's not resigned to stay there. My Woman is her message in a bottle, a beautifully captured communiqué from an artist who only seems like she's oceans apart from the rest of us.
---
Label: Jagjaguwar
Year: 2016
Buy this album at Turntable Lab
---
Similar Albums: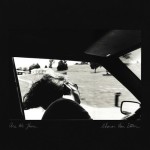 Sharon Van Etten – Are We There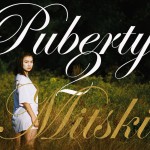 Mitski – Puberty 2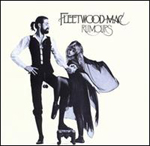 Fleetwood Mac – Rumours
---