Members of Melvins, At the Drive-In form Crystal Fairy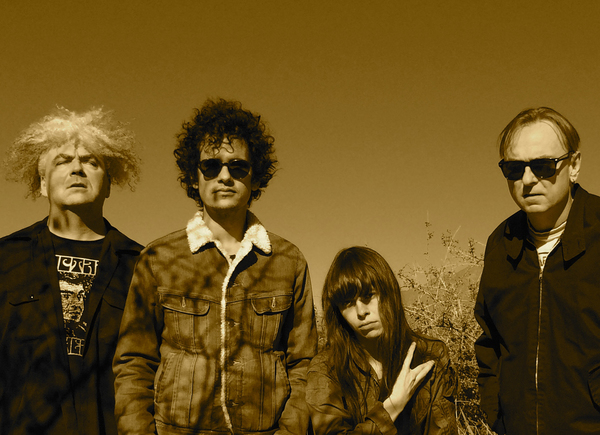 Members of The Melvins, At the Drive-In and Le Butcherettes have formed a new band called Crystal Fairy. The group features Melvins' Buzz Osborne and Dale Crover, At the Drive-In's Omar Rodriguez-Lopez and Le Butcherettes' Teri Gender Bender. The band is preparing to release their self-titled debut album on February 24 via Ipecac. However, today they've released their first single, "Drugs on the Bus," which will be released as a limited-edition 7-inch single via Amphetamine Reptile, with b-side "Necklace of Divorce," on October 10.
"When the Melvins toured with Le Butcherettes, Teri would come out at the end of the set and do [Bikini Kill's] 'Rebel Girl' with us," Crover says in a press release. "It was almost always the highlight of the show!  From doing that, we knew there was some chemistry between us that was worth exploring. We became close friends with both Teri and Omar on the tour and came up with the idea of starting a new band with them."
Listen to "Drugs on the Bus" below, and take a look at the album's tracklist.
Crystal Fairy Crystal Fairy tracklist:
1. Chiseler
2. Drugs on the Bus
3. Necklace of Divorce
4. Moth Tongue
5. Crystal Fairy
6. Secret Agent Rat
7. Under Trouble
8. Bent Teeth
9. Posesión
10. Sweet Self
11. Vampire X-Mass