Riot Fest vendor names pork sandwich after Morrissey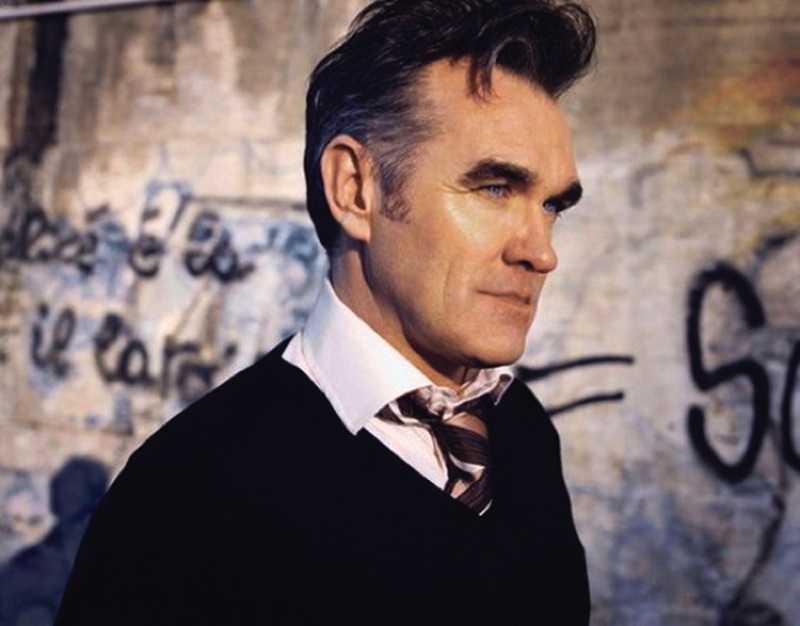 If you've ever seen Morrissey at a festival, you know that it's often hard to find meat from food vendors during his set. In fact, food vendors at Riot Fest in Chicago last month stopped selling meat while Morrissey performed, out of "respect to Morrissey and his animal rights activism." It turns out that not all of the vendors were thrilled with the decision. The owners of Puffs of Doom said to DNAinfo Chicago that they felt they were "bullied" by Morrissey's management, and in response ended up creating a new meat-filled sandwich named after the former Smiths vocalist: "The Pork Morrissey."
The sandwich is as far from vegan friendly as it gets. It features three types of cheese, bacon ranch macaroni and cheese, bourbon BBQ pulled pork and is topped with pimiento cheese. It'll be available at upcoming events where Puffs of Doom will be serving.
Luke Petillon, co-owner of Puffs of Doom, has no beef with Morrissey's veganism, but takes issue with making unreasonable demands of small businesses: "It bullied these little businesses that are already having a hard time hacking it," he says in an interview. "What it doesn't do is actually change anything."
Read our Remake/Remodel article on The Smiths' Meat Is Murder, in which we removed the title track.