Remake/Remodel: The Smiths – Meat Is Murder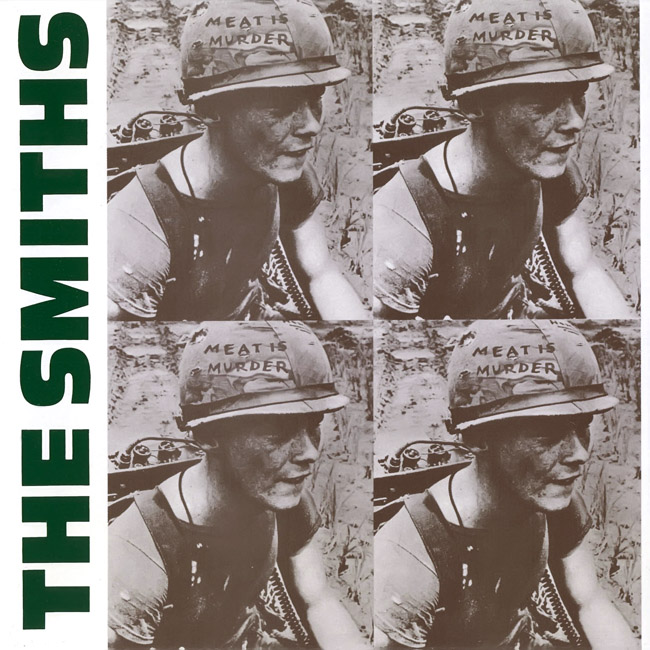 Welcome back to Remake/Remodel, the weekly column in which one of Treble's editors or contributors takes a classic—if imperfect, to our ears—album, and proposes an alternate tracklist in an effort to provide a different, albeit highly enjoyable listening experience. This week in the butcher shop, we've got The Smiths' sophomore record Meat Is Murder.
I recognize that it's a bit of a bold move to suggest edits to this one. It's an iconic record by a legendary band, and the band's sole number one record on the UK charts. But, while The Smiths never put out a bad record, Meat Is Murder has its problems; especially when it comes to its title track. I doubt anyone will argue with me that Morrissey has a tendency to go off on a self-serving, somewhat over-righteous streak every now and then, and "Meat Is Murder" was a tirade that didn't really fit in so well with the aggressive-yet-melancholy mood of the rest of the record.
So I cut out that title track, swapped in b-side "How Soon Is Now?", which was included on North American versions of the record anyway, and shuffled things around to adjust for the changes. I imagine the record would need a title change too. So let's just go with Barbarism Begins At Home. Is that macabre enough?
OK, the damage is done. Check out the in-depth rundown of my new and improved Meat is… er… Barbarism Begins At Home, and listen along to the playlist below. And don't worry—if you don't love my Meat Is Murder alternate tracklist, the original will always be waiting for you.
Side A (Four tracks; 21 min, 53 sec)
For the most part, I kept the songs close to one another, switching around to compensate for the notable change of flow. We start off with the high energy, dance-able stylings of "Barbarism Begins At Home" before sliding into the uptempo downer "I Want The One I Can't Have." Up next is the smooth, psych-tinged "How Soon Is Now?", bringing us into a nice groove before wrapping up Side A with melancholy ballad "That Joke Isn't Funny Anymore."
Side B (Five tracks; 18 min, 34 sec)
"Headmaster Ritual" was always a great opener, so I opted to use it as the start for Side B, to make sure we're keeping the pace up and everyone's mood sufficiently down. Just as on the original cut, it's followed by the spunky, folksy "Rusholme Ruffians." No big surprises there. Another song pairing I kept was that of the driving "Nowhere Fast" and the more reflective "Well I Wonder," which show up next. "Well I Wonder" serves as a soft closer, bringing us to the ground before the real closer, "What She Said" brings us home with three minutes of spunky, riff-driven good times.
You might also like: