Watch the fun, animated video for Lindstrøm's "Closing Shot"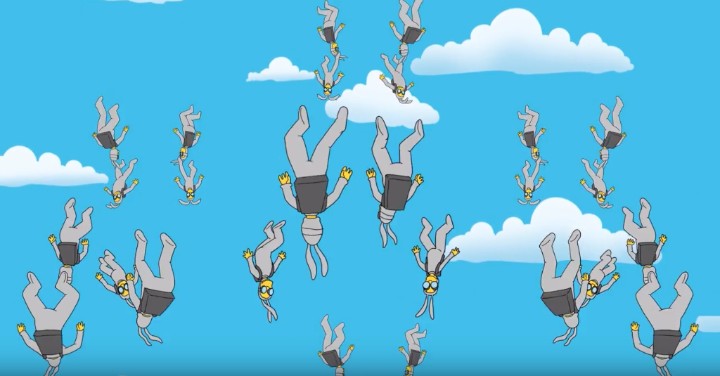 Earlier this year, Norway's space disco maestro Hans Peter Lindstrøm released his excellent Windings EP via Smalltown Supersound. Today, he's released an animated video for the outstanding leadoff track, "Closing Shot." The clip is directed by Oliver Clegg, and could easily be mistaken for a sequence of animation from The Simpsons. However, the protagonist in the clip wears pink bunny ears, a la Louise Belcher of Bob's Burgers. In any case, the plot is pretty simple: A kid in a dream sequence goes skydiving with a series of other versions himself, and characters like teddy bears and the like. It's pretty fun, and goes into some unexpected areas. And, it's worth mentioning, this song makes it feel like summer even as we're deep into autumn.
Watch the Lindstrøm "Closing Shot" video below.
Read our review of Lindstrøm's Windings.