Stream the new Lambchop album, FLOTUS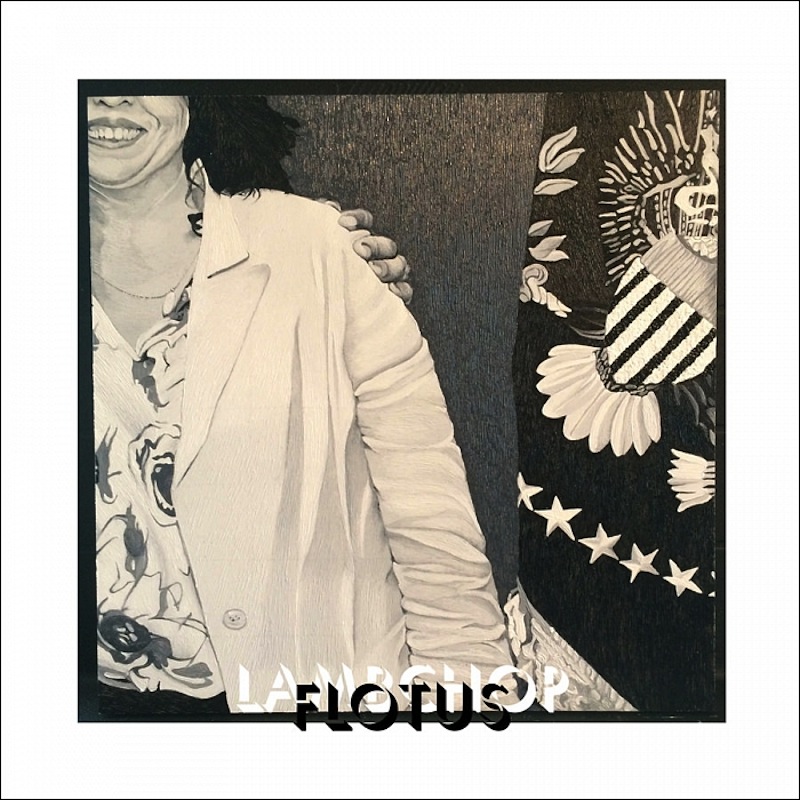 On Nov. 4, Lambchop release their new album FLOTUS via Merge Records. The title isn't a reference to First Lady Michelle Obama, but rather an acronym that stands for "For Love Often Turns Us Still," though Kurt Wagner's cover painting does bear a likeness of the seal of the President of the United States. The band has shared a handful of tracks from the album, including "NIV" and the side-long, 18-minute track "The Hustle." Today, however, you can stream the entirety of the new album, courtesy of NPR First Listen. It's a stylistic departure for the group, featuring more electronics than we're used to from the group, though definitely sounds like Lambchop. Listen to the Lambchop FLOTUS stream below.
FLOTUS follows 2012's Mr. M.
Lambchop FLOTUS tracklist:
1 In Care of 8675309
2 Directions to the Can
3 FLOTUS
4 JFK
5 Howe
6 Old Masters
7 Relatives #2
8 Harbor Country
9 Writer
10 NIV
11 The Hustle