Year in Review 2016: Stephen Chupaska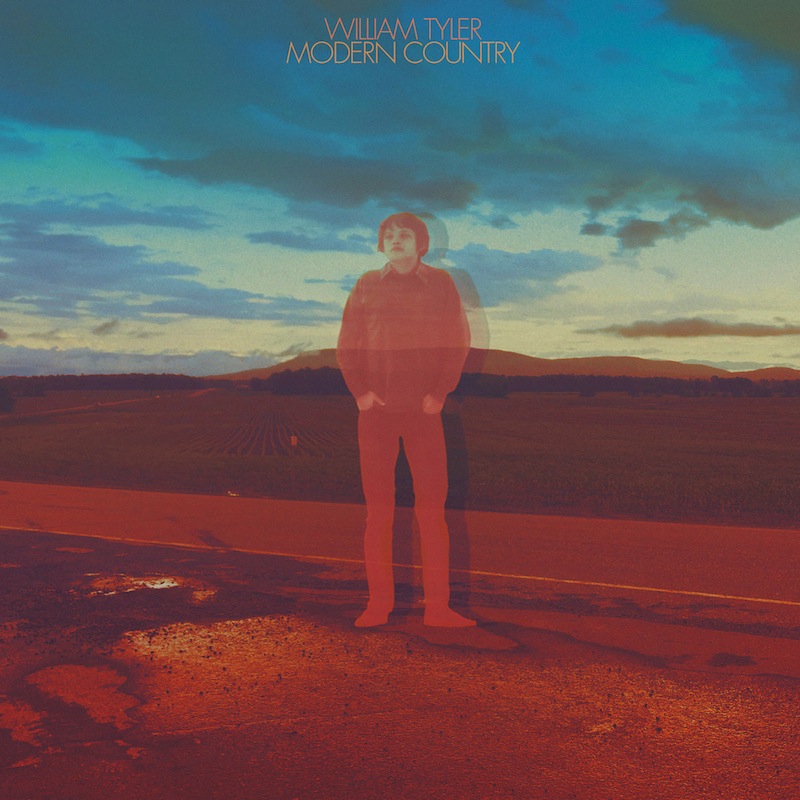 We're finishing up the year by giving the platform to individual writers to share some their top 10s and personal favorites of the Best Music of 2016. Today's highlights come from contributor Stephen Chupaska.
Top 10 Songs of 2016:
"All Night"- Beyonce
"On My Way" – Xylaroo
"All Night" – Chance the Rapper (featuring Knox Fortune)
"Timmy Turner" – Desiigner
"Ultra Deep Field" -avoidavoid
"Chikoni" – Gary Gritness/ Jacob Malflueni
"Rushing Through My Mind" – Josefin Öhrn and The Liberation
"Vice" – Miranda Lambert
"Hands of Time" – Margo Price
"Wild Roses" – Bill Ryder-Jones
What was your favorite music that didn't make Treble's year-end lists?
William Tyler – Modern Country
A Boogie With A Hoodie – "Money Over Everything"
The Monkees – "Me And Magdelena"
If you live an apartment life, you're apt to accommodate yourself to cramped spaces. That coffee maker goes there and only there. Those smaller books stack neatly on those larger books. Putting on William Tyler's, sweeping instrumental album Modern Country gives one the illusion of expanse among the IKEA kitchen table, coffee table, night stand and the IKEA TV stand that your friend gave you.
The Bronx rapper A Boogie With a Hoodie's "Money Over Everything," is a shimmering, doleful piano ballad that ends up as the emotional center of Artist, a superb, introspective debut album about young love and burgeoning success.
Also, the Monkees' Ben-Gibbard-penned, Mike-Nesmith-sung California romance "Me and Magdelena" is the best part of the band's very fine Good Times! album.
What was your favorite non-2016 discovery?
Jody Watley – "Looking For A New Love"
Earl Sweatshirt – I Don't Like Shit, I Don't Go Outside
Lots happened out in the world in 2016, not the least of which was The Great Jody Watley Revaluation. "Looking For A New Love" was a top 10 single for Watley in 1987, but I lumped it in with the dreaded "Top 40 songs" around 1989 or 1990 when I started to "get into music," meaning I discovered college radio and independent record shops. So, anything popular was consigned to the dustbin with the rest of the rubbish, or to a place where lots of people innocently enjoyed a catchy song on the radio station that happened to be on where they happened to be.
In January, I was making a pre-show mix for the live comedy show I work on and wanted some R&B songs from the late '80s and early '90s. Then I played, "Looking For A New Love," again and now I think it's 900 kinds of brilliant from the proto-X-Files opening synths to the strutting funk beat and the "Hasta la vista, baby." bit.
And the same goes for Earl Sweatshirt's I Don't Like Shit… from 2015. For some reason, I whiffed on this last year. I made up for in '16. I first got sucked in by the deliberate, creepy "Faucet," and loved all the stripped-down, straight-ahead on Route 1 beats and rhymes. The dreamy, droney guitars on "Mantra" is like the Cocteau Twins gone Power 106.
What was your biggest disappointment of 2016?
That another year has gone by and I've yet to see Elvis Costello play live. And I've yet to see Laura Cantrell in concert either.
What was the best live show you saw this year?
Savages
Irving Plaza, New York
March 28.
I'm a fan of the London quartet's albums and played the unrelenting "T.I.W.Y.G." all the time on the home stereo after it came out in January. But I have to confess, after seeing them live I haven't put on Savages' records much. Instead, when hear their name mentioned I start to think how I felt walking out Irving Plaza that night. There was a true sense of a singular happening; you only get to detonate this particular bomb once. Unlike any show I've ever been to, the band and audience were in sync with wondrous, beautiful audio-leather noise. I don't remember the setlist; I remember walking out into the cool city air afterward and being incredibly happy that the universe gave me the capacity to love music this much.