Year in Review 2016: Patrick Pilch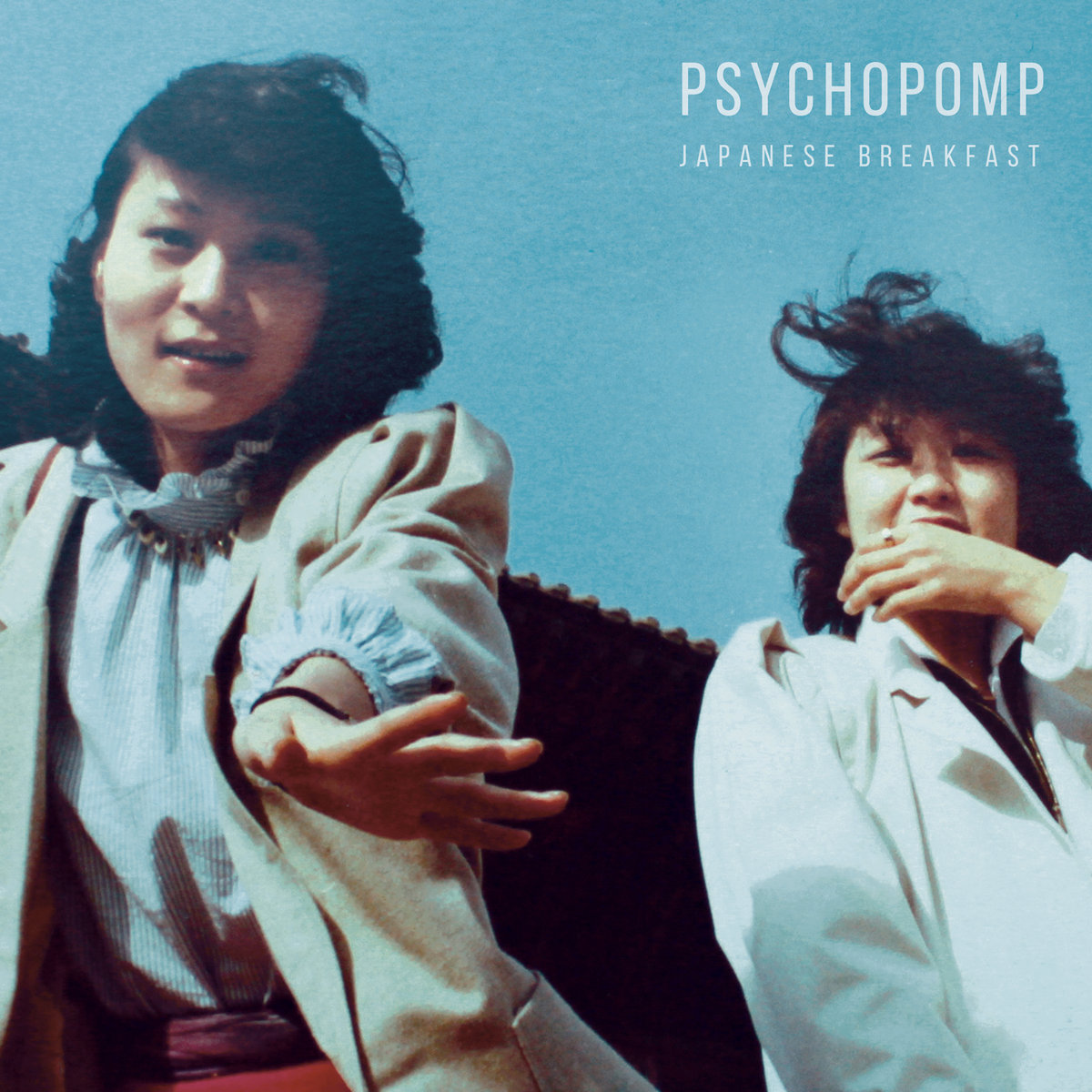 We're finishing up the year by giving the platform to individual writers to share some their top 10s and personal favorites of the Best Music of 2016. Today's highlights come from our contributor Patrick Pilch.
Top Songs of 2016:
1. Anna Meredith – "Taken"
2. IT IT – "Miss Blister"
3. Japanese Breakfast – "The Woman That Loves You"
4. Angel Olsen – "Intern"
5. Pinegrove – "Visiting"
6. Blood Orange – "Hands Up"
7. The Hecks – "The Thaw"
8. Parquet Courts – "One Man, No City"
9. Babyfather – "Motivation"
10. D.R.A.M. feat Lil' Yachty – "Broccoli"
Top Albums of 2016:
1. Japanese Breakfast – Psychopomp
2. Angel Olsen – My Woman
3. Crying – Beyond the Fleeting Gales
4. Anna Meredith – Varmints
5. Future – Purple Reign
6. Pinegrove – Cardinal
7. IT IT – IT IT
8. Kendrick Lamar – untitled unmastered.
9. Jay Som – Turn Into
10. The Hecks – The Hecks
What's your favorite album that didn't make Treble's list?
Japanese Breakfast – Psychopomp
Purple Reign > EVOL, no doubt.
Also, we didn't have any Young Thug albums on our list 🙁
What's the best older album you discovered this year?
Life Without Buildings – Any Other City
Goddamn; if there's an album that's been ingrained into the fabric of my personal being this year it's been Life Without Buildings' Any Other City. I'm pretty sure "The Leanover" is algorithmically destined for any Spotify-er's discovery playlist after listening to anything loosely associated with "indie rock," but I'm not complaining. The Glaswegian foursome were a mere blip on the radar back in 2001, and Sue Collins' signature talk-sung vocals layered over homey chord progressions is the formula to one of Rough Trade's best kept secrets. By borrowing vocal proclivities from skittering no-wave acts such as ESG and Lizzy Mercier Descloux, the frontwoman's flair would stylistically sway groups like Love Is All and Los Campesinos!, but prove distinct enough to produce a wave of blatant imitators.
Side note: Revisited Deerhunter's Weird Era Cont. this year after recommending it to a friend. Classic in my book.
What music defined your 2016?
I listened to a lot of music this year. 2016 was certainly a fantastic year for music, but there are a bunch of older artists I discovered this year that really stuck with me. Notables include Swirlies, Silver Jews, Life Without Buildings, Black Tambourine, Chavez, 12 Rods, Rodan, Alcest, Pedro the Lion, specifically Cam'Ron's Purple Haze, old Alex G, Television Personalities, Squarepusher, Gil Scott Heron, Arthur Russell, Beulah, Don Caballero, Gal Costa, I Hate Sex, Hot Snakes, Ovlov, Q and Not U, Rocketship, Priests, Dead Kennedys, The Sonics! The Sonics! The Sonics!, early Sun Kil Moon, Unwound, Chad VanGaalen, Magazine, This Mortal Coil, The Wrens, u-ziq, The Brave Little Abacus, Wipers, Life on an Island Summer Compilation and this. Send me more music on Spotify: 39pilch.
What was your biggest disappointment?
┳┻|
┻┳| psst.
┳┻|
┻┳|
┳┻|
┻┳|
┳┻|
┻┳|
┳┻|
┻┳|
┳┻|
┻┳|
┳┻| _
┻┳| •.•) Teens of Denial is
┳┻|⊂/ overrated.
┻┳|