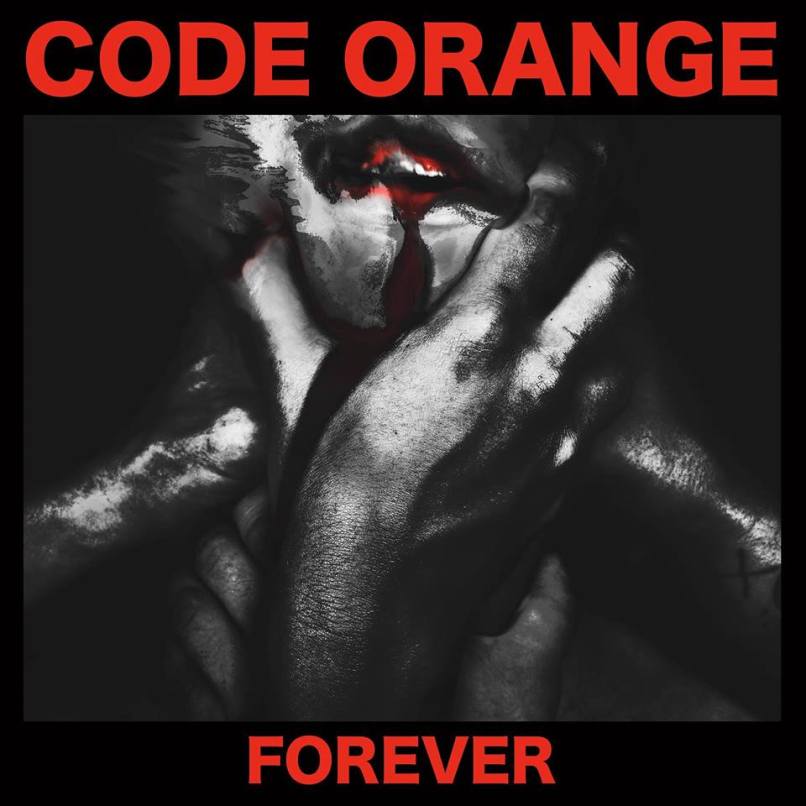 Dissonance. Unbridled aggression. Code Orange's Forever is an aural punch to the fucking throat. Their third release in a growing catalogue of equal parts hardcore punk and equal parts metal, Forever, the band's first for metal heavyweight label Roadrunner, is a thriving live wire of experimentation and possibility. It's also an ear shattering, stomach punching aggression bible. It can all be heard in the leadoff track, "Forever," which helps set an aesthetic precedent for the album to follow. It's a grinding, unsettling haymaker of a song. You can feel the energy that went into creating it, the frustration and anger, the guttural chants alongside percussive deluge of hardcore punk patterns and death styled guitars.
That's just the beginning as Forever is concerned, however. "Kill the Creator" show an inventiveness indicative of a growing experimentation with metal as a genre. Specifically citing the actual inventive usage of absolute staggering silence among eardrum plundering chord progressions and deeply staggered rhythms adorned with chugging, gulping guitar work. It sounds like what choking feels like, or the best approximation you could offer if you've never experienced it. "Real" is a cacophony of thrusting and angular guitars against throttling double bass that scales back immensely to whispers and electronic-fed drumming. It's a brilliant contrast, signaling an experimental form that runs throughout. It's one of the strongest tracks on the album and while not an absolute representation of its ferocious pace and structure, it remains an ambassador to the sonic chaos Code Orange has developed. Perhaps more than any other earlier track it signals that Code Orange knows how to abruptly end a song in a way that immediately leaves you wanting more. It's crass and sometimes feels unwarranted, but ultimately works here.
Forever isn't just all brutal growls, snarls and throat lacerating chants, there's a clear overarching pop sensibility to the sound, a somewhat traditional sound architecture lingers and emerges underneath the toiling savagery. It's most evident in "Bleeding in the Blur," where some clean vocals and some formulaic guitar solo work help to normalize what is otherwise anything but traditional. It recurs in "Ugly" which is another triumph of traditionalism, invoking a similar pop architecture once more, sounding just as dreary and as hollow as needed, yet relying on a  bright loud/soft paradigm that makes for easier listening.
"No One is Untouchable" continues the slowed, rhythmic, ever coarser path of deep breathing guitars with roaring vocal chants. It also continues the motif of making extensive use of artifacts of digital noise to act as an experimental theme that can be found throughout the album. Code Orange is demonstrating in the waning minutes of Forever, a tutorial on diverging from the expectations of the listener, frontloading the album with the more traditional and hardcore styled tracks, and allowing the second half a bit of breather room to explore new concepts and executions of an evolving sound.
Cryptic and often vicious lyrics litter Forever, with bits like the opening verse of "Hurt Goes On," a solemn and whisper quiet wish of violence and powerful meditation on futility. The rest of the track stands as an exploration for sinewy silence guided by low-key filters and a fragile song structure that threatens at any minute to transition again into blistering noise. Instead, crushing bass pops and droning provide the perfect landscape for introspective and surprisingly vulnerable vocalizations for haunting effect. "Dream II," the album's final track, always feels on the cusp of something truly soul shattering, and as it's about to divulge a nightmarish conclusion, we instead find a stark refusal to proceed any further. It's this defiance, similar in pattern to how Code Orange flirts with abrupt endings to tracks, against a dreamy and languished soundscape that helps propel the album to something truly special.
Forever is a gruesome affair. It contains trace elements of sludge, metalcore, and post-hardcore, flirtations with doom and death alike, and successfully fuses countless permutations of digital and stylistic experimentation embedded in a brutal series of soundscapes often purposefully robbed of catharsis. It is by far their most accomplished work to date, presenting a multitude of paths toward even greater growth.
Similar Albums: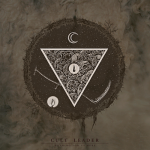 Cult Leader – Nothing For Us Here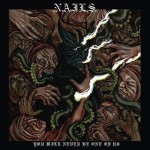 Nails – You Will Never Be One Of Us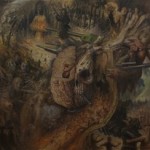 Power Trip – Manifest Decimation