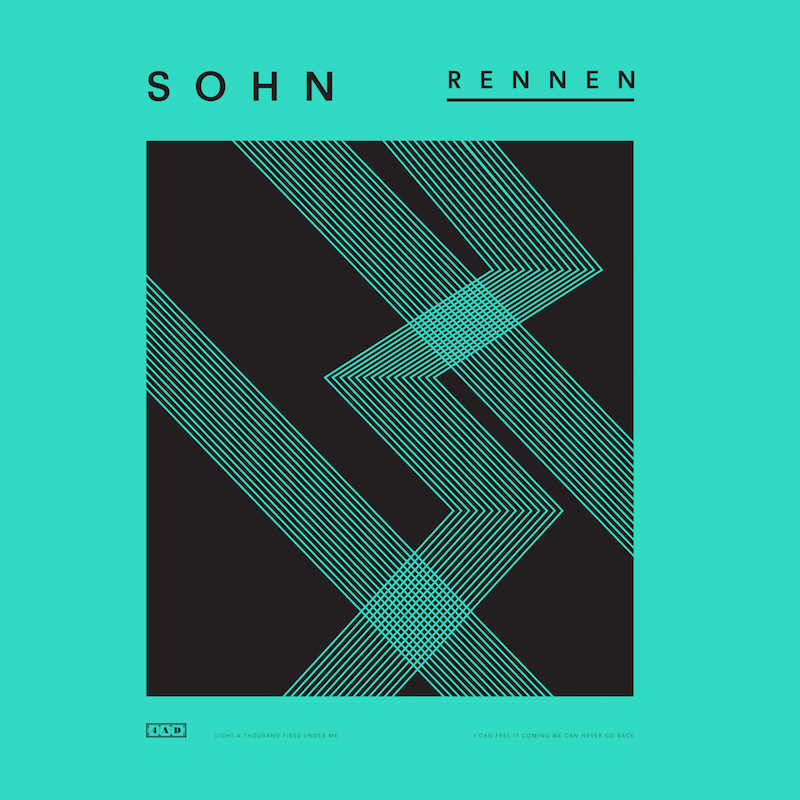 With Tremors, SOHN debuted the sultry, synthetic backbone that stabilizes his London electronica. Having been released on the heels of landmark contemporary tracks and albums such as James Blake's "Retrograde" and Rhye's Woman, SOHN's debut didn't reach that same pinnacle. Instead, the album felt content to mimic, never successfully navigating an avenue to set itself apart.
In two years' time, with near-constant touring punctuated by a reclusive stay in a northern California house, the Vienna native returned with a more fully expressive sound. At the base of Rennen (German for "to run") airy, drawn out vocals and instrumentation still provide the core. This go-round, however, SOHN builds upon his structure with flourishes that provide a more sonically enticing aesthetic. From the starting gun, "Hard Liquor" provides a medically worrying pulse and pace that's simultaneously erratic and rhythmic. Its placement in the track listing feels significant more than just for its opening electronic diatribe on new musical intent, but in addition, SOHN originally wrote the track for other, more pop-centric artists. The decision to be greedy and hoard the song for himself is one that pays dividends, providing Rennen with an overtly stylistic introduction.
As "Hard Liquor" concludes, we're immediately presented with the single, "Conrad," which in comparison, deftly displays SOHN's ability to sound stripped down while also crowding tracks with copious amounts of unique instrumentation. On top of sparse lyrics with heavy repetition, he mixes in percussion using household items giving the track an improvised sound. It's the type of effort that ultimately belittles its intent, with a message focused on the depressing denial of important societal and environmental issues. As a sonic theme, however, SOHN's decision to use non-traditional instruments or sounds to build his tracks generally proves successful. Oftentimes, the strangeness created by these bursts of experimentation provide for exciting snippets but when pieced together as a collective whole, there are peaks and valleys in overall quality.
SOHN is at his most successful when he decides on a clear direction for a song's tone. On the hymnal-esque "Rennen," a soft, steady piano serves as a palate cleanser, briefly realigning the listener and allowing for sudden introspection. This is just a short respite, however, as "Falling" follows with the same impromptu house-ware instrumentation from earlier on the album mixed, eventually, with heavy synths that come pounding in like a surprise house guest. As Rennen reaches its conclusion, SOHN becomes more content to rely on crooning that echoes in the emptiness between notes, somewhere he's already proven he finds comfortable.
The blueprint SOHN should be using for success becomes evident throughout his sophomore release. Finding avenues where experimenting with his established style allows for a larger, fuller sound. There may not be any other point on Rennen that's quite as adept at displaying this then the last half of "Harbour." There's an abrupt shift from a skeletal ballad into a speedy dance riff typifying the semi-evolution SOHN has experienced since his debut. Finding the right balance is tantamount to SOHN's future, and with Rennen he's laid out the basic framework.
Similar Albums: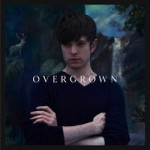 James Blake – Overgrown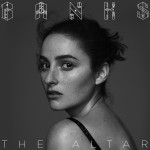 Banks – The Altar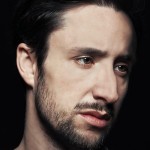 How to Dress Well – "What Is This Heart?"