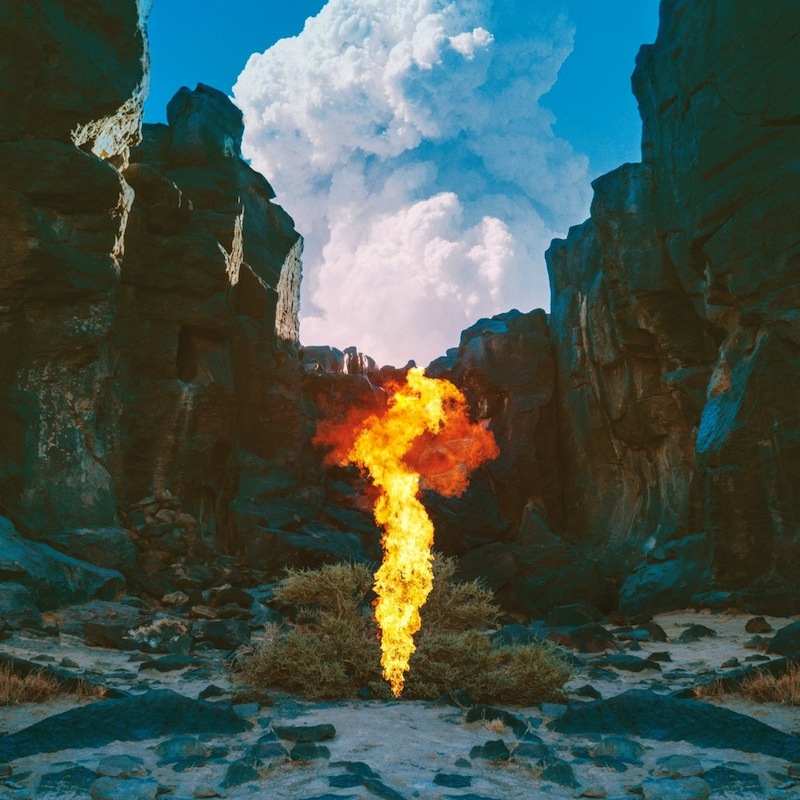 What natural, ancient facet of the human race is more divisive at the dawn of 2017 than migration? With those who wish to separate us in the ascendancy, Bonobo has issued a record bristling with the joys of clashing cultures. The Brighton, UK native had spent nearly two years on the road following the release of 2013's The North Borders, before settling in New York for a long-term DJ residency. He now finds himself semi-permanently based in Los Angeles, and happier than ever.
Bonobo—real name Simon Green—has talked about the influence of constant travel on his music a lot recently: not just the technological changes that have taken place over his near-20-year career which now allow him to bring his recording studio on a plane with him, but also the new life that forms when two unacquainted musical forms connect. The effects are everywhere to be found on Migration, combining to produce his most mature album to date.
Green is a product of the UK electronic scene that learned to construct a track not with aggressive builds and dramatic drops (an altogether more American EDM style) but with steady, understated, occasionally imperceptible momentum. Tracks such as "Second Sun" and "Grains" call back to his earlier albums, albeit with less of a reliance on the post-trip-hop jazz samples that were so present in early '00s music. The title track is perhaps the most ear-catching example, making elegant use of randomly generated loops of organic sound, over which his fellow L.A. expat Jon Hopkins contributes stately improvised piano.
His time spent integrating himself into New York City dance culture is also reflected throughout the album. "Outlier" is named after his residency there and is the album's highest point. Appropriate to the roots of his long-time label Ninja Tune as well as in line with his beats genius contemporaries Four Tet and Caribou, it is a sophisticated, convention-free dancefloor tempter—more detailed than its function demands, and as revelatory through headphones as through soundsystems. Likewise, "7th Sevens" is a nocturnal, glitchy shuffler that calls to mind the late '00s UK garage scene spearheaded by the Hyperdub and Hessle Audio labels. Green is an old hand in finding the cool kids' inner dancers, and while the bulk of this album isn't that way inclined, these tracks remind us that his arsenal is deep.
The great majority of what we hear on Migration comes from an acoustic source, and none is plundered more expertly that the human larynx. Whether crafting an abstract hook out of a Brandy sample on lead single "Kerala" (named because in that region of India the start of winter is indicated by the arrival of groups of migrant birds, in a pleasingly on-message reference), or by enlisting some of his showbiz pals, the myriad of voices further reinforces the benefits of tangling together different backgrounds .
Nick Murphy, formerly known as Chet Faker, guests on "No Reason," a shifting dancer that plays a little like a Balearic interpolation of a late Radiohead track. Nicole Miglis from Hundred Waters lends her talents to "Surface," a more widescreen number that lends itself to radio like few others here do—even the metallic percussion seems to clatter in a major key. The finest collaboration might be with Moroccan improv group Innov Gnawa on "Bambro Koyo Ganda," an adventurous East/West fusion that doesn't shy from more dramatic beats, safe in the knowledge that it is in fresh territory.
Those looking for a DJ mix from Bonobo may be disappointed with this record, but that is not his aim. This is an encapsulation of where Simon Green finds himself at this stage in his life: more mature, more determined to find the new parameters for his finely-crafted electronic production, and crucially more culturally curious than ever.
---
Label: Ninja Tune
Year: 2017
Buy this album at Turntable Lab
---
Similar Albums:

Four Tet – Morning/Evening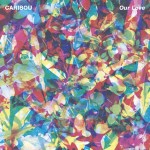 Caribou – Our Love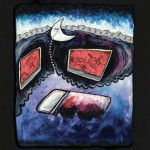 Hundred Waters – The Moon Rang Like a Bell