Da Art of Storytellin': New year, new beats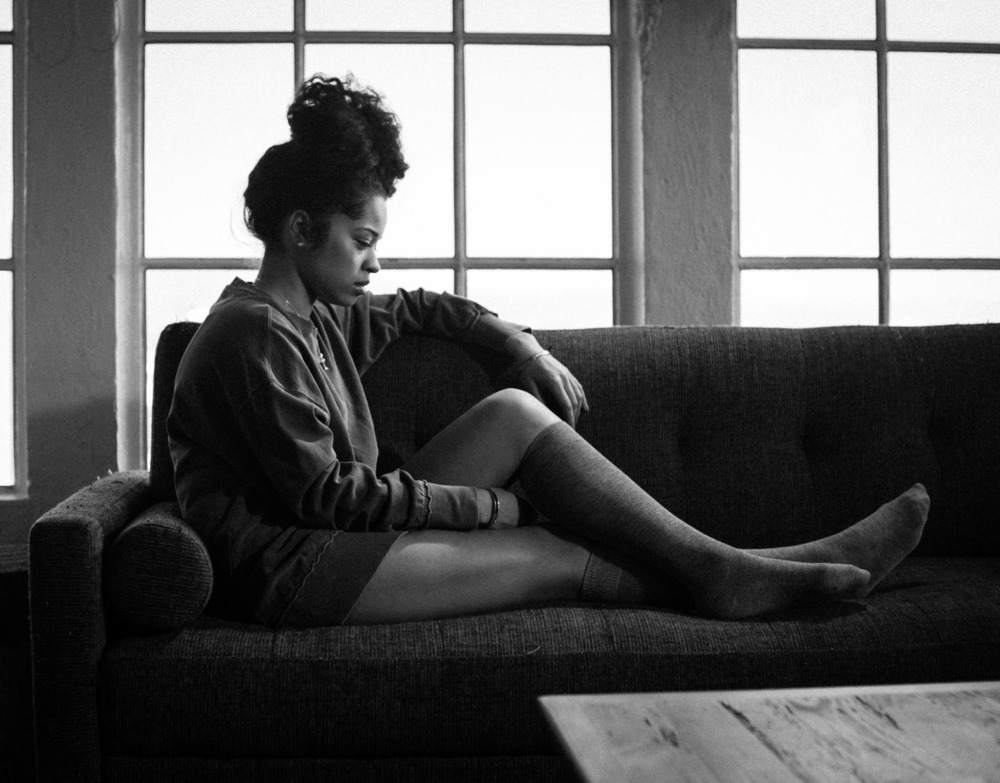 It'd be disingenuous to not acknowledge that on Friday, January 20 a new President was sworn in and with that, so much progress seems more precarious than before. It will be hard to tell how these things will be reflected in music going forward. One can argue that many artists who identify with oppressed groups have been grappling with these issues even during Obama's term and will continue to post-Trump. What does this election mean for a genre of music that is largely made up of men of color, people who are constantly seen as threats simply for the color of their skin, what they wear, and how they speak? What comes next is uncomfortably unpredictable, but it will also be a fascinating time for consumers of culture. How will artists respond and position themselves going forward? A large part of what makes the arts so vital is its ability to vocalize dissent and critique (perhaps also why the Right is so hell bent on defunding and dismissing it), and just how this will all take shape (or not) remains to be seen.
For now, let's review some recent tapes, with an eye towards constant resistance and criticality.
The best hip-hop mixtapes of January 2017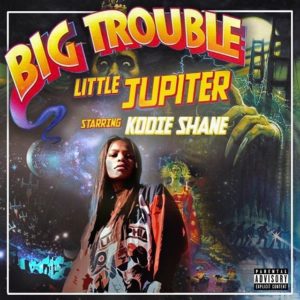 Kodie Shane – Big Trouble Little Jupiter
As Lil Yachty's fame grew, it was heartening to see his loyalty to his Sailing Team crew. Kodie Shane, the lone female in the group, has already made a name for herself with a breakout verse in Yachty's "All In," her sweet charm radiating, particularly in the Petra Collins' directed video. She quickly followed up that with a solo EP, Little Rocket, that drew a lot of attention, but judging from her latest, Big Trouble Little Jupiter, this 18-year-old is only just getting started. Big Trouble Little Jupiter is full of woozy, atmospheric and wistful songs of romance and heartbreak. Kodie Shane has a wonderfully scratchy and sing-songy voice that she uses with confidence, with lyrics that accentuate her vocal strengths. On songs like "Na Na Naa," her fast-paced verses allow her dexterity as well as her playfulness to come through. Elsewhere in songs like "NOLA," Kodie Shane shows anguish, exploring subject matters that reach beyond the party. Listening to Big Trouble Little Jupiter is to hear a young artist flexing her muscles, exploring the personal while also solidifying her voice. It's incredibly exciting to hear and one can only hope that she can be nourished and encouraged to explore further.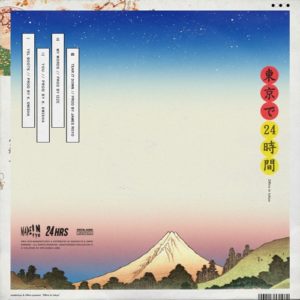 24hrs x MadeinTYO – 24hrs in Tokyo
One of the best things I heard this month was a short, like SHORT 4-song EP by the notoriously shy Atlanta-based rapper and producer 24hrs, in collaboration with MadeinTYO. Treading similar ground to Drake, Bryson Tiller and Jeremih, 24hrs in Tokyo is a tight grouping of woozy and seductive songs that are catchy as hell. The innate repeatability of songs like "You" makes the EP both far too short and a perfect teaser for what's to come. There's no room for filler here and each track crafts an evocative, sensual late night mood, reminiscent of the first time I heard Jeremih. Again, it's short. It's almost maddening because you get to the last track, "Tear It Down," getting set to dig in and then *poof* it's gone. Guess we'll just have to wait.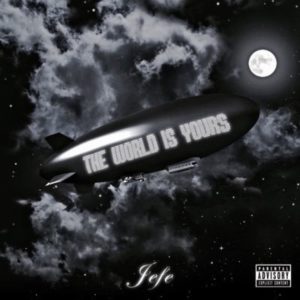 Jefe – The World Is Yours
So Shy Glizzy has decided to change his name to Jefe, meaning that for the next few months we'll be seeing tapes credited to "Jefe (Shy Glizzy)." As Jefe, he's release The World Is Yours, a forgettably-named tape that manages to undersell just how interesting and entertaining it really is. Jefe's output as Shy Glizzy has really highlighted an air of melancholy, something that turns up on The World is Yours as well. Yet on songs like "Errywhere," Jefe brings marries references like Tupac, Powerpuff Girls and Bollywood together in ways that are wholly unexpected and keeps you on your toes. The Zaytoven-helmed "One" pushes Jefe to a more playful mode, and while it's almost too reminiscent of "Broccoli," it's a welcome change of pace. But by and large The World is Yours shows Jefe opening up, showing a lot of vulnerability, not only about his childhood (as he recounts in "Give It Up") but also in his search for a meaningful partnership, as expressed in the searing "Over the Hills" and "Love Me." Jefe's willingness to bare his soul is part of why he's become such an engrossing rapper now and hopefully to come.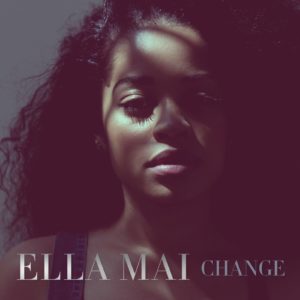 Ella Mai – CHANGE
I have a fondness for sensual lady R&B. Give me Abra, Rihanna, Tinashe, Alexandria. I want it all. While I'm off hunting for new rap music, I'm also hunting for women turning it out with songs that are sexual but also exude an immense strength. London's Ella Mai is one more to add to the list. Her EP CHANGE was released two months ago and expertly mines Trap music and DJ Mustard-style pop (who does actually turn up to produce the excellent "10,000 Hours"). Listening to songs like "Who Knew" and "Down," it's easy to imagine Ella Mai getting tapped by bigger stars. They're so wonderfully catchy while also being enticing slow burns that maximize Mai's richly flirtatious voice. Her 5-song EP is slick and proves to be a well-made teaser for her, firmly placing her as one to watch.