Stream the new Pissed Jeans album, Why Love Now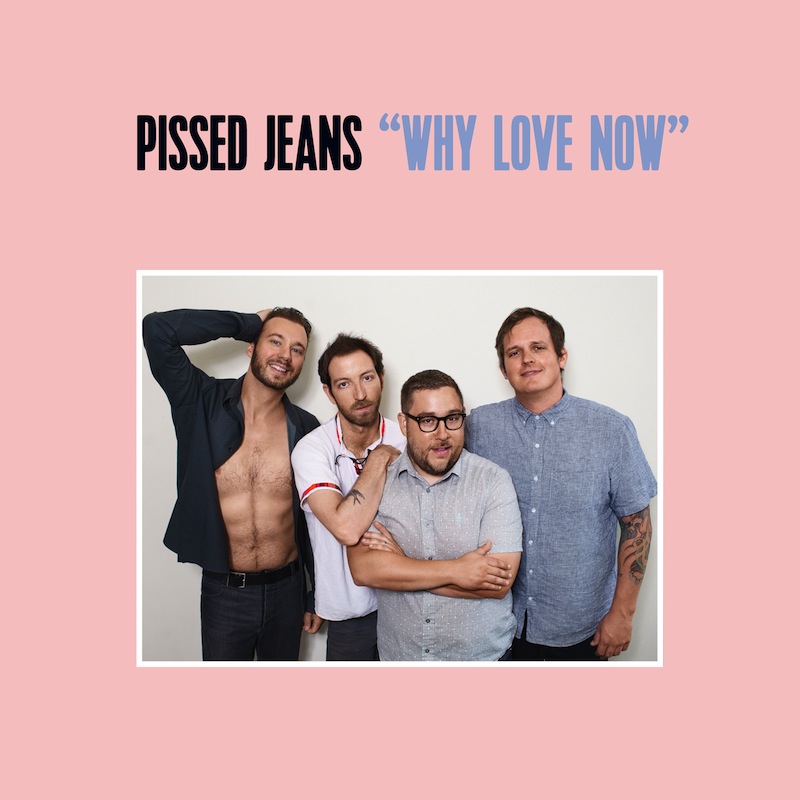 On Friday, Feb. 24, Pissed Jeans release their new album Why Love Now—one of our most anticipated albums of the spring—via Sub Pop. The Philly noise-punk group has already shared some tracks from their new album, including "The Bar Is Low" and "Ignorecam," and now, before the album is officially released, Noisey has premiered the album in its entirety. It's a characteristically intense and loud record from Pissed Jeans, loaded with both slow-moving sludge-punk exercises and accessible, ass-kicking hardcore raveups. It also features some notably weird moments, including the satirical spoken word track "I'm a Man." Listen to the full Pissed Jeans Why Love Now stream below, featuring production from both Arthur Rizk (Prurient, Title Fight) and no wave legend Lydia Lunch, before the album hits shelves.
Why Love Now follows Pissed Jeans' 2013 album, Honeys.