The most anticipated albums of spring 2017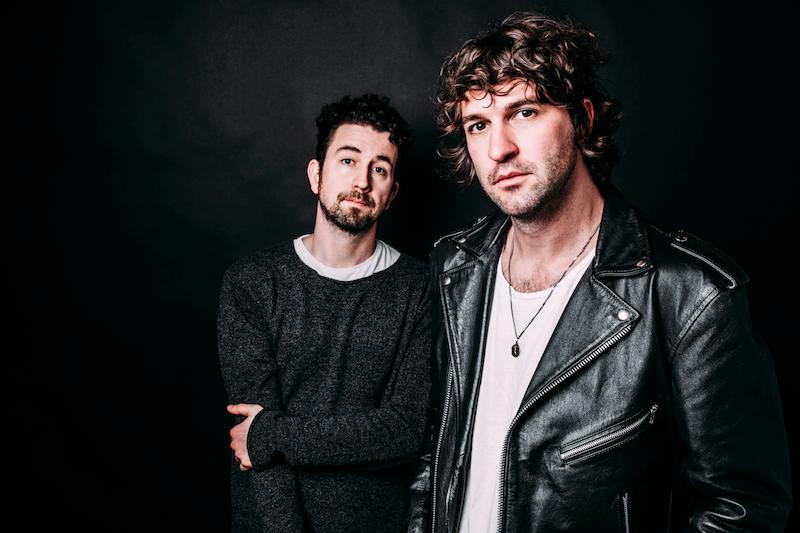 It's an annual tradition for Treble to start the year off by taking a look ahead at the albums that are making the next couple months worth getting excited about. We'll do it again in the fall, but for now, we've combed through the music on the new release calendar through April, and selected 20 albums we need to hear ASAP (and you do too, most likely). Plan your budget accordingly as we guide you through the most anticipated albums of spring 2017.
---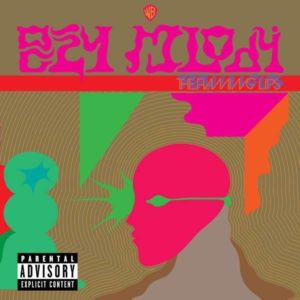 Flaming Lips – Oczy Mlody
(Jan. 13; Warner Bros.)
The Flaming Lips went in kind of a weird direction with the release of 2013's The Terror, definitely their most bummed-out record in some time. But with the early release of new single "The Castle," the group seems to be veering back toward blissfully dreamy psychedelic pop. And while it's yet another new approach from a band that never stops evolving, it carries more than a hint of what we loved about them in the first place.
---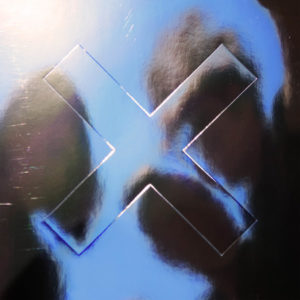 The xx – I See You
(Jan. 13; Young Turks)
It's a wonder that The xx, one of the biggest bands of the modern era, got famous by basically offering heaping amounts of subtlety. It's refreshing, but it also helps that they're excellent songwriters. The UK trio seems to be taking a page from member Jamie xx's 2015 album In Colour, however, by upping the club-ready beats and danceability factor. This is, undoubtedly, one of the most anticipated albums of the year, not just by us, and for good reason. Where they've been has been great; where they're going promises to be even more rewarding.
---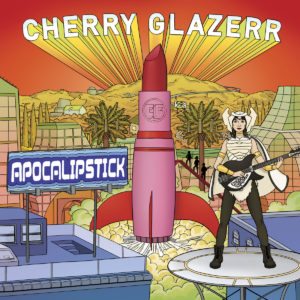 Cherry Glazerr – Apocalipstick
(Jan. 20; Secretly Canadian)
Credit to Cherry Glazerr for somehow building up the kind of fanbase they have with a somewhat silly name borrowed from a KCRW personality, though on paper it does kind of look like dessert. In any case, they make extra fun indie fuzz pop that translates into both a fun live show (clothing optional) and in the case of new single "Told You I'd Be With the Guys," some finely polished hooks. They're stepping it up to the next level on this one, so don't be surprised if you start hearing their name a lot more this year—perhaps even on the radio.
---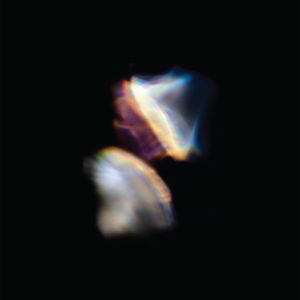 Emptyset – Borders
(Jan. 20; Thrill Jockey)
Dark ambient/industrial dub duo Emptyset have made the transition to Thrill Jockey for their latest full-length, finding them in good company with fellow eardrum shredders The Body and electronic experimentalists Matmos. This time around, they've built some of their own instruments through which to squeeze intense, menacing sounds, so if 2016 wasn't enough of a nightmare, they should provide adequate fodder for the new year.
---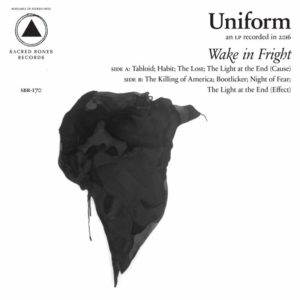 Uniform – Wake in Fright
(Jan. 20; Sacred Bones)
New York City industrial duo Uniform made a pretty beastly thump with the release of their ear-shredding Ghosthouse EP in 2016, and their full-length follow-up to that promises even more aural chaos. The release of leadoff track "Tabloid" found them mashing up Suicide with Pissed Jeans in a menacing explosion of murk and malice. Suffice it to say, they're an intense band, but for those who crave the kind of industrial that still sounds dangerous, then 2017 and Uniform have something special for you.
---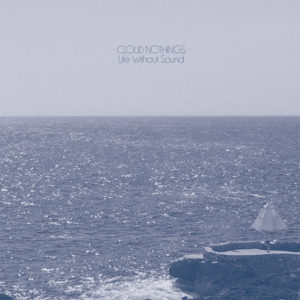 Cloud Nothings – Life Without Sound
(Jan. 27; Carpark)
The transformation that Cloud Nothings made from a lo-fi fuzz pop outfit to a supercharged post-hardcore band on 2012's Attack on Memory has been paying off well ever since. The group's not only had a more prominent presence and grown their fanbase since then, their music only continues to get better and more complex. "Modern Act," the first single from Life Without Sound, finds the group leaning into radio-ready hooks a la The Replacements or Beach Slang (who admittedly aren't played on mainstream radio except in Shangri-La). Yet they only grow more dense, powerful and mature. And, yeah, they still fucking rock.
---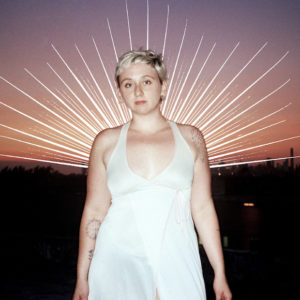 Allison Crutchfield – Tourist in This Town
(Jan. 27; Merge)
Merge Records definitely caught on early by signing the Crutchfield sisters, first Katie with her project Waxahatchee and now twin sister Allison, who is prepping a solo full-length after a handful of records with her other band, Swearin'. Tourist in This Town is her first solo effort, and lead single "Dean's Room" has an infectious pop sensibility with a touch of the grittier rock sound of her previous bands. Produced by Jeff Ziegler (Kurt Vile, Steve Gunn), Tourist in This Town is sure to be another Philadelphia indie standout in an era that seems to be yielding them at a relentless pace.
---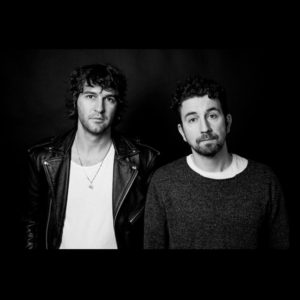 Japandroids – Near to the Wild Heart of Life
(Jan. 27; Anti-)
A lot of the artists on our most-anticipated list haven't released a new album in four years, but the quiet from Japandroids seemed all the more deafening. Perhaps it's because they had no side projects, took an extended break from touring, or just the fact that their upbeat indie rock anthems were absent when we needed them most. But they're back, pushing their Springsteen-ian influences to the edge and moving up with a new label and an upgrade in their production. They were always rock 'n' roll heroes, but with this album maybe everyone else will figure that out.
---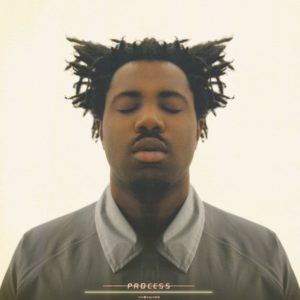 Sampha – Process
(Feb. 3; Young Turks)
UK R&B singer Sampha has already made a name for himself through songs with other artists, including SBTRKT, Jessie Ware, Frank Ocean, and most recently showing up on standout track "Don't Touch My Hair," from Solange's 2016 MVP album A Seat at the Table. He's finally issuing his solo debut, however, and the tracks released from it thus far, including early single "Blood on Me," show that even without the starpower attached, he's got a lot to say and a wide array of sounds to explore.
---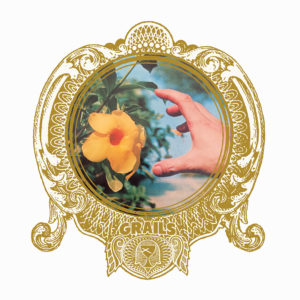 Grails – Chalice Hymnal
(Feb. 10; Temporary Residence)
One of the albums on this list that's taken the longest to get here, Grails' upcoming full-length is an album a half-decade in the making, arriving after their excellent 2011 release Deep Politics. Ostensibly a post-rock group, Grails have never been a straightforward sort of band, but the title track to their latest shows their breadth with a variety of styles converging—jazz, rock, orchestral, ambient and even some traces of cinematic score. Then again, their music has always sounded a lot like the musical accompaniment to something epic, so there's no reason why this one shouldn't provide a backdrop for a silver screen journey of some kind—or a real-life one, for that matter.
---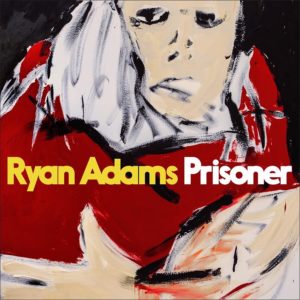 Ryan Adams – Prisoner
(Feb. 17; PaxAm)
We're not ashamed to pat ourselves on the back by inventing a genre name for Ryan Adams' new album: #Hornsbycore. After all, Adams himself said that new album Prisoner was an '80s-inspired album, informed by the likes of AC/DC and Bruce Hornsby. Make of that what you will, but given that every Adams album—many of the best of them, anyway—are a mix between low-key balladry and big rock 'n' roll songs, that sounds like a fine fusion indeed. (And as far as we know, there are no Taylor Swift covers on this one.)
---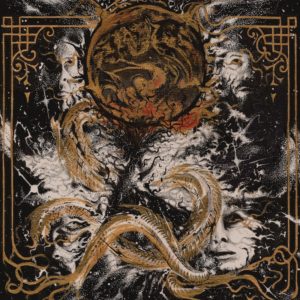 King Woman – Created in the Image of Suffering
(Feb. 24; Relapse)
King Woman is a heavy band that's not strictly metal, though doom is definitely a big part of what they do. The San Francisco-based group blends colossal heaviness with gauzy shoegaze textures and elements of psychedelia that amounts to one of the more intriguing metal hybrids to come out of California since Deafheaven. Their 2015 EP Doubt was a small taste of their versatile approach, and new track "Utopia," from their upcoming Relapse debut, finds them beefing up an already intoxicating yet ass-kicking sensibility.
---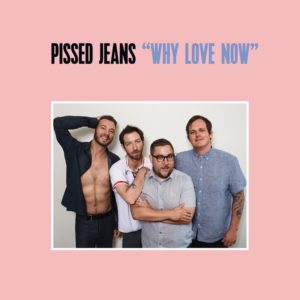 Pissed Jeans – Why Love Now
(Feb. 24; Sub Pop)
Pissed Jeans have a good sense of humor, which is part of their misanthropic appeal. When they announced the details of Why Love Now, their follow up to 2013's Honeys, it was accompanied by a photo of them in Philadelphia in front of the Kurt Vile mural from his own Wakin on a Pretty Daze album cover (they were very small, in the corner). But more importantly, they also issued "The Bar Is Low," a slab of witty, yet crushing noise punk the likes of which have been sorely missing for the last three years. So yeah, they might have a little fun in trolling us, but their accessible brand of noise rock pummel is what'll keep our attention.
---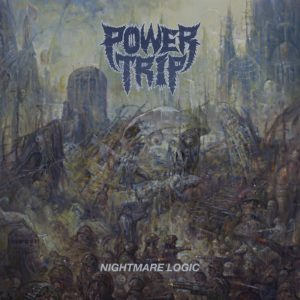 Power Trip – Nightmare Logic
(Feb. 24; Southern Lord)
Dallas, Texas' Power Trip do not fuck around. Theirs is a sound that blends the beefy belligerence of '80s-era hardcore with the speed and sheer menace of Slayer's Reign in Blood, complete with squealing guitar solos and endless mosh pit mayhem. Nightmare Logic is the next step in their menacing journey, following the outstanding feats of destruction on their debut, Manifest Decimation. One need only hear the old-school destruction in "Firing Squad" to fully understand the power they wield. Power Trip will destroy all.
---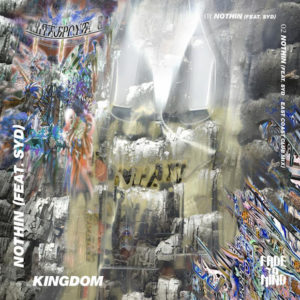 Kingdom – Tears in the Club
(Feb. 24; Fade to Mind)
Los Angeles based producer Kingdom has been building up a reputation as one of the most interesting and innovative beatmakers in recent years, thanks to a handful of standout singles, including collaborations with R&B singer Kelela on her 2015 EP Hallucinogen. He's shared a first track from Tears in the Club, his proper debut album, titled "Nothin'," featuring Syd of The Internet. Those who fell in love with Kingdom's previous exercises in atmospheric soul and industrial-dream beats should find plenty to love here.
---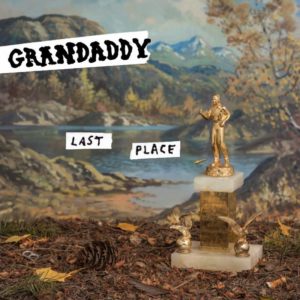 Grandaddy – Last Place
(March 3; 30th Century)
Officially speaking, Grandaddy broke up about 10 years ago. They had a good run, actually, offering a handful of fuzzy, lightly psychedelic indie rock albums that both tread high-minded conceptual ground (The Sophtware Slump) and often sounded like cranked-up campfire singalongs (Sumday). With Last Place, they're returning to a musical terrain that looks a lot different than where they left it, yet they sound perfectly familiar—even comfortable. First single "Way We Won't" features the balance of electronic and acoustic instruments that has long been a staple of the band, and it's pretty catchy at that.
---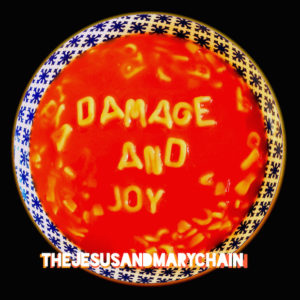 The Jesus and Mary Chain – Damage and Joy
(March 24; ADA/Warner)
The Jesus and Mary Chain haven't released a new album since the '90s. In the abstract that might not seem like a long time ago, but children born when Munki came out should have their drivers' licenses by now. So yeah, they took their time to release a follow-up, and in the meantime celebrated the 30th anniversary of Psychocandy. But the Reid Brothers have been pretty active since the turn of the '10s, touring regularly, reissuing their catalog and even releasing a new track that debuted on NBC's Heroes, of all things. So while it may not be the same duration we endured to get a new My Bloody Valentine album, it's been a while. We're ready for this one.
---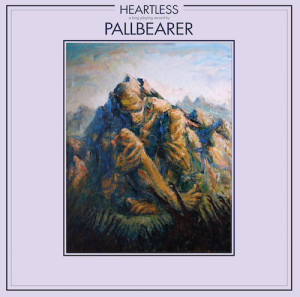 Pallbearer – Heartless
(March 24; Profound Lore)
This Little Rock, Arkansas doom metal band has gone from a really good band to one of the best metal bands of the modern era in less than half a decade. The progressive metal quartet has been previewing some of their new material live, and it most certainly lives up to the hugeness of past records Sorrow and Extinction and Foundations of Burden. Considering we just endured one of the most tragic and frustrating years in recent memory, a little doom metal could really feel therapeutic in 2017.
---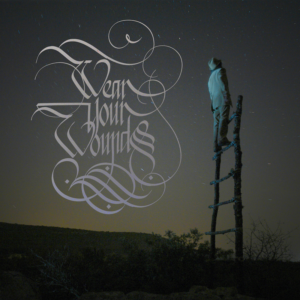 Wear Your Wounds – WYW
(April 7; Deathwish Inc.)
It sure seems like a great time to be getting a new Converge album (four years since All We Love We Leave Behind seems like an eternity), but while that might be a ways off, Converge frontman Jacob Bannon is releasing his solo debut. After releasing a series of singles and EPs under the Wear Your Wounds name, he's giving it his full effort with WYW in April, which features his bandmate Kurt Ballou and other guests, with a sound supposedly influenced by Swans and Sparklehorse. So likely not a metal album, but it seems safe to say it'll be dark.
---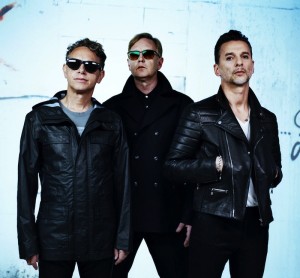 Depeche Mode – Spirit
(tba; Reprise)
Well into their fourth decade as a band, Depeche Mode continue to release new music about every three or four years, which isn't bad considering a lot of the time in between is spent performing giant stadium tours. For that matter, they remain impressively consistent, delivering albums like 2005's excellent Playing the Angel and 2013's solid Delta Machine. No music from Spirit has been released as of yet, so some surprises might be in store, but at the very least we can probably expect some compelling, dark synth-pop.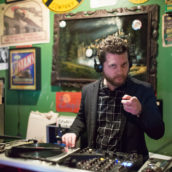 Jeff Terich
Jeff Terich is the founder and editor of Treble. He's been writing about music for 20 years and has been published at American Songwriter, Bandcamp Daily, Reverb, Spin, Stereogum, uDiscoverMusic, VinylMePlease and some others that he's forgetting right now. He's still not tired of it.