Stream the new Thundercat album, Drunk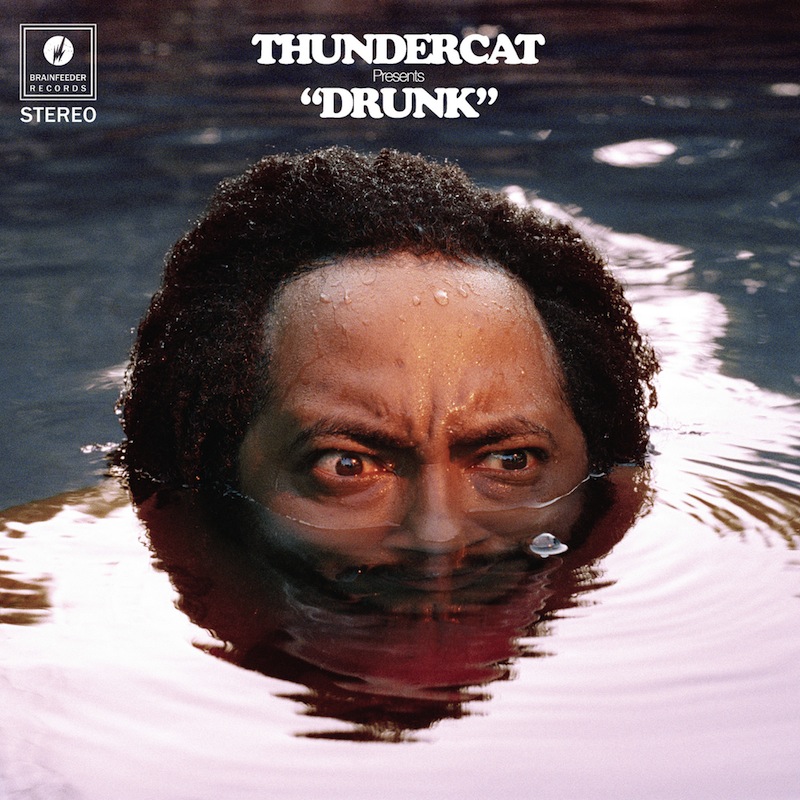 Today, Thundercat releases his new album Drunk via Brainfeeder. It's bass virtuoso and songwriter Stephen Bruner's third album, and it features Kendrick Lamar, Flying Lotus, Kenny Loggins, Michael McDonald, Wiz Khalifa, Kamasi Washington and Pharrell. Previously, Thundercat released the single "Show You the Way," and today, it's available to stream in its entirety via Spotify. Listen to the Thundercat Drunk stream below.
Thundercat's new album Drunk follows 2015′s EP The Beyond/Where the Giants Roam and 2013′s Apocalypse.
Thundercat Drunk tracklist:
1. Rabbot Ho
2. Captain Stupido
3. Uh Uh
4. Bus In These Streets
5. A Fan's Mail (Tron Song Suite II)
6. Lava Lamp
7. Jethro
8. Day & Night
9. Show You The Way (feat. Michael McDonald & Kenny Loggins)
10. Walk On By (feat. Kendrick Lamar)
11. Blackkk
12. Tokyo
13. Jameel's Space Ride
14. Friend Zone
15. Them Changes
16. Where I'm Going
17. Drink Dat (feat. Wiz Khalifa)
18. Inferno
19. I Am Crazy
20. 3AM
21. Drunk
22. The Turn Down (feat. Pharrell)
23. DUI