Album of the Week: Blanck Mass – World Eater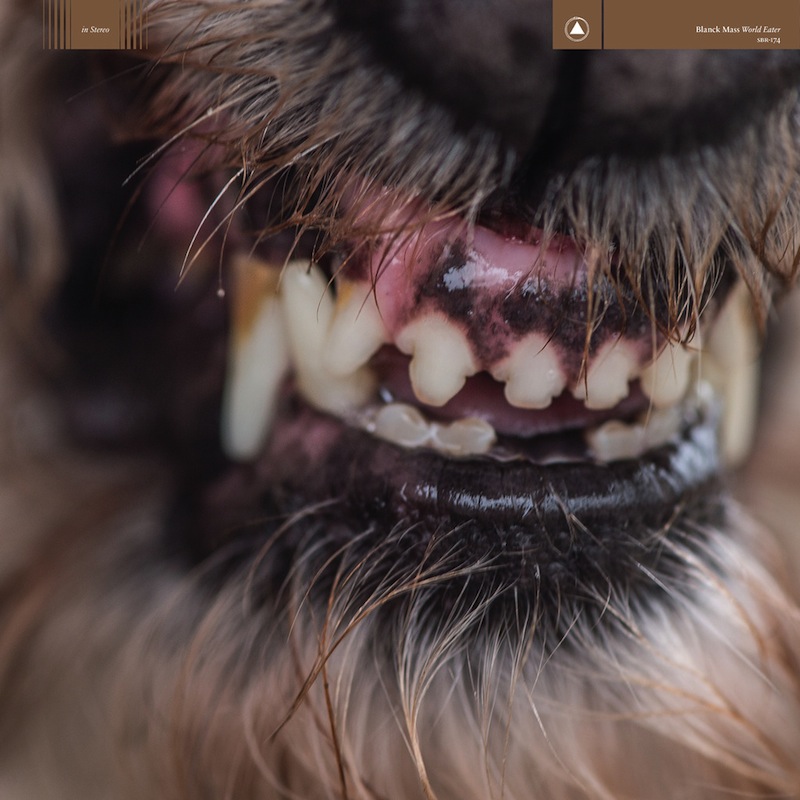 Benjamin John Power is at his best when leaving nothing to mere suggestion. His strongest moments—whether as a member of Fuck Buttons or creating solo compositions as Blanck Mass—are those that are punctuated with an exclamation point. He shapes noise like a sculptor would, molding dense blocks of distortion and sonic destruction into elegant, even beautiful melodies. But that beauty hits hard; while Power's debut album as Blanck Mass was relatively nuanced and atmospheric, it's the clear outlier in the overall catalog. When Power queues up his sampler, the sounds that come out sound more likely to topple cityscapes than evoke moments of quiet contemplation. The subtleties are there, but it takes doing battle with some cranked decibels and intense waves of noise to dig into them.
That neither Fuck Buttons nor Blanck Mass' intense, rhythmic distortions ever descend into pure noise abstraction is what makes each act's music so consistently compelling. Just as the former's Slow Focus showcased some of the grandest ideas in the British duo's repertoire, Blanck Mass' 2015 album Dumb Flesh presented a similarly crushing wall of effects in the form of dancefloor-ready bangers. Few singles in recent memory have provided as stunning a marriage of hedonistic, pulsing electro and punishing industrial as that album's "Dead Format," and that year's electronic landscape felt all the more blessed for it. His third album, World Eater, is cut from a similar cloth, steeped in a tense immediacy and similarly colossal sonic treatments but with extremes pulled farther in both cacophony and accessibility, serving to heighten the contradictions between the two. It's maybe Blanck Mass' most pop album only by a matter of degrees, but much more than that, it's his most human.
Power, an artist with the rare distinction of having written and performed original music for the Olympics, has observed a darkening along the global landscape since his last release, and World Eater is a response to the growing fear and hate in a post-Trump, post-Brexit landscape. "Fear and hope are both parts of our human make up, but it's the way that we act upon these feelings that is of concern to me," Power said in a press release, "to understand the beast or to become the beast." Blanck Mass' music has always been beastly, but here that ferocity stands in stark contrast to some of the more fragile and intricate elements of his music. It's a struggle between chaos and order, power and tenderness, man and monster. And it's not always easy to make sense of which is which.
There's an immediate display of that contrast just in the first two tracks. Opener "John Doe's Carnival of Error" is one of the most playful and lighthearted tracks to bear Blanck Mass' name. It's short, fun and just a little bit tweaked, like Aphex Twin at his most puckish. Yet there's something sinister and twisted lying underneath, an unnameable, unknowable danger that transitions brilliantly into the noise, pulse and screams of "Rhesus Negative." Yet that sheer volume and force doesn't so immediately seem like a source of terror, by contrast. It's mighty and majestic, defiant and dense. These struggles shouldn't be anything new to those with more than a passing familiarity to Power's music, but he allows himself more room to explore spaces in between. In many of its strongest moments, World Eater is less a pure vision of dystopia than a personal navigation through it; the sampled human voices on first single "Please" offer pathos beyond pure destruction, while "Silent Treatment" balances choral triumph with amped-BPM tension and an overall sense of operatic eeriness. There's a lot to process in each of these tracks; there's also a lot to marvel at.
Nowhere is the contrast between Power's various extremes starker and more awe-inspiring than on "Minnesota/Eas Fors/Naked." A triptych that comprises three separate emotions and stylistic variations, it travels through a treacherous terrain of noise into a mournful ambient section and eventually a warm sequence of beats and melody. It's Blanck Mass in cross section, each piece of his stylistic makeup laid bare for all to hear. Yet those pieces—the chaos, the moodiness, the pop sensibility—exist in everything he does in different ratios. Against all logic, Blanck Mass maximizes everything on World Eater, yielding an unlikely mixture of overwhelming emotions and breathtaking sound.
Similar Albums: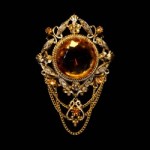 Fuck Buttons – Slow Focus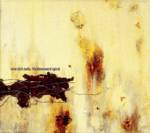 Nine Inch Nails – The Downward Spiral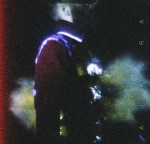 Ben Frost – A U R O R A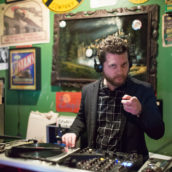 Jeff Terich
Jeff Terich is the founder and editor of Treble. He's been writing about music for 20 years and has been published at American Songwriter, Bandcamp Daily, Reverb, Spin, Stereogum, uDiscoverMusic, VinylMePlease and some others that he's forgetting right now. He's still not tired of it.