Sleater-Kinney/R.E.M. supergroup Filthy Friends debuts new song, "Any Kind of Crowd"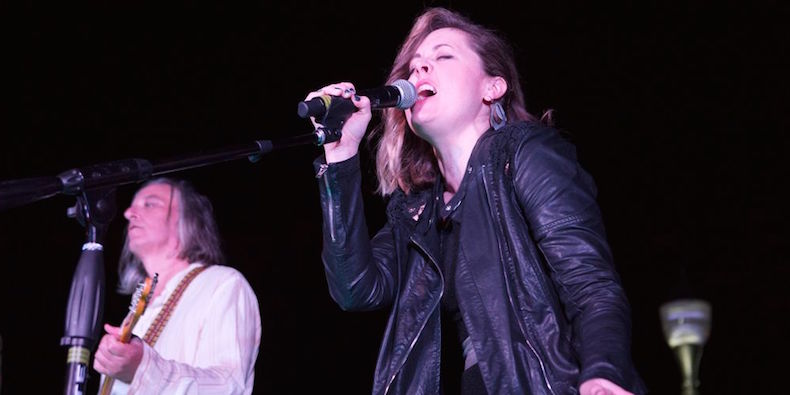 Filthy Friends is a new supergroup comprising Corin Tucker of Sleater-Kinney, Peter Buck from R.E.M., Scott McCaughey and Bill Rieflin of the Minus 5 and Kurt Bloch of The Fastbacks. The group has just debuted their new single, "Any Kind of Crowd," on an episode of The Best Show with Tom Scharpling. Stream the song here (it starts around the five-minute mark).
Filthy Friends have planned the release of their debut 7-inch, which will feature "Any Kind of Crowd" on the A-side and a cover of Roxy Music's "Editions of You" on the b-side. It's being released via Kill Rock Stars for Record Store Day on April 22. The band's first release was the song "Despierata" as part of the 30 Days, 30 Songs project before the election.
Read our Celebrate the Catalog feature on Sleater-Kinney, and our somewhat controversial Greatest Hits article on R.E.M.