Jens Lekman : Life Will See You Now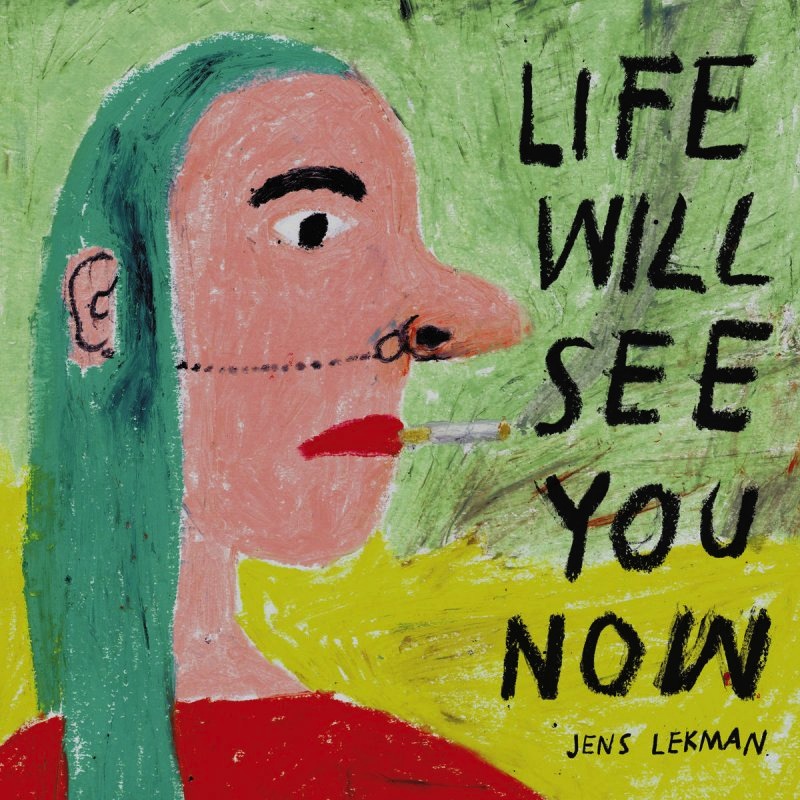 I don't know when this whole thing started—probably Live Aid—but for a while, it's been riskier in popular music to describe things as they actually happen, and much less of a risk to define what they mean. In movies and books it's exactly backwards. But there's an implied incompletion in pop music if we haven't got a neat context defined before we create the art itself. This could just be my own projection, judging from the crumpled papers that occupy a drawer in my desk.
Swedish musician Jens Lekman hasn't just managed that risk over the last 15 years or so: It's been his stock in trade. His straight storytelling bears an exactness of events that's not immediately attached to a greater principle—much like his obvious influence Jonathan Richman, and a bit like David Byrne. Lekman's songs are the gold standard of literalness. The music that goes with his stories—usually built on his acoustic guitar and surrounded by pop samples rescued from sentimentality—makes a miracle out of the artificial. He's repurposing insignificance twice at once: matching small details with old, facile notions of commercial pop music of the '70s and '80s.
Lest any of that sound like backhanded praise, let it be known that Lekman's moody, kinetic 2007 album Night Falls Over Kortedala is one of the greatest pop records of this century, and that his fourth full-length Life Will See You Now may be the only artifact in this defeatist climate that can make anyone actually feel better. There's a little bit more of a seeking quality to Lekman's lyrics, but not enough to overweigh the album in ponderosity. Besides, on eight of the album's ten tracks, the purely joyful music doesn't allow for too much reverent stillness. If you can't get enough handclaps in your life, Life Will See You Now is your Rosetta stone: They're on practically every track.
"I just want to listen to people's stories… In a world of mouths, I just want to be an ear." That's what a teenage Jens says to a well-meaning Mormon missionary in "To Know Your Mission." While he's judging the '90s pop music blowing out on the street, the music in the song itself cribs from short-lived wonders from the '80s—we're talking serious Swing Out Sister, Johnny Hates Jazz, maybe even Billy Ocean material here. Although it's an obvious aesthetic choice it's still a bracing maneuver, a veneration of what was once considered disposable.
Most of the rest of Life Will See You Now depends on Lekman's retelling of one-on-one interactions; all of them stop precisely at the points they have to. On "Hotwire the Ferris Wheel," featuring Everything But The Girl chanteuse Tracey Thorn, a couple break into a circus because that's their idea of something bad. "If you're gonna write a song about this, please don't make it a sad song," the girl requests, probably knowing what Lekman's M.O. is. He complies.
"Our First Fight" doesn't even cover the topic of the argument or how it unfolds. It all builds up to a secret code for forgiveness that shows up suddenly in the middle of an evening with friends who are discussing some interminable TV show: "You mouth out 'I love you' the way a parent spells out 'ice cream'/'I-L-O-V-E-Y-O-U'." The laudably honest "How Can I Tell Him" tackles the issue of how deeply a bromance should be expected to plumb. "We can talk about anything/As long as it's about nothing," describing the disguises vulnerability has to take when it's just two guys hanging out. "Before he's gone he shouts 'Later, dude'/I think 'Yeah—I love you, too.'" All the realizations Lekman has deliver goosebumps, this one most of all.
Two songs on Life Will See You Now are among the very best of Lekman's career. "Evening Prayer" tells the story of a Muslim friend who produces a copy of his recently removed tumor on a 3-D printer: "So, this is what caused all my fears," he says as he puts it on a barroom table. A waitress eyes it with admiration: "What is this? It looks kinda cool." Lekman's own doubts about the paper tumor, and his friend's attempt to demystify it, are assuaged when the friend thanks him for his support: "You were in my evening prayer." All this unfolds over a groove that bears some similarity to Shalamar's disco hit "The Second Time Around." The small interactions Lekman focuses on say everything they need to.
"Wedding in Finistére" takes Lekman to the remote shores of France ("Is this where the world ends?") to play a reception, where he comes upon the bride looking the least bit trepidatious about moving on to another phase. But Lekman thinks that's a no-win situation no matter what you do: "Marry and regret it/Don't marry, regret it too/Whether you marry or you don't/Either way you'll wish you hadn't." He resolves the observation by acknowledging that we're always looking with childlike wonder at what people older than us are doing and advancing. Lekman breaks it down in a refrain so perfect and hilarious that I refuse to quote any of it here, so it'll surprise you as it did me.
The first eight songs move along without much of a drop in beat. Some songs start off like ballads, but Lekman can't stay there. While less sure artists would sacrifice either the plot of the story or the upbeat music, to Lekman it's vital to go back to where the celebration begins. The catharsis is in the experience itself.
The last two songs put Lekman back in front of himself. "Postcard #17"—recycled from his 2015 song-a-week project Postcards—is the closest thing the album has to a dark moment. Lekman struggles to get something dislodged from his psyche and deal with it straight up, like the tumor in "Evening Prayer." "If I just trick myself into pouring it all out" ("trick"? Why is subterfuge necessary?) everything will be all right. When he finally sees whatever it is in front of him, he's both embarrassed and amused: "Is that what I was scared of? Fucking ridiculous." "Dandelion Seed" reunites Lekman with his lifelong supporting character Lisa. He modifies the theme of "Wedding in Finistére," the fear that over-preparation and avoiding accidents will cause him to miss out on something random and valuable. "I built a bomb shelter under every dream… how slowly I came to be a dandelion seed/Blaming the wind for where it carries me."
In his own, very even-tempered way, Lekman reconciles and redeems what are mistaken for trivialities: the minor cruxes in our personal encounters, and the harmless euphoria of processed '80s music. And he does it without a shred of self-consciousness, without sounding the least bit fey, and without using too much force. The exuberance of Life Will See You Now comes from the defiant stance of not taking anything in life for granted. Jens Lekman knows his mission.
Similar Albums: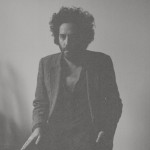 Destroyer – Poison Season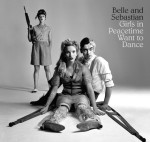 Belle and Sebastian – Girls in Peacetime Want to Dance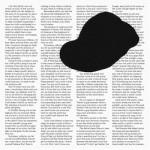 Owen Pallett – In Conflict
Paul Pearson
Paul Pearson is a writer, journalist, and interviewer who has written for Treble since 2013. His music writing has also appeared in The Seattle Times, The Stranger, The Olympian, and MSN Music.