Watch Danny Brown's "Ain't It Funny" video, directed by Jonah Hill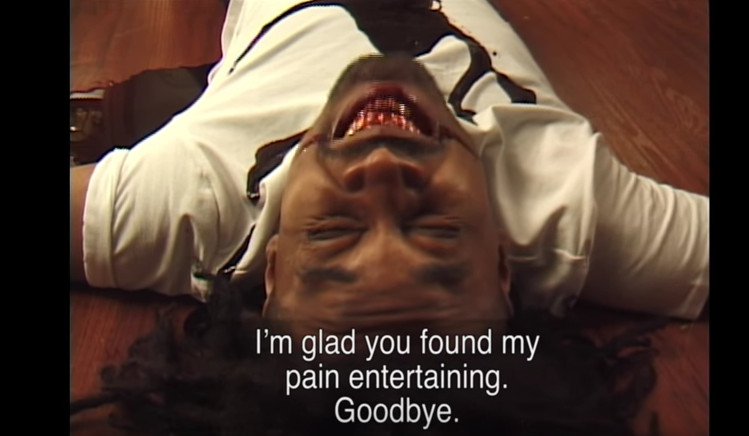 Danny Brown has just shared the new video for "Ain't It Funny," a highlight and the new single from his excellent Warp Records-released 2016 album Atrocity Exhibition. The clip is directed by Jonah Hill (Superbad, 21 Jump Street) and features Joanna Kerns (Growing Pains) and director Gus Van Sant (Good Will Hunting). The video is a satire of a sitcom, in which Brown plays "Uncle Danny." It gets pretty dark pretty quickly, with a heavy emphasis on addiction, complete with a cough syrup bottle and Xanax bar with anthropomorphic attributes. Add to that some flashes of bloody violence, and a grotesquely bloodthirsty laughing audience, and boy, this is one hell of a dark sitcom.
Watch the Danny Brown "Ain't It Funny" video below.
Danny Brown's Atrocity Exhibition is on our list of the Top 50 Albums of 2016.