Pharmakon shares gross video for "Somatic," announces tour dates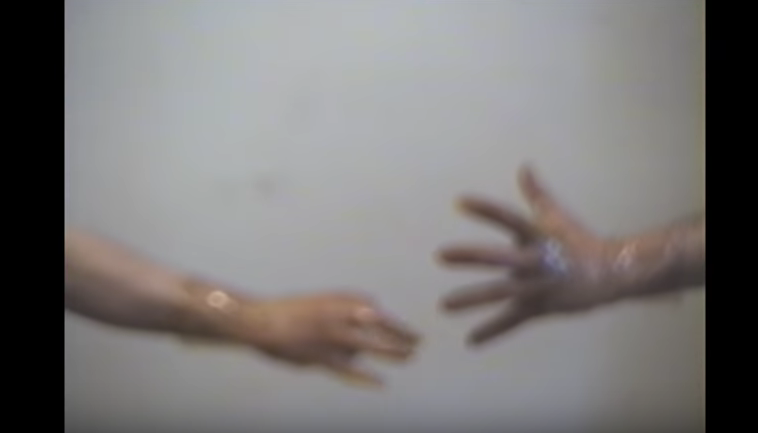 Pharmakon has just shared a new video for "Somatic," from her new album Contact. It's directed by Latex Lucifer and Pharmakon, and it is super gross. The clip depicts close-ups of hands and other body parts joined together by some kind of sticky residue. We advise you not to watch if you're eating something. Watch it below.
Pharmakon has also lined up tour dates in Europe and North America. Check those out below.
Contact is out now via Sacred Bones.
Pharmakon tour dates:
4/1 – The Hague, NL – Rewire Festival
4/14 – Brooklyn, NY – Brooklyn Bazaar (Record Release Show)
4/20 – Paris, FR – Instantes Chavires
4/22 – Berlin, DE – Ausland
4/23 – Brussels, BE – Ancienne Belgique
4/25 – London, UK – ELECTROWERKZ
4/26 – Brighton, UK – The Haunt with Blanck Mass
4/27 – Nottingham, UK Chameleon
4/28 – Manchester, UK Soup Kitchen
4/29 – Bristol, UK The Exchange
5/3 – Lisbon, PT ZDB
5/4 – Madrid, ES La Boite
5/5 – Barcelona, ES – Upload
5/6 – Krems, AT – Donau Festival
5/18 – Philadelphia, PA – PhilaMOCA
5/19 – Baltimore, MD – The Crown
5/20 – Durham, NC – Moogfest
5/21 – Durham, NC – Moogfest (Transfiguration screening)
5/22 – Richmond, VA – Strange Matter
5/23 – Pittsburgh, PA – The Shop
5/24 – Cincinnati, OH – The Mockbee
5/25 – Chicago, IL – The Metro
5/26 – Detroit, MI – El Club/Trip Metal Fest
5/27 – Toronto, ON – The Music Gallery
5/31 – Cleveland, OH – Now That's Class
6/1 – Buffalo, NY – Sugar City
6/2 – Montreal, QC – La Vitrola
6/3 – Hamilton, ON – Strangebarn
6/4 – Rochester, NY – Bugjar
6/5 – Hudson, NY – The Halfmoon
6/6 – Boston, MA – TBD
6/7 – Providence, RI – AS220