Phoenix reveal details of new album, Ti Amo
Phoenix recently revealed that their new album was titled Ti Amo, and now they've revealed the details of the new record. It's due out June 9 via Loyaute/Glassnote, and according to the band in a press release, it's "an album about simple pure emotions: love, desire, lust and innocence, it's also a record about our European, Latin roots, a fantasized version of Italy: a lost paradise made of eternal Roman summers (hyper-light, hyper-clarity, pistachio gelato), juke-boxes on the beach, Monica Vitti and Marcello Mastroiani, fearless desire and Antique marble statues." The first single is titled "J-Boy." Stream it below, and take a look at the album's artwork and tracklist.
Ti Amo follows 2013's Bankrupt!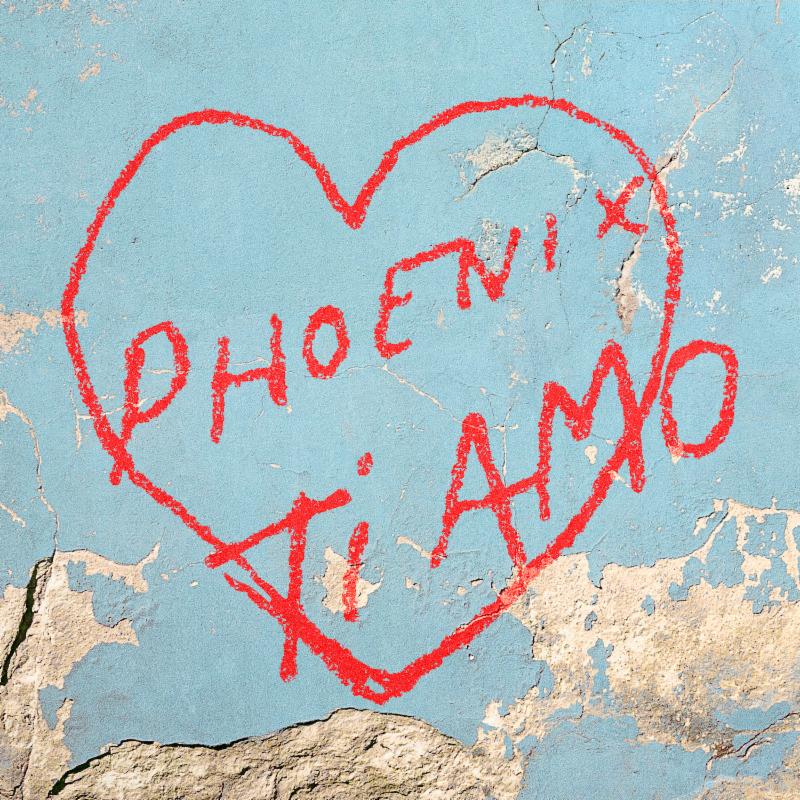 Phoenix Ti Amo tracklist:
1. J-Boy
2. Ti Amo
3. Tuttifrutti
4. Fior Di Latte
5. Lovelife
6. Goodbye Soleil
7. Fleur De Lys
8. Role Model
9. Via Veneto
10. Telefono