Album of the Week: Sheer Mag – Need to Feel Your Love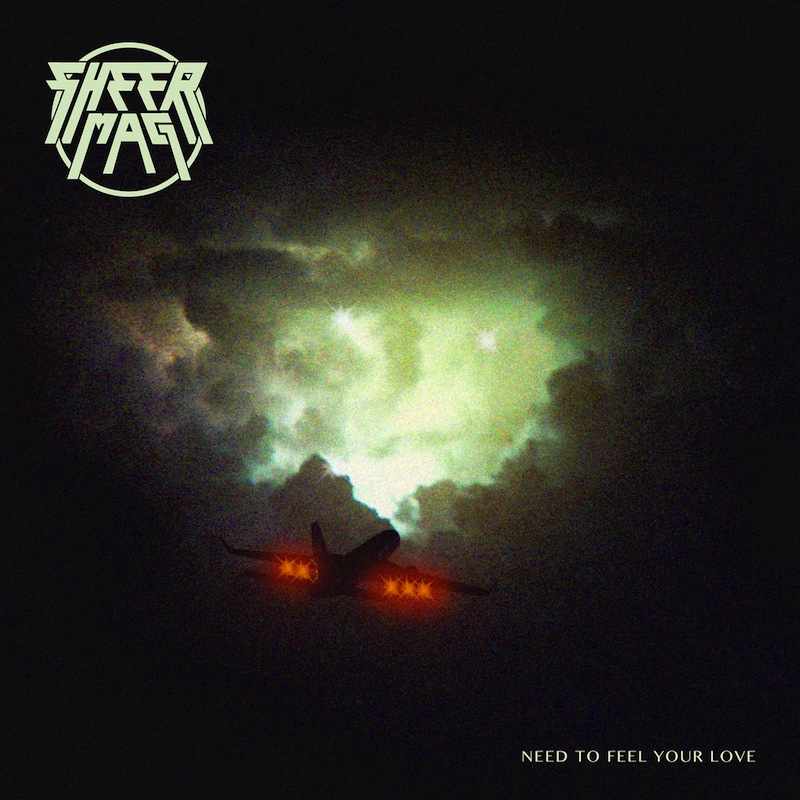 Sheer Mag's debut full-length album, Need To Feel Your Love, opens on Inauguration Day 2017. Leadoff track "Meet Me in the Street" is a scene of vandalism and anarchy, an orgy of shattered glass and police offers dodging projectiles. On paper it reads like vintage punk circa 1977 a la The Clash's most explicitly political moments, the sound of young people fed up and ready to respond to oppressive authority figures with blunt objects and instruments of mayhem. On headphones it feels like a deep cut from a Thin Lizzy or AC/DC record, a riff-heavy monster (with a cool slow-down effect spliced right into the middle of it) made for breaking shit just for the fun of it—additional Trans Am and six-pack optional. Sure, Sheer Mag might be echoing the frustration of generations of outraged Americans, but when vocalist Tina Halladay sneers, "Come on down, get your kicks," it feels like an invitation to pure hedonism.
The dichotomy at play on "Meet Me," and by extension all of Need to Feel Your Love, is one that Sheer Mag's maintained since their debut EP in 2015. They're a band of the moment, calling out the worst behavior in a conservative, capitalist, corrupt America, yet their musical reference points—power pop, proto-metal, old-school punk—are of a different moment altogether. Specifically, the Philadelphia band nods to rock 'n' roll heroes of the 1970s, embodying the era's abundance of guitar wizardry through some of the best pure rock songs that indie rock has seen in a long time. At no point does Sheer Mag ever feel like a tribute act, however. On Need to Feel Your Love, the Philly quintet carve out their own unique niche in the modern era by looking forward while taking with them lessons from rock 'n' roll's history.
It just so happens that the present that Sheer Mag occupies is one where a reality TV star exploited the worst instincts of Americans all the way to 1600 Pennsylvania Ave. So as much fun as they make resistance sound, the band is most assuredly not having any of this shit. "Expect the Bayonet" is a searing takedown of a broken system, "rich men and their white skin," and one that has a pretty gnarly threat attached to those that don't heed the warning of those being taken advantage of. And damn is it catchy. Halladay is the perfect mouthpiece for Sheer Mag's brand of defiance, shouting down bullshit with her weapons-grade vocal talent, belting out pointed lines like "I won't do what I've been told/ I won't buy what I've been sold" on "Can't Play It Cool." Even when they're paying tribute to an activist who lived nearly 75 years ago on "(Say Goodbye To) Sophie Scholl," Halladay's impassioned vocal performance makes their Nazi-fighter homage into something that feels personal: "Don't forget your white rose."
Sheer Mag does get personal, however. It's well established after three acclaimed EPs that Sheer Mag's two major themes are politically charged battle cries and love songs. "Just Can't Get Enough" is one example of the latter and a particularly hard-rocking one at that, Kyle Seely and Matt Palmer's Lizzy licks flying beneath Halladay's ecstatic cries of "My head is spinning from your love." The title track is another, a funky, mid-tempo groover that's one of the few moments of reprieve from balls-to-the-wall rock action. It's also a perfect summertime jam, breezy and punchy all at once, with Halladay's inimitable vocal presence adding just as much emotion and earnestness to the band's lovelorn anthems as she does attitude to their resistance rockers.
Whichever way Sheer Mag chooses to rock, it's the rocking that they do best. Amorous? Anti-fascist? Whatever form it takes, it's best executed with guitars blazing, amps up to 11 and Tina Halladay's vocals at their most intense. The one song on the album that seems to not fit into either of the group's most prevalent thematic categories, the Bon Scott-channeling highlight "Turn It Up," is also the one that captures their ethos perfectly. Whether it's motivation for weathering the political shitstorm you're looking for or a backing track for pining over that special someone, do Sheer Mag a favor: Turn it up.
Similar Albums: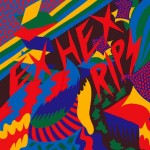 Ex Hex – Rips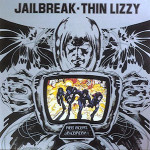 Thin Lizzy – Jailbreak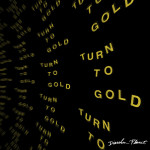 Diarrhea Planet – Turn to Gold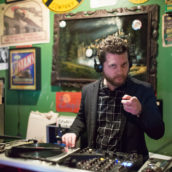 Jeff Terich
Jeff Terich is the founder and editor of Treble. He's been writing about music for 20 years and has been published at American Songwriter, Bandcamp Daily, Reverb, Spin, Stereogum, uDiscoverMusic, VinylMePlease and some others that he's forgetting right now. He's still not tired of it.