The Melvins : A Walk With Love and Death
Melvins' A Walk With Love and Death is a double album, or more specifically, it's two albums in one package. One is a rock album, Death, and one is a film score: Love. For the sake of this review we are just going to focus on Death, because the "score" is just an incoherent collection of noise. I am all for experimentation, but even for a soundtrack to the most ironically bizarre piece of art house dreck, the actual musical components are minimal. Considering the legacy established in this band's body of work and the strong cult following the have sustained, I am sure in the pangs of blind devotion there are those who would attempt to pull a hipster card and say, "you just don't get it" in order to defend it. Knock yourself out: There is nothing to get, so let's not waste our thoughts on it and turn our attention to the rock album.
Death, as it turns out, finds the band delivering in prime form right from the opening track. Here we have an exhibition of all their strengths on parade with creeping grooves and Buzz singing melodically. This is where the band really showcases their strengths.
Melvins continue on a more melodic path with more guitar heroics thrown about with classic-rock fervor with "Soberdelic." "Euthanasia" has a more doom-like feel and is the album's first really heavy song. There is a really tight Ted Nugent "Strangle Hold"-like groove on "Edgar the Elephant" that comes with backing vocals that echo the harmonies of The Beatles. The band returns to a classic rock sound for "Flaming Creature," with squealing guitars throughout. There is a darker undercoating, despite its stoner rock fuzz, though the band relaxes in a bong-smoke haze reminiscent of Clutch on "Christ Hammer," with some cool effects added over Buzz's vocals, though the chorus is more freedom rock than you would expect from them. The guitar work pretty much compensates for this. "Cactus Party" continues the Kiss-influenced party boogie and away from their sludgy past. This is just straight rock 'n' roll.
A retro rock album might not have been the expected result from Melvins at this stage—or a pure noise soundtrack for that matter—but the guitar playing and songwriting is some of their strongest as its hard to argue against the results. Fans of the band won't be phased by the fact this isn't anywhere near their heaviest work to date. After covering Kiss years ago, it should come as no surprise that one day Buzz would come down from his throne as the godfather of sludge to put his foot on the monitor and rock with such hedonistic, reckless abandon.
Similar Albums:

Boris – Noise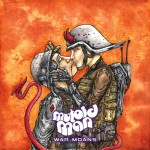 Mutoid Man – War Moans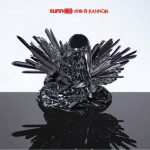 Sunn O))) – Kannon