City of Caterpillar share first new music in 15 years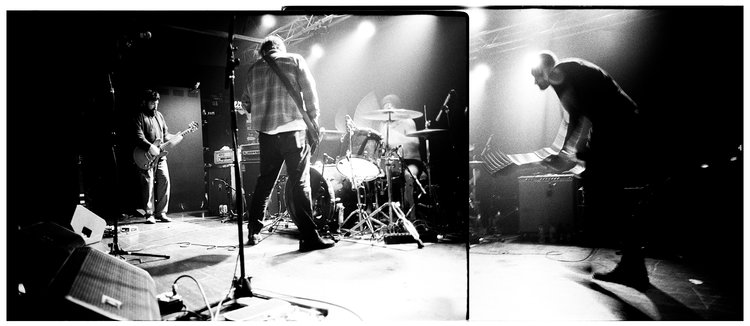 Richmond, Virginia post-hardcore/screamo legends City of Caterpillar are releasing their first new music in 15 years. The group, which originally disbanded back in 2003, has announced a fall tour and is releasing a new 12-inch EP titled "Driving Spain Up a Wall." The EP includes the sprawling, 11-minute title track, which premiered via Noisey, and the B-Side "As the Curtains Dim (little white lie)", which was recorded during the sessions for the band's 2002 self-titled album.
Listen to the "Driving Spain Up a Wall" stream below, and take a look at the band's upcoming tour dates.
City of Caterpillar tour dates:
10/19: San Diego, CA – The Soda Bar (T)
10/20: Santa Barbara, CA – The Hard To Find (D)
10/21: Santa Rosa, CA – Arlene Francis Center (L)(S)(HW)
10/28: Gainesville, FL – The Fest (H)(M)(I)
10/29: Atlanta, GA – The Earl (M)
10/30: New Orleans, LA – Zeitgeist (M)(T)
(T) = with Thou
(D) = with Dangers
(HW) = with Holy Wood
(S) = with Sabertooth Zombie
(L) = with Litany for the Whale
(H) = with Hum
(M) = with Majority Rule
(I) = with Iron Reagan
City of Caterpillar's self-titled debut album is on our list of 10 Essential Screamo Albums.