Guest Playlist: Meatwound's Daniel Shook assembles a set of musical and political influences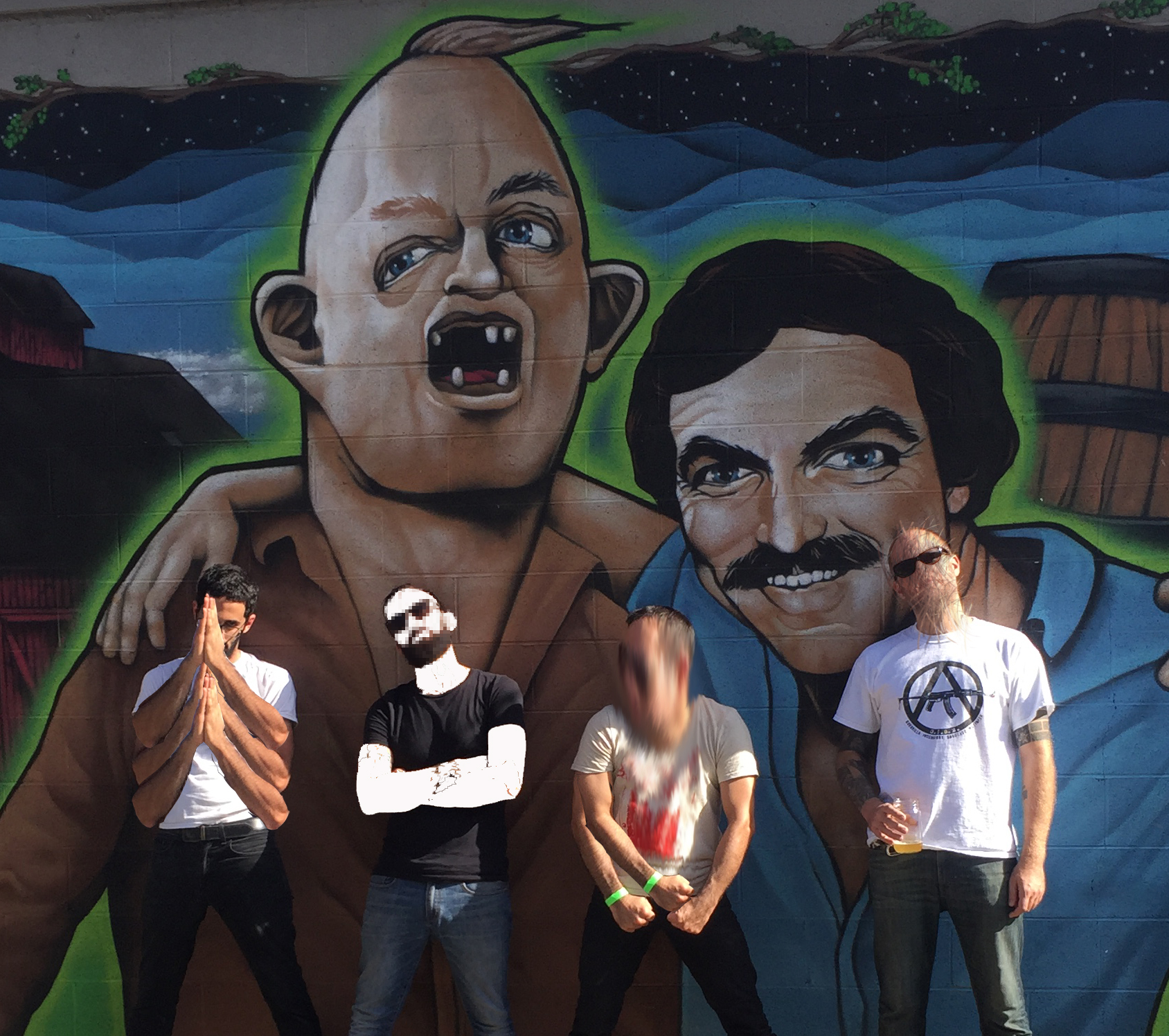 In May, Florida noise rock/hardcore group Meatwound released their new album, Largo, a raging, intense slice of riffs and pummeling that makes its mark in under 30 minutes. And with that album now available to destroy your earbuds, Daniel Shook, Meatwound's vocalist, has shared a 25-track guest playlist chock full of influences and inspirations, which are not only musically significant but politically as well. It spans from the socially conscious hip-hop of Public Enemy and Paris to the anarchist punk of Crass, the stoner rock of Party of Helicopters and the sheer chaos of Men's Recovery Project.
Listen to Daniel Shook's guest playlist below, and read his commentary about the music he chose.
"This is the earliest music that made me want to start my own bands, the songs I listened to over and over, tried to learn how to play, borrowed lyrics or ideas from, or just stuck out as something otherworldly and full of power.
Before I ever heard punk or metal, I was 10 years old listening to rap tapes that my older sister had laying around. Kool G Rap, 2 Live Crew, Eazy E, all that early stuff but Public Enemy was the one I loved the most. "Hazy Shade of Criminal" was the last of the great Bomb Squad beats and one of their most confrontational songs. Paris was someone I didn't hear until high school and this song is still as openly hostile and sadly relevant today. I remember cutting out a full page ad for Amerikkka's Most Wanted and making it into my math book cover in 7th grade. "Endangered Species" is another amped-up Bomb Squad beat, raging social commentary, and a way for me to get Chuck D on this list twice because his verse on here is apex rap shit. This was LA riots era, the pure seething fury in these lyrics and the authority in the vocal presence was hugely inspiring.
Then came skateboarding and punk and metal. One time, I was riding with my sister and her boyfriend in his car with an obnoxiously loud system and I got him to play "World Eater" from my Grindcrusher tape. It was the heaviest shit any of us had ever heard. Another time, my mom drove us the 45 minutes to north Tampa for a midnight instore signing with Deicide for the Legion record release. She hung out in the car and read a book while we got our cd long boxes signed. B, the drummer from End of the Century Party, made me a tape of Macabre's Gloom record 'cause I couldn't find it in those pre-internet days. That record is full of great songs but this one rules. "The Glorious Dead" was on one of the Nuclear Blast or Relapse comps and it stood out, catchy as fuck. Plus one of the guys wore a Fuck Racism shirt in their band photo. Speaking of (early)Relapse stuff, Disrupt's Unrest was not the first record I heard from them but it was the most powerful and homegirl's guest vocals are absolutely disgusting. I'm still writing songs about animals 20-plus year later.
Disrupt is an appropriate segue to punk and radical politics (and endless feedback). Flux of Pink Indians was so influential on me that my first tattoo came from one of their records…and years later along came a Crass tattoo. The Crass Records stencil aesthetic continues to haunt my own graphics work. I was sitting at my parents' house one night listening to Conflict go on about direct action until I finally grabbed some cardboard and an exacto knife, cut myself an End Racism stencil, and went out to spray paint downtown. Confuse blew my mind and opened me up to the uniquely maniacal Japanese take on hardcore punk.
Leaving a bigger show (maybe Bad Brains or 7 Seconds?), Steve from Assück was standing outside selling copies of the Blindspot 7-inch for $3. It was my first interaction with a local band and brought the music world much closer to home, as well as exposing me to the DIY underground. Years later, Steve was recording my band's first record and taking me on my first tour, selling merch for Assück. Scrog was another local band that changed everything for me. Their singer taught a couple scrawny teenagers how to build and burn screens to make our own shirts and they let us sell our zine with their merch at shows. Tampa legends.
Delving into Maximum Rock n Roll classifieds and mail order record distros brought me to Born Against, who was one of the biggest drivers to start a band. Tried to rip off the music but couldn't play well enough so ended up ripping off the art more than anything. Definitely my favorite song by them. "No More Feelings"…Despise You were so relentlessly ugly and pessimistic, an unapologetic downer. Few bands matched the bum-out violence they summoned. Ice Nine is criminally under rated. Mostly known for their split with Charles Bronson, I taped all their EPs and wore that tape out. In/Humanity taught me about raging absurdity and how to make house shows historical events. Chris Bickel was a great front man and Greener Eyes was his masterpiece. "At the Cost of an Animal" is arguably the best Dropdead song in a catalog of terminally maxed out fury. Also, a good lesson in walking the walk and not being a tourist.
Florida had some gems to offer during the mid/late '90s. From the split 7" with Tired From Now On, "K-Tel Presents (AKA Your Mothers A Whore)" remains my favorite Floor song. Absolute crushing slow-motion death. At a time when speed was my main interest, Floor showed me another way. Perhaps an acquired taste, End of the Century Party became friends of ours and B went on to play in a ton of bands before and after getting his Ph.D.  Tour mates and often roommates, Reversal of Man were like brothers and still are to this day. They got really good towards the end.
A friend of mine taped all the Universal Order of Armageddon vinyl for me and I still have that slightly stretched-out cassette. Never even close to playing as well as these guys, I was constantly trying to write parts and songs like them. He might be a fancy chef now but that dude will always be one of my favorite drummers. No matter how many times I culled and purged my record collection, I never sold any of my Party of Helicopters vinyl. I loved this ridiculous band from the first time I heard them and this song fucking rules. After Born Against ended, Sam joined up with Neil Burke and burned the rule book with Men's Recovery Project. Ignorance of the highest order, aesthetically and content wise.
Fast forward 20 years and I'm still standing on the shoulders of these people, swiping bits and pieces, random lyrics and vaguely familiar song writing dynamics…and feedback. Always make room for feedback."
Meatwound's Largo is out now. Listen to it below.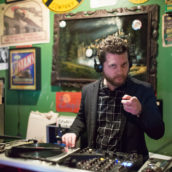 Jeff Terich
Jeff Terich is the founder and editor of Treble. He's been writing about music for 20 years and has been published at American Songwriter, Bandcamp Daily, Reverb, Spin, Stereogum, uDiscoverMusic, VinylMePlease and some others that he's forgetting right now. He's still not tired of it.