Blanck Mass shares new video for "The Rat," announces fall U.S. tour dates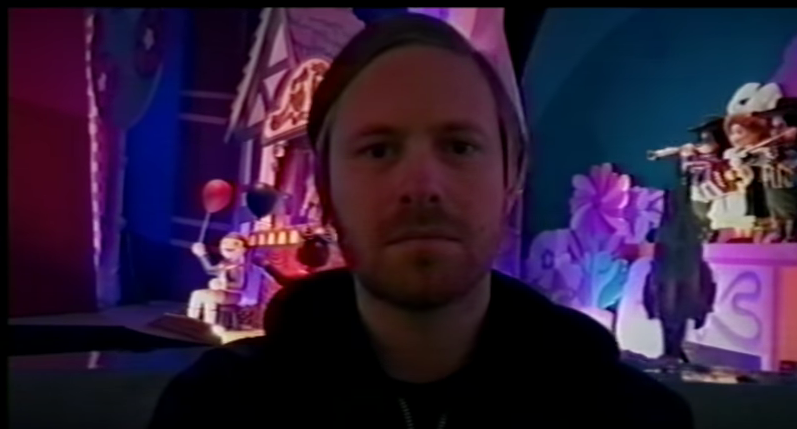 Blanck Mass has just released a new video for "The Rat," from new album World Eater (Sacred Bones). The clip finds Benjamin John Power on a very familiar-looking amusement park ride, maintaining the same facial expression the whole time. It's both amusing and slightly unsettling, which is sort of the point, as he says in a statement:
"The video itself is a bit of fun and was filmed on a family vacation, but somehow I feel it represents discontent within a capitalist regime and a world full of sugar-coated shit," Power says in a press release.
Watch the Blanck Mass "The Rat" video below, and take a look at Blanck Mass' newly announced fall U.S. tour dates below.
Blanck Mass tour dates:
8/5 – Hackney, UK – Visions
8/7 – Sibenik, Croatia – Super Oho
8/19 – Tokyo, JP – Hostess Club All Nighter
8/22 – Edinburgh, UK – Summerhall
8/25-26 – Totnes, UK – Sea Change Festival
9/6 – Washington, DC – Songbyrd
9/7 – Raleigh, NC – Hopscotch Music Festival
9/9 – Chicago, IL – Empty Bottle
9/12 – Toronto, ON – Drake Hotel
9/13 – Montreal, QC – The Red Room
9/14 – Brooklyn, NY – Rough Trade
9/16 – Hudson, NY – Basilica Soundscape
9/17 – Boston, MA – Great Scott
9/26 – Berlin, DE – Berghain / Panorama Bar
11/3 – Vancouver, BC – Fox Cabaret
11/4 – Seattle, WA – Barboza
11/6 – Portland, OR – Holocene
11/8 – San Francisco, CA – Swedish American Music Hall
11/9 – Los Angeles, CA – Resident
11/10 – Austin, TX – Sound on Sound Fest
11/16 – London, UK – Village Underground