Wolves in the Throne Room announce tour dates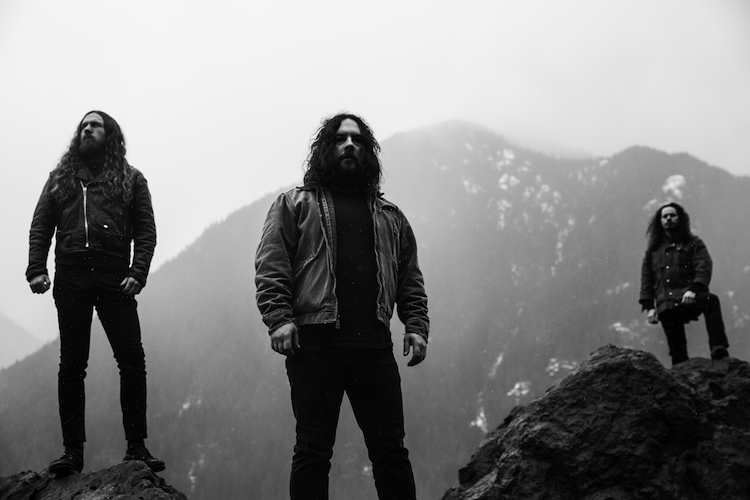 In September, Wolves in the Throne Room release their new album Thrice Woven, their first proper black metal album since 2011's Celestial Lineage. The band has also just announced a tour in support of the album. They'll be starting off in Boise in September and then circling back around the country, ending in their home state of Washington at the end of October. Take a look at their upcoming tour dates below.
All shows are with Pillorian.
Wolves in the Throne Room tour dates:
9/29 Boise, ID – Neurolux
9/30 Salt Lake City, UT – Metro Music Hall
10/2 Colorado Springs, CO – Black Sheep
10/3 Albuquerque, NM – Launch Pad
10/5 Houston, TX – White Oak (downstairs)
10/6 New Orleans, LA – Siberia
10/7 Birmingham, AL – Zydeco
10/9 Tampa, FL – Crowbar
10/10 Atlanta, GA – Masquerade Hell
10/11 Richmond, VA – Capital Ale House
10/12 Baltimore, MD – Baltimore Sound Stage
10/13 Brooklyn, NY – Villain
10/14 Pittsburgh, PA – Villain
10/16 Cincinnati, OH – The Taft Ballroom
10/17 St. Louis, MO – Delmar Hall
10/18 Oklahoma City, OK – 89th St. Collective
10/20 Tucson, AZ – 191 Toole
10/21 Los Angeles, CA – Echoplex
10/22 Berkeley, CA – Cornerstone
10/24 Portland, OR – Tonic Lounge
10/25 Olympia, WA – Obsidian
Wolves in the Throne Room's Celestial Lineage is on our list of 10 Essential Post-Black Metal Albums.