10 Essential Post-Black Metal Albums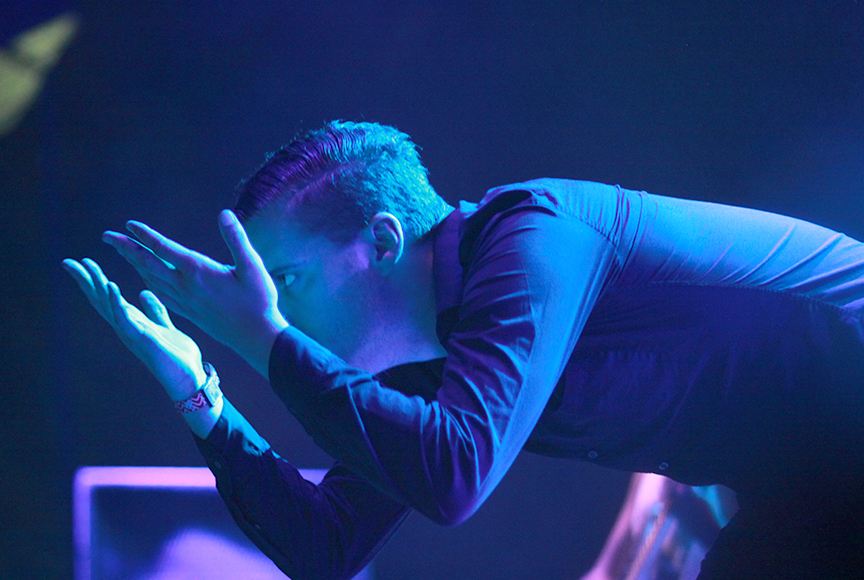 Candice Eley
Metalheads have a kind of ironic way of holding an art form as sacred or untouchable, even when the music has strong roots in anti-establishment thinking and musical rule breaking. And perhaps no sect of metal listeners hold truer to this standard than the kvlt followers of black metal, one of the only subgenres with a history of strict ideological associations tied to the music's aesthetic. We'll be the first to admit that much of black metal's history can make modern fandom less than appealing, even when the music's raw energy has a powerful quality that draws us to it.
But over time the aesthetic elements of black metal have began to separate from its ideological and thematic origins, and the art form has proven to be a ripe playground for artists looking to craft sounds that are both brutal and complex. And, despite much outcry from kvlt fans, the various sub-genres spinning off from black metal have produced some of the most artistically satisfying extreme music in recent memory, meshing it together with a variety of influences from within and beyond the worlds of metal and rock. Black metal's sound and scope continues to evolve, ultimately yielding post-black metal.
Some of these artists started out playing more traditional black metal and eventually found themselves experimenting with the format. Others had their eyes on innovation from the start. But each of these records marks a solid step forward for extreme, experimental music and is well worth the time of metal lovers and lay-people alike. Dive into our list of 10 of the best post-black metal albums.
Note: This article was updated in August 2022.
---
Agalloch – The Mantle
(The End; 2002)
Formed in 1995 as a more traditional black metal project along the lines of the genre's second wave, this Portland act was quick to incorporate folk influences and a variety of instruments beyond the traditional metal set up. On 2002's The Mantle, the band not only channeled a slew of metal influences outside of black metal—they also cited neofolk act Death in June and post-rock auteurs Godspeed You! Black Emperor as major influences on the record's diverse, ambient sound. The Mantle is sort of all over the place, making vast use of acoustic guitar, synthesizers and samples and even featuring EBow, trombone, mandolin, accordion and more. It would honestly have been easy for the record to sound like a huge mess, but Agalloch managed to incorporate these elements into a progressive effort that's as beautiful in some moments as it is blistering and extreme in others. Through the entire journey The Mantle never ceases to be both ambitious and inspiringly epic. – A.T. Bossenger
---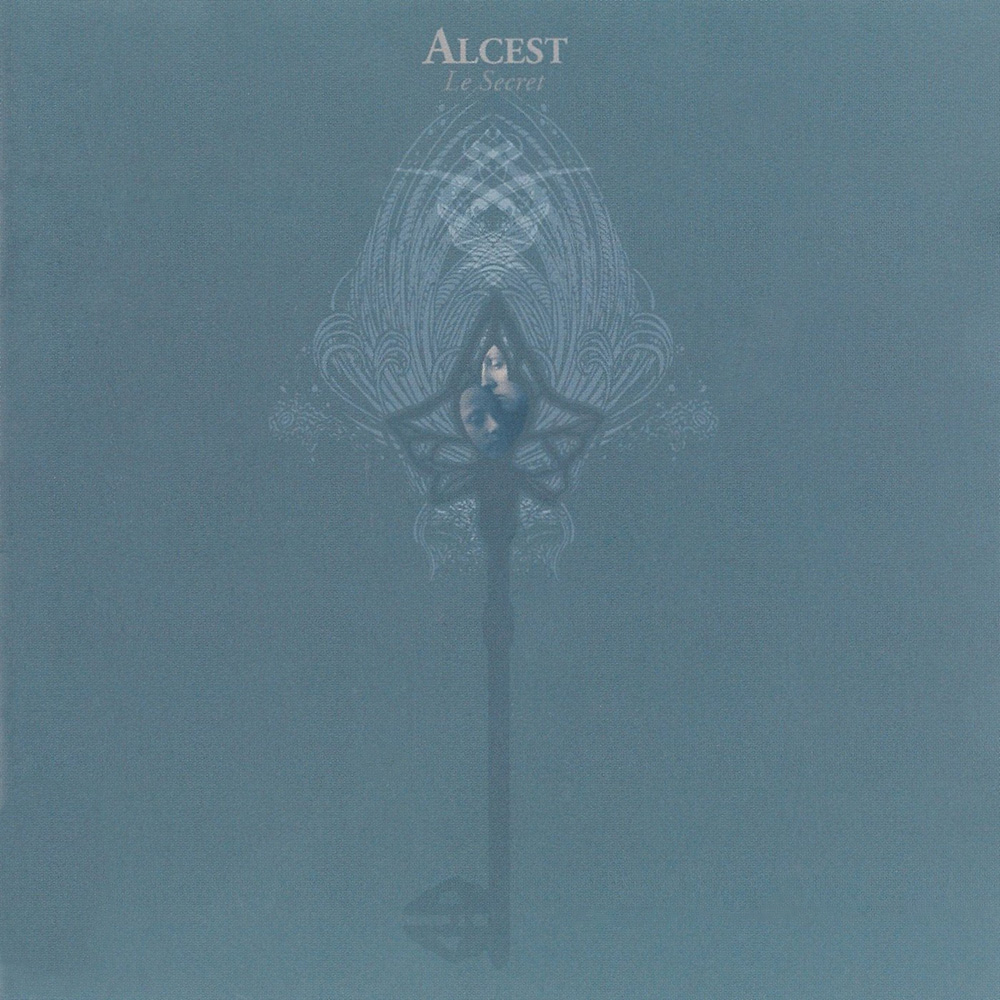 Alcest – Le Secret
(Drakkar; 2005)
By the time 2014's Shelter was released, Alcest had evolved into a shoegaze project with some light metal influences. But one decade prior, Neige (aka Stéphane Paut) was striking a balance split more evenly between melodic noise and black metal ferocity to craft some of the earliest 'blackgaze' put down on record. Le Secret consists of two sprawling tracks, totaling 27 minutes, and each plays out like an extended My Bloody Valentine instrumental that eventually erupts into an expanded wall of sound featuring blast beats and muted, chant-like vocals. The build up and execution transform the typically dark snare of black metal, casting a warm embrace upon the listener. The EP's lo-fi nature led Neige to re-record the tracks in a manner more similar to the performances on 2012's Les Voyages de l'Âme, and both versions have gone on to influence many works in ambient black metal, including a handful on this list. – A.T. Bossenger
---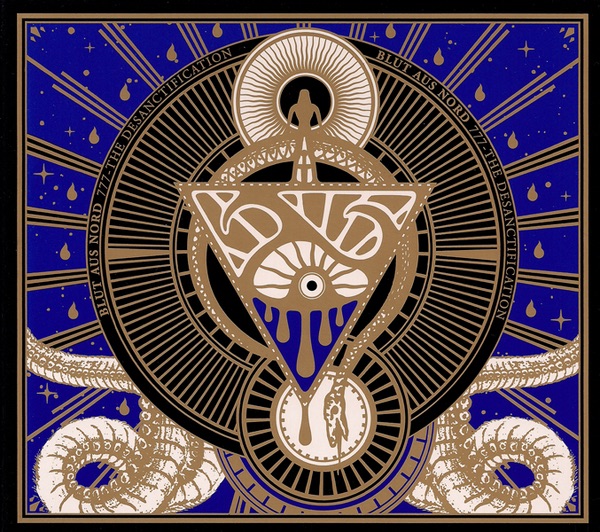 Blut Aus Nord – 777: The Desanctification
(Debemur Morti; 2011)
Since the mid-'90s, mysterious French musician Vindsval has been creating an atmosphere of dark intrigue with Blut Aus Nord, while delivering some of black metal's most consistently innovative sounds. In 2011 and 2012, Blut Aus Nord released their 777 trilogy, a thematically tied but musically diverse mixture of black metal, industrial metal and Deftones-like dreamy metal anthems. The second entry of the series, The Desanctification is a thoroughly devastating wrecking ball of menacing atmosphere, industrial rhythms and heady riffs. It may not be the purest representation black metal, and it may not be anything else so explicitly, but it's by all means one of the most impressive moments in the genre's ongoing evolution. – Jeff Terich
---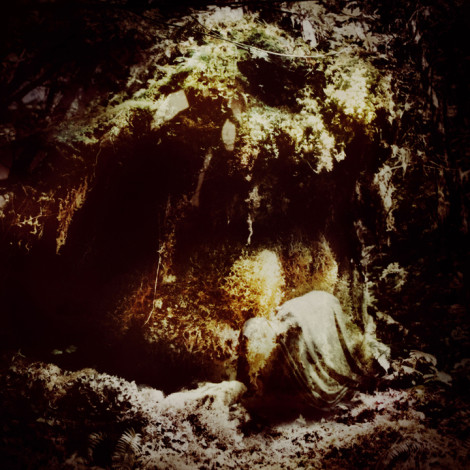 Wolves in the Throne Room – Celestial Lineage
(Southern Lord; 2011)
The most iconic band under the Cascadian Black Metal umbrella, Wolves in the Throne Room are an interesting counterpoint to the extreme (sometimes right-wing) views that crop up on black metal's fringes. For starters, they're radical environmentalists and practitioners of sustainable farming. So, it's perfectly reasonable for some to shrug them off as hipsters perhaps (they're a farm-to-table metal band, you could say), but they're also one of the biggest innovators in black metal in the past decade. Their debut Diadem of 12 Stars was a stellar blend of shoegaze and classic black metal, but their most towering moment is 2011's Celestial Lineage, in which they incorporated choral performances, ethereal interludes, gorgeous post-rock instrumentation and, of course, plenty of moments of relentless intensity. What it never loses, however, is the darkness of black metal, even if their agenda is more about returning to the earth than watching it go down in flames. – Jeff Terich
---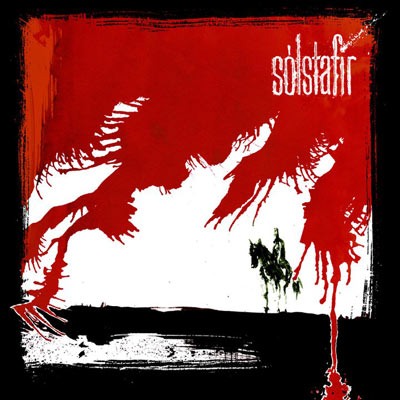 Sólstafir – Svartir Sandar
(Season of Mist; 2011)
Icelandic group Sólstafir started life as a viking metal band in the mid-'90s, but by the '00s they had begun experimenting with elements of post-metal and progressive rock, attributes that evolved over the course of their second and third records, Masterpiece of Bitterness and Köld. 2011's Svartir Sandar, the band's fourth record and Season of Mist debut, found Sólstafir more fully embracing a post-rock atmosphere and songwriting style without abandoning black metal aesthetics entirely, resulting in an emotionally riveting display of technical prowess and experimental creativity. Like most records on this list, it's a hard LP to put into a box, with its songs pulling from genres as diverse as post-punk, shoegaze and grunge to construct its complicated sound. But just when you begin to expect the band has abandoned their black metal roots entirely, they spin straight into a heavy, blast-beat-driven sequence, showing they still have the chops that got them here in the first place. – A.T. Bossenger
---
Deafheaven – Sunbather
(Deathwish; 2013)
I'm glad none of my metal-listening friends consider themselves scare-quote, capital-P Purists, because I can't imagine not being floored by Deafheaven. What is that even like? How could you manage to hear the landslide of layered guitars and blast beats and interwoven melodies that form "Dream House" and not be shaken? For whom do George Clarke's harrowing screams amid the mournful picking near the end of "Vertigo" not speak to the deepest, most primal emotions we all possess? I could go on and/or share some frank opinions about metal purism and those who practice it, but never mind.
Sunbather is a massive work, best heard front to back without paying attention to song transitions. It's not aiming to horrify you or depress you or pummel you into submission (though it certainly does the latter at numerous points)—this shit is going for Kubrick-making-2001 pure grandeur. This evokes the same complex, visceral feelings I find on the rare occasions I listen to a classical composer like Stravinsky, or in the beautiful chaos of late-period John Coltrane. They are sensations for which I don't have ready names or descriptions. And the craziest thing about this album? It's their second best album, having just been bested by New Bermuda. – Liam Green
---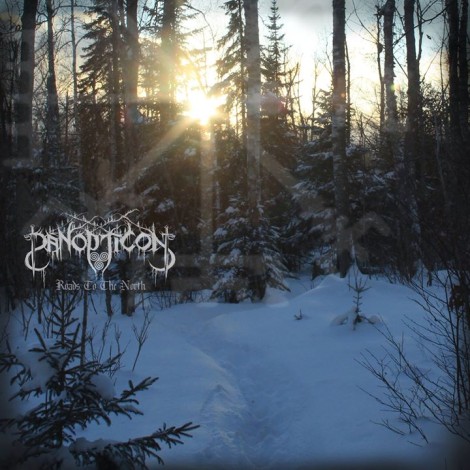 Panopticon – Roads to the North
(Bindrune Recordings; 2014)
Kentucky native Austin Lunn is clearly a devout fan of black metal. His music honors the aesthetic origins of the genre with a humble sense of respect, gently incorporating elements of other metal into his records' most blistering moments. But he holds similar respect for traditional American music too, especially the Bluegrass stylings named for his home state. He's also a talented player of both styles. And, while Lunn has always had a penchant for combining these two contrasting elements, Roads to the North finds him executing this genre-melding in its most impressive form yet, bringing in some skilled supporting artists and focusing on making the musical transitions feel as seamless as possible. There's plenty of heart-ripping black metal here, but it's accompanied by string break-downs, woodwind accents and even a completely un-blackened bluegrass interlude. It's a combination of elements that takes a particular level of earnesty to pull off, but Lunn proves himself more than capable, raising the bar high for any works he releases in the future. – A.T. Bossenger
---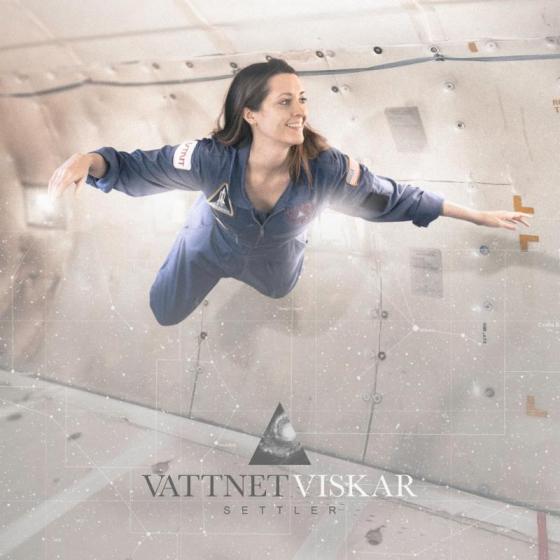 Vattnet Viskar – Settler
(Century Media; 2015)
Vattnet Viskar is Swedish for "the water is whispering"—appropriate given how the New Hampshire band's music evokes elemental forces of creation and destruction. And while there is very specific symbolism to the space-bound Settler cover art, in a more general sense it echoes the album's illustration of navigating an uncertain unknown, knowing that tragedy is as much in play as triumph—and perhaps more so.
Many strains of influence run through the black metal of Settler. Shoegaze is the strongest, but there are also hints of post-hardcore, thrash, and ambient. And some of the leads and solos by lead guitarist Chris Alfieri, like on the closer "Coldwar," are '80s as fuck. All the while, vocalist Nicholas Thornbury purges his demons with metaphors ranging from self-destruction among the cosmos to the curiously labyrinthine nature of ant colonies. Whatever your demons are, Vattnet Viskar's second album might be the perfect accompaniment to purging them. – LG
---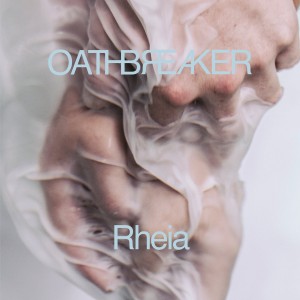 Oathbreaker – Rheia
(Deathwish; 2016)
Belgium's Oathbreaker made their name as a crust punk/hardcore group before ultimately evolving into one of the more emotionally charged acts in contemporary black metal. Their crowning achievement to date is 2016's Rheia, an album in which anguished, screamo-influenced punk is juxtaposed with post-rock atmosphere and torrential black metal maelstroms (first-album pun not intended). It's a balance of the urgent and the epic, emphasizing the human over the demonic, with vocalist Caro Tanghe giving performances that are more raw and visceral than note-perfect, allowing these breathtaking and brutal songs to cut even deeper. – Jeff Terich
---
Oranssi Pazuzu – Värähtelijä
(Svart/20 Buck Spin; 2016)
"The 'resonator' refers to an organic alien symbiosis inside your guts, that is growing inside and changing you, and in the end you lose track of your identity." That's how Ontto, the bassist for Finland psych-metal experimentalists Oranssi Pazuzu, described the meaning behind the title of their epic acid trip of a fourth album. Indeed, it feels alien, perhaps even hostile, but there's something awe-inspiring and powerful about the ambitious sprawl of the band's work. A black metal band at its core but not always in its presentation, Oranssi Pazuzu use the loosest of genre foundations upon which to build their oscillating psychedelic UFO. More indebted to Can and early Pink Floyd than Darkthrone, Värähtelijä opens majestically and breathtakingly with the 11-minute "Saturaatio," a dynamic opening salvo for one of the strangest and most unconventional metal listening experiences of the 21st century. They play with time signatures ("Hypnotisoitu Viharukous"), build side-long monuments of horror ("Vasemman Käden Hierarkia") and never pass up an opportunity to do something at once awesome and unfathomable. Embrace the organic alien symbiosis, take the ride. – Jeff Terich
---
Support our Site—Subscribe to Our Patreon: Become one of our monthly patrons and help support an independent media resource while gaining access to exclusive content, shirts, playlists, mixtapes and more.