Da Art of Storytellin': Summer hip-hop highlights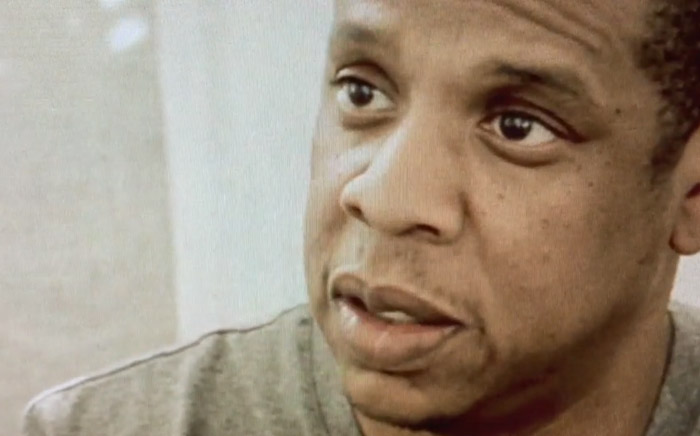 …And we're back. After a brief, but much needed break, we now return to your regularly scheduled rap column. There were a lot of notable releases since we last checked in, so instead of the usual preamble, let's all just agree that a lot of the news has been a giant dumpster fire and get to my highlights in rap music this summer.
The best hip-hop albums and mixtapes of the month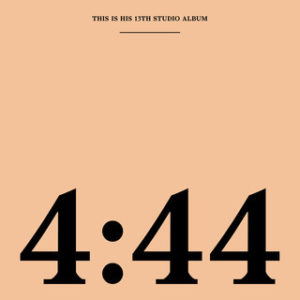 Jay-Z – 4:44
Arguably the biggest rap release this year has been Jay-Z's 4:44. It is by far Jay-Z's best album in years—dare I say since The Black Album? It's also his most personal and of his recent suite of subpar albums, and his most revealing. Both of these factors are likely why Jay-Z seems sharper, his rhymes leaner. Rather than hiding behind vague verses that allude to something but not really anything, 4:44 actually has Jay-Z unpacking parts of his messy personal life which adds more weight to the tracks, making the songs more urgent and vulnerable. There was a period immediately after its release where people were calling 4:44 Jay-Z's Lemonade, and to a degree that's correct—in that a private mega-public figure is (seemingly) laying bare a complicated personal life. But whereas Beyonce was grappling with the devastating betrayal of a partner while also a creating resounding affirmation of Black women, 4:44 is merely an apology. 4:44 is full of contrition, yet there are moments that nag. Like when Jay-Z speaks about how it took having a child to be able to imagine being in his partner's shoes on the otherwise great "4:44." When I heard that line, I thought, "you are damn near 50 years old, and it took you until now to be able to empathize with your partner?" There are moments (exacerbated by the video "Footnotes for 4:44") where on the one hand Jay-Z is acknowledging his failures to participate in a relationship as an adult (a profound thing and something maybe all men need to examine) but on the other hand the whole is a frustrating example of patriarchal privilege. Through all of that though, 4:44 acknowledges that relationships are messy, that his life is messy; Jay-Z does so with a surprising amount of candor and confidence.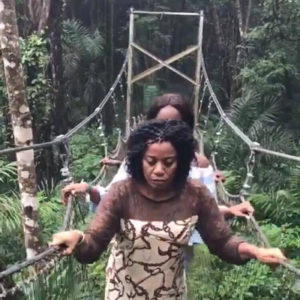 MIKE – May God Bless Your Hustle
May God Bless Your Hustle, the latest by the Bronx-based MIKE, has become my stealth favorite of the year. A vibrant album, May God Bless Your Hustle delves into themes such as growing up, change and depression with startlingly evocative lyrics. At just 18, MIKE is already an adept lyricist and storyteller, laying bare his anxieties and doubts (as on the great "Pigeonfeet") but also his ambitions (see "Hunger"). His elastic delivery and his easy way with metaphor is such a pleasure and it brings to mind rappers like Earl Sweatshirt, rappers who play with time and words to illustrate mental states. Seek this one out.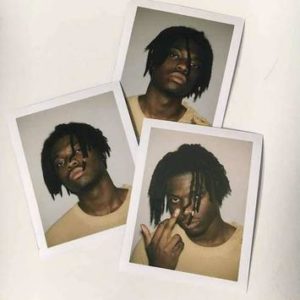 Warhol.SS – 3200
Labeled as an EP, 3200 is really a compilation of Soundcloud tracks (maaaaaybe a good idea), though a compilation that sounds less like a disparate collection of songs than a really good primer on the young Chicago rapper. Like many Soundcloud rappers, Warhol.SS has a penchant for ethereal synths but he's also an incredibly energetic MC, evidenced by songs like "Mac Up." His energy is the huge draw here. He's infectious, though maybe not a great MC just yet, he's got charisma to spare. He also has an ear for unusual beats that work well with his style. All of this is evident on the standout track "Bag It 2," a track that relies on a bubbly 8-bit melody and a catchy hook, showing a lot of potential for future efforts.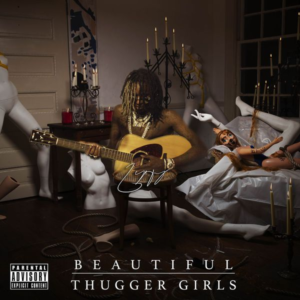 Young Thug – Beautiful Thugger Girls
As an avid Thugger fan, it's only right that his latest be included in this round-up. Beautiful Thugger Girls was released with little fanfare, so little that I didn't even realize it came out until I trolled my trusty blogs. Young Thug refers to this album as his "singing" album and it is his most pop album to date. The songs on Beautiful Thugger Girls are, in fact, beautiful. They're wonderfully melodic and catchy paired with complex and evocative lyrics. Young Thug has, with each new release, proven to be a remarkable musician with a keen ear for melody and he seems more intent on crafting concise and cohesive albums that are really knocking it out of the park. Thug draws on the tried and true subjects of the successful rapper, but he really shines when he finds inspiration in his long-term relationship. His sentiments ring true and with lines like "ride or die until infinity"; there's a genuine sweetness that really tugs at the heartstrings.