The Dillinger Escape Plan announce final show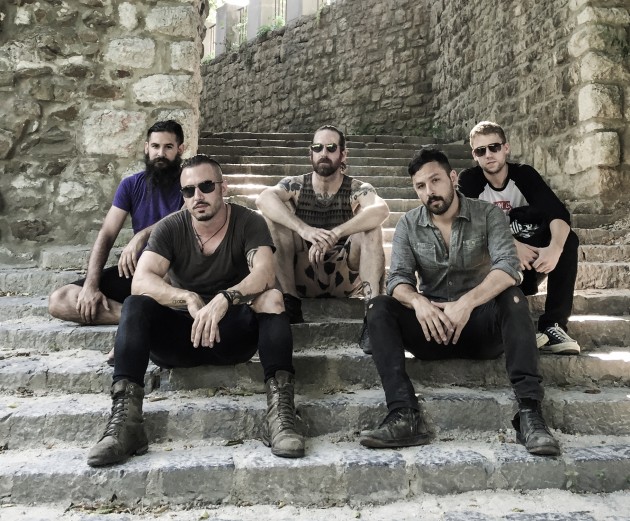 Last year, technical metalcore innovators The Dillinger Escape Plan announced that they were planning on breaking up after touring behind their most recent album, Dissociation. It looks like that break-up finally has a date set: December 29. The New Jersey group has announced their final show at Terminal 5 in New York City on December 29, with Code Orange and Daughters. In the meantime, they still have some more dates on the horizon. Take a look at their upcoming shows below.
The Dillinger Escape Plan tour dates:
8/8 Hirsch – Nuremberg, Germany
8/9 Brtual Assault – Jaromer, Czech Republic
8/10 Kwadrat – Kraków, Poland
8/11 A38 – Budapest, Hungary
8/12 Mochvara – Zagreb, Croatia
8/13 Szene Wien, Austria
8/14 Palac Akrof Prague, Czech Republic
8/15 Gloria – Cologne, Germany
8/16 Conne Island – Leipzig, Germany
10/13 Odeon – Hobart, Australia
10/15 Capitol – Perth, Australia
10/17 Fowlers – Adelaide Sa, Australia
10/19 The Corner Hotel – Melbourne, Australia
10/20 Corner Hotel – Richmond, Australia
10/21 Metro Theatre – Sydney, Australia
10/22 Max Watts – Brisbane, Australia
10/24 San Francisco Bath House – Wellington, New Zealand
10/25 Kings Arms Tavern – Auckland, New Zealand
10/27 Liquid Room – Ebisu, Japan
10/28 Cyclone – Tokyo, Japan
12/29 Terminal 5 – New York, NY
The Dillinger Escape Plan's "Milk Lizard" is on our list of 25 Essential Relapse Records Tracks.